2 Days in Kelowna, BC: Wineries, Cideries, and Vegan Food
We Californians like to think our landscapes and products are unparalleled to any other region in the world. Whether it be healthy food, technology, or wine, we like to think we reign supreme. After exploring the Livermore and Napa wine countries in California, we believed to have found the best in the world. Even after just 2 days in Kelowna, we knew this city would give California a run for its money.
After ascending the magnificent mountains and bypassing ravenous rivers of the Canadian Rockies, the drive eastward towards Kelowna gives way to the mist and trees, then a grand lake before a view of a small vibrant city atop a hillside decorated with vineyards.
Beyond the incredible views, Kelowna is known for its modern wineries, cideries, and overall food products. The Kelowna area is also a wonderful place for hiking, boating, and other outdoor spots, which is why it's no surprise that it's the fittest city in all of Canada! With a plethora of activities and extraordinary wineries, Kelowna is the ideal destination for couples, wedding parties, nature lovers, and everyone in between.
Day 1
Breakfast: The Naked Cafe 8:00am-9:30am
Given that it's your first day in Kelowna, your appetite will be strong calling with your excitement to try what its plant-based scene has to offer. In its walls paying homage to the respect of farm animals, the place has an assortment of artisanal drinks and an assortment of hearty breakfasts like burritos, plant-based eggs and sausages, and fruit and veggie bowls. If you have additional time one evening, it's also a great place to catch the local music scene as student and local artists perform there regularly every weekend.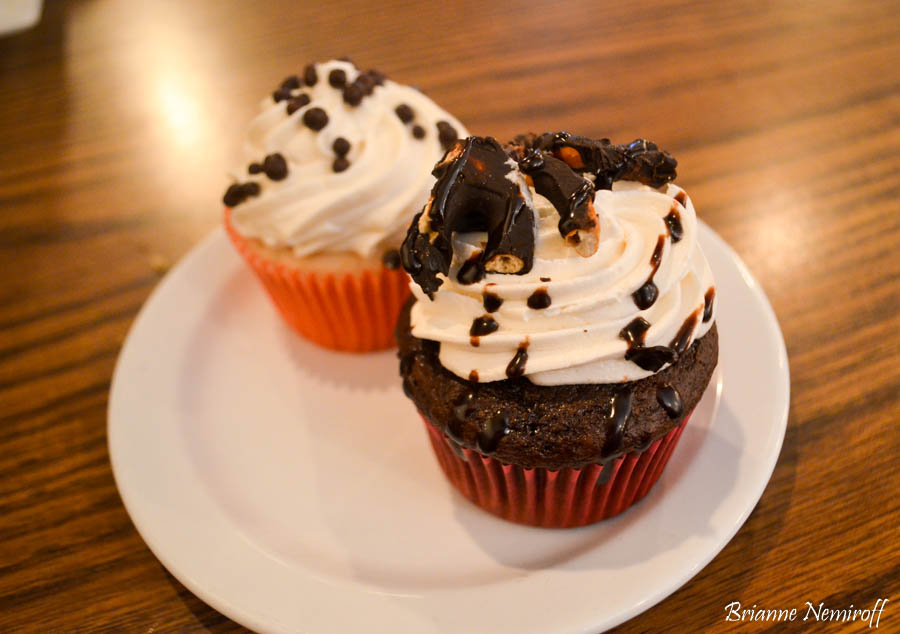 Morning Activity: Sperling Vineyards and SpierHead Winery 10am-12pm
With its rolling foothills and decent sunlight and rain throughout the year, the Okanagan Valley is a region that's ideal for harvesting grapes to make wine. With over 40 wineries in Kelowna, we recommend you start with SpierHead Winery. SpierHead is easily accessible off the road, and its ambiance and friendly owners are a warm introduction to the terroir of this valley. We highly recommend SpierHead's pinot gris and pinot blanc.
Heading back north towards Pandosy Village, Sperling Vineyards is another favorite of ours. This small and quiet tasting room with an equally small tasting fee, is well worth the visit, for its award-winning wines are a pure delight, especially to those who love pinot gris and rosé.
Lunch: Original Joe's Restaurant & Bar 12:15pm-1:30pm
After sampling some of the region's best wine, you will need to refuel and rehydrate. Original Joe's has a separate menu for vegetarian and vegan diners, as well as a separate menu for gluten-sensitive diners! While many items are topped with cheese, you can easily ask for your meal without and still enjoy dishes like poutine, the West Coast Chop Salad, or the Quinoa Mushroom Burger.
Afternoon Activity: Okanagan Lavender Farm & St. Hubertus and Oak Bay Estate Winery 2pm-4:30pm
Aromatherapy lovers are going to be in heaven at the Okanagan Lavender Farm. With their own shop and aromatherapy bar, you can sample and create custom products as well as shop from their handmade selection. The farm provides guided tours at 2:30pm if you'd also like to take a walk through the garden and learn more about their sustainable farming practices.
For $4 wine flights and the ultimate view of the Okanagan Lake, head over next to St. Hubertus and Oak Bay Estate Winery. With a selection of reds, white, and ice wine, you'll have a lot to try and will want to purchase one of everything. Bottle prices start at around $12 CAD, which is an incredible value.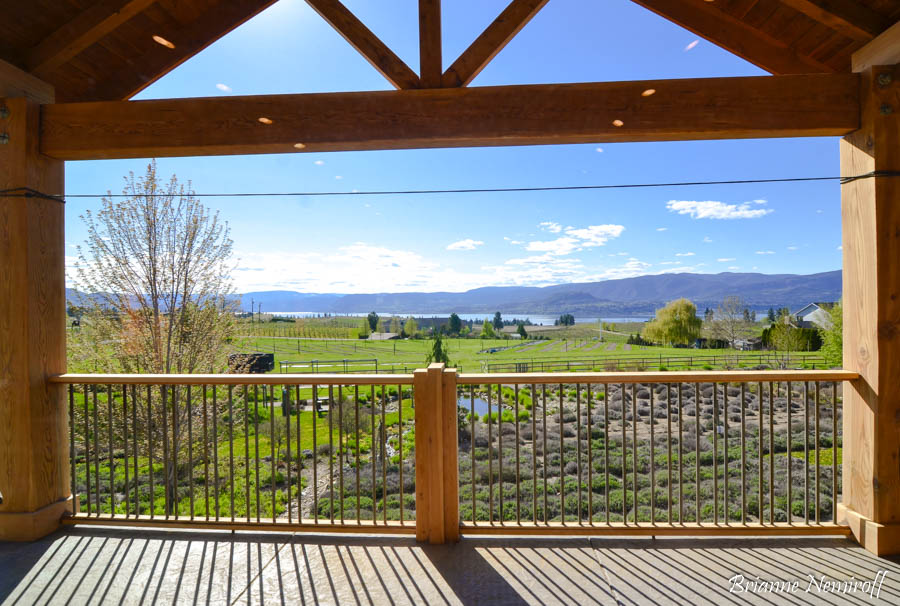 Other Activity Options:
Visit Fruit or Vegetable Farms: Are you interested in exploring some of the local fruit orchards and vegetable farms? There are many stands and shops nearby for you to buy straight from the farmers. This is a great way to grab a snack to eat along the waterfront or eat back at your hotel.
Grab coffee: Drinking wine can definitely make you feel lethargic before you can finish the rest of your day's adventures. Stop by Bean Scene in Pandosy Village for a quick pick-me-up!
Shopping in Pandosy Village: After coffee, peruse the local shops such as The Book Bin, The Zen Den, and Boheme Collective for some retail therapy.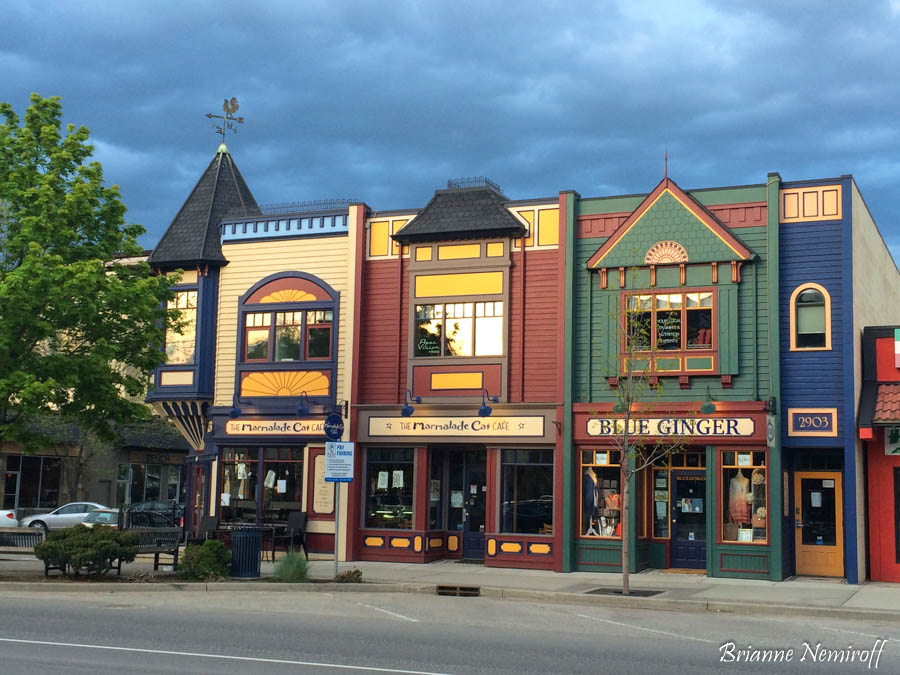 Dinner: Soy Asian Fusion 6pm
Soy Asian Fusion has an easily buildable menu for those of different appetite levels and diet preferences. If you're too full from wine tasting early on, you can simply get a few clean appetizers, such as the Spinach Ohitashi balls, to treat yourself to a light, nutritious meal before ending your day. If you're looking for a full vegan meal to carbo load after a full day of sipping, you can get options such as their Vegan Shio Ramen, Vegan Soba Salad, or their Lapchae Noodles.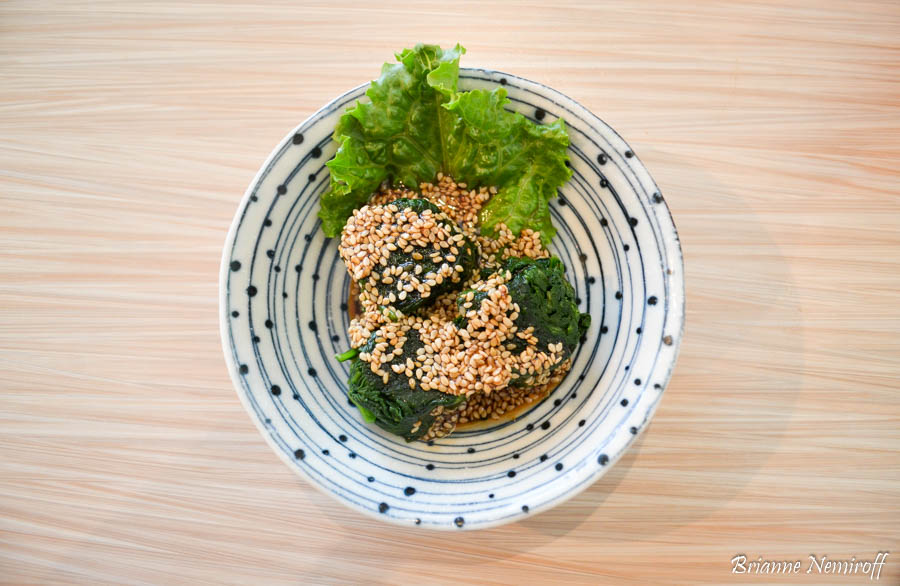 Late Night Activity: Axe Monkeys 8pm-10pm
Axe Monkeys is 11km northeast of Downtown Kelowna, but it shouldn't take you longer than 15 minutes to drive there, just like most places in the Kelowna area. If you've never been axe throwing, it's one of the most fun and ridiculous activities you can imagine. To make sure you don't wait too long or even get turned away, make a reservation ahead of time for you and your party. Once you arrive, trainers will demonstrate and give you hands-on instruction so you feel comfortable throwing a heavy ax across a lane. For those looking for even more adventure, they have specialty axes and throwing knives, too!
Breakfast & Morning Activity: Pulp Fiction Coffee House and Robbie Rare Books 9am-10:30am
Any bibliophile and cinéphile who takes even just one step inside will be captivated in awe of what they see: coffee blends and drinks fashioned after pulp art and themes, a bookstore with inventory of books and magazines more than a century old, and an archive that's guarded by the sweetest dog in town. (He takes his job very seriously though, so don't expect too much attention from him.) This is the ultimate breakfast stop for light pastries, great coffee, and a great read, a true must-visit during your 2 days in Kelowna.
Looking for a more elaborate breakfast option? The following establishments also have vegan options: Green Leaf Cafe, Bread Co., Curious Cafe.
Morning Activity…continued: Exploring Downtown Kelowna 10:30am-1pm
Downtown Kelowna is a very walkable area full of clothing boutiques, record stores, book stores, and bakeries. A few of our favorite destinations include Georgie Girl Vintage and Underground Music and Records. You can also take time to explore the Kelowna Art Gallery, Okanagan Wine and Orchard Museum, Okanagan Heritage Museum, and Kasugai Gardens.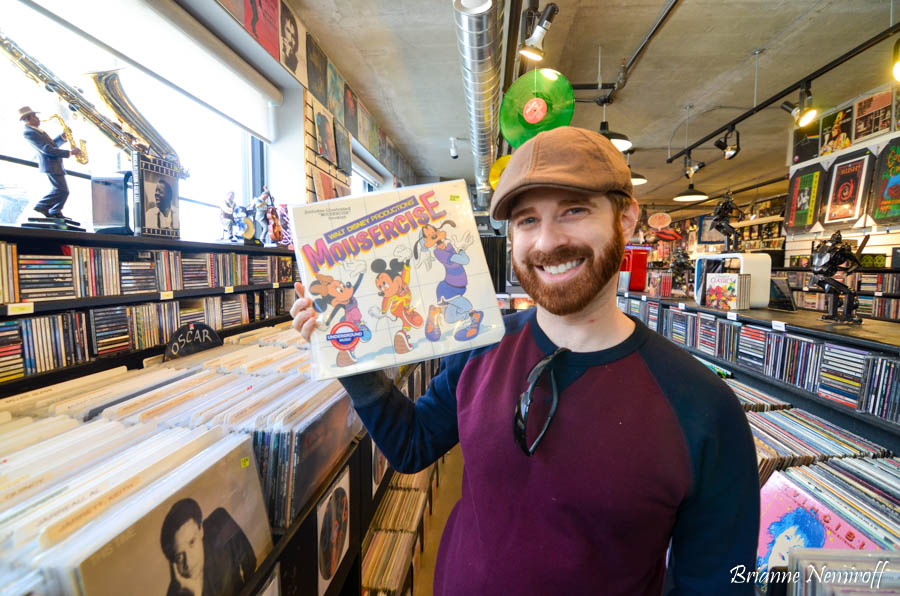 Lunch: Smoke's Poutinerie 1pm-2pm
While cheese curds are a big part of the traditional concept of Quebecois poutine, you can easily order poutine without cheese. With three vegetarian options—Rainbow Poutine, Veggie Deluxe, and Veggie Nacho—you can explore toppings such as jalapeños, salsa, guacamole, peas, mushrooms, and more on a huge basket of fries or tots.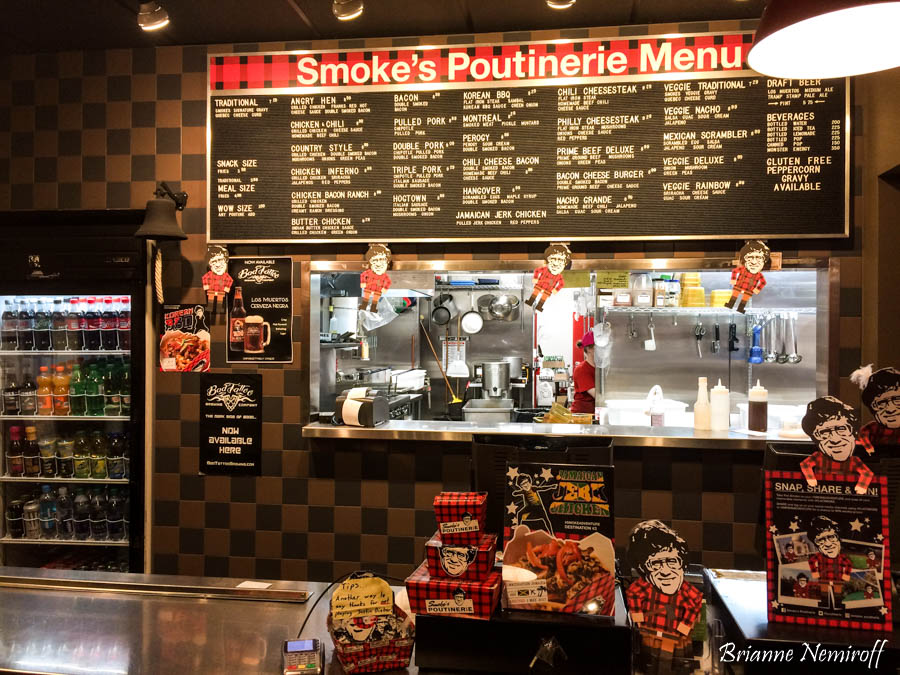 Afternoon Activity: BC Tree Fruits Cider Co. & Sandhill Winery 2pm-4pm
BC Tree Fruits Cider Co. only uses 100% local BC fruit from nearby orchards. If you want to experience a truly special and local food item, we highly recommend you stop by for a tasting of the seasonal cider flavors. Currently, they have four flavors: Apples, Apples & Hops, Pears & Peaches, and Rosé. They also have seasonal rotating taps so you can try flavors such as Pumpkin Aly, Ginger Cardamom, Spiced Plum, and more.
Just down the block, is the urban tasting room for Sandhill Winery. Considered one of the city's best kept secrets, you can sit at the bar or lounge while sampling their wines, or take a tasting room tour. What we love about Sandhill is that they have a Small Lots program which allows them to produce smaller batches of wine, while also producing larger amounts of their local favorite wines for distribution. They also produce many single vineyard wines so you have the opportunity to taste the difference between wines produced by individual vineyards in the Okanagan valley.
Late Afternoon Activity: Nature Walk or Water Sports 4pm-6:30pm
After ingesting a lot of wine, we highly encourage you to get moving to start detoxing. If you're looking for light exercise, we recommend taking a brisk walk from Waterfront Park to Kelowna City Park, roughly a two-kilometer walk from the north end to the south end of Downtown Kelowna.
If you're aching to get out on the water, Lakefront Sports Centre rents out jetskis, tubes, wakeboards, kayaks, and more for one, two, four, and six-hour intervals.
Dinner: Frankie We Salute You 7pm-9pm
Frankie We Salute You is a newer restaurant in Kelowna, having just opened in May 2019. However, with its veggie-centric menu and plentiful vegan and gluten-free options, we're excited to try this place ourselves! Currently, the seasonal dishes include Charred Broccoli Caesar Salad, Chickpea Fries, and Grilled Asparagus & Cotijia Tacos. This will be the first restaurant we visit when we get the opportunity to return.
Kelowna's natural beauty is unmatched by many of the world's most Instagrammable destinations. It's a wine country often forgotten beyond the Canadian border, making it one of the country's best vacation destinations and best kept secrets. With vine-covered rolling hills and an astounding royal blue Okanagan Lake, Kelowna is truly one of the most stunning cities in all of Canada and it is a marvel to be appreciated.
Want to make sure you never miss out on one of our travel guides, like 2 Days in Kelowna? Sign up for our newsletter on the right side of the page.