48 Hours in Seattle, Washington
Pike Place Market, Capitol Hill, Space Needle, Pioneer Square, Fremont Village, and MORE!
Known as the birthplace of American punk rock, Starbucks coffee, and tech giants like Amazon and Microsoft, people have long forgotten that Seattle is a destination and not just a giant warehouse of tech gadgets and hipster boutiques. As a city, Seattle has an amusing history and impressive art scene, but many can easily overlook just how much the Emerald City prides itself on being a great place for foodies. Enjoy 48 hours in Seattle eating your way through Pike Place Market, admiring a 360-degree view of the city from the Space Needle, vintage shopping in Fremont Village, and so much more.
DAY 1
BREAKFAST: The Crumpet Shop 8am-9am
Start your weekend trip off to a jolly good start with a visit to The Crumpet Shop on 1st Avenue, just around the corner from the famous Pike Place Market sign and Gum Wall. Here you can enjoy classic English crumpets topped with a variety of vegan and vegetarian spreads including almond butter, maple butter, marmalade, lemon curds, and a selection of cheeses. After you're done enjoying your crumpets, take a moment to look up from your phones to admire the Alice in Wonderland artwork on the walls.
Afterwards, if you're looking for a sweet treat, we highly recommend stopping by The Daily Dozen for some delectable mini donuts or Ellenos Real Greek Yogurt. The last time we visited Seattle, Ellenos only had dairy options, but we hope they explore more dairy-free options soon!

While many visitors dismiss Pike Place Market as merely a foodie theme park that's only good for staging your next Instagram shot, it's actually a haven of wonderful and delicious prepared food items as well as raw ingredients. One of the best places to grab raw ingredients is at MarketSpice. Lovers of coffee, tea, and spices will gaze in awe at the hundreds of varieties from around the world stored in barrels stretching from floor to ceiling. It's very easy to lose track of time and spend hours sniffing everything, from the Iron Goddess of Mercy tea to the Tanzanian Peaberry coffee beans. Once you've stocked up, hang a right down the stairs and you'll be quickly greeted by the famous Gum Wall at the bottom. Definitely take a moment to admire this wonderfully bizarre—and a little unsanitary—mural that you've seen all over Instagram. Take a few selfies, head down the main hallway into the building, and start exploring the wonderful boutiques including Old Seattle Paperworks (rare posters and magazines), Golden Age Collectibles (America's oldest comic shop), and Metsker Maps of Seattle (rare maps). After you peruse for an hour, resurface onto the main drag and head north towards the popular Piroshky Piroshky where you can grab authentic piroshki with a variety of traditional fillings, as well as plenty with fruits and vegetables only. If you're more into Chinese cuisine, stop by Mee Sum Pastry for vegetarian dumplings and buns. One of the many lines you'll see on this block will be outside of the original Starbucks. While they don't have a unique menu to this location, it's fun to see the humble birthplace of what has become one of the most iconic companies in the world.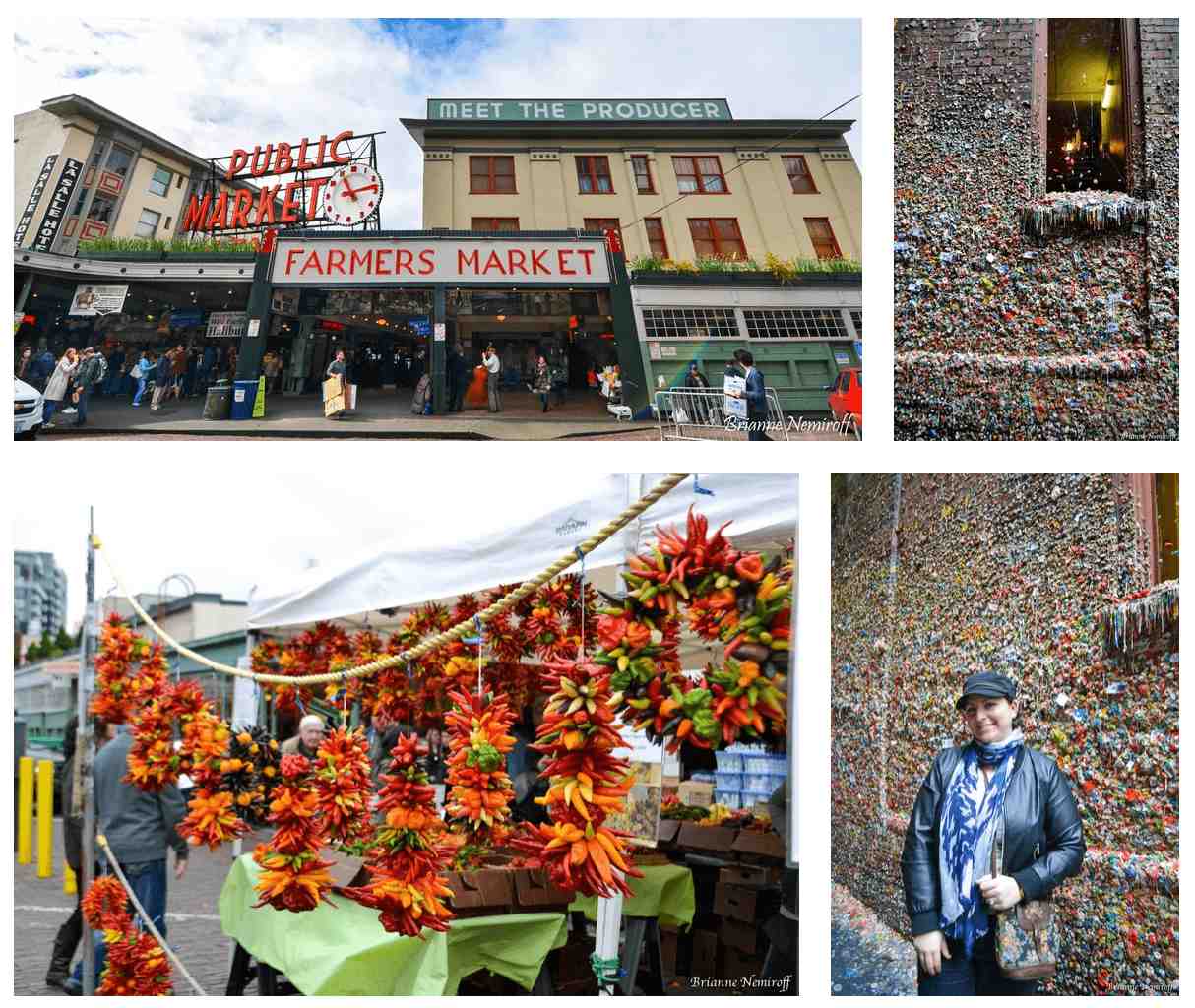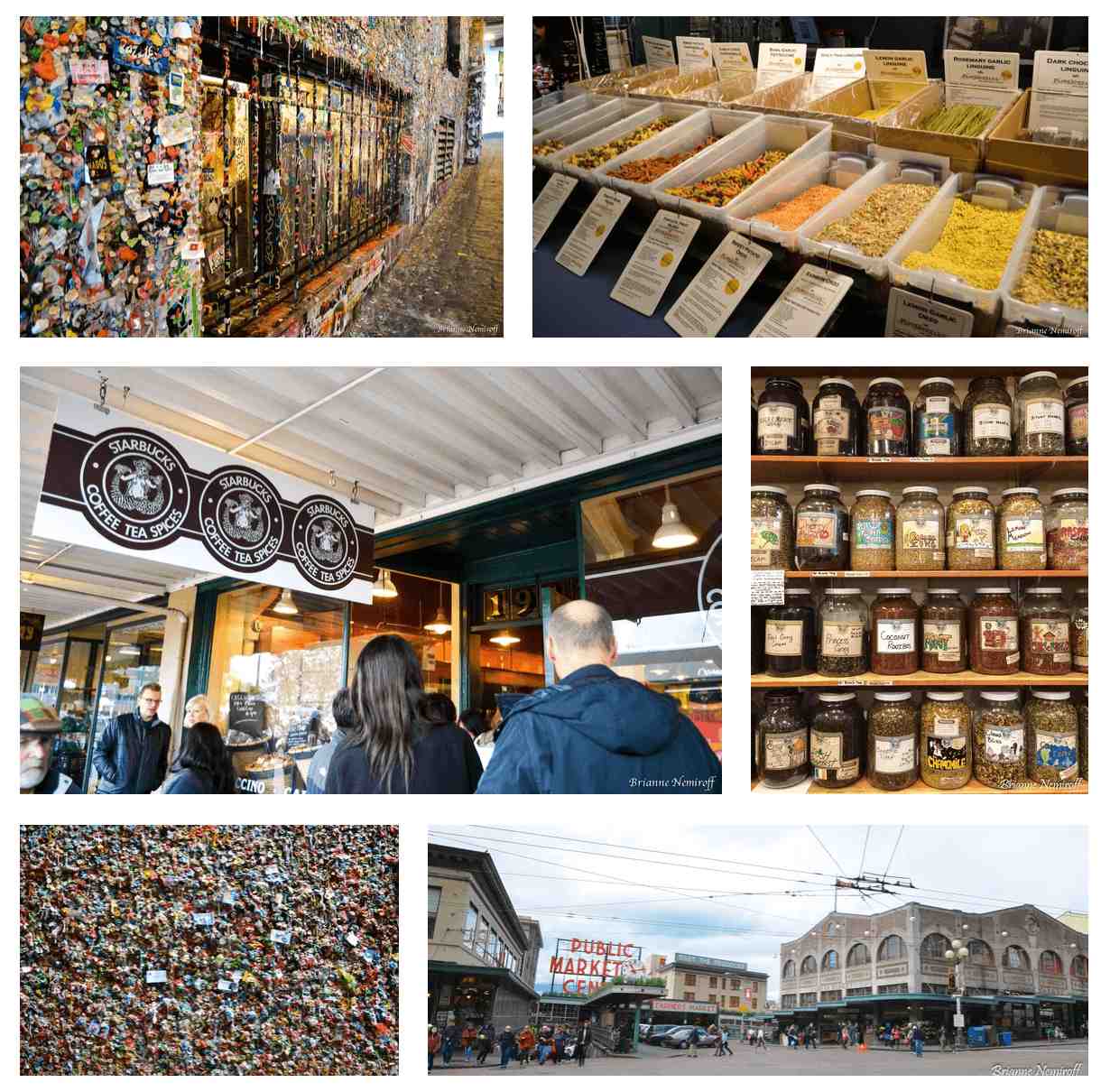 LUNCH: Aren't you still full?
We're going to assume you'll be stuffed after walking through Pike Place Market, so you should be fueled and ready to see the your next destination.
The Space Needle is one of the rare monuments of the world with which many people are familiar, but have a hard time realizing that it's an actual place to visit. It's not only that, but it's also a fun way to see the city from a bird's eye view. The 360-degree observation deck is a delight for photography lovers and a way for travelers to survey a city they are about to explore. From this view, you can see sweeping views of downtown, Puget Sound, the bay, and possibly Mt. Rainier in the distance if it's a clear day…which it never is.
Neighboring the Space Needle is the fascinating Chihuly Museum, filled with Dale Chihuly's astonishing works of colorful glass art that often span entire rooms. Take your time to walk the grounds as his work is both indoors and outdoors.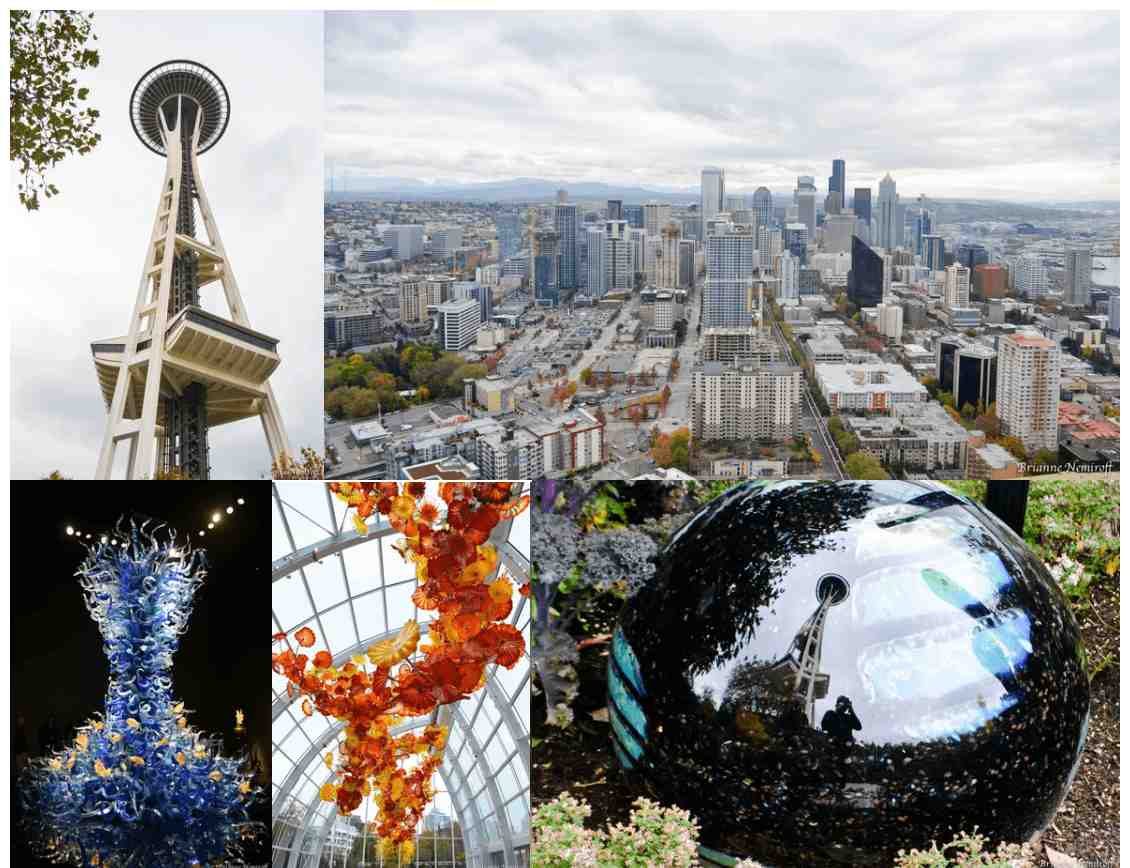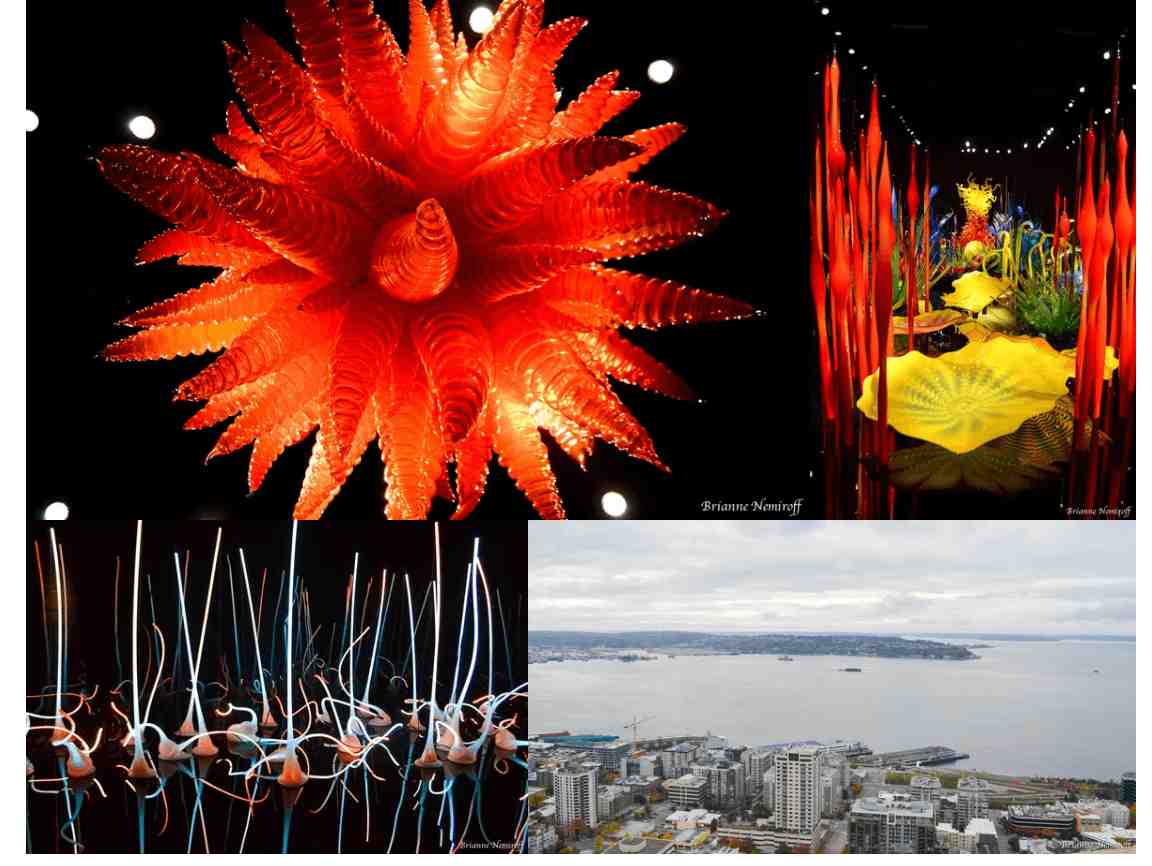 AFTERNOON ACTIVITY: Capitol Hill 3pm-7pm
Capitol Hill is one of the more friendly, down-to-earth, and walkable areas of the city. In this section of town, you can explore vintage shops and boutiques along Broadway and Pike Street. If you're a fan of used book stores, we highly recommend you visit Twice Sold Tales. Here you'll find a variety of genres, books by local authors, and cats that will keep you company as you browse. If you get a little peckish before dinner, there are a handful of coffee shops nearby for you to take a pause.
MISSING
DINNER: mamnoon 7pm-8:30pm
Middle Eastern cuisine at its finest, mamnoon provides the best of Lebanese and Syrian specialities to the Seattle area. Vegetarians and vegans can enjoy dishes with eggplant, hummus, beets, cauliflower, and pomegranate to satiate their adventurous palates. We love that mamnoon makes it a point to donate to causes that help Syrian refugees, so don't hesitate to order one more stellar mocktail or cocktail.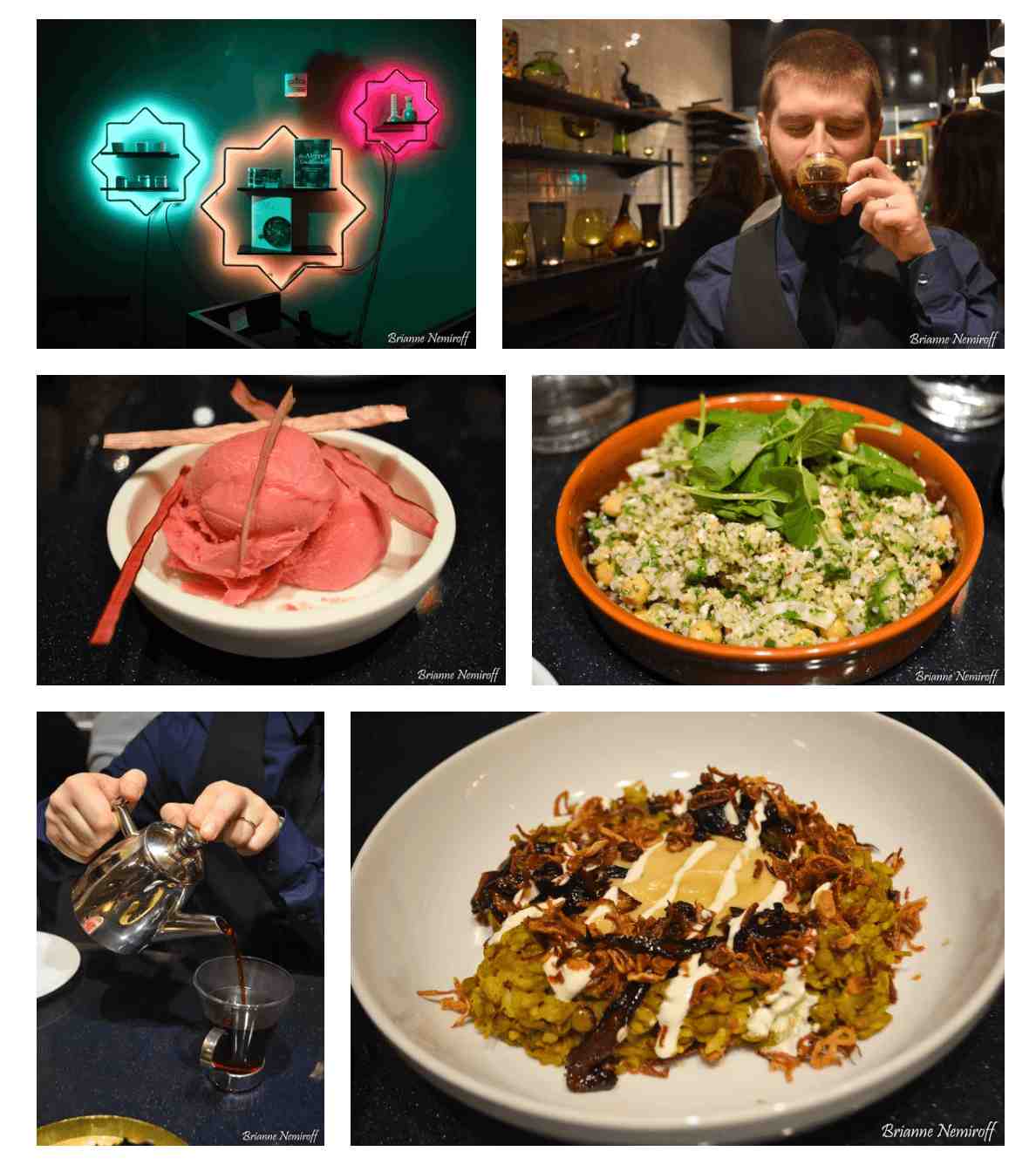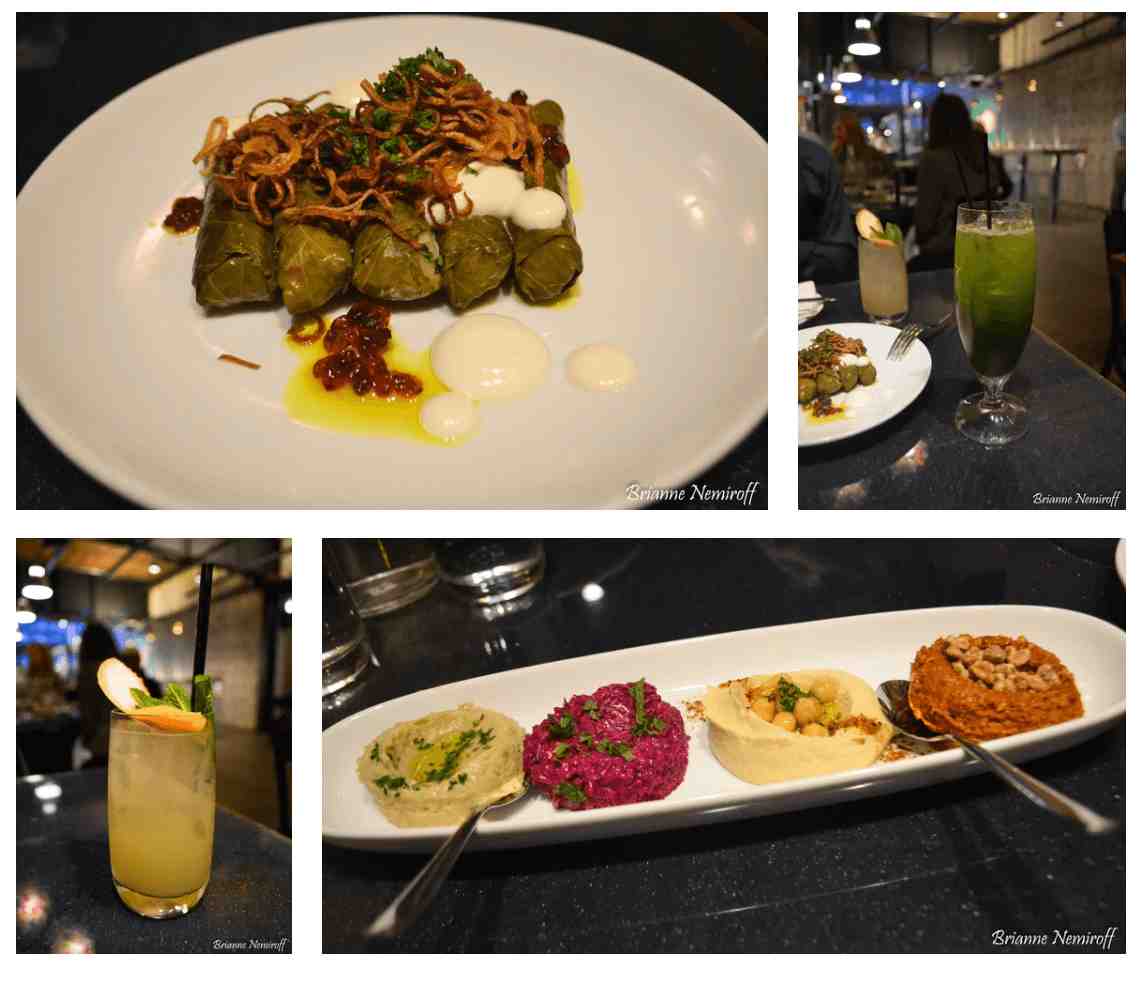 LATE-NIGHT EAT & DRINK: Starbucks Reserve Roastery & Knee High Stocking Co. 9pm-11pm
If you still wish to continue your culinary journey for the evening, we have options for both a pick-me-up and a nightcap. For the pick-me-up, head across the street from mamnoon to the Starbucks Reserve Roastery, where you can enjoy either single cups of local blends or tasting flights. For a nightcap, head up the street to Knee High Stocking Co. If you feel like this is your intended option, make sure to have a reservation ahead of time, otherwise you might not even get past the doorbell.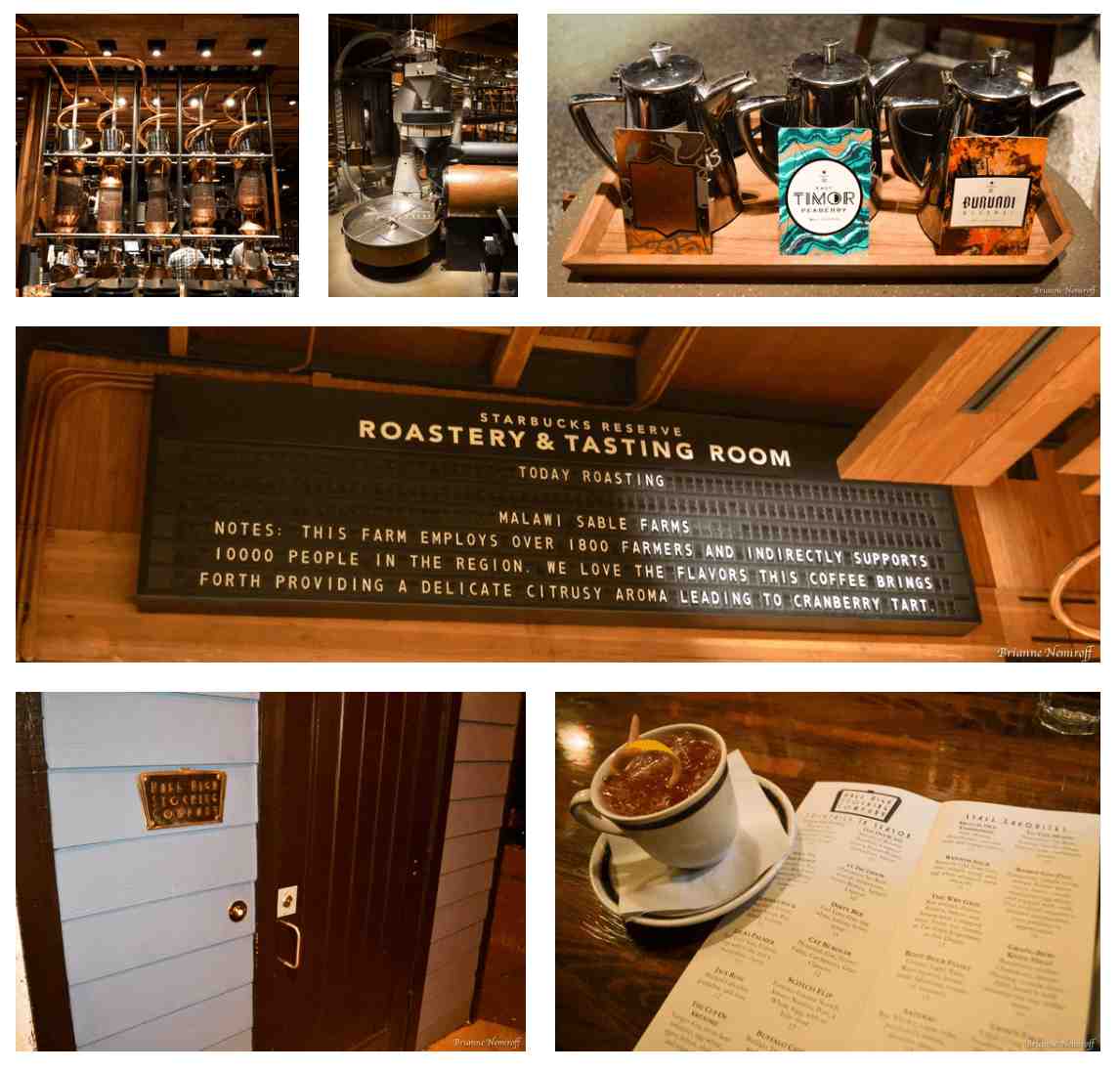 Day 2
BREAKFAST: Biscuit Bitch or in Your Hotel 8am-9:15am
Many shops and restaurants in Pioneer Square tend to be closed on Sunday. Pending your dietary preferences, it might be best to eat in your hotel before you start your day. However, if you'd like to eat out, we recommend the local favorite Biscuit Bitch. This local dive has renowned biscuits with loaded toppings that are vegetarian friendly, such as veggie sausage. They even have gluten-free biscuits available.
MORNING ACTIVITY: Underground Tour 10am-12pm
As we mentioned before, Seattle is more than its coffee and donuts. It's also a city with a fascinating—albeit convoluted—history dating back to the mid 19th century. To get a better understanding of it, sign up for a guided underground tour. We enjoyed ours with Beneath the Streets.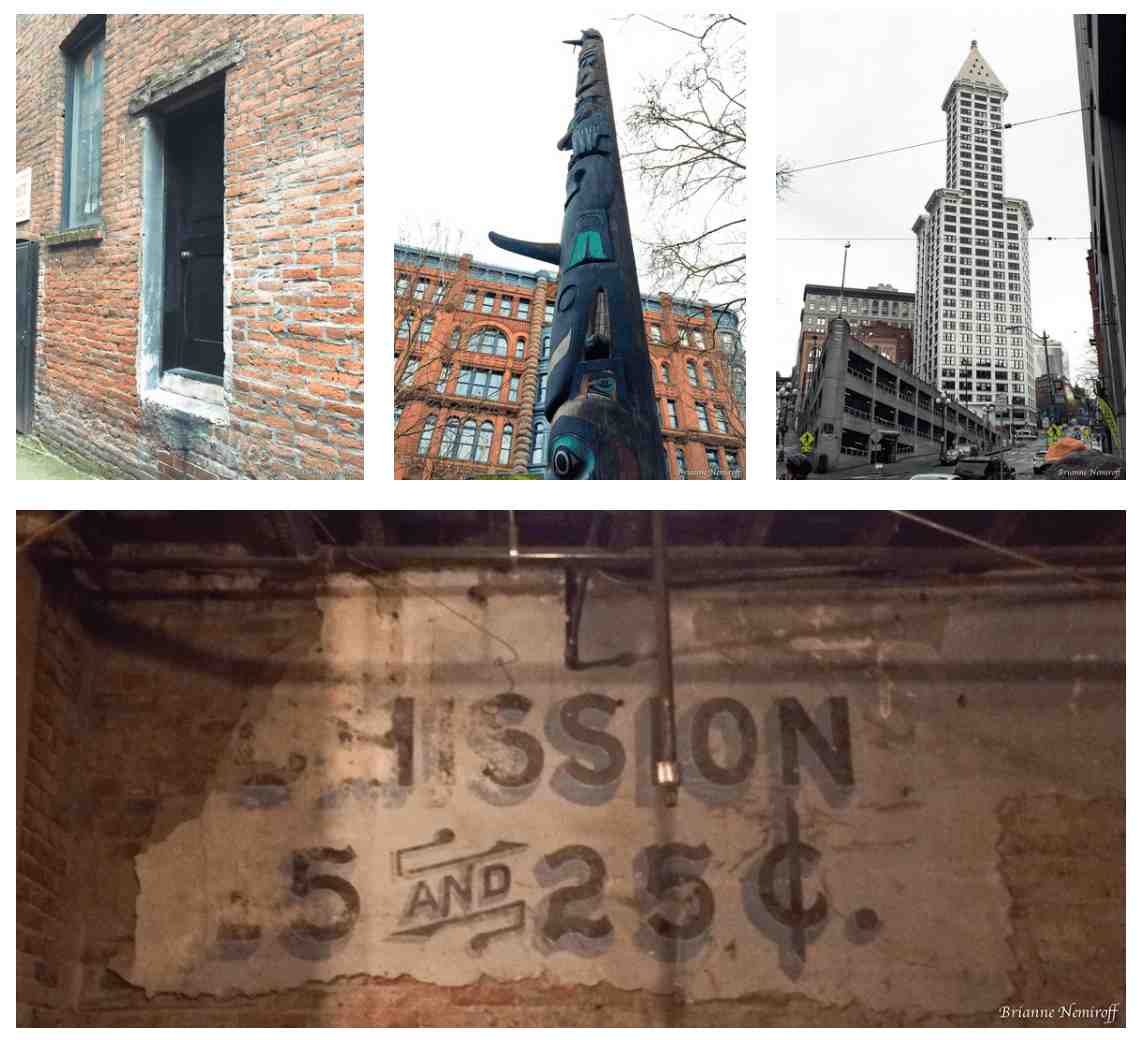 LUNCH: Flying Apron 12:30pm-1:30pm
Flying Apron is most well-known for its bakery items, but they also have a variety of savory items for vegans, vegetarians, and gluten-free diners. Enjoy items like lasagna, tofu scrambles, and quiche without having to endure any mention of Daiya as they make all of their cheeses in house. They also make some of the best desserts we've ever tried, so don't leave without experiencing one of their cakes, muffins, or any of their seasonal items.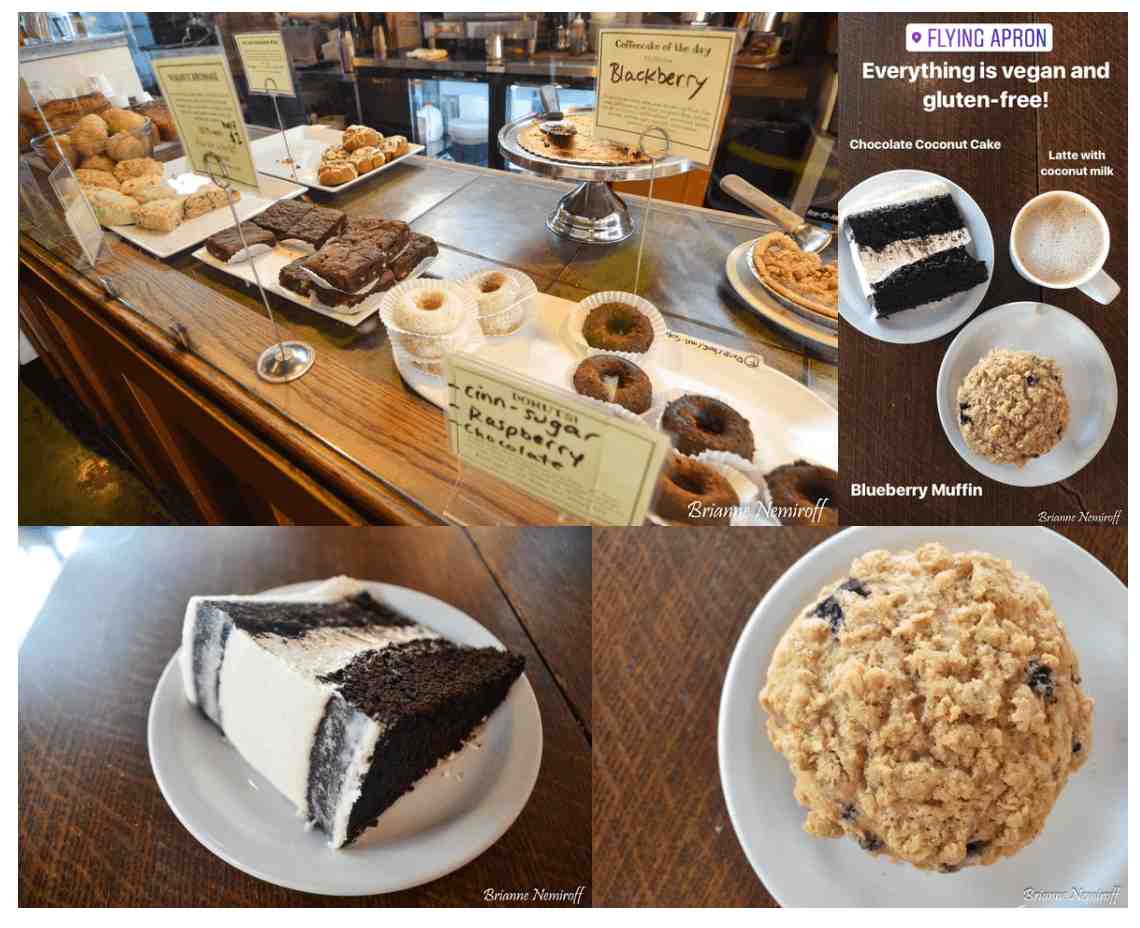 AFTERNOON ACTIVITY: Fremont Village & Old Ballard 1:30pm-5:30pm
Right across the street from Flying Apron, you will find the Fremont Vintage Mall. Descend the colorful staircase accented by murals and you'll arrive into a large space packed with vendors showcasing everything from china to T-shirts. Once you're ready to ascend, you can head on over a couple blocks to see the local wonder known as the Fremont Troll. For the next couple of hours, we encourage you to walk around and explore the local boutiques, parks, or a lakeside trail. If you have extra time, take a quick mile ride over to Old Ballard, where you can explore many more vintage stores and coffee shops.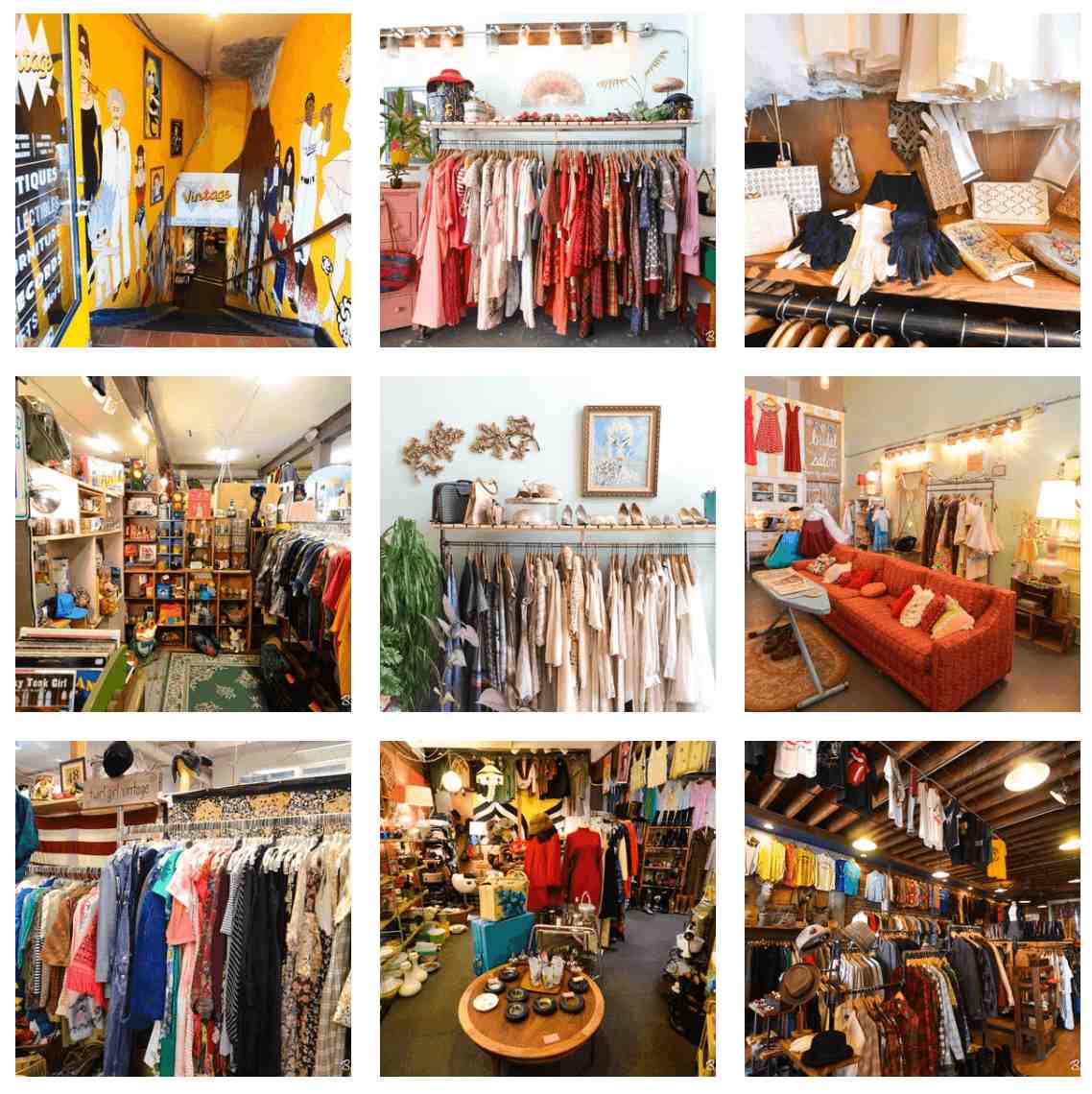 DINNER: Cafe Flora 6pm-8pm
After a full day of activity and stimulation, we recommend dining at a restaurant that is rejuvenating for both your mind and body. Surrounded by a variety of flora, you can enjoy innovative plant-based cuisine at Cafe Flora, often considered the best vegan restaurant in the city. Once you dine at Cafe Flora, it will be hard not to compare any future vegan restaurant to their impeccable rotating seasonal menu. You can be assured you will end your 48 hours in Seattle on a high note.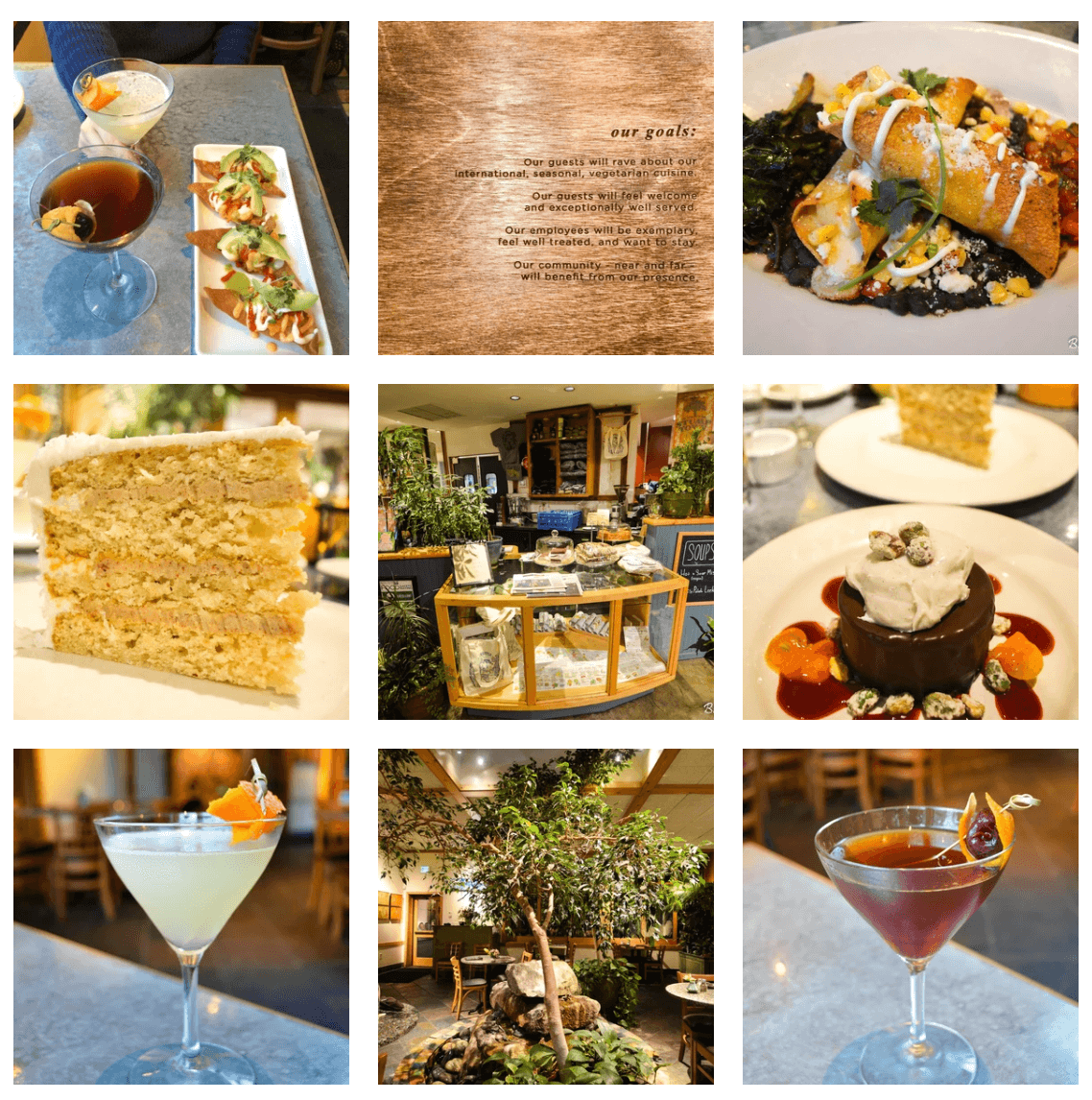 While you may have first originally planned an itinerary around the punk venues, coffee tasting, and bar scene, we hope that you now see that you can spend 48 hours in Seattle doing so much more than that. From the first comic book shop in the country to the iconic original Starbucks, Seattle is a cacophonous mess that turns into a euphonic symphony once you explore the heart and soul of the neighborhoods.
Loved our guide to 48 Hours in Seattle, Washington? Sign up for our newsletter via the form on the right side of the page so you never miss a post!