The Ultimate Vegan Guide to Portland, Maine
Bagels, Thai Food, Ice Cream, and More!
Port cities in New England are often tough destinations to find vegan options. Considering their main source of tourist revenue derives from the sales of lobster rolls, New England clam chowder, and fried seafood, not many cruisers and business travelers are coming for the vegan eats. But while the tourist seasons may fill up the seafood restaurants, locals are still demanding plant-based fare, making it surprisingly simple to find vegan options once you look beyond the Old Port. In this ultimate vegan guide to Portland, Maine, nestled in between the red brick and art deco buildings, you will find vegan bagel sandwiches, Thai and Chinese cuisine, housemade plant milks in coffee shops, and more in this charming New England city.
Union Bagel is one of the few bagelrys we've found in the U.S. that provides as many vegan options as they do vegetarian and flexitarian. They make three house-made vegan spreads (jalapeno tofu, plain tofu, and hummus) as well as provide plenty of vegan toppings, all of which are also organic. Even better, if you're traveling on a budget, you won't have to worry about spending a lot on breakfast, as a fully-dressed bagel is roughly $3.
Pro Tip: If you're visiting over a weekend, grab one of their bialys.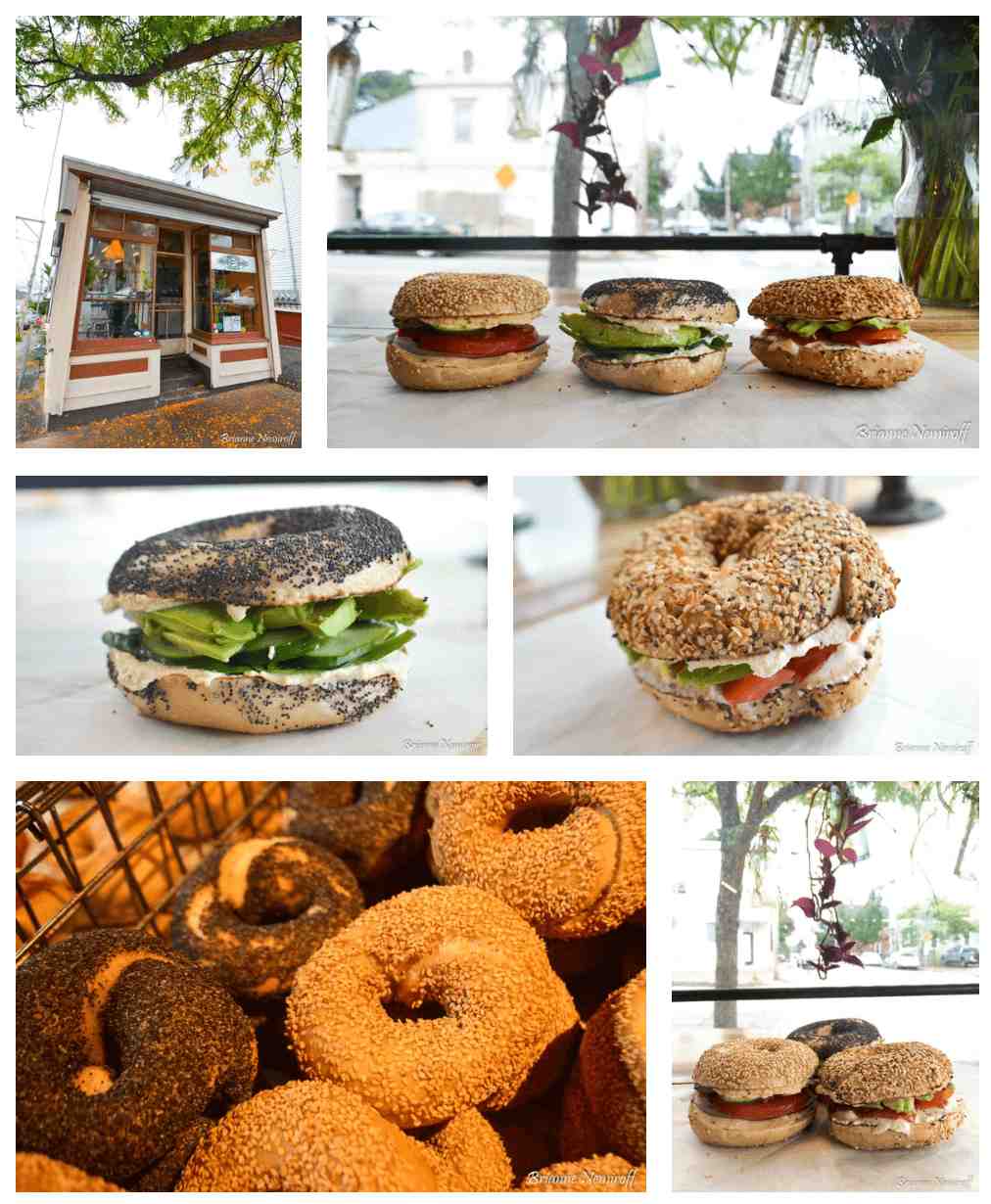 This marketplace, conveniently positioned in the middle of downtown, has plenty of vegan eats for you to mix and match as you so choose!
Sticky Sweet
Sticky Sweet offers the fan favorite vegan Thai dessert, mango sticky rice. But if you're not a fan of mango, you can choose from a selection of other seasonal fruits instead. Besides sticky rice, they also offer a selection of vegan ice cream as they are now the first vegan ice cream shop in Portland! We love that they only use clean ingredients so you won't have to worry about extra sugar or gums no matter the flavor you choose.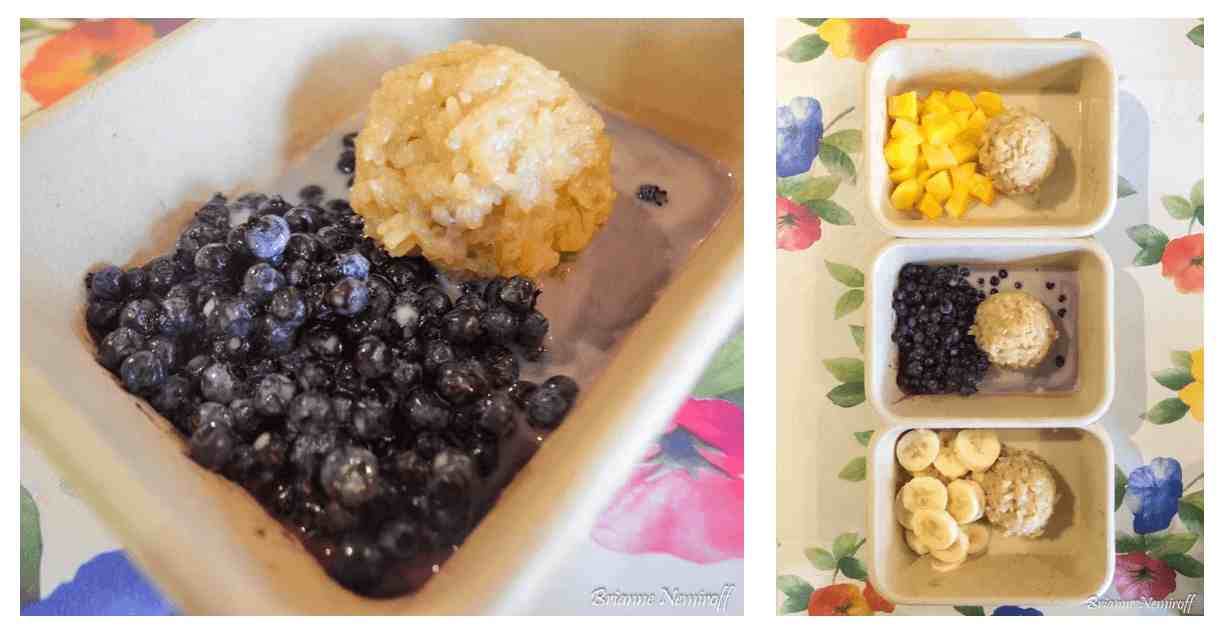 Pho Co.
Vegan Vietnamese cuisine can be hard to find, so we were thrilled to find that they offered veggie pho and a vegan banh mi (just ask for no butter on the bread). Both options are full of flavor so you will not miss the meat replacements.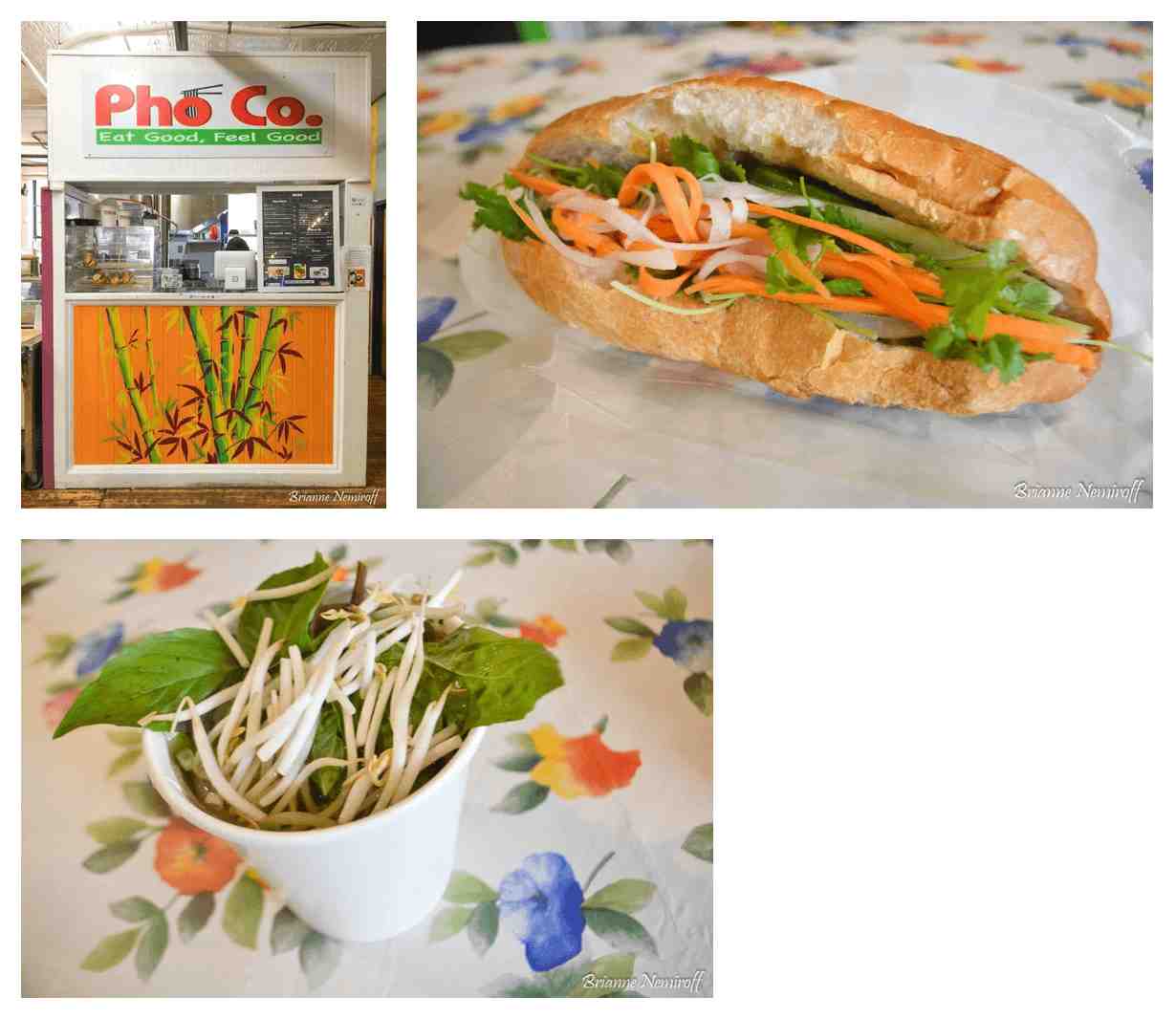 Other vendors with vegan options at Public Market House
Karmasouptra (soup), Maine Squeeze Juice Cafe (juice and smoothies), Ameera Bread (Middle Eastern cuisine), Daily Greens (salad bar), Maiz (Columbian street food), and Big Sky Bread (bakery with sandwiches).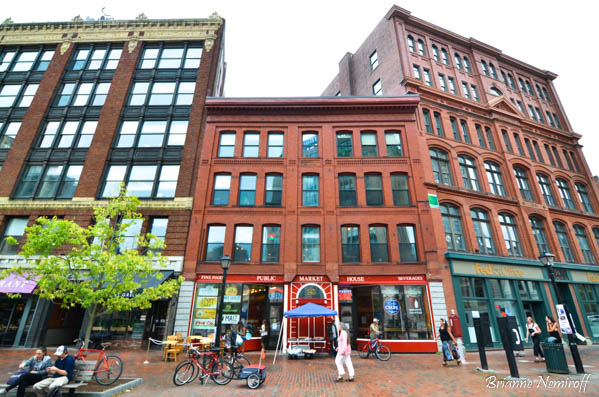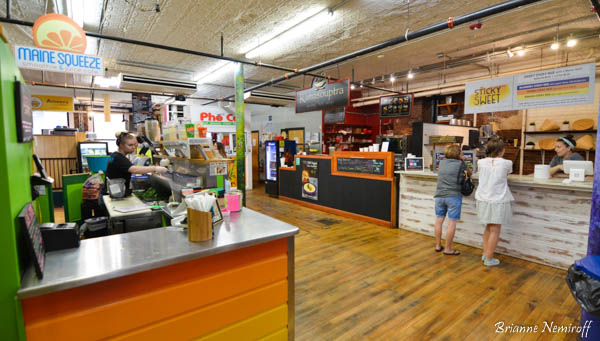 Green Elephant is the vegan-friendly restaurant of choice in the area, garnering mentions in VegNews among other publications. The menu is 100% vegetarian, featuring cuisine that is Pan-Asian, specifically Thai. Try menu items such as Panang Curry Vegetable and Tempeh, Organic Green Tea Noodles, and Chive Dumplings.
Boda Maine is Green Elephant's sister restaurant and is definitely the place to be for a lively dinner out. Their omnivorous menu is known for their elevated tapas and skewer bar, but they also have incredible entrees and desserts. Don't leave without trying their seasonal vegetarian curry, the Thai Sticky Rice Ball, and the Woon-Sen Pad Thai, which is also gluten-free.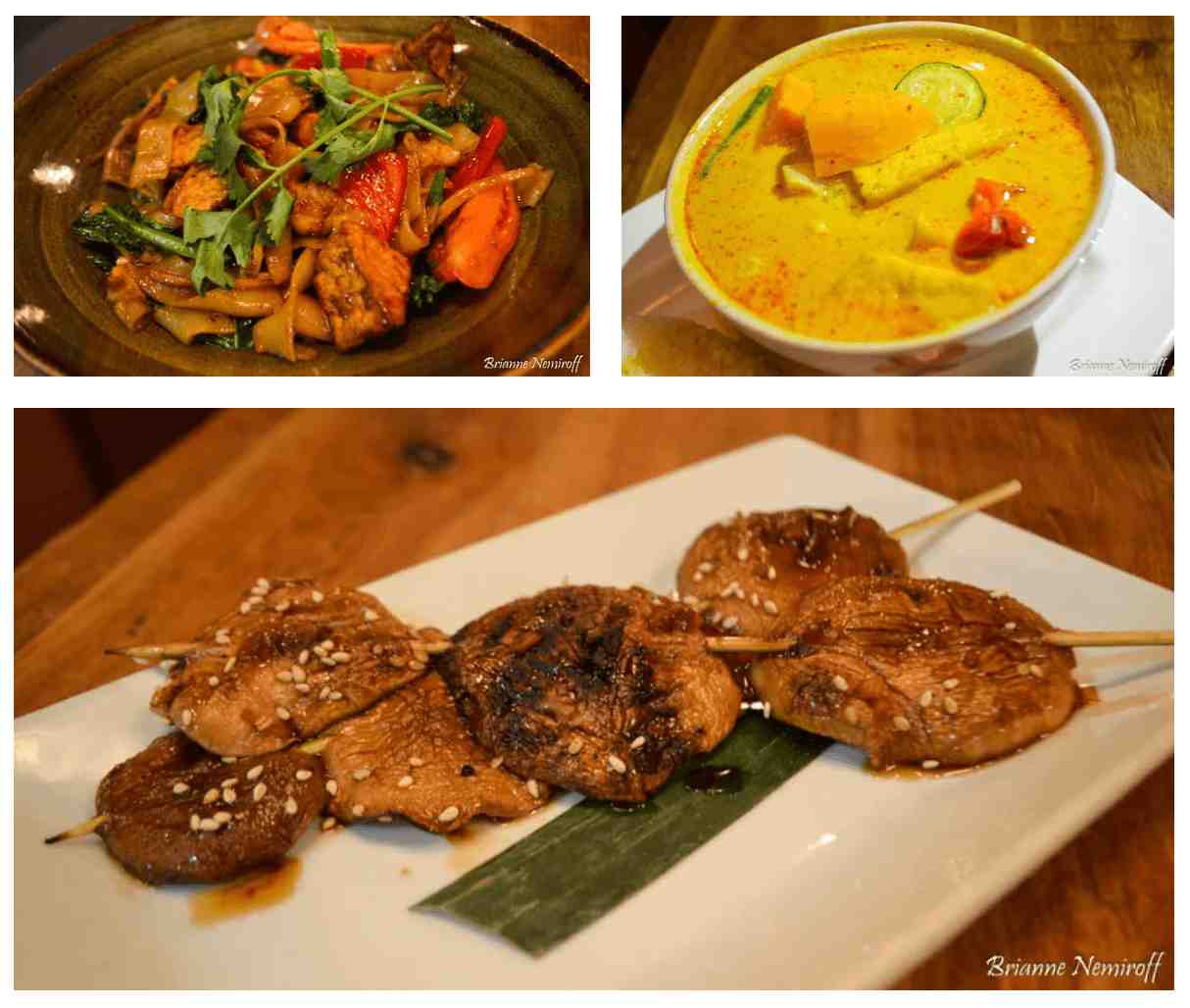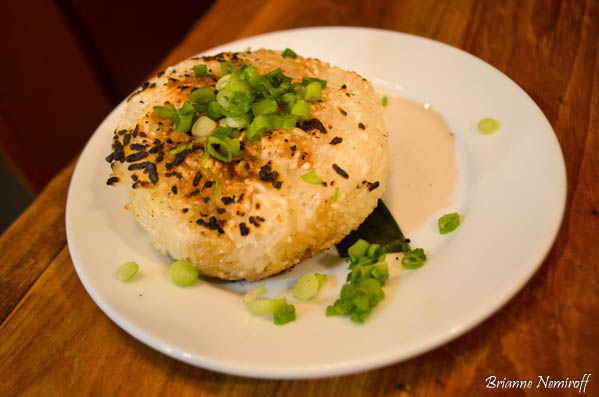 Noodle bars can be oh-so comforting, and Mi Sen is no different. Half of the menu can be made vegetarian or vegan upon request so don't be afraid to ask for substitutions. We especially love their chive cakes and sticky rice.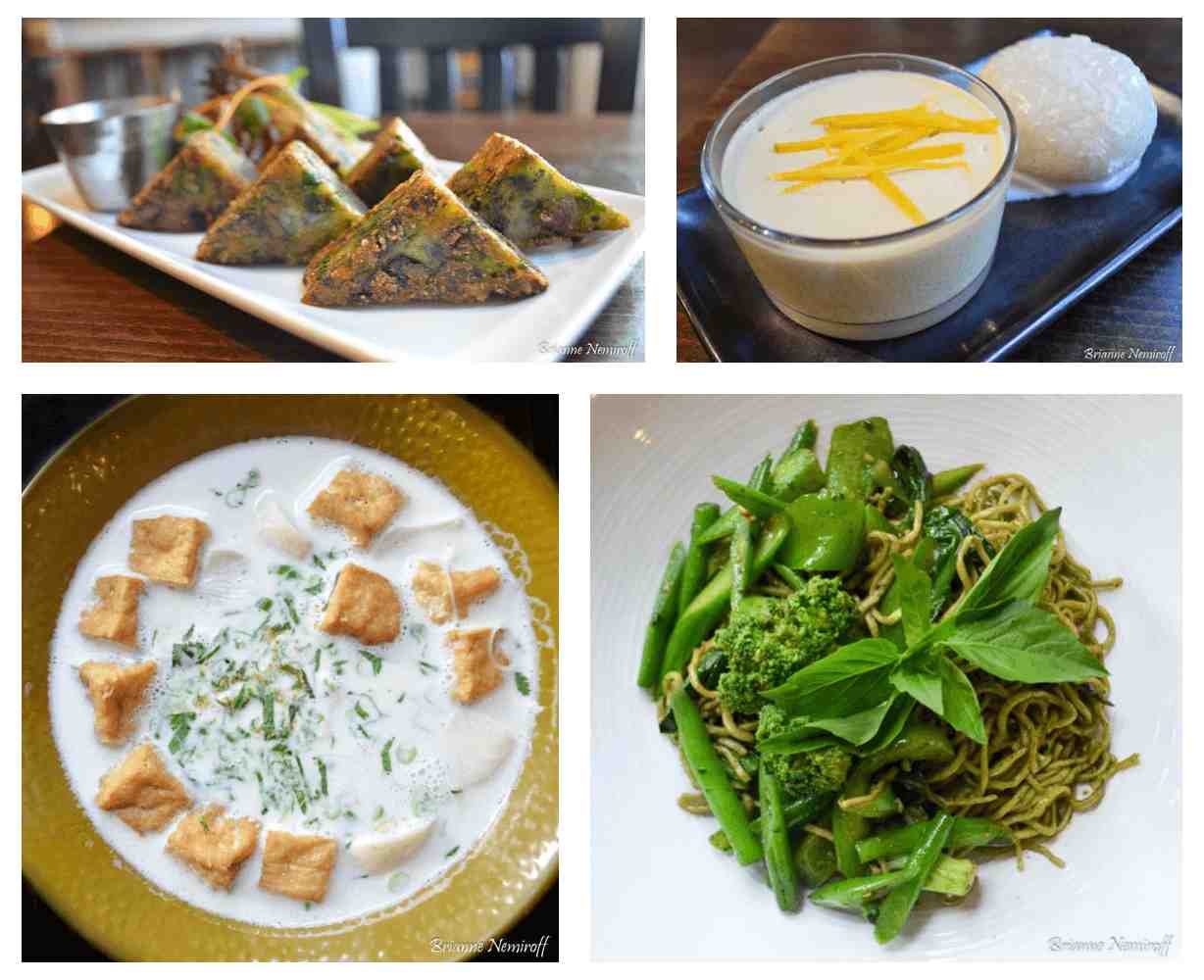 Vegan-friendly coffee shops and specialty cafes in Portland, Maine
Tandem Coffee Roasters: two locations, one of which is a renovated 1960s gas station, and they make their own plant-based milks in house.
Speckled Ax: fun coffee and tea shop that serves some of their menu items in beakers!
Coffee by Design: a beloved local chain of 25 years with plant-based milk options.
Coffee Me Up: solid coffee shop with veggie options for breakfast and lunch.
Barista & Bites: gluten-free, vegan, and classic bakery, as well as a beloved cafe for coffee and brunch.
The Holy Donut: specialty potato donut shop that has daily gluten-free and vegan flavors available.
Standard Baking Co.: nationwide-respected bakery with incredible baked goods and breads.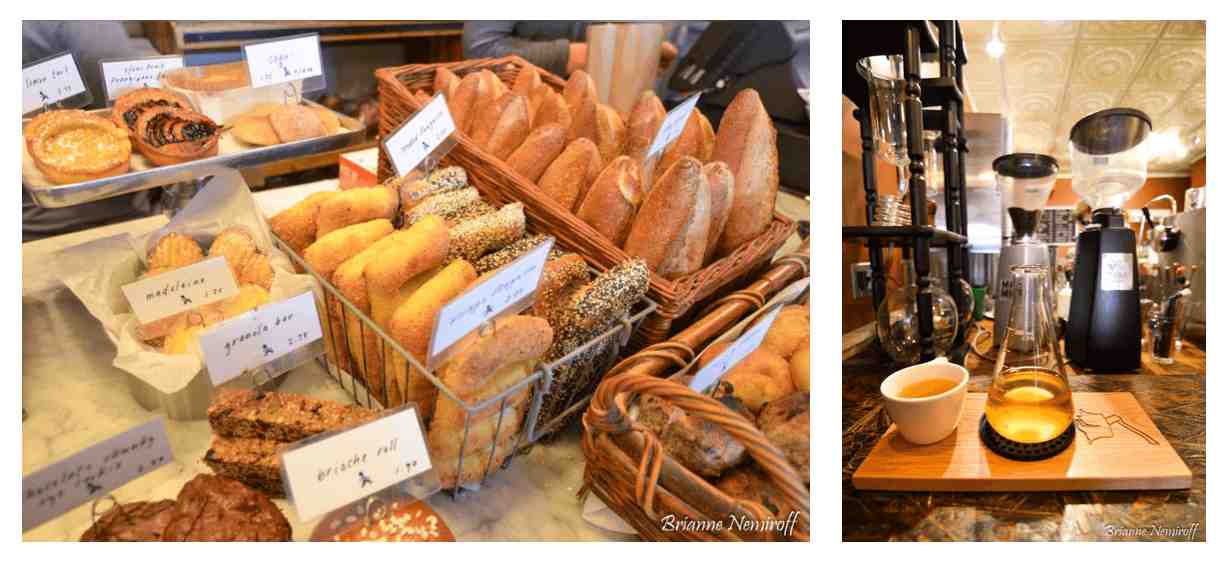 Other vegan restaurants in Portland, Maine we'd love to try one day:
Empire Chinese Kitchen: Chinese restaurant with dim sum and plenty of vegan options.
The Thirsty Pig: sausage bar with vegan hot dogs and appetizers.
Loved our vegan guide to Portland, Maine? Sign up for our newsletter via the form on the right so you never miss a guide!