Our names are Benjamin Hagerty and Brianne Nemiroff. We're a married couple originally from California. Since we became a couple in 2009, we have always been passionate about travel, both locally and abroad. We were inspired to take a long-term trip in 2017 to explore more of Canada and the U.S. and we soon realized that this wasn't just a lengthy trip, but a new lifestyle choice, and that we were destined to explore.
We got married in February 2017 and decided to forgo a traditional honeymoon and instead put everything we owned in storage to see this beautiful continent. We began our trip in April 2017 by journeying into Canada, by way of the West Coast, and drove our way eastward from Vancouver, British Columbia, to Halifax, Nova Scotia. After six months exploring eight provinces in Canada, we ventured southward to visit New England and other cities on the East Coast to experience the fall foliage before returning home for the holidays. In Spring 2018, we drove eastward once again to explore more of the United States, focusing on the Southwest and the Midwest for another five months. 
In the beginning, we chose states to visit based upon our interest in the area as well as how interesting we found the local vegan scenes. Understandably, that meant we visited mainly blue states in 2017. In order to learn about the country as a whole, we prioritized visiting red states for our trip in 2018 to see the difference between the acceptance of veganism around the country, the availability of plant-based cuisine, and the overall political atmosphere. With our guides and stories, we hope we can prove that the U.S. is not as divided as others may think while also showcasing how differently we all live and eat across the country.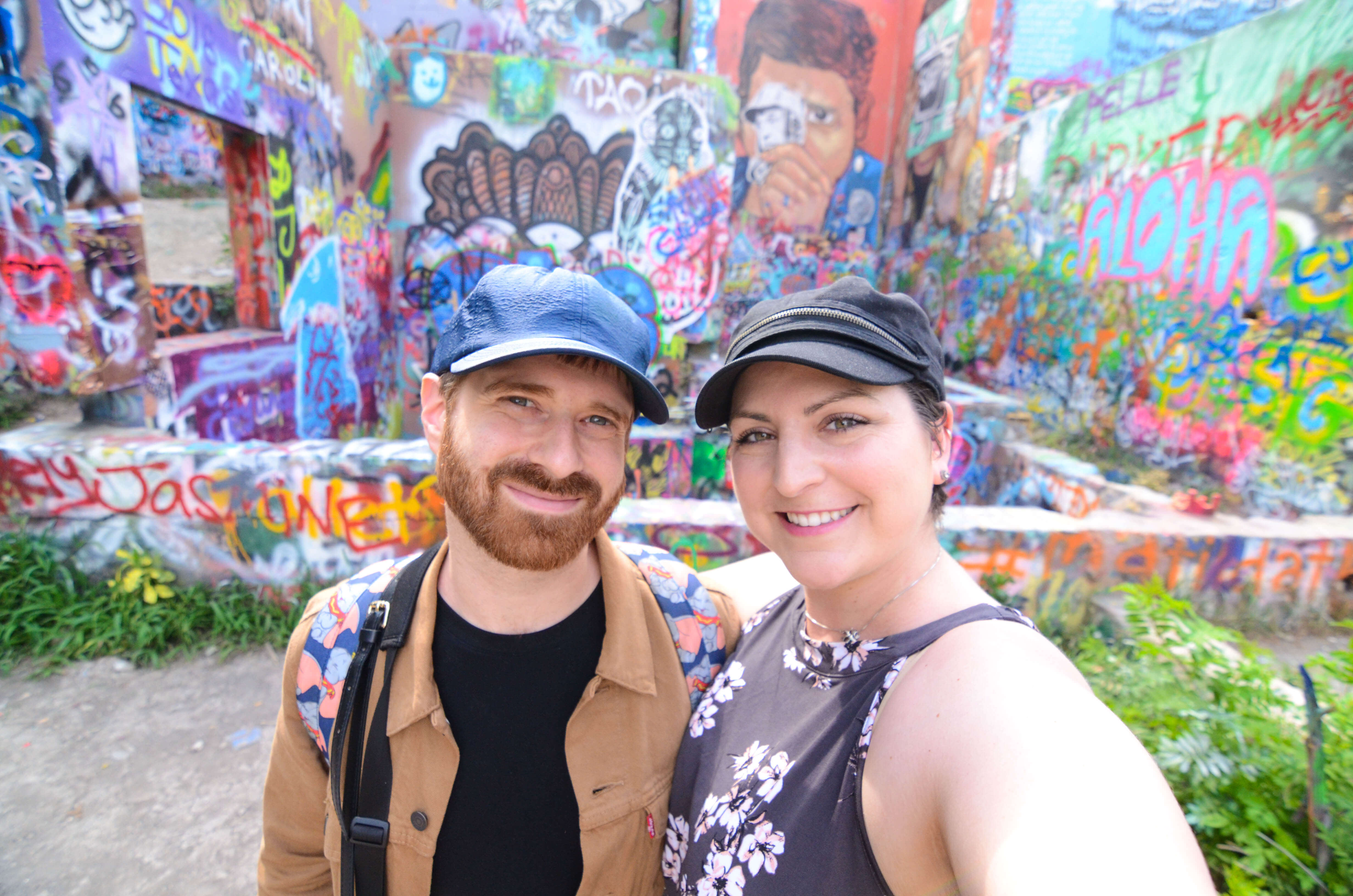 We aim to make this blog a place to guide people to kind choices in travel, dining, and shopping; a place to discuss our journey and what we learned about each space from an anthropological point of view; and a record of what has been happening during this tumultuous era in history. In this time of fervor, we hope to reveal and promote kindness for that is what the world is surely lacking.
After over two years of traveling, we visited 38 U.S. states, eight Canadian provinces, 12 national parks, and 55 cities in Canada and U.S. combined…and counting. We've also visited and lived in 21 countries between the two of us. Follow along our journey with us to see where our lives take us next.
We are currently working on a narrative non-fiction book and are looking for both a literary agent and publisher. Please contact us via our Contact page if you are interested in representing us or publishing our story.