Traveling as a couple is among the most significant tests of a relationship. It can bring a relationship ever closer, or it can leave a relationship in ruin. As a couple who has traveled across the U.S., Canada, and parts of Europe and the Middle East, we certainly have learned how difficult it can be, and we weren't perfect at it in the beginning. Here we'll share with you what insights we've learned as a traveling couple so as to help you have an enlightening trip that you'll cherish together.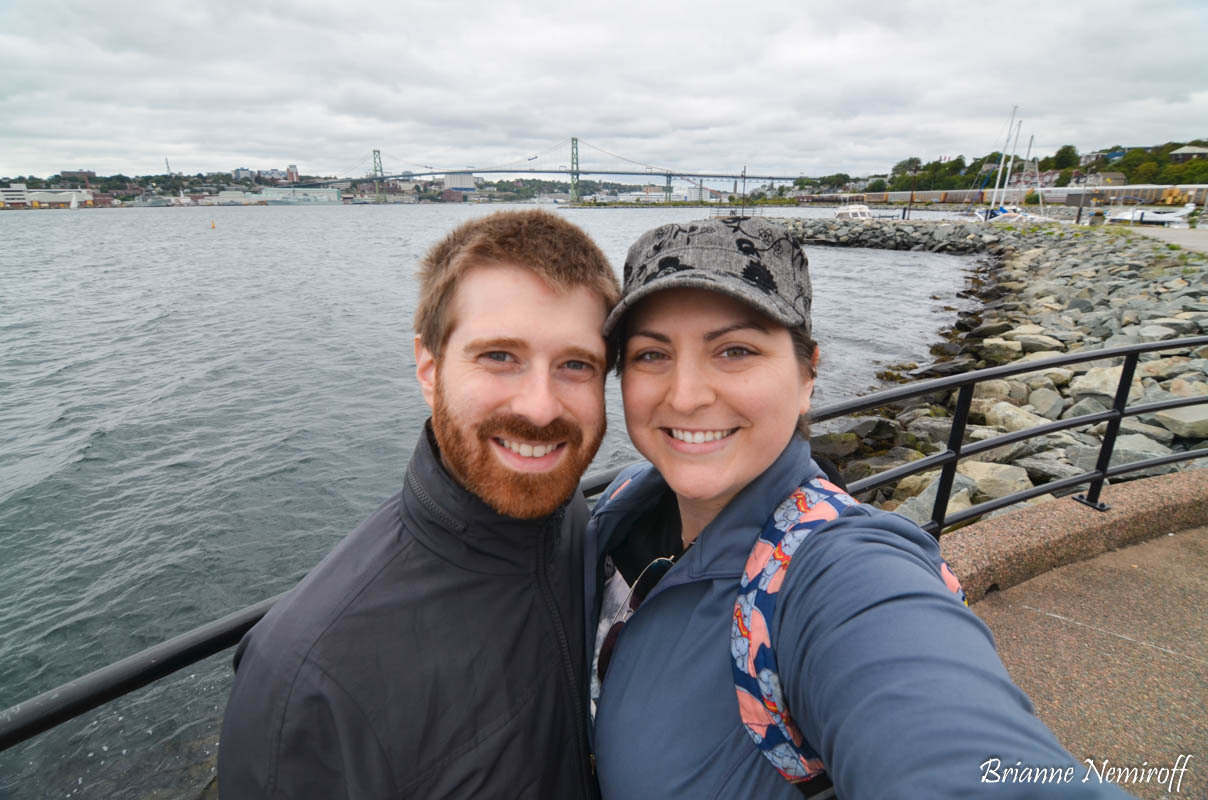 Pick a Destination That Fits Both Your Interests
What We Do: Before we plan a trip, we always research the sites of interest, the vegan restaurants, small shopping streets, hiking trails, and cafes. Bree and I have many overlapping interests so we seldom want to explore apart. However, one of the activities that I've always done solo is visit a presidential library. During those visits, Bree will either be working or capturing photos in another part of town.
How to DIY: When you're in the planning process, check in with each other regularly to see what each of you wants to get out of the trip. What do you want to see? What do you want to do? What would make this feel like a rewarding experience for both of you? Write down these interests so you can share what's important to each of you and see where your interests intersect. Once you have your interests in mind, pick a destination that entertains your ideal itinerary.
However, if you find that your wishes for this trip do not match ⁠— for example, one wants to relax on a beach while the other wants to summit a mountain ⁠— consider picking a destination where you could do both. One partner can take a day to relax on the beach while the other does an 11-mile hike up a volcano.
Plan According to Your Energy Levels
What We Do: When planning out our daily itinerary, we remain conscious of when our energy levels ebb and flow. After a rigorous morning hike, we will make sure to have a hearty brunch in the late morning. After browsing the midday on a vintage row, we'll take a break at a cafe down the street. To see an example of how we plan for our energy levels, check out our 72-hour itinerary for Vancouver, British Columbia.
How to DIY: Take note of when you and your partner's energy ebbs and flows. Do you often need a late morning pick-me-up? Do you often get drained from visiting loud environments, like markets, commercial centers, and tourist sites? Plan to visit some calming areas after those places like a park, cafe, cathedral, or library in order to avoid feeling drained by mid-day, especially if you're an introvert.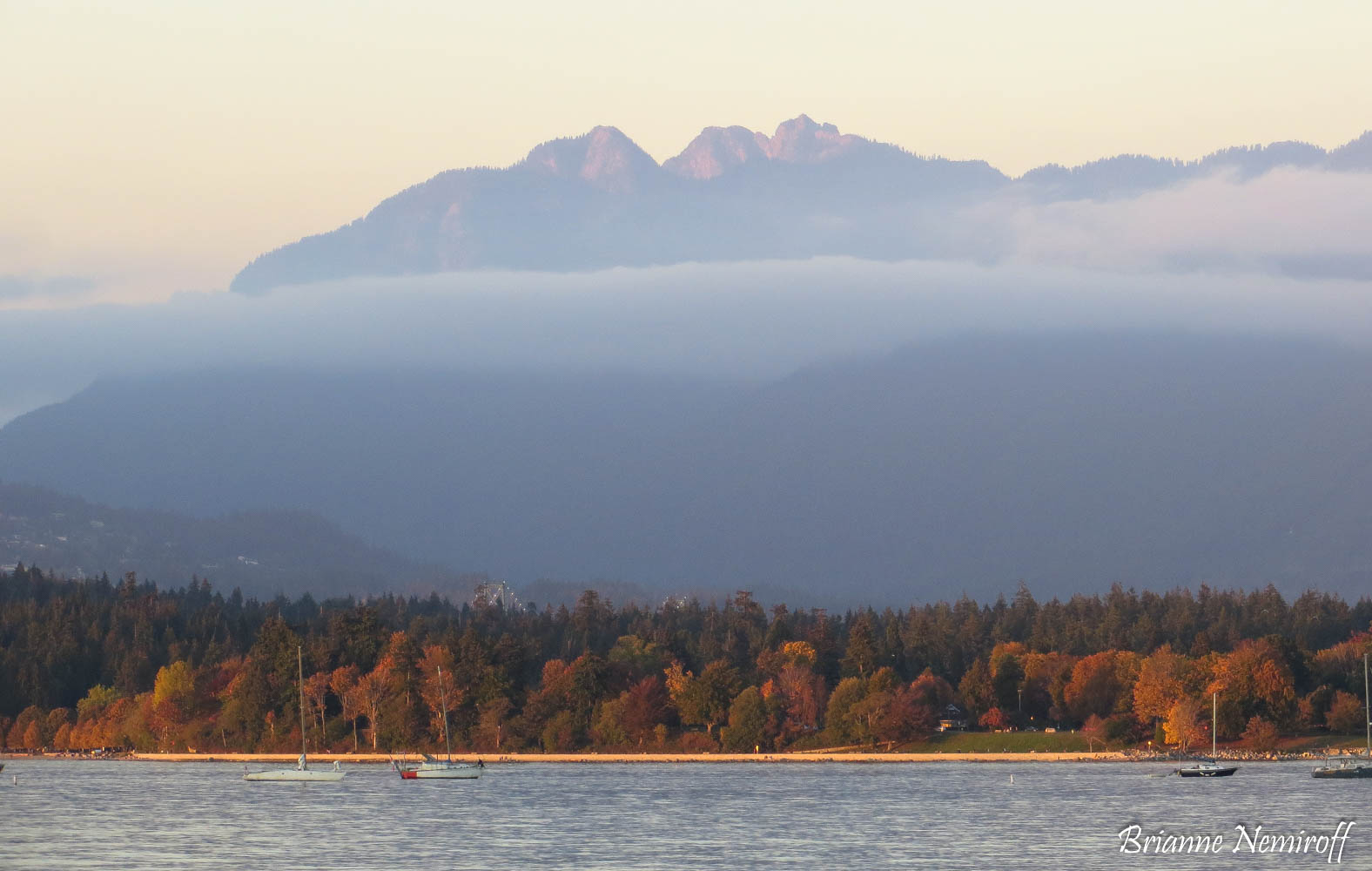 Pick a Lodging That Allows You to Restore Your Energy as a Traveling Couple
What We Do: Both Bree and I value a quiet space with a kitchen so that we can desensitize and cook after adventuring. We also like to stay with a host when we can, for they can serve as a cultural guide and teach us more about the customs and history of a place and its residents.
However, we have booked lodgings where the host didn't realize we had a schedule to keep, where the fellow guests disrespected the shared spaces, and where it was located too far from activities. All of these things drain our energy and we have learned to avoid these types of people and situations to make sure our lodging is a place for restoration.
How to DIY: This depends on your personality type. If you're an extrovert, you may feel more comfortable and "at-home" when you're staying in a place with other guests, like a hostel or shared Airbnb, that's in a lively part of town. If you liken yourself as an introvert, then having your own private and tranquil room or apartment may be your ideal place to rest. If you and your partner are of different personality types, then choose to stay in a location that's a balance between the two, like a private and quiet Airbnb apartment that's near a commercial street, or a hotel with a lively bar downstairs.
Choose Your Airbnb Hosts With Intention
What We Do: We stay in a destination for up to three weeks at a time, so we always make sure that we research Airbnbs and their hosts with much careful thought. After we find a place that seems to match our criteria, we send our questions to its host to not only to clarify each other's expectations, but to also get to know their vibe – i.e., to learn if the host is someone who is not threatening and who will at least take our sentiments seriously. If we find that we've established a friendly rapport, there appear to be no red flags, and the host has answered and addressed all of our questions and concerns, then we confirm the booking. Examples of red flags would be pictures of guns on their profile, the host using sexist language, or a complete disregard for our dietary necessities. We've had hosts ask us not to be in the home during the day, hold a hand up to Bree's face to silence her, and take our groceries without our consent while we were sleeping to feed other guests. We've learned to never make assumptions even if they have a perfect profile.
How to DIY: Refine/filter your Airbnb searches to your necessities. Once you've narrowed the possibilities down to a few, send a greeting via the app's instant messenger. Introduce yourselves and why you're visiting the area, and ask some questions about their expectations. For instance, are you allowed to use the kitchen and at what times? What smells offend them in the kitchen? Will they allow you to use a common space or work outside of your bedroom? Are you allowed to interact with their pets? With these questions, you should be able to deduce whether or not your host will match up with your energy, temperament, and your needs in their space.
Make Time for Date Night
What We Do: Although we travel for long stretches of time for our business, it's easy to blur our work and leisure activities together and forget to actually enjoy our time and each other in a destination. That said, we make sure to schedule at least one or two nights in each place when we make it a point to put our phones, cameras, and note pads down to focus on each other and the place for itself. In the past, we dined at a vegan pub in Edmonton, saw spectacular shows on Broadway, and took early morning tours of the Canadian Parliament in Ottawa before breakfast.
How to DIY: Even if you have a full schedule, there are always ways to dedicate time to your partner. If you're on a business trip where your partner can come along, then set aside time you can for a romantic dinner, a scenic hike, or exploring the town.
Don't Forget to Indulge Your Inner Child
What We Do: It's always important to plan activities that your inner child will enjoy as a mood-booster. We plan such activities in between our responsibilities. We're fans of Avril Lavigne, so we made sure to visit her hometown of Napanee, Ontario, while driving from Toronto to Ottawa. We also make sure to ride the Alice in Wonderland ride at Disneyland, as that is Bree's favorite Disney character, and visit independently-owned toy stores wherever we happen to visit.
How to DIY: Recall what you liked to do as a child, or what you always wanted to do. Research which of those activities are near you and make sure you incorporate them into your schedule. Consider adding in visits to arcades, DIY pottery studios, playgrounds, train museums, beaches, and anything else that allows you to entertain your inner child. Of course, check in with your partner to see what they may enjoy, too.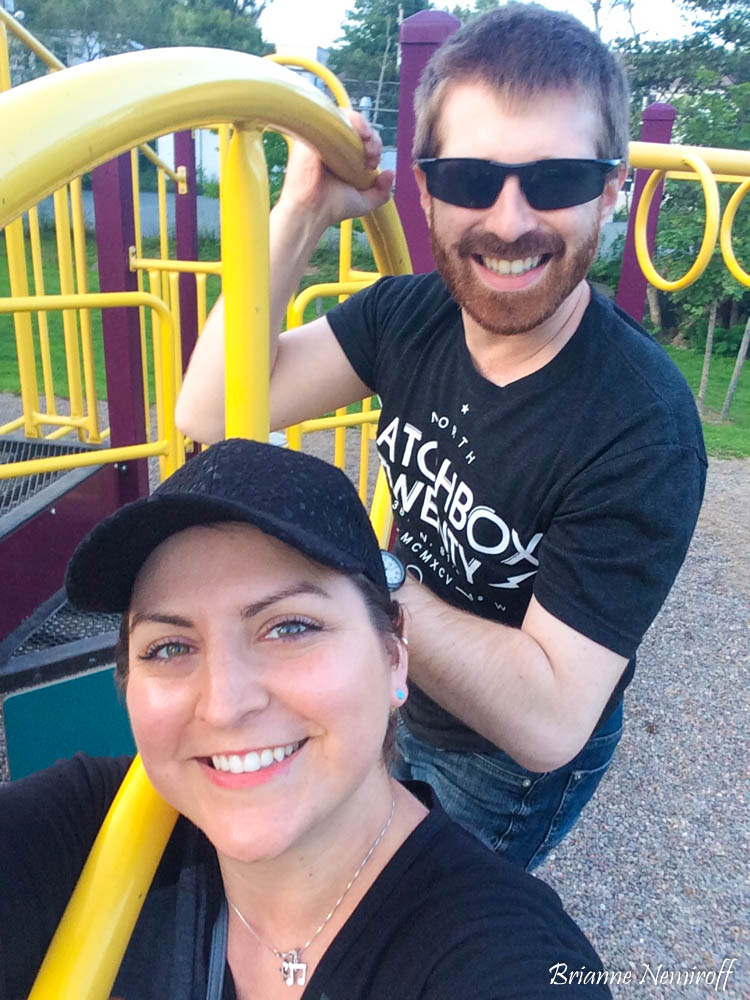 Communicate as Openly and Clearly as Possible
What We Do: During the planning process, and during the trip, we make sure to check in with each other regularly about how we're feeling, each other's expectations, and each other's needs. If we notice that the other person is emotionally drained or overstimulated, then we may take an extra fifteen minutes in a quiet park or cafe, depending on our schedule. If we notice that our plans aren't meeting expectations or liking, then we modify them accordingly. 
How to DIY: From the moment you begin to brainstorm through the final day of your trip, continuously check in with your partner to see how they're doing and how they're liking the experience.
Divide and Conquer: Choose Your Tasks and Stick to it
What We Do: From the onset of our adventures, we realized that we were specialized for certain tasks depending upon our strengths. Bree has a great deal of spatial awareness and intelligence, so she makes packing the car a form of art. She excels at finding events, experiences, and restaurants in each destination given her years of working in the entertainment industry, and her keen judgement is an asset for finding the right Airbnbs for us. As for myself, my experience in the travel industry has given me the technical knowledge to quickly and accurately confirm our lodging and transportation arrangements. I also drive and maintain the car out of passionate interest, and my education in anthropology has given me a keen eye when taking field notes on culture.
How to DIY: Identify your and your partners strengths and weaknesses and divide your tasks according to them. Most importantly, hold each other accountable for your individual responsibilities.
Make Time for Exercise and Self-Care
What We Do: To maintain our physical and mental well-being, we travel with an assortment of skincare products as well as yoga mats and hand weights. We also balance our schedules between jam-packed days with days to rejuvenate where we only engage in mellower activities like nature walks.
How to DIY: No matter how long your trip is, take at least a few minutes a day to stretch, practice yoga, or lift weights in order to release tension in your body and rejuvenate your mind. If you're a skincare aficionado, consider bringing along items such as bath bombs and face masks to refresh your skin during much-needed downtime while you're traveling; and don't forget to bring your regular skincare routine with you as traveling wrecks havoc on your skin.
Make it a Point to Meet Locals and Other Travelers
What We Do: Having conversations with locals, whether you're staying with them or not, is the best way to learn about the current events and cultural environment of that given area. Knowing this, we try to book Airbnbs with local hosts present. We also strike up conversations with local business owners to learn about their experiences, what's popular in the area, what shopping trends are happening, and what city plans are in the works. For instance, Bree visited a vegan restaurant with a local expert in Toronto and interviewed a local chef in Philadelphia to learn about the vegan scene. We stayed with a kind couple in Dodge City, Kansas who discussed local politics and their city over a game of Ticket to Ride.
We also do our best to engage with people in all stages of their lives: married with kids, married without kids, single with kids, or single without kids. We can relate to more than just who are in our same relationship circumstances.
How to DIY: Look for Airbnb experiences and ask your host if you can ask them questions to learn more about the cultural environment. If you find that you are in an established dialogue with a local, ask them if they would be comfortable engaging in a conversation with you.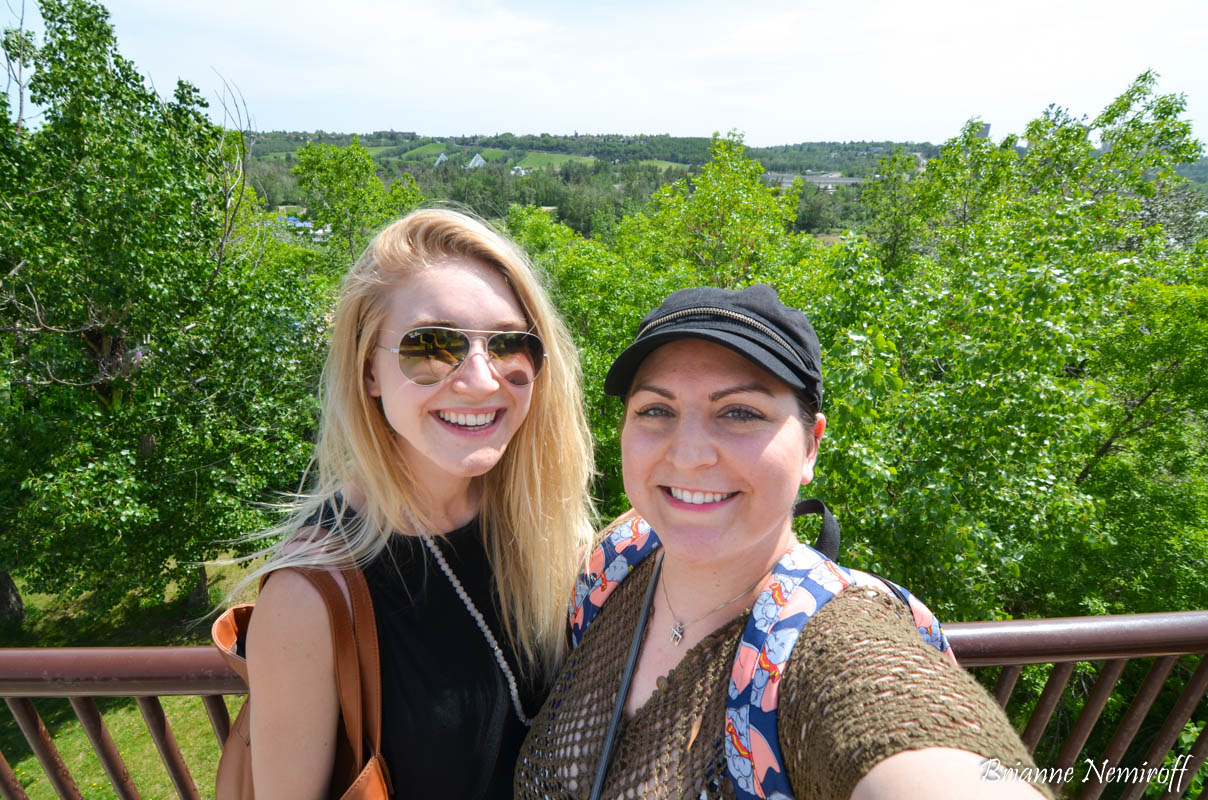 Whether you're a young traveling couple taking your first trip together or a seasoned one that's been traveling together for decades, couples travel is never as seamless as how we may romanticize it. Planning and actually traveling as a couple takes a great deal of honesty, intentional interest, and awareness of yourself and your partner. Once you and your partner plan your trips thoughtfully around your combined interests and desires, you will find that your trips are not only much more fun, but bring you closer as a couple.
To make sure you never miss out on our tips for traveling couples, sign up for our newsletter via the form on the right side of the page.