Santa Barbara is an iconic California destination that draws Hollywood stars, oenophiles, beachgoers, honeymooners, and history buffs. It's only 100 miles away from Los Angeles, making a great addition to a long exploration of Los Angeles or a road trip to those eyeing a journey along Highway 1.
In all honesty, Santa Barbara is not a destination for the budget traveler, but you can certainly curate an itinerary to fit your ideal budget while still supporting small businesses. With our itinerary, you'll enjoy a day of arts and culture, historical sites, a guided tour through the Funk Zone, the oldest used book shop in California, and one of our favorite vegan restaurants in California.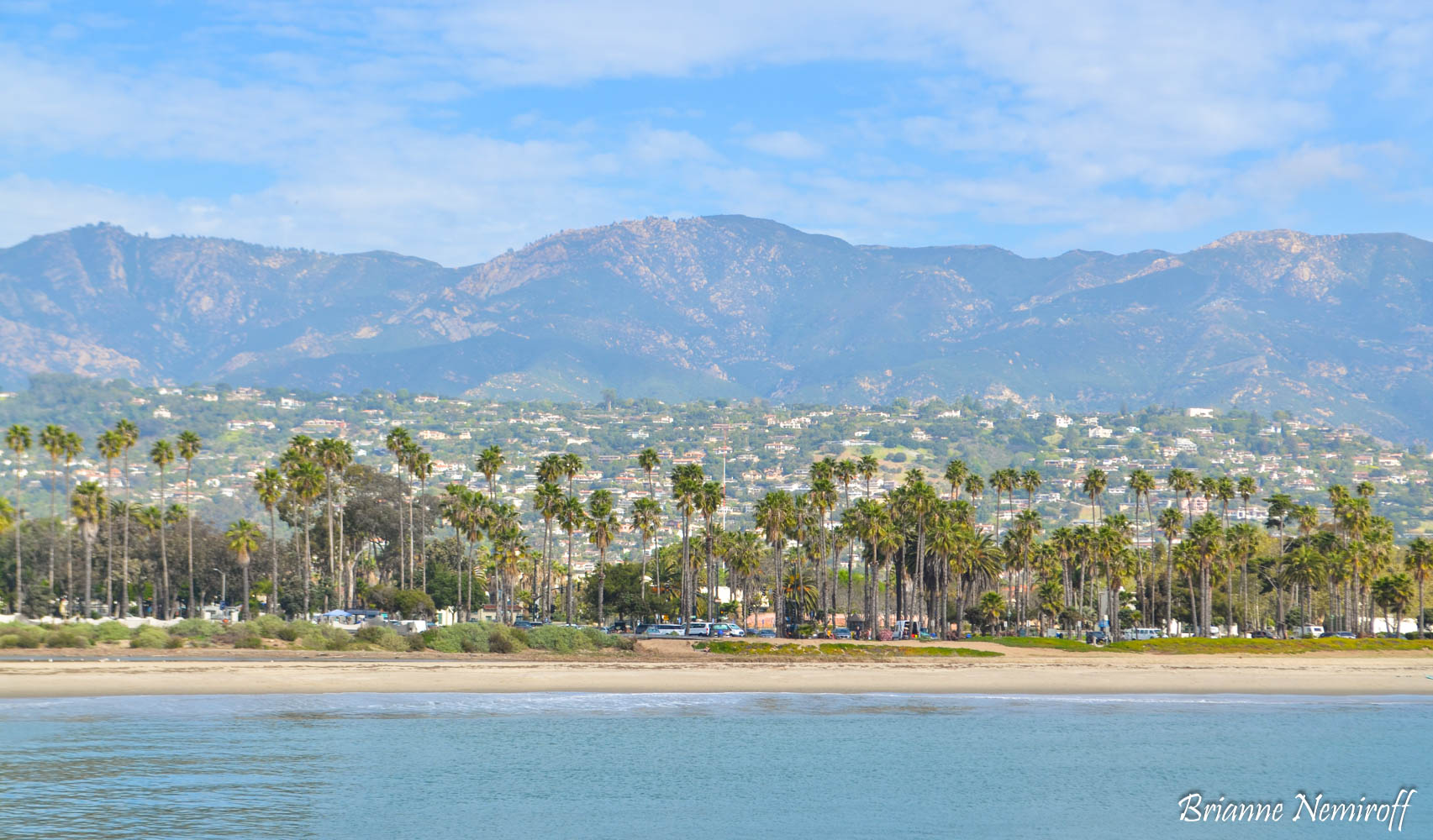 Start your day off with a scratch-made, hearty vegan breakfast with a vegan burrito, vegan power bowl, or vegan tofu scramble. You'll love this deli/cafe hybrid and will want to indulge in all of the vegan and gluten-free options available in the bakery after your savory meal! Pair with locally-produced Handlebar Coffee for an authentic Santa Barbara pick-me-up.
9am-10am: Stearns Wharf and
Moreton Bay Fig Tree
Start your morning exploration by visiting one of the country's largest trees, planted in 1876. The Moreton Bay Fig Tree spans more than 170 feet and is covered with textured leaves and beautiful figs.
Next, make your way to the coastline to walk along Stearns Wharf. Originally built in 1872, it is the oldest working wharf in California that has seen its fair share of disasters. It has been damaged by storms, fires, and even a boat crash, but has been able to withstand the repairs over the years and still stands strong today!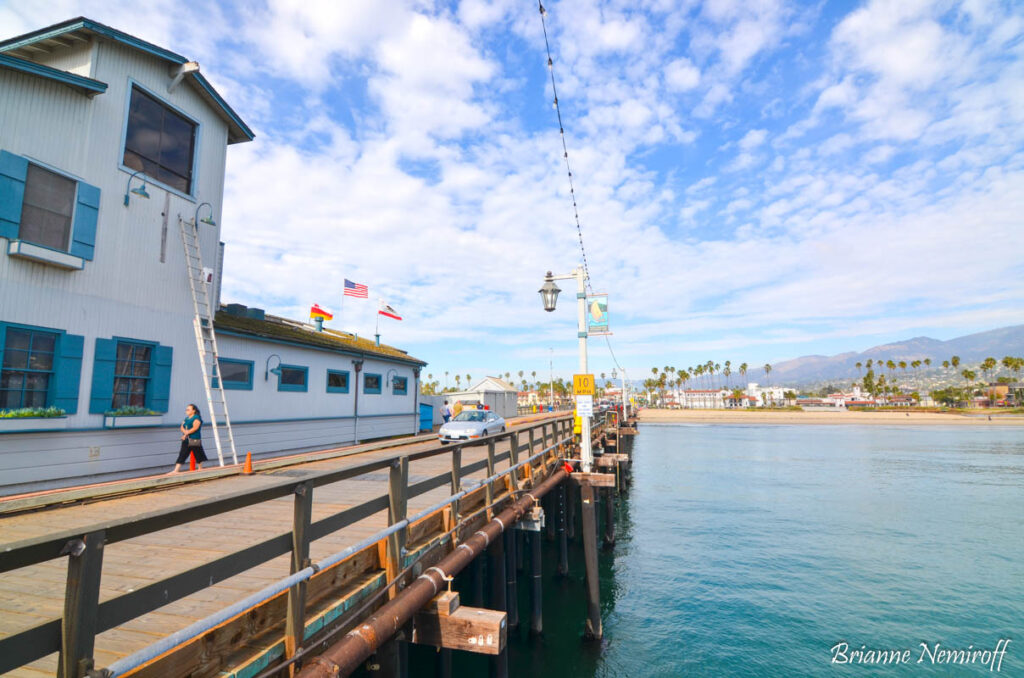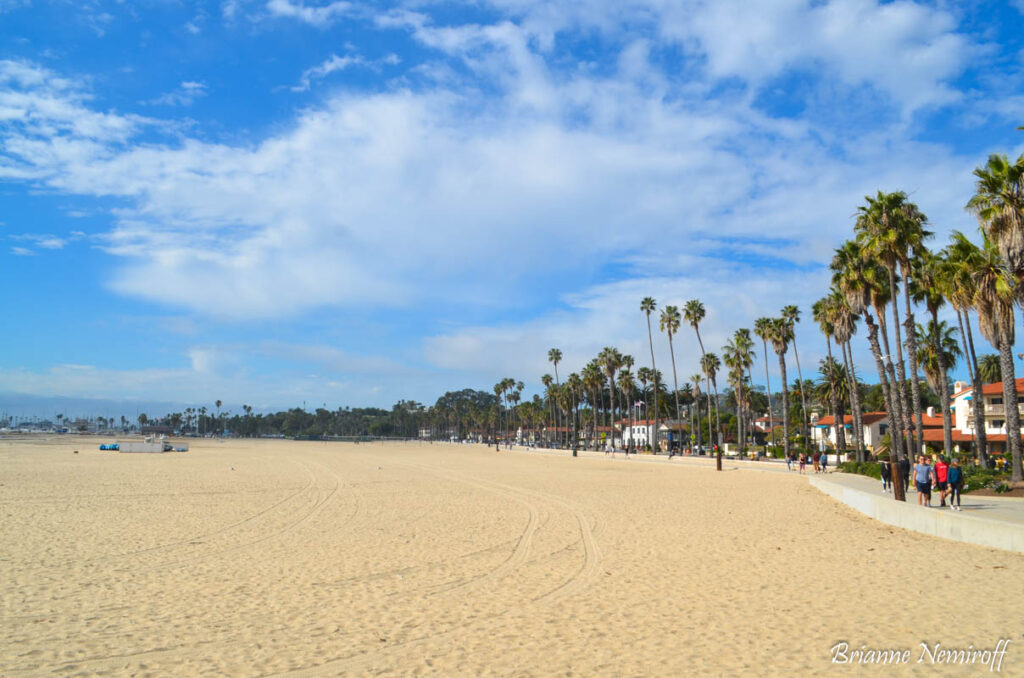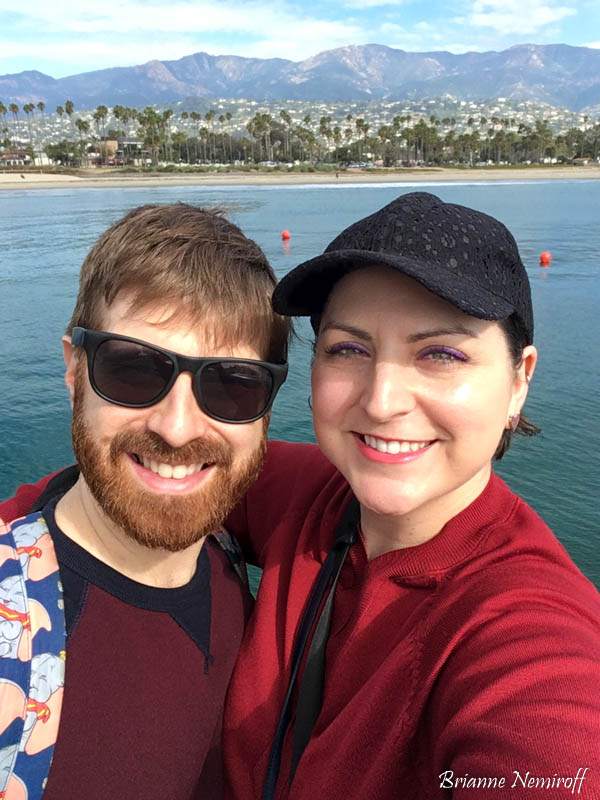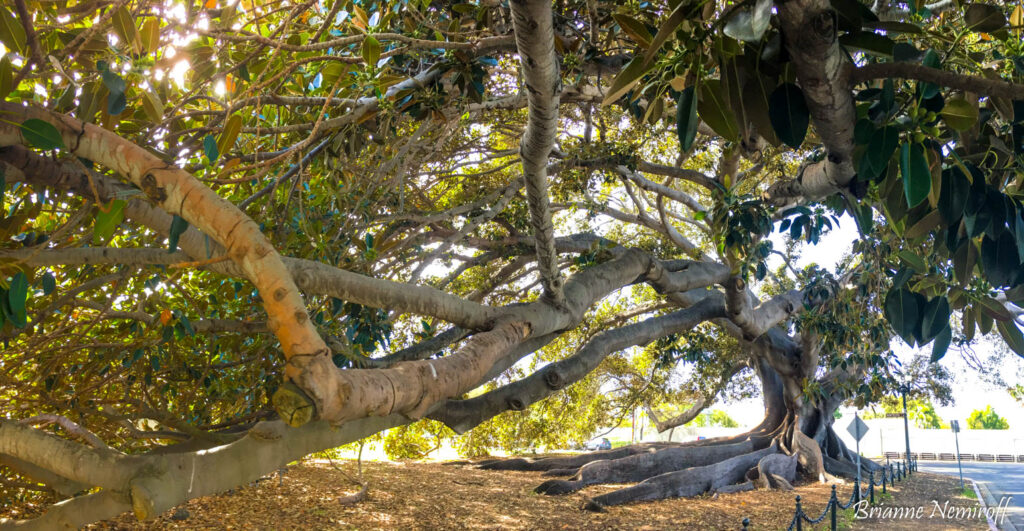 10am-12:30pm: Tour of The Funk Zone with Brittany and Jo-Ann McClelland
What was once a district for manufacturing, food production, and fishing, as well as a residential district, is now an arts, culture, and business district packed with wineries, galleries, small boutiques, and murals. During your tour, you will stop at locally-owned food and clothing shops such as Dart Coffee, Loveworn, and SilverThorne all while learning about the district's history straight from the mouths of two generations of Santa Barbara locals. 
A wonderful bonus to this tour is that Brit records a video of your experience and is your personal photographer so you will get to leave with much more than just memories of hanging out with this incredible mother-daughter tour guide duo.
Pro Tip: Before you depart from the Funk Zone, make sure to grab a vegan ice cream bar at Monkeyshine.
Email Jo-Ann and Brittany McClelland at [email protected] to book your tour. (Note: We do not earn a commission if you book.)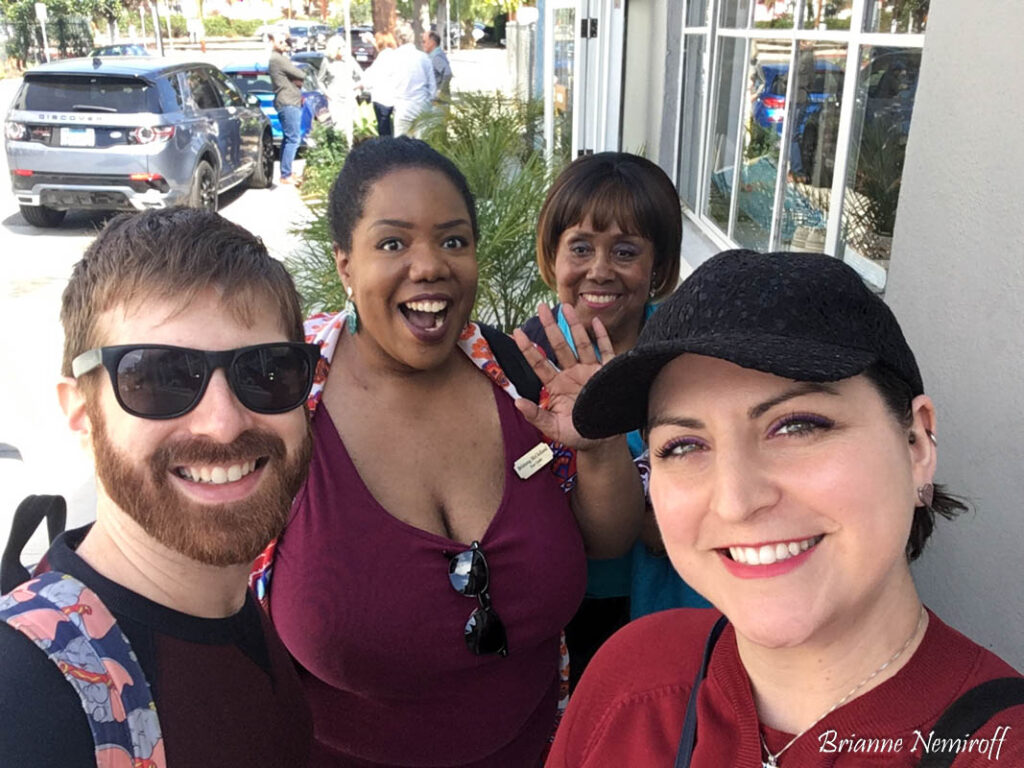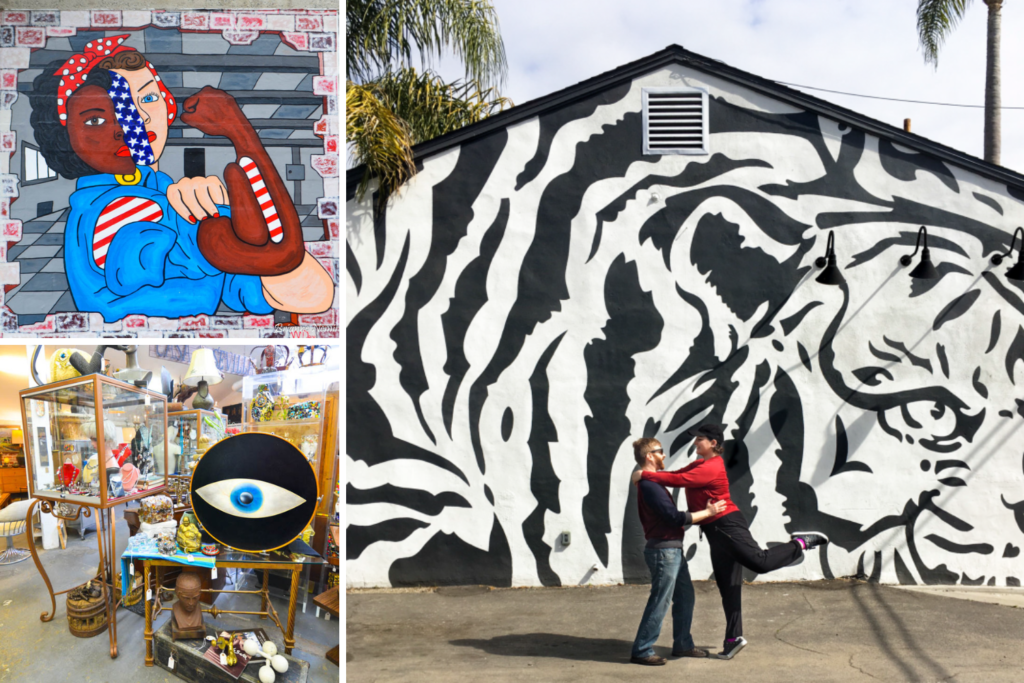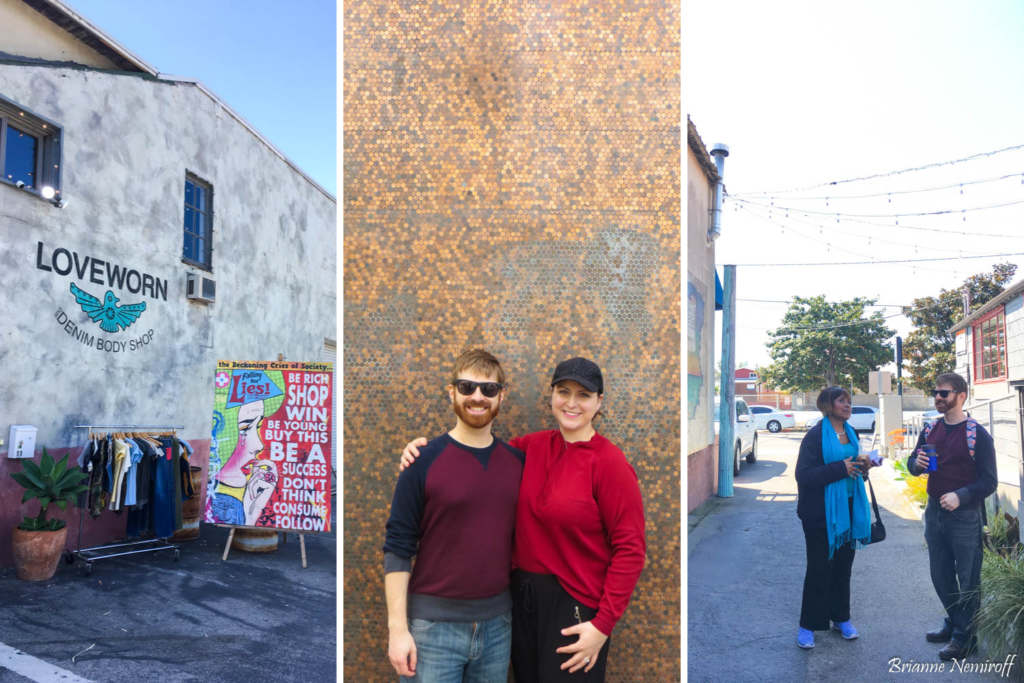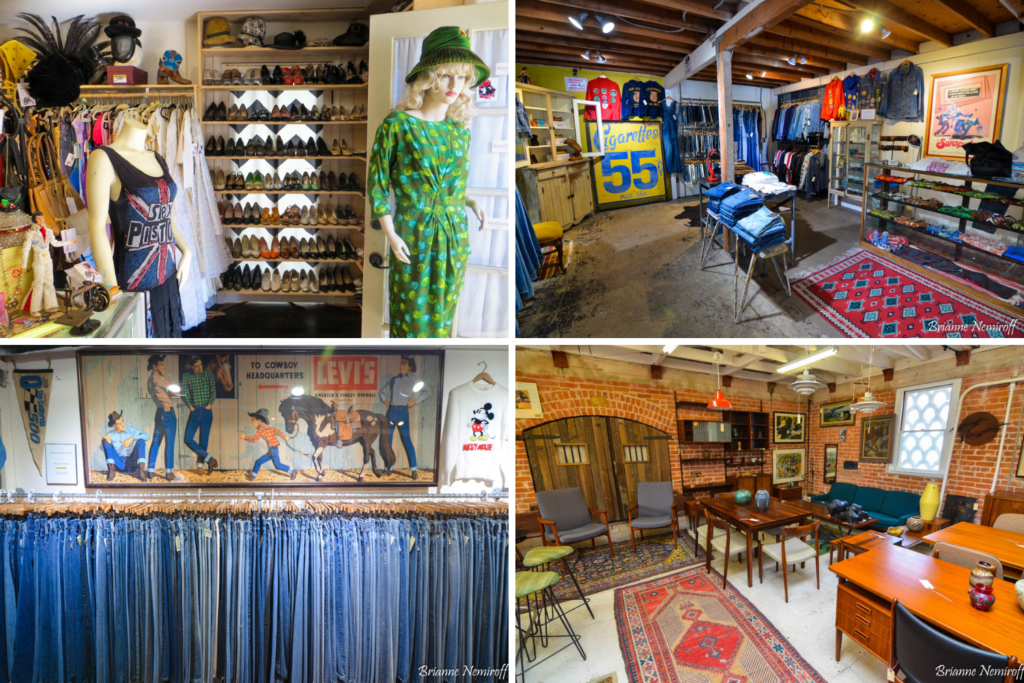 This market does not have a plethora of vegan options but there is one 100% vegan and plant-based restaurant called Fala Bar which has a menu that's as clean as it gets! It's vegan, organic, kosher, nut-free, and soy-free. They never use anything that was pre-frozen or any meat replacements. Don't miss out on their kale and original falafel, or get them both in the Fala Plate!
If you're traveling during a colder month and are looking for something warmer, you can also customize an order at Empty Bowl, just a few feet away from Fala Bar. Make sure to inform your server to prepare your noodles with no fish sauce and to ask for tofu or vegetables instead of meat and seafood.
Fala Bar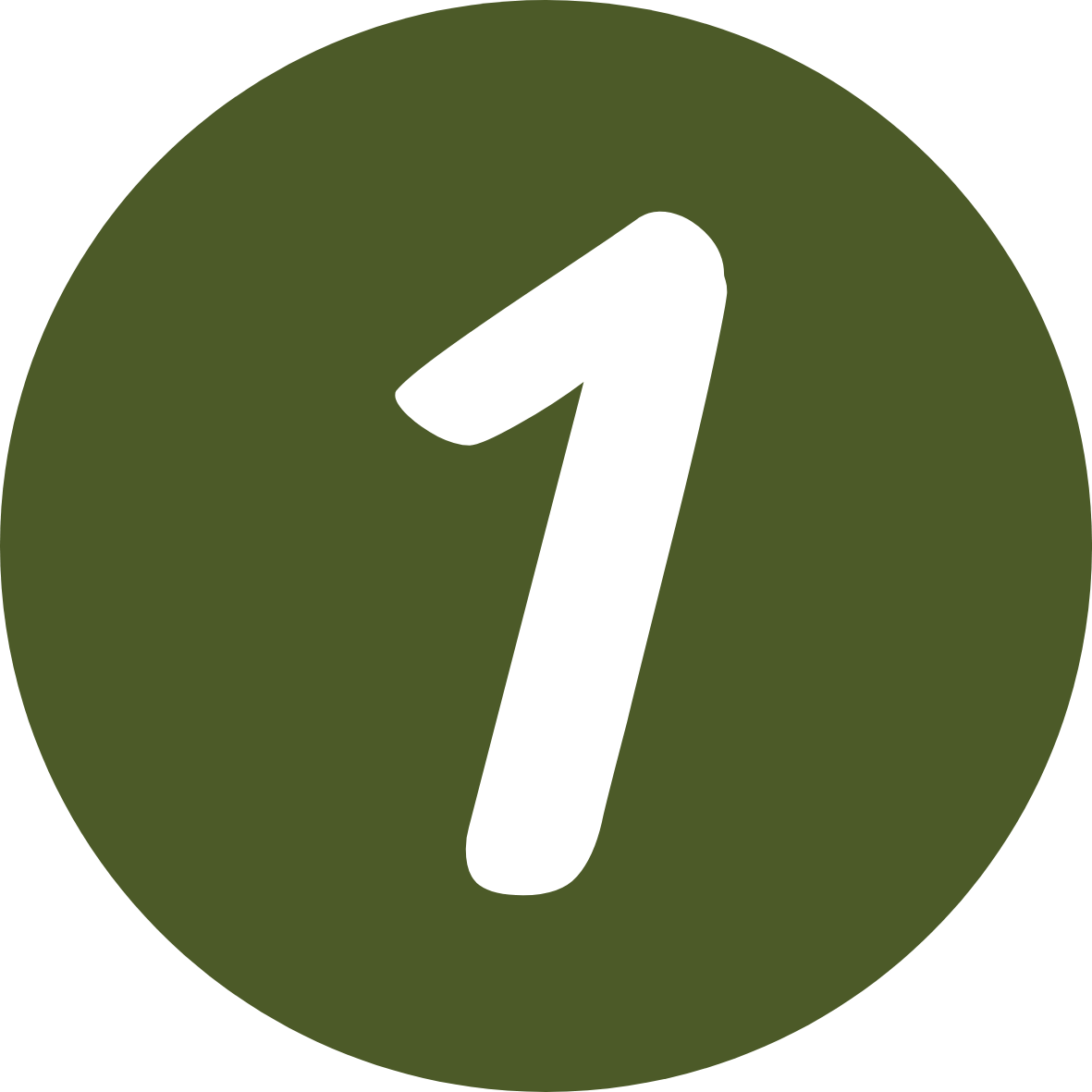 Empty Bowl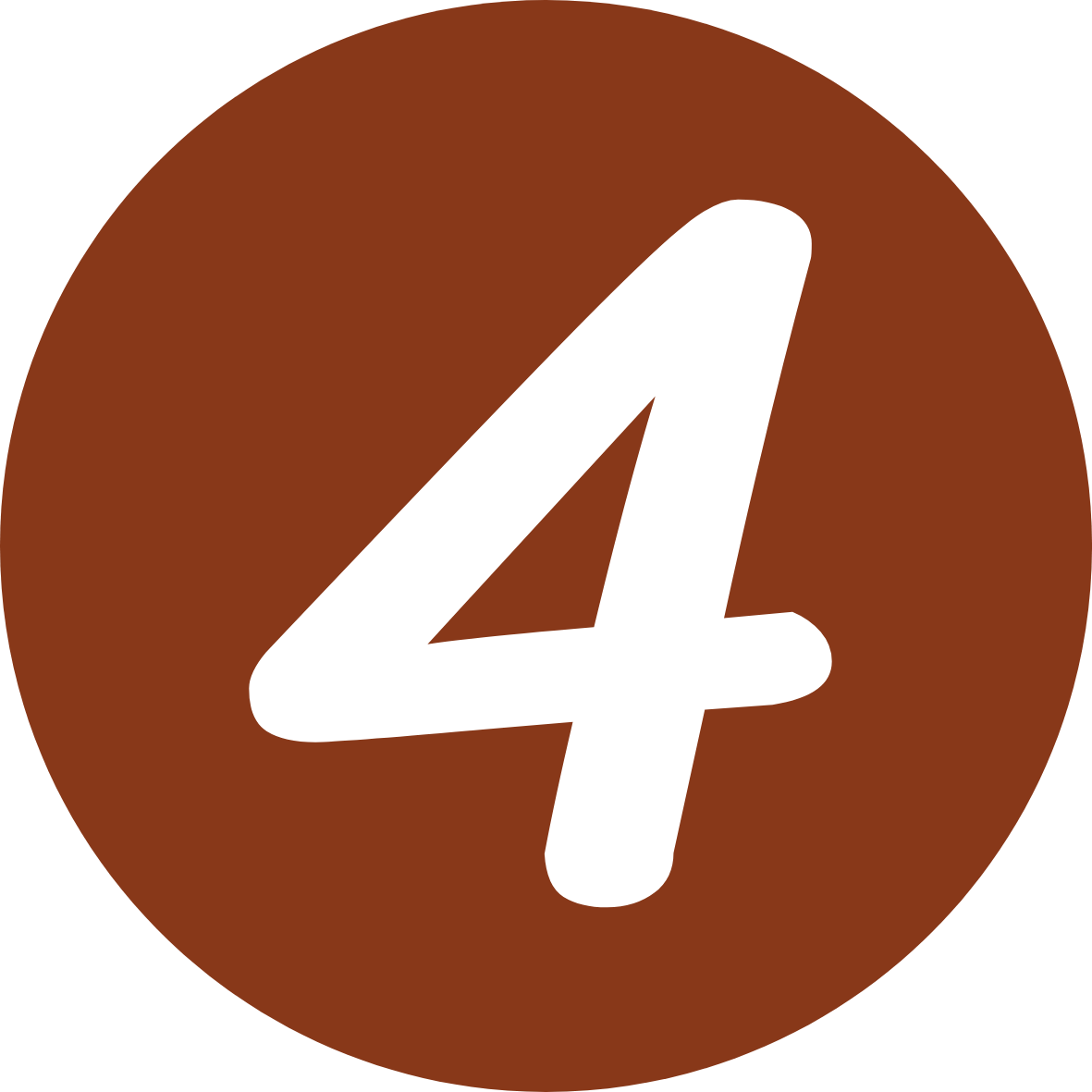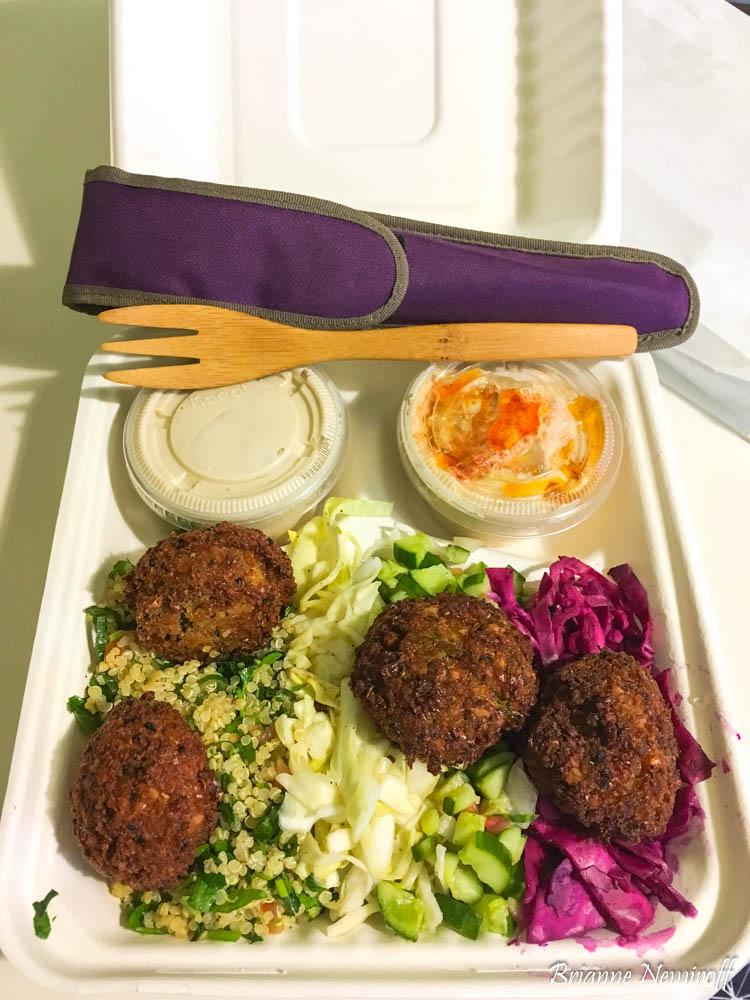 2pm-5pm: Santa Barbara Courthouse and Other Historical Sites
The Santa Barbara Courthouse is a must-see as it's an example of the Spanish-Colonial architecture that became prevalent after the 1925 earthquake. At only four stories high, it is the tallest building in downtown Santa Barbara and has a 360 degree viewing deck accessible by elevator and stairs. Take at least an hour to walk around the courthouse to admire the mural room, the incredible tilework, and the Sunken Garden which has plants from more than 25 countries.
If you'd like to continue your history tour of of the city, you can add on a visit to the Santa Barbara Historical Museum, Old Mission Santa Barbara (built in 1786), or El Presidio de Santa Bárbara State Historic Park. If  you're a connoisseur of the arts, you will want to visit the Santa Barbara Museum of Art, which is home to a Kehinde Wiley portrait.
Another option would be to indulge in the local boutiques along State Street, the main drag of Santa Barbara. State Street is packed with a variety of vendors for clothing, jewelry, art, and books. We highly recommend the Book Den, the oldest used bookstore in California. You can also check out La Arcada, a small shopping destination also built in the 1920s Spanish Colonial Revival architecture style.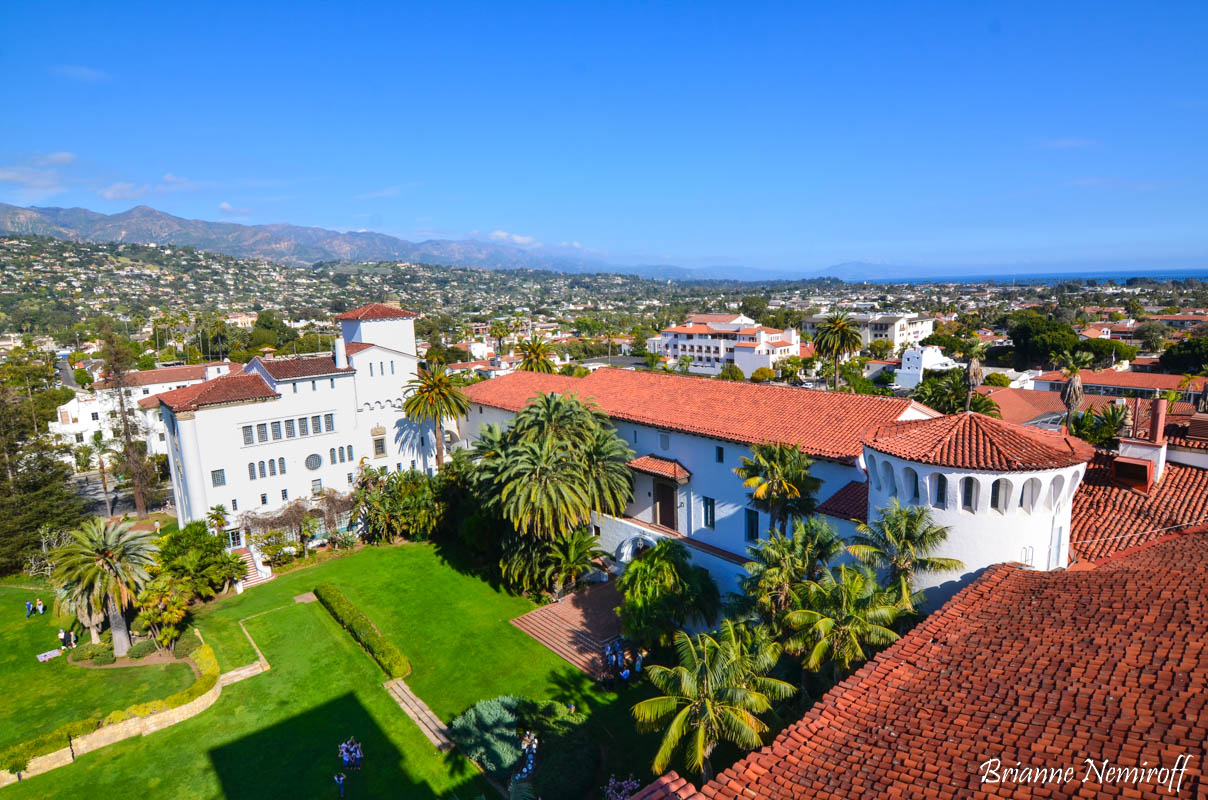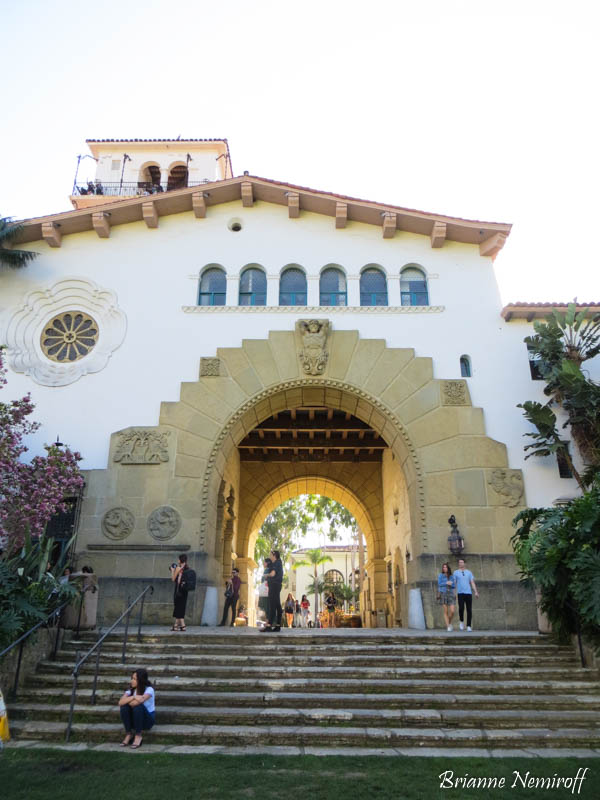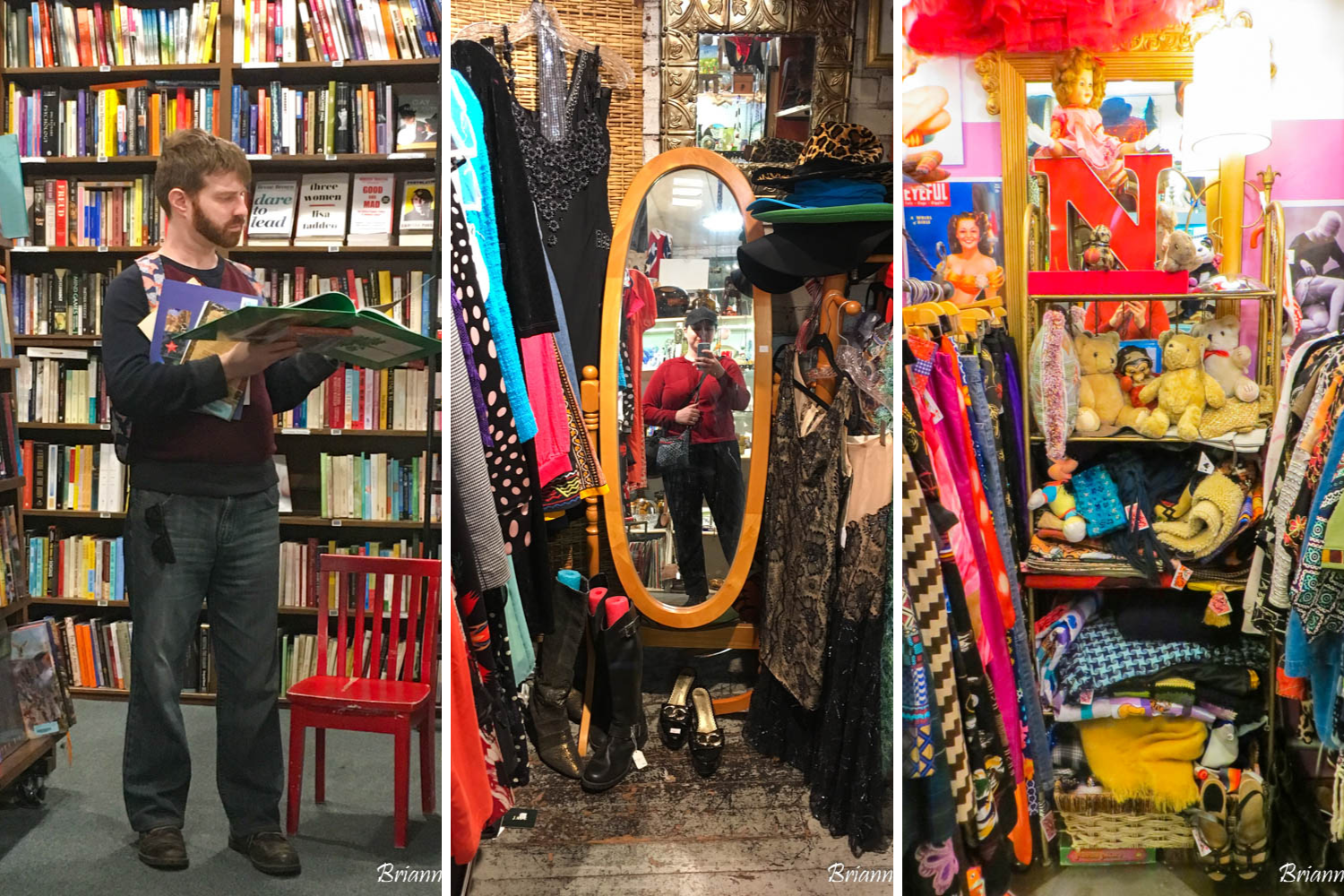 Satellite serves a stellar farm-to-table and farmer-to-glass vegetarian menu in a beautiful open space along State Street. The venue has a space motif without it looking campy, even with a life-sized astronaut standing in the corner and schematics of rockets adorning the walls. We were truly impressed with the innovative flavor combinations and the overall beautiful presentation of their menu. Don't leave without trying their vegan Mac N' Cheese and their Smoked Shrooms. Consider pairing it with locally-produced Whalebird Kombucha or organic wine.
Note: If you are visiting on a Sunday, switch your lunch and dinner plans as Satellite closes at 5pm and Fala Bar closes at 8pm.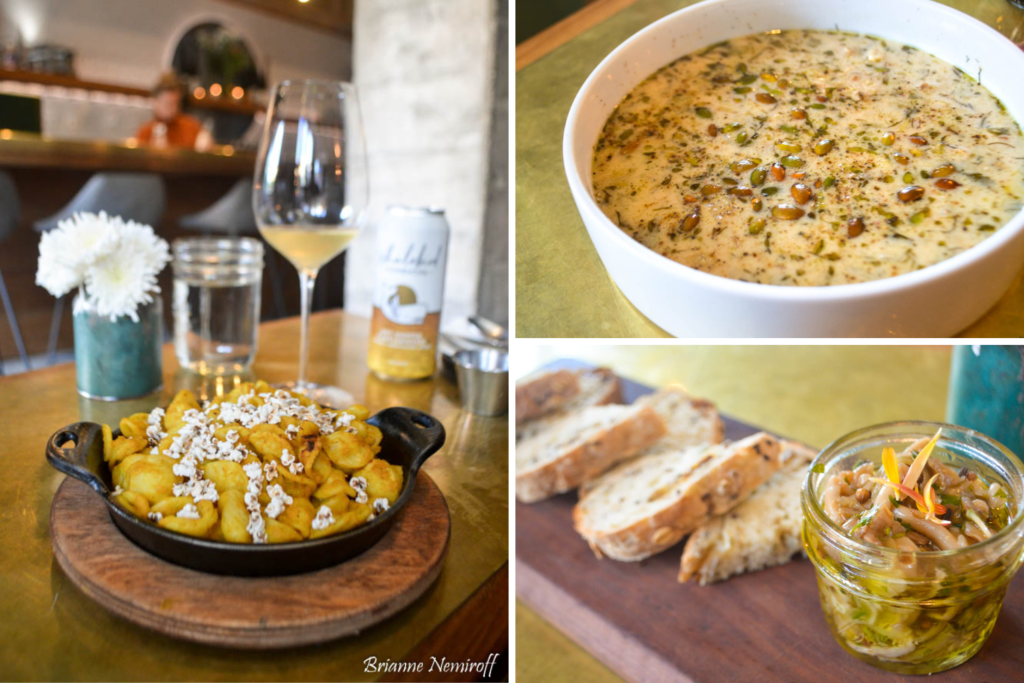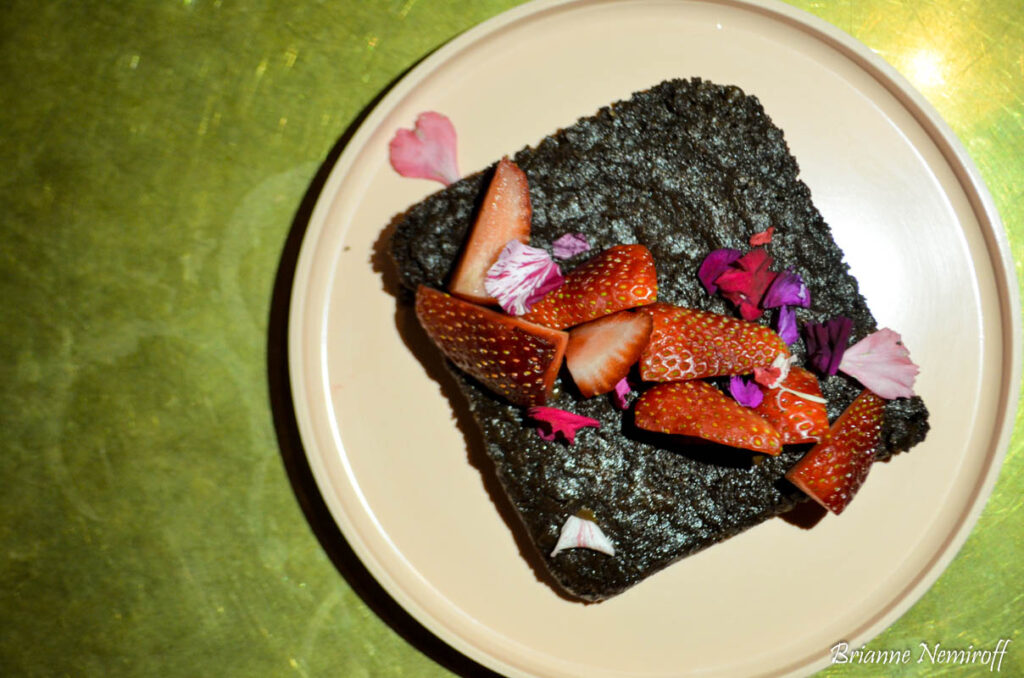 Additions for Early Morning and Late Night Activities
Early risers will want to take advantage of the picturesque beaches. Local favorite spots include 1000 Steps Beach (a beach accessible via a long staircase), Butterfly Beach (great for bike rides), Leadbetter Beach, and Shoreline Park.
Night owls will want to continue the festivities past their dinner at Satellite. Perk up your ears and enjoy an evening of live music at one of the many restaurants along State Street.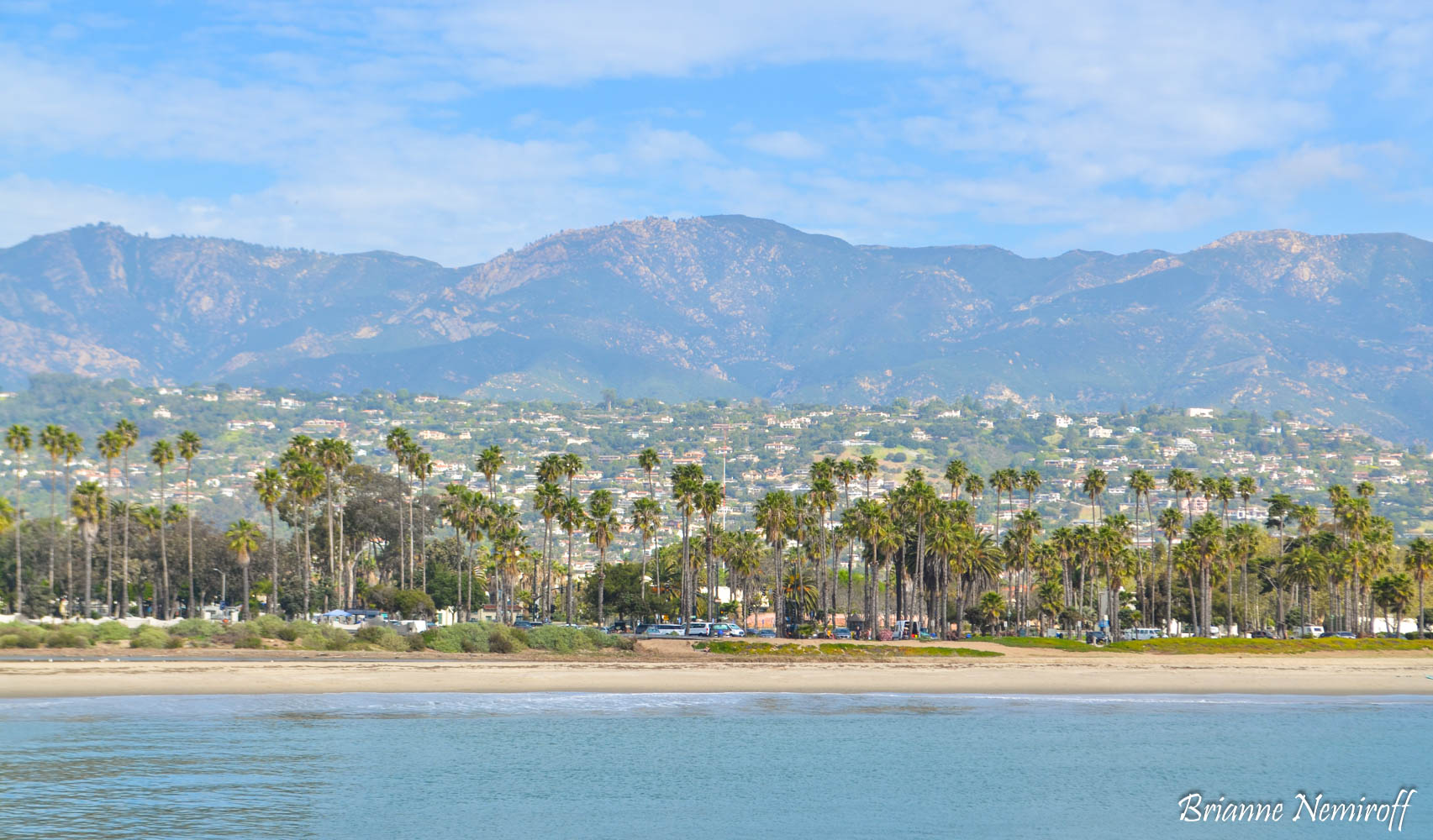 Santa Barbara is an ideal destination to curate the California getaway of everyone's dreams. This city highlights the best of Spanish Colonial architecture, light and easy locally-sourced fare, sandy beaches, and arts and culture galore. Whether you're looking for a weekend of museums and history, or beaches and cuisine, Santa Barbara offers the opportunity to enjoy a four-star luxury getaway without a four-star budget.
To never miss out on any of our vegan-friendly destination guides, sign up for our newsletter via the form on the right.