Vintage clothing stores in Austin are some of the best in the United States. When a city is bursting with creatives, open-minded thinkers, and small businesses, vintage clothing stores are an easy choice to entertain and provide for a young and thriving population.
Austin has vintage stores all over the city, but you'll find a cluster of stores in two specific neighborhoods: North Loop and Bouldin, mainly known for South Congress Avenue and South 1st Street. If you'd like to integrate vintage shopping into your visit to Austin, check out our guide to 72 Hours in Austin.
North Loop
If you love to admire old furniture, clothing, books, and accessories, this 350-foot long section on North Loop Boulevard will keep you occupied and enthralled for hours. Fun, or not-so-fun fact, this is the last area of Austin that is fully occupied by small business owners.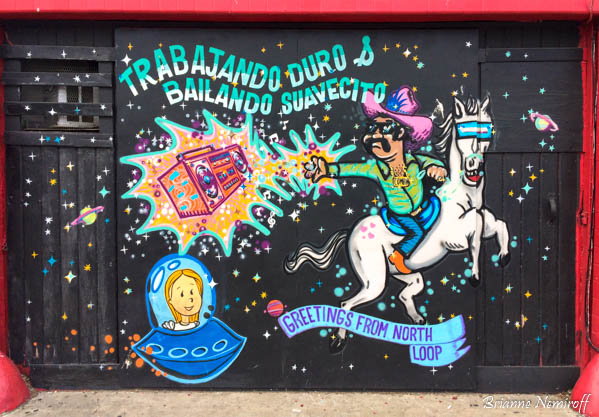 This 3,500 square-foot space holds all of your favorite items from yesteryear. Regular shoppers have purchased toys, clothing, footwear, jewelry, lighting, records, magazines, kitchenware, barware, furniture, and so much more. It's no wonder this store won Best Vintage/Home Furnishings in the Austin Chronicle 15 years in a row.
Fun fact: In the 50s, the building used to be a pharmacy and soda fountain; you can still see some of the shelving and fixtures today displaying the inventory.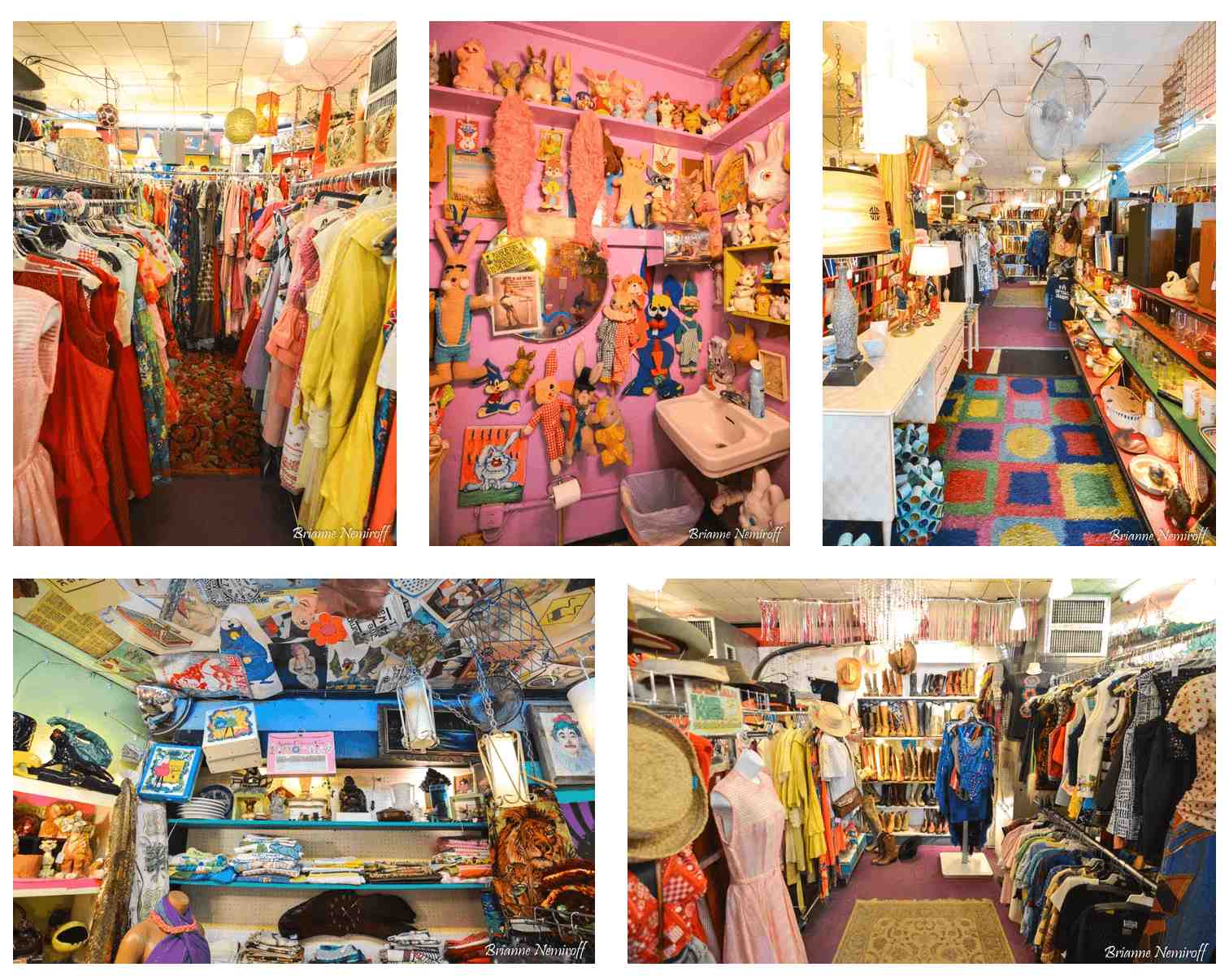 Ermine Vintage
This medium-sized shop displays secondhand inventory spanning from the 30s to the 80s. Here you can find funky T-shirts, shoes, gorgeous dresses, and menswear.
Revival Vintage
Revival Vintage focuses mainly on furniture but also offers a couple hundred pieces of clothing to shop through in the back room. They specialize in items from the 50s to the 90s.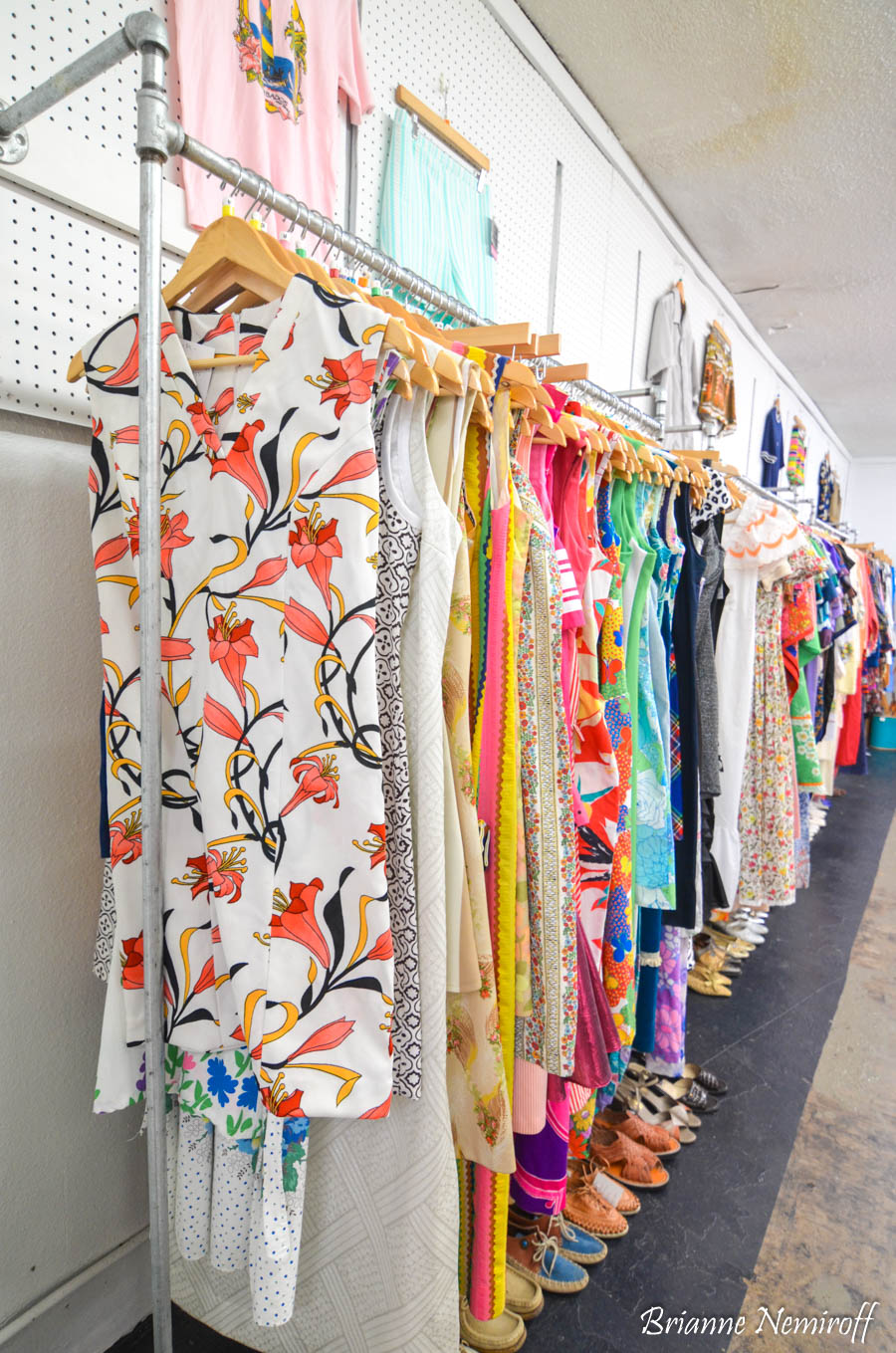 Blue Velvet
If you like the traditional experience of thrifting, this vintage shop is just for you. You can spend a few hours sorting through the packed racks of goodies, and you will surely find a piece, or ten, that will suit your personality. Open since 1994, you can shop both men's and women's clothing that have earned them multiple "best of" titles in Austin, including "Best Vintage Store" for 2019 in the Austin Monthly.
New Bohemia
New Bohemia is a very organized vintage shop that offers up clothing items from a wide range of eras. If you're the kind of shopper who's open-minded to clothing from multiple decades, you can always find something interesting here. Unlike many other thrift stores, this selection is very organized and is sourced thoughtfully.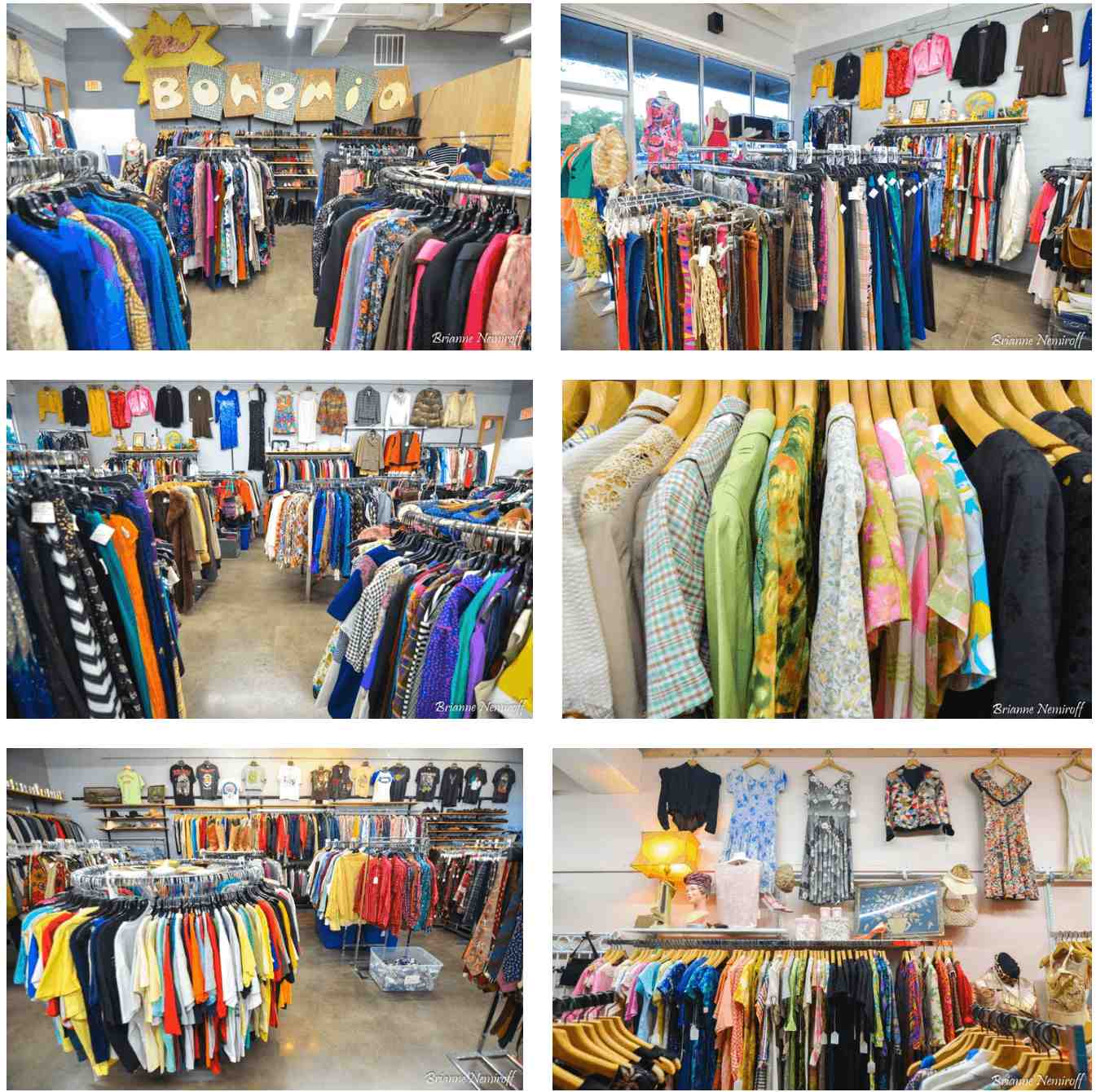 South Congress Avenue
Congress Ave is both a delight for tourists and a local favorite, so avoiding tourist traps might be difficult. While they have some of the higher trafficked vintage stores in Austin, you can still find a few wonderful vintage shops strewn about a street of murals, cafes, and food trucks. Enjoy!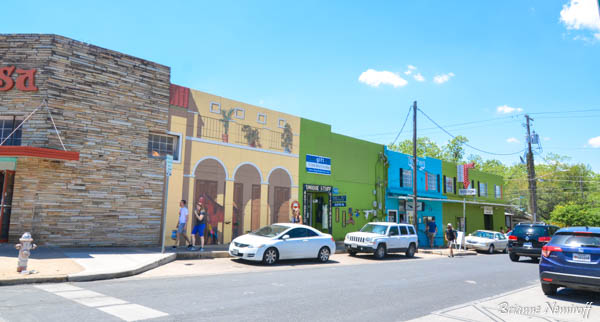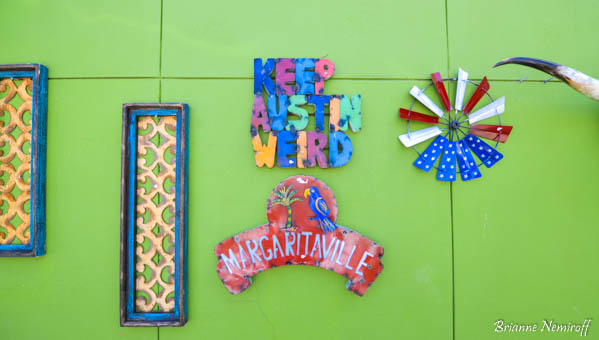 Lucy in Disguise with Diamonds
You might recognize this storefront from many photos of South Congress Avenue or of Austin in general. Beyond the colorful and large storefront is a quirky interior of costumes, wigs, shoes, and vintage clothing. It is packed from floor to ceiling and can keep you occupied for hours.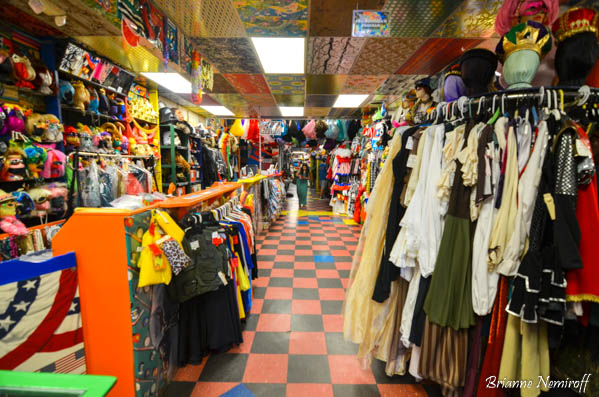 Prototype Vintage Design
Prototype Vintage Design sells items mainly from the 70s to the 90s. Beyond wearable dresses and separates, you can find funky T-shirts, accessories, menswear, and footwear.
While Feathers may not be the kind of place to dig for a new treasure, this shop is a favorite among fashionistas both local and abroad for its beautiful curation of vintage clothing, artisan jewelry, and home decor. Open since 2005, if you're more of a boutique shopper than thrifter, you will find comfort in a curated boutique like Feathers.
South 1st Street
South 1st Street is just a couple minutes away on foot from South Congress Avenue, but far enough to take you away from the foot traffic. Enjoy the calm on this funky street of small businesses, vintage shops, and food trucks.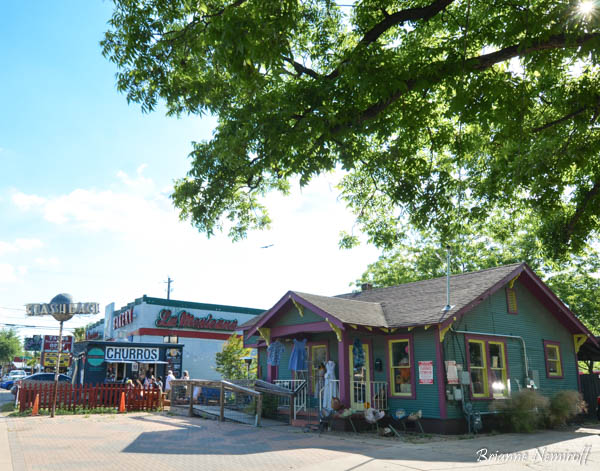 No doubt, Bloomers and Frocks is the most size-inclusive vintage shop in the city, having items for both petite women and plus-sized women among the rest of their stellar inventory. They specialize in dresses older than the 60s so no need to worry about sorting through awful shoulder pads here. Everything is perfectly maintained and organized so you can search for your new beautiful handbag, hat, or dress without sifting through the thrift shop musk.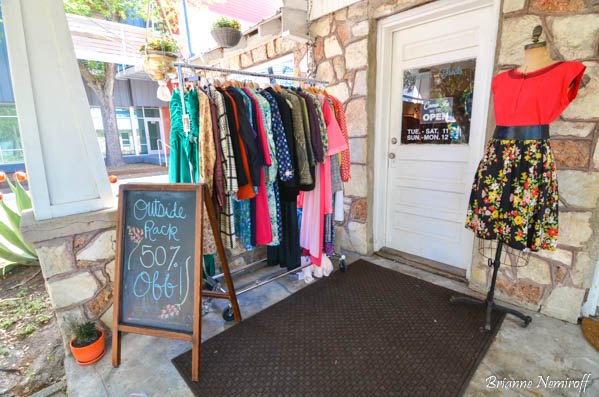 Flashback
What we love about Flashback, a local favorite since 1982, is that its venue is a single family home that utilizes the original layout; you walk from room to room to search through new categories of goods, almost like an estate sale. Come here to find retro housewares and vintage outfits from the 70s to the 90s for both men and women.
Passport Vintage comes highly recommended by American magazines including Refinery29, Glamour, W Magazine, and more. If you're a fan of vintage denim and tees from the 80s and 90s, this is your ideal shopping destination.
Other vintage shops to visit in Austin:
Laced with Romance Vintage (East Austin)
Mutual Feelings (East Austin)
Charm School Vintage (East Austin)
Monkies Vintage & Thrift (The Drag)
Stax Austin (The Drag)
Ragstock Dobie Center (The Drag)
Stardust Vintage (South Lamar)
For more information about shopping small and vintage clothing stores in Austin, Texas, visit their tourism website here. To never miss a new article, sign up for our newsletter via the form on the right.