Providence, Rhode Island, is one of New England's best destinations with countless things to do for history buffs, art lovers, foodies, outdoor enthusiasts, and vintage shoppers. While Providence seems to fly under the radar as a travel destination, we love that it's a mélange of so many different interests, as well as an ideal stop for those interested in slow travel and sustainable travel.
In Providence, you will surely enjoy a dynamic trip that will please all of your senses ⁠— from the flora and architecture that amaze your eyes, to the coffee milk and vegan donuts that please your palate. Enjoy this long list of things to do in Providence and we hope it inspires a relaxing, inspiring, and life-changing trip.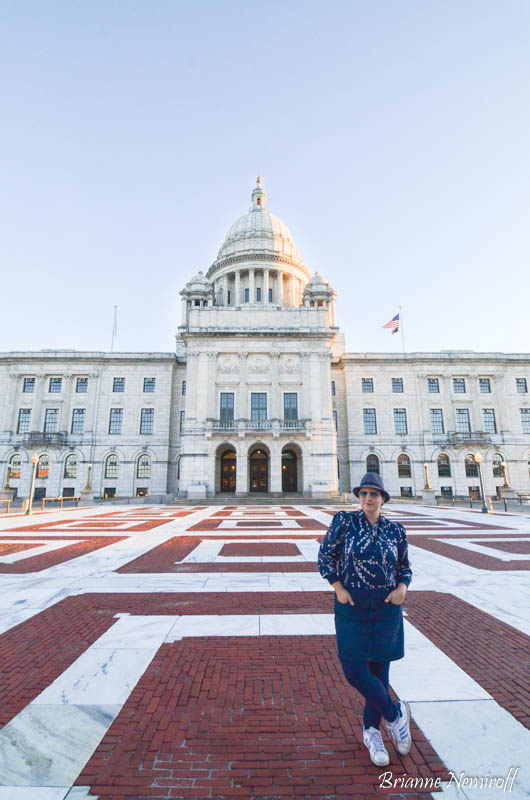 Historical Sites and Museums
Book lovers will not want to miss the

Providence Athenaeum

. With a double-height main library space and windows, this library built in 1838 has attracted the attention of some of America's most beloved writers, including Edgar Allan Poe in 1848.

Wander for hours around the absolutely stunning fine art museum,

RISD Museum

, to admire textiles, paintings, sculptures, and other works of art mainly from Europe, Ancient Greece, Asia, and the U.S. Enjoy works from Ancient Greece, paintings by Monet, and even modern sculpture.

Walk between the Grecian pillars into the nation's oldest indoor shopping mall,

The Arcade Providence

, which dates back to 1828. Now it's a mall with a handful of restaurants and shops and micro-loft apartments on the upper two floors! 

Catch a touring Broadway show at the

Providence Performing Arts Center

, a mainstay in the local fine arts community since 1928.

See an independent film at

The Avon Cinema

, an art deco movie theatre erected in 1938, on Thayer Street near Brown University.

Visit the home of one of the original signers of The Declaration of Independence, Stephen Hopkins. Here at

The

Stephen Hopkins House

, you can see a house full of antiques, rooms of those enslaved, and the bedchamber where George Washington once slept.

Admire the beautiful brick buildings and towering trees at ivy league school

Brown University

, one of America's first universities, open since the late 1700s.

While admiring the campus of Brown University, pay a visit to the

Haffenreffer Museum of Anthropology

where you can see over 60,000 Native American objects from Haffenreffer's family collection, as well as 150,000 ethnographic and archaeological objects from all around the world.

Dating back to 1638, the

First Baptist Church in America

is a local landmark and is the oldest congregation in the United States.

Learn about astronomy and admire antique instruments at the

Ladd Observatory

. While it's not open daily, they often hold public events so locals can take a look at the stars through their professional telescopes and walk around their observation deck.

Not far from the Rhode Island State House, the

Roger Williams National Memorial

is a memorial park where you can learn about Roger Williams, as well as appreciate three small gardens ⁠— a Colonial Herb Garden, Pollinator Garden, and Native American Garden.

Fans of visiting state capitol buildings will surely want to visit the

Rhode Island State House

, if not only for its impressive red and white rectangle design on the grounds around the domed building, but also because it's the

fourth-largest self-supporting dome in the world

.

In the middle of Roger Williams Park, you can find Rhode Island's only natural history museum and only public planetarium, the

Museum of Natural History and Planetarium

, which has been open to the public for over a century. Here you can learn about Oceania, Apollo 11, local wildlife in Providence, seismic activity, and more!

If you're short on time, or prefer a history-packed itinerary, visit

Benefit Street's Mile of History

⁠— a concentration of original Colonial homes, restored houses, churches, and museums, including The Stephen Hopkins House, John Brown House Museum, First Unitarian Church of Providence, the Superior Court, The Providence Athenaeum, and more.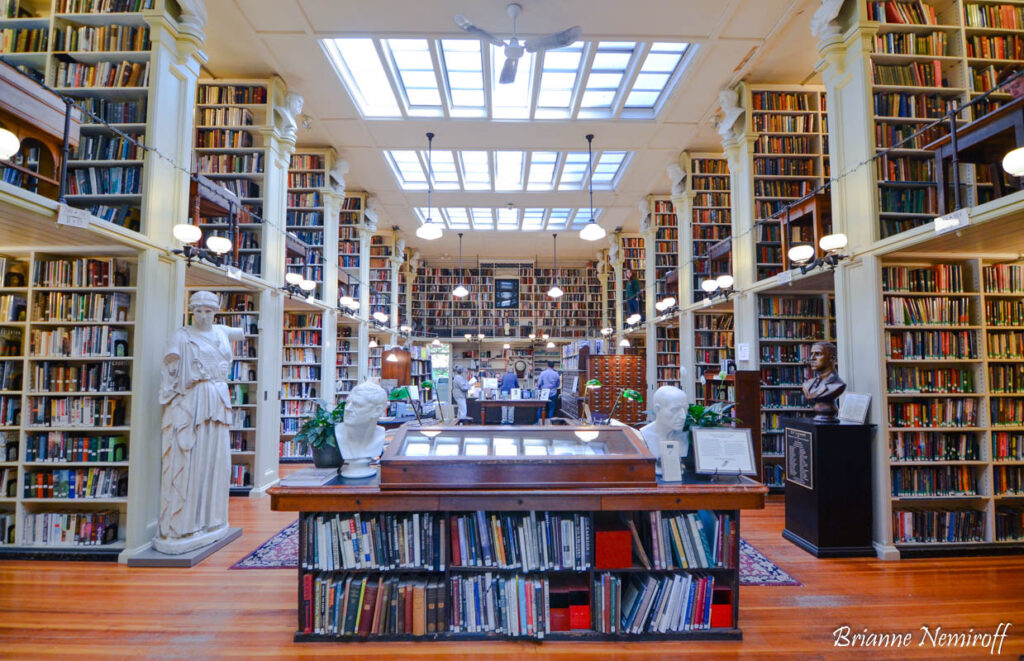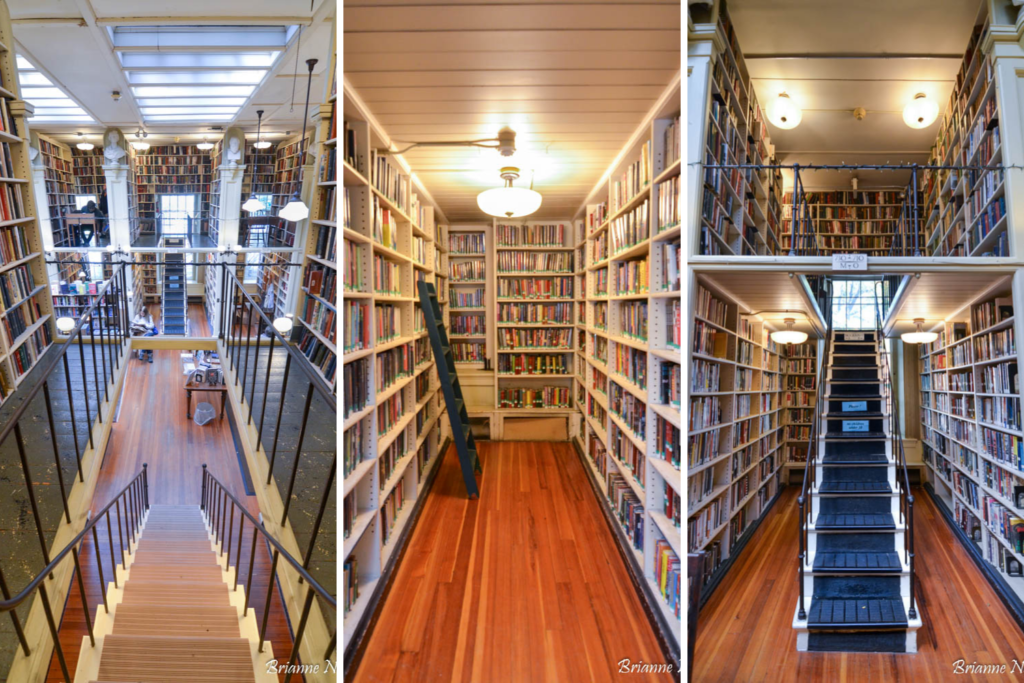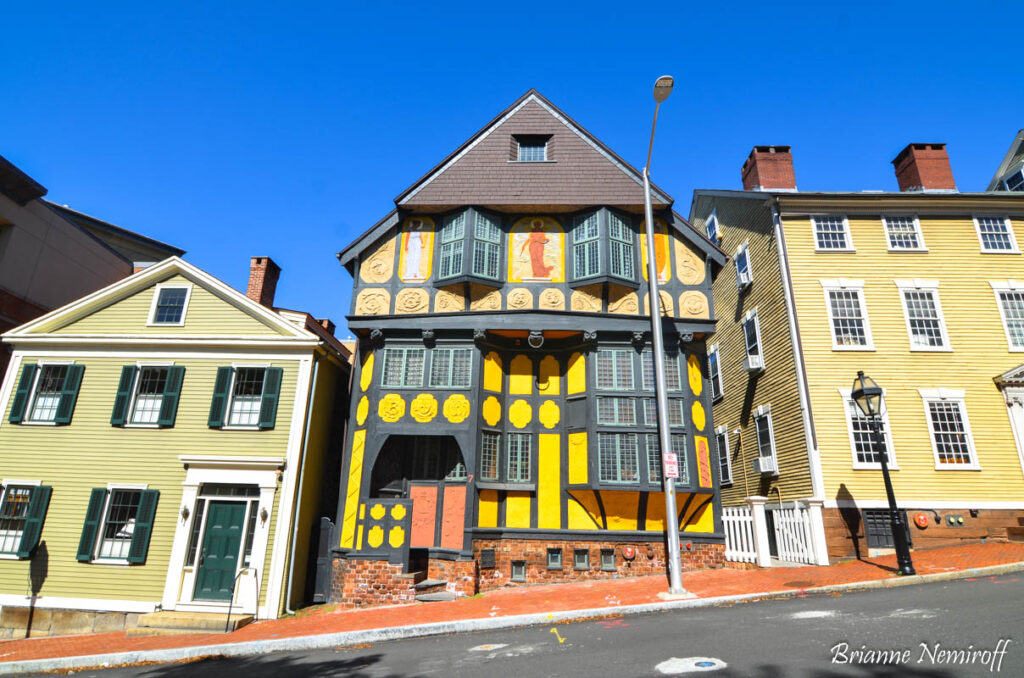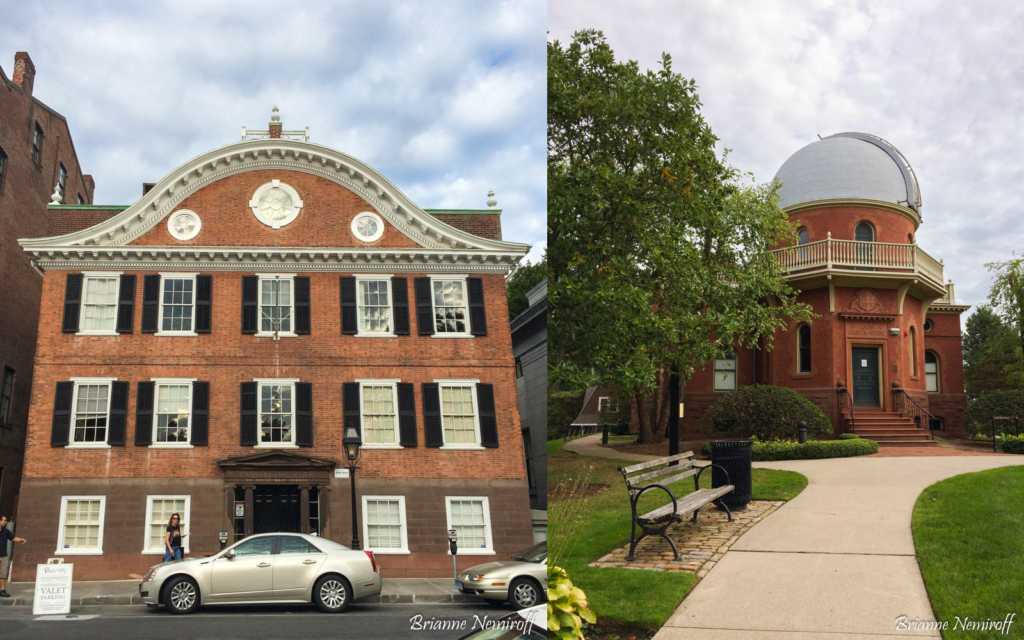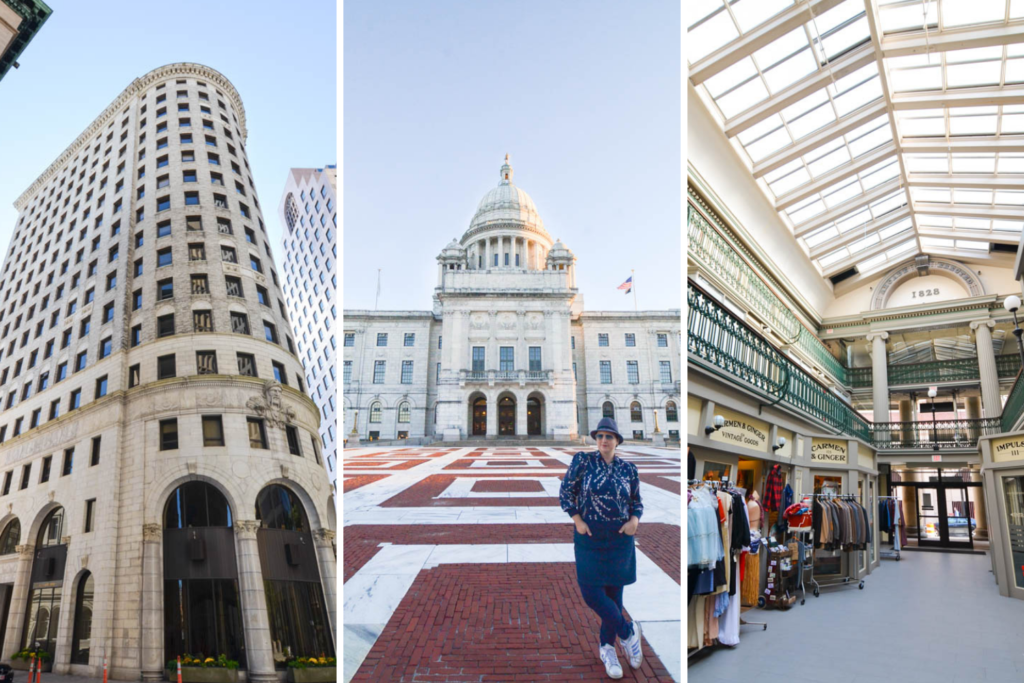 Outdoor Activities and Best Places to See Fall Foliage in Providence, Rhode Island
Roger Williams Park

: A quick 15-minute drive from College Hill,

Roger Williams Park

contains 435 acres with 10 lakes, a Japanese garden, botanical garden, zoo, a natural history museum, eight miles of roads, and carousel village, all of which are surrounded by miles of fall foliage in peak autumn.

College Hill

: For a more urban stroll, the hills around Brown University and the Rhode Island School of Design offer beautiful views just walking around the neighborhood. Benefit Street and Main Street are great places to start to admire Colonial architecture.

Prospect Terrace

: Want to see the city from above? Locals and tourists love to visit Prospect Terrace, a park up a steep hill in the College Hill neighborhood. It's also a great place to eat outside if you're looking for a place to picnic.

Waterplace Park

: Across the river is a beautiful mix of city and nature, where walkers can admire beautiful architecture, river views, and fall foliage in a four-acre park.

Goddard Memorial State Park

: While this park is 20 miles south of Providence, many locals love to visit during the fall as they can admire more than 60 species of trees in this 472-acre park.

Blithewold Mansion, Gardens, & Arboretum

: Across the bay from Goddard Memorial State Park, is a much more posh option to explore fall foliage. Here you can see 33 acres of manicured gardens and be in the presence of trees planted as far back as the 1870s.

Waterfire

: This award-winning sculpture by Barnaby Evans is a series of nearly 100 bonfires that are lit just above the surface of the water of the three rivers that go through Downtown Providence. You can see this installation between May and November, most often on weekends twice a month.

Water Street

: For beautiful views of downtown, consider taking a short walk along Water Street from Plant City all the way up to Memorial Park.

India Point Park:

Walk along the edge of the Fox Point neighborhood to see views of the Providence Harbor, Providence River, and the Washington Bridge.

Memorial Park

: In between your visits to the museums and historical sites in the area, take a breather in Memorial Park, a spacious park between Main Street and Water Street.

Neutaconkanut Hill Conservancy

: Not far from Downtown Providence, nature lovers can get away to explore the Neutaconkanut Hill Conservancy, an 88-acre park with trees, fields, wildflowers, glacial boulders, fall foliage, views of the city, and many small woodland creatures including deer, fox, and wild turkey.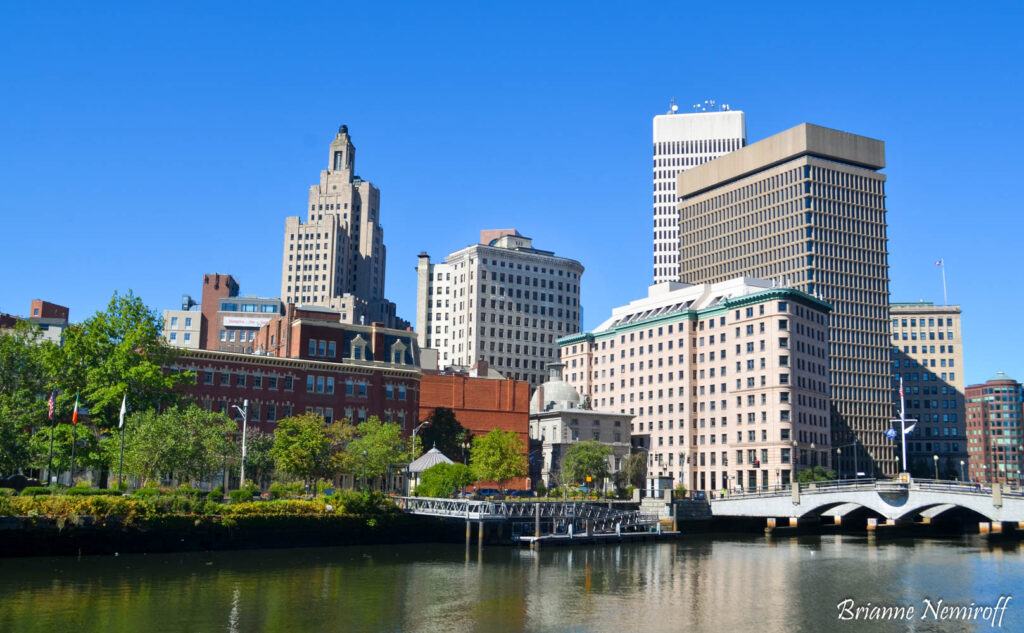 Small Shopping Destinations
Hope Street:

While it only takes five minutes to walk from one end to the other of this calm commercial shopping street, you can shop for antiques at Lazy Dog Antiquities, secondhand clothing at Act II, olive oils at Olive del Mondo, everything from reusable goods to home décor at

Kreatelier

, local handmade goods at

Rhody Craft

, and non-toxic beauty products at

Evolve Apothecary and Spa

.

Fox Point

: This beautiful section of town that straddles the Seekonk River and Providence River is a stellar secondhand shopping destination. Shop for used clothing, furniture, home goods, records, and so much more at Nostalgia Antiques and Collectibles Store, Benefit Street Antiques, Red Bridge Antiques, NAVA, Round Again Records, and Togs on Brook.

Downtown Providence

: Among all of the tallest buildings in the city, you can find quirky handmade goods at Craftland, what they called "weird wares" at Lovecraft Arts and Sciences in The Arcade Providence, used books at Cellar Stories Book Store, new books at Symposium Books, and a selection of vintage clothing from throughout the years supplied by multiple vendors at The Vault Collective.

Federal Hill

: See where your nose takes you in Providence's own Little Italy. In this neighborhood, you can find many Italian restaurants and shops including grocery stores, cupcake bakeries, cafes, and fine Italian restaurants.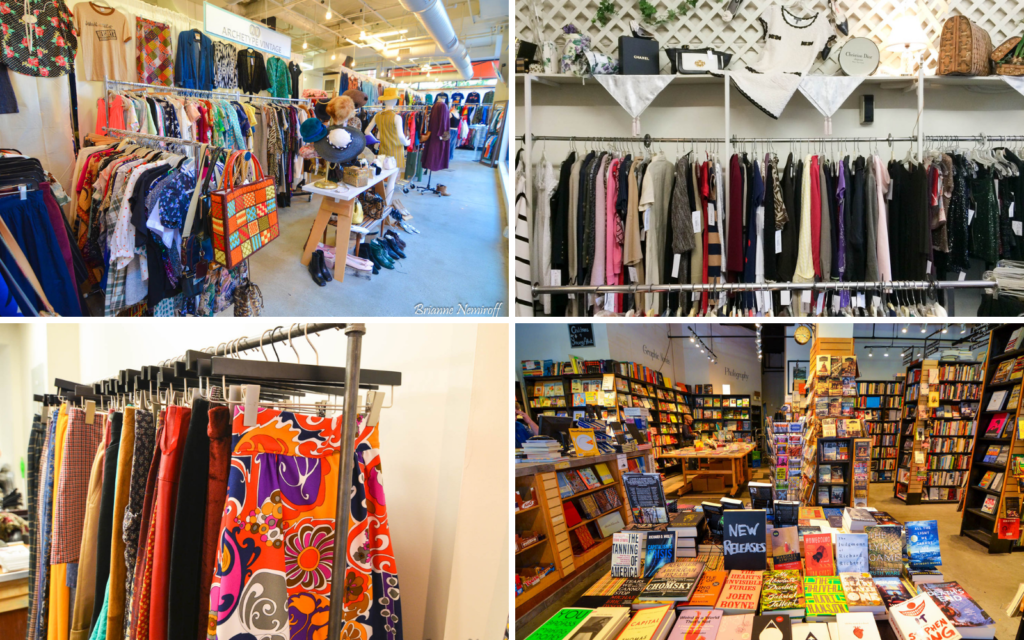 Vintage Shopping in Providence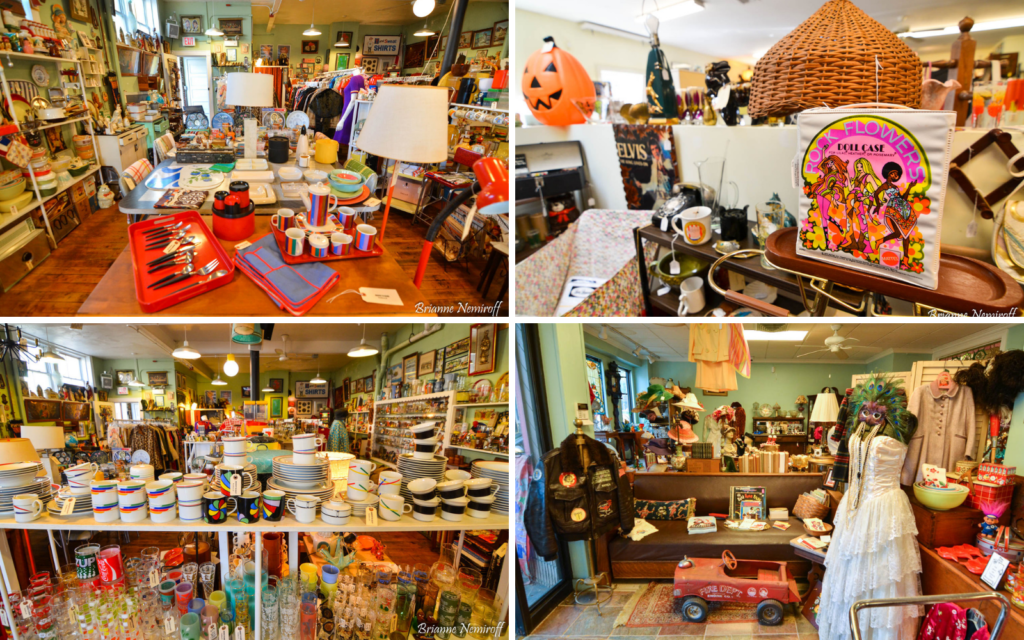 Vegan Restaurants and Dessert in Providence
For a full vegan restaurant guide to Providence, head to our article: The Best Vegan Restaurants in Providence, Rhode Island.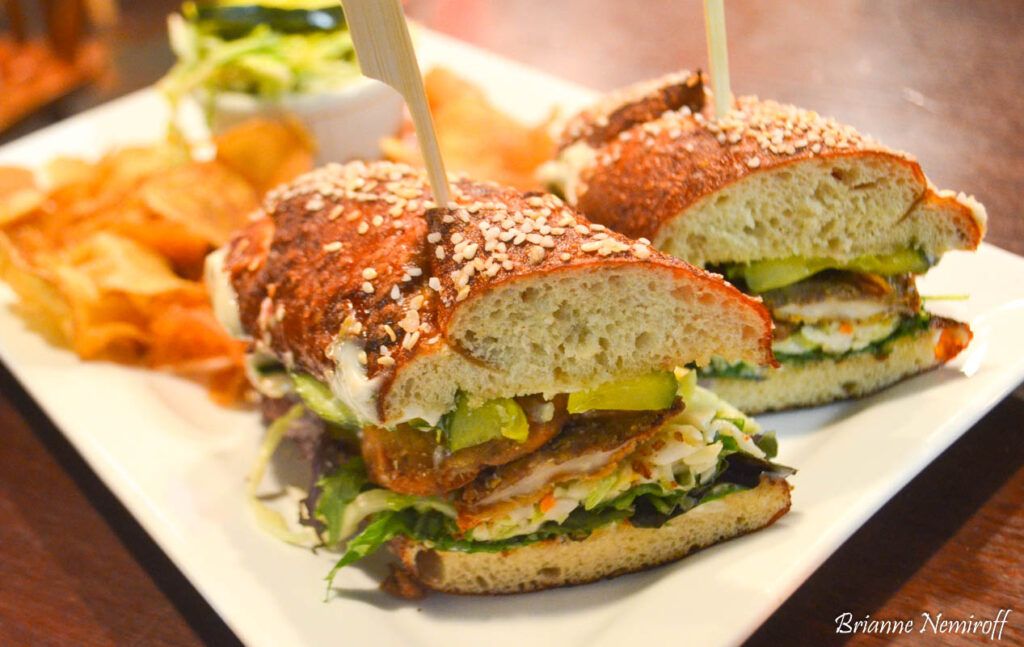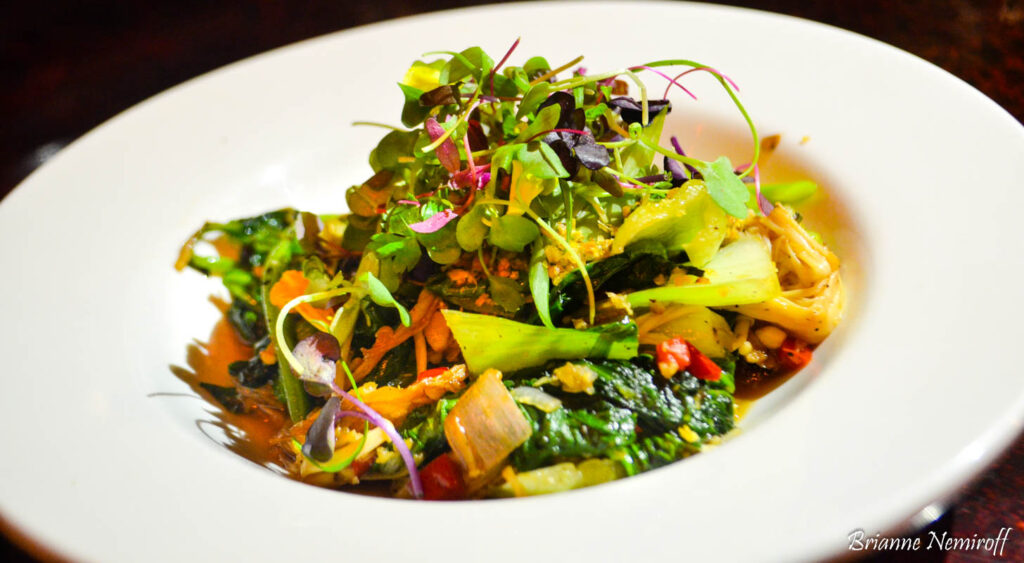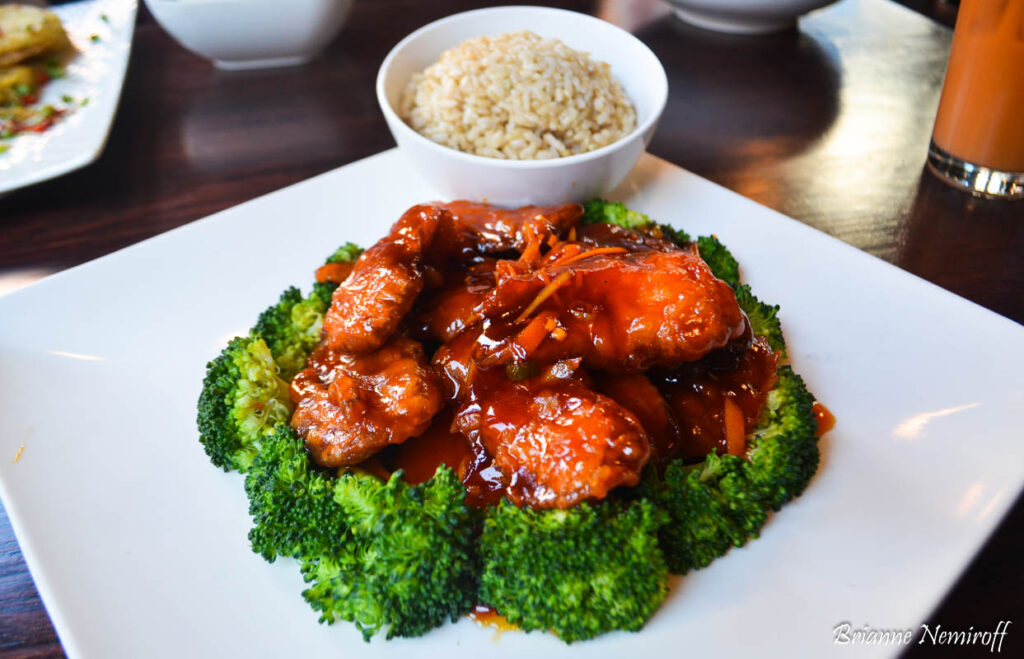 Coffee Shops, Tea Shops, and Juice Bars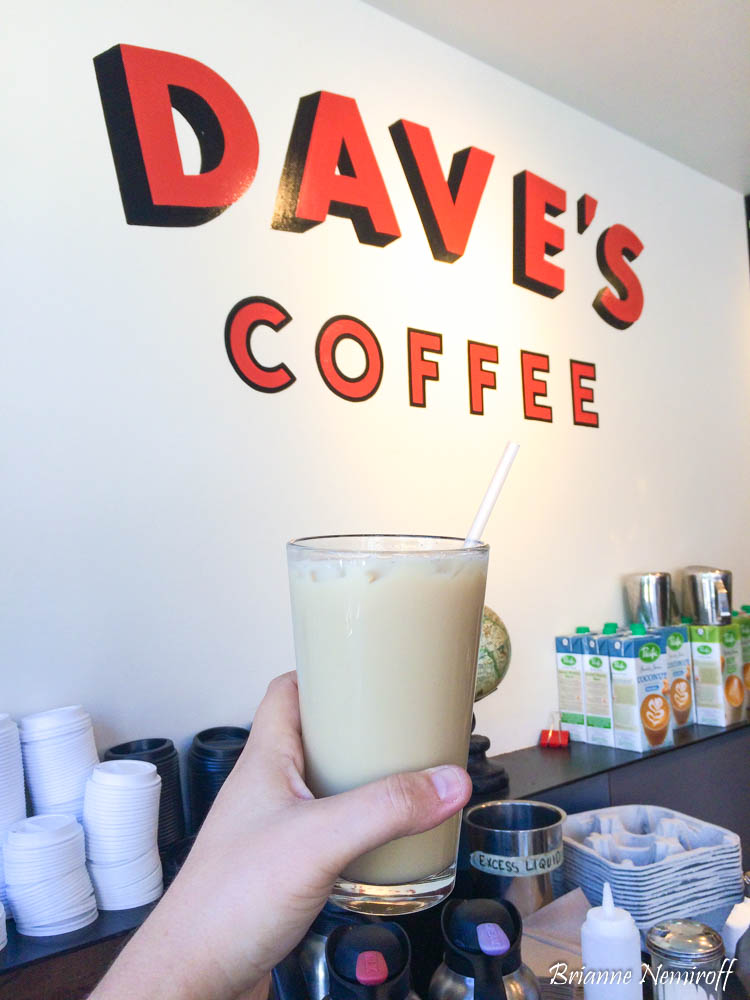 The list of things to do in Providence are surely never-ending, but we hope this list of recommendations inspires a visit for whenever you feel safe. We hope you love Providence as much as we do.
Safe travels!
To never miss one of our destination or restaurant guides, sign up for our newsletter.