Houston, Texas, is a diverse metropolis with burgeoning art districts, an eclectic food scene, and a surprisingly affordable cost of living. If you're planning to move here, you may never run out of things to do. If you're planning on spending 48 hours in Houston, you have to think small in order to accommodate the big.
Now what exactly does that mean? Houston is ready to entertain in every department, and each activity can keep you busy for hours. There are 19 museums within walking distance all within the Museum District; multiple music and theater venues; parks covered in graffiti, local art, and even a giant man-made waterfall; and dozens of parks for hiking and exploring.
Houston speaks 145 languages, only second to New York and Los Angeles, and has a surprisingly young and educated population with over 20% under 20 years old, and 30% of those over 25 years-old have a Bachelor's Degree.
Paychecks stretch farther here with a low cost of living which means that dining out, theater tickets, and your overall itinerary should cost less than the average big city vacation in the U.S. The only thing that's in your way will be the horrible traffic, as almost nothing is close by to each other, and Texans are considered some of the worst drivers in the country. To make due with your traffic delays, we encourage you to be aware on the road (as usual), leave early when possible, and leave time for delays. Don't cram your itinerary and take it slow. You can still see plenty in 48 hours in Houston.
A Vegan Guide to 48 Hours in Houston, Texas
DAY 1
Breakfast: Hungry's 9am-10am
Hungry's has been offering healthy, seasonal options to the Houston area for over 40 years. It's no surprise that they've kept up with the demands of the plant-based community and now offer a separate vegan menu for plant-based diners in Houston. Everything is made fresh-to-order and can be enjoyed in their dining room or out on the patio for brunch, lunch, or dinner.
Space Center Houston is a nonprofit space museum that attracts nearly 1 million visitors a year. We recommend getting there early, booking your tours in advance, and leaving plenty of time to see the exhibits to maneuver around the many field trips.
On the tour, you can see astronauts training and the original Mission Control, be driven around the grounds, and even touch a moon rock. You'll see original uniforms, photographs, models, and a full-scale replica of an original shuttle carrier. Even if you're not a huge fan of space travel, this is a wonderful educational facility that we highly recommend to visitors of all ages.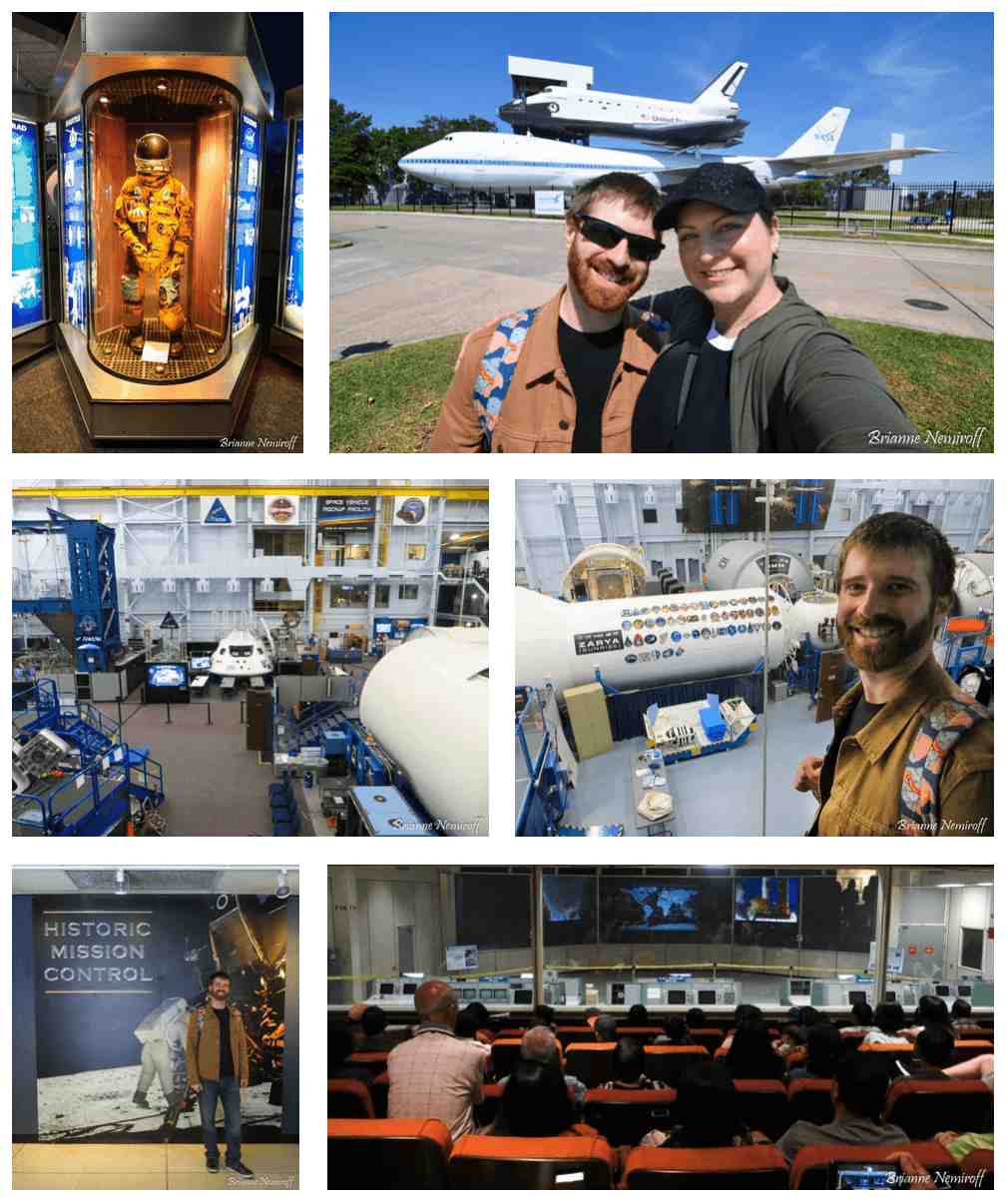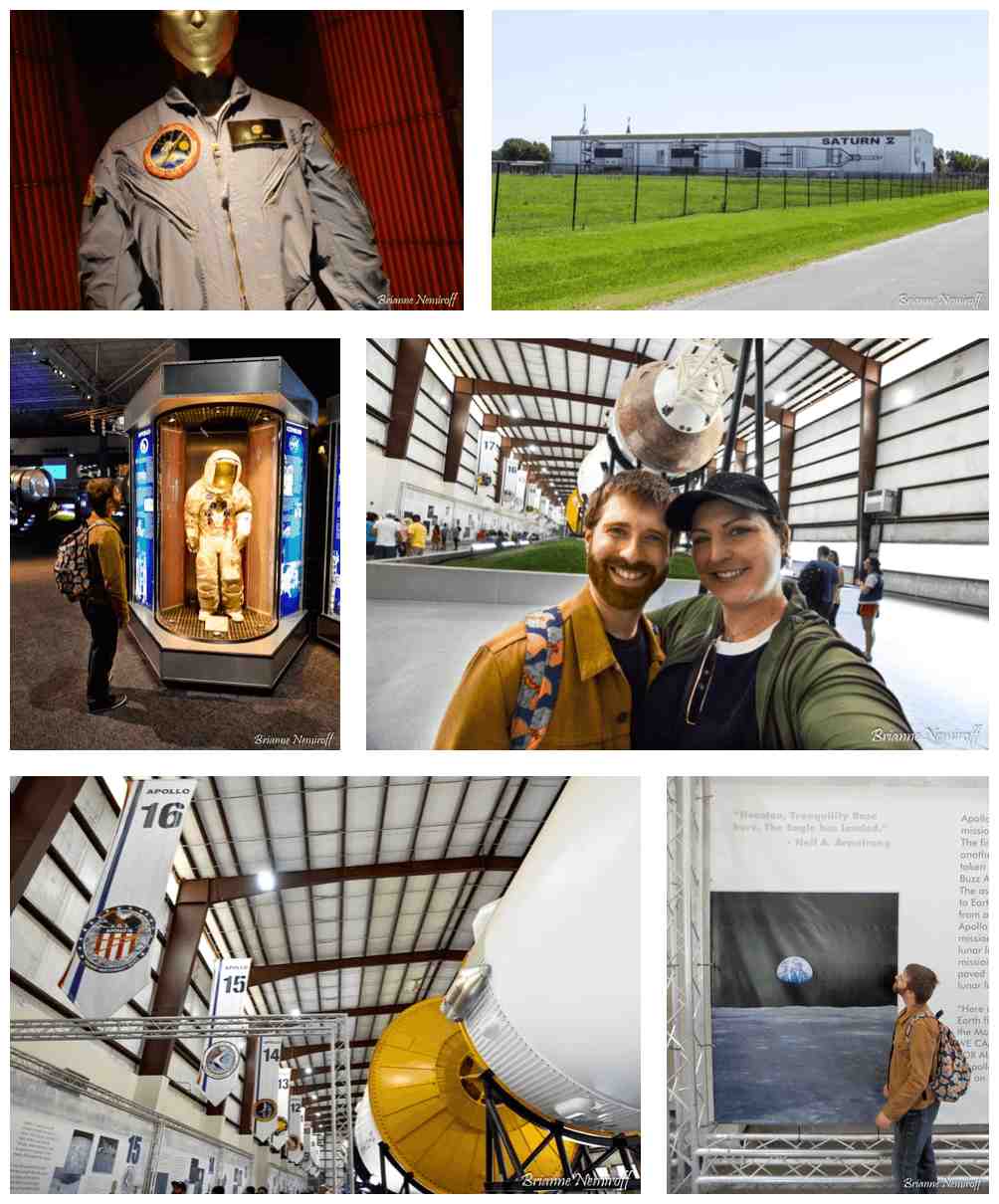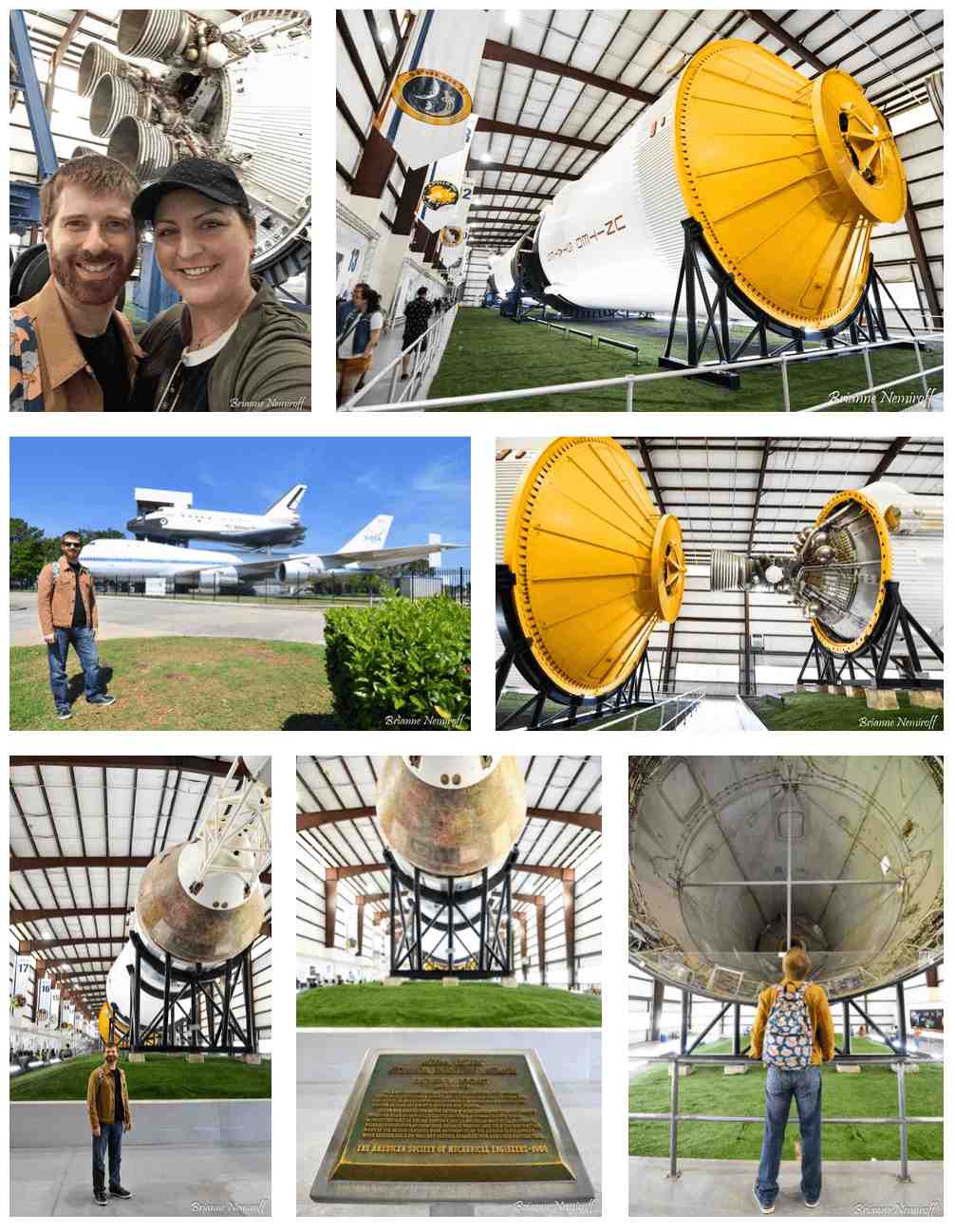 Lunch: NOKturne 2:15pm-3pm
Only five minutes from Space Center Houston, Nokturne is the perfect place to stop for a rejuvenating lunch after a jam-packed experience at NASA. NOKturne's mission is to provide a natural lifestyle for the community in order for everyone to live longer and stronger by providing a clean menu with no processed foods and few animal proteins. Their seasonal menu is generally packed with eclectic vegan options including buns, rice, noodles, tacos, and salads; you'll be able to fill up on clean and nutritious goodies before your next stop back in Downtown Houston.

Afternoon Activity: Graffiti Park, "We Love Houston" Sign, and Market Square Park 3:45pm-6pm
Graffiti Park is not a single location, but instead a cluster of buildings⁠—including the Houston Graffiti Building—within a neighborhood all decorated with rotating artwork. To seek out the 3D "We Love Houston" sign, you have to walk a few blocks east.
One mile and a half north just outside the Theater District, you can photograph the "Houston Is Inspired" Mural just outside Market Square Park. After grabbing a few photos for the 'gram, head across the street to enjoy a walk through Market Square Park to see gargoyles, fountains, and beautiful scenery. If you're lucky, you might be able to catch a quick workout session, see a free live show, or attend a vintage fashion market. The park always has something fun going on so we hope you stumble on something enticing and engaging!
Local Foods is the ultimate place for comfort food if you're a vegan spending 48 hours in Houston. While the entire menu is not vegan, they have plenty of vegan options including hearty salads, overstuffed sandwiches, healthy vegetable sides, and sweet treats including brownies and carrot cake. Enjoy your wholesome, delectable meal in this open, modern, and vibrant space on the edge of Rice Village.
Evening Activity: Rice Village 7:30pm-9pm
If you still have energy after a long day of driving, shooting photos, and dining, take a walk about the lively college neighborhood of Rice Village to shop used books, sip coffee, and enjoy a cocktail or two.
If you'd prefer an evening of opera or Broadway instead, you can always book tickets to see a Broadway show at the Hobby Center, or the Houston Grand Opera at Moores Opera House.
DAY 2
Breakfast: JuiceLand 9:00am-10:00am
Starting your day off with a carb-heavy meal isn't always the best idea with a jam-packed itinerary. For a light, cleansing, and nutritious option, head to Juiceland on Westheimer for a smoothie, juice, or acai bowl. If you're looking for even more protein and carbs beyond their protein or green smoothies, they have gluten-free and vegan grab-and-go options including a Breakfast Burrito, Vegan Gyro, Overnight Oats, and a Double Rainbow Quinoa Salad. They also have pressed juices to go, including ones named after beloved authors like Beverly Cleary.
Morning activity: Vintage Shopping in Montrose, Murals, and Gerald D. Hines Waterwall Park 10:00am-12:30pm
One block west of JuiceLand, you will find a rainbow mural wall on the south side of the street, known as the Biscuit Paint Wall. If you're a fan of street art or would love a colorful photo for your Instagram, this is one of Houston's most famous walls.
After a quick photoshoot, keep heading west another two blocks to dive head first into the incredible vintage shops on this row. In order from east to west, you'll find Lo-Fi Vintage, City Vintage, Petty Cash, and, our favorite, Pavement Houston Clothing. While you may not find dresses from the 30s or menswear from the 50s, you will surely find incredible band T-shirts, tour memorabilia, tourism gear from yesteryear, and so much more. If you're looking for a second photo-op, Lo-Fi often has a mural in its alleyway, which had an homage to 90s Nickelodeon and Cartoon Network characters when we visited. Please note that not all stores open at 10am so plan to explore in order of store opening hours.
The five-mile drive to Waterwall Park may not be a quick jaunt. If you're already feeling peckish, head to Agora across the street for a quick pick-me-up and light bites.
After a 20-minute drive, you will arrive at Gerald D. Hines Waterwall Park in Uptown. This massive waterwall is 64-feet tall and circulates 11,000 gallons every minute. On a hot day, the cool water in the air is refreshing, and you can certainly feel the power and the mist like it's a real waterfall. Snap a couple of photos, enjoy the calm space, and if it's not too crowded, take a moment to relax or meditate.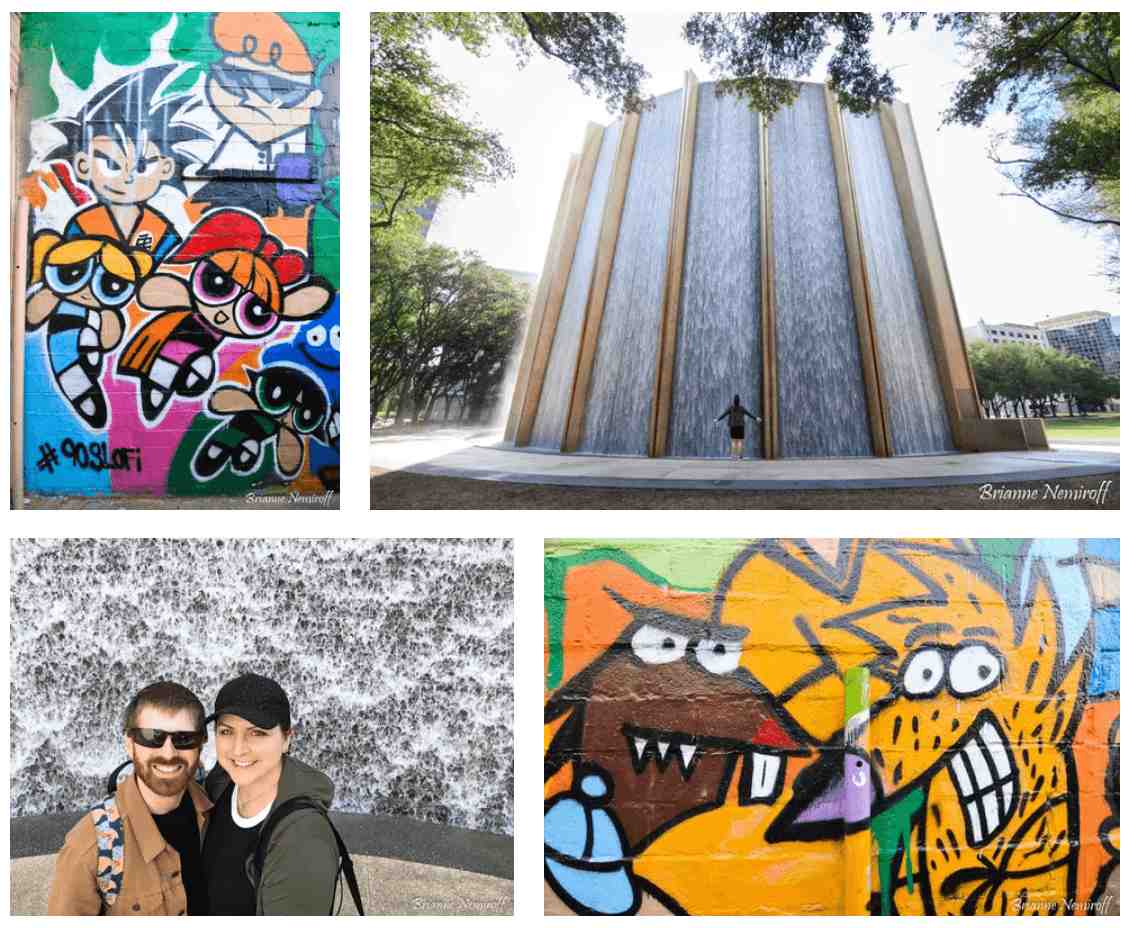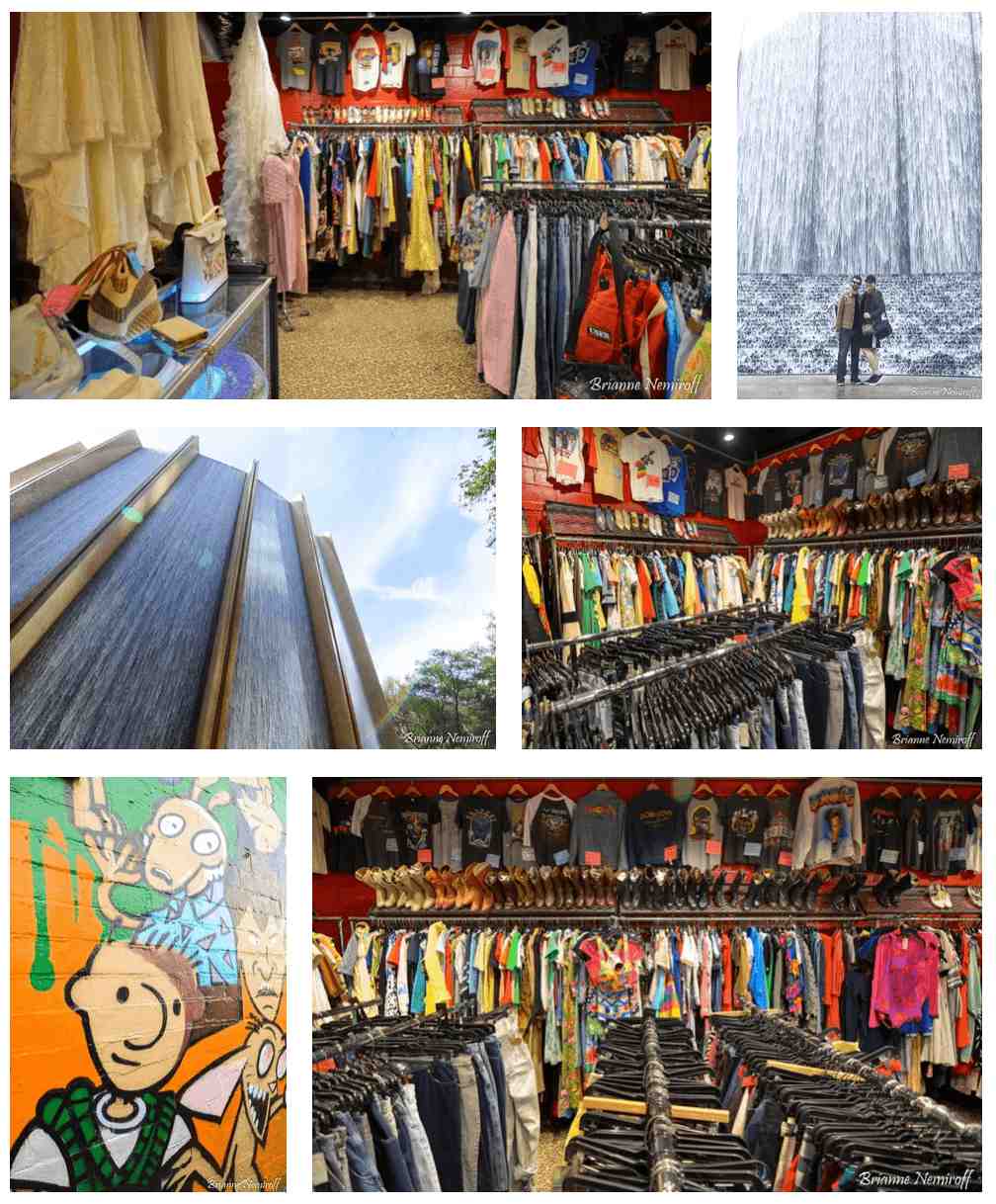 Lunch: bellagreen 1:00pm-2:00pm
Heading back over to the Montrose neighborhood, you will arrive at your lunch spot, bellagreen. This vegan-friendly restaurant has a diverse menu featuring seasonal ingredients that are always sustainably-sourced. We highly recommend their Super Veggie Tacos and the Oh Kale Yeah Salad. You can also indulge in wood-fired pizzas, wraps, sandwiches, burgers, pasta, and desserts if you're hungry enough for a feast.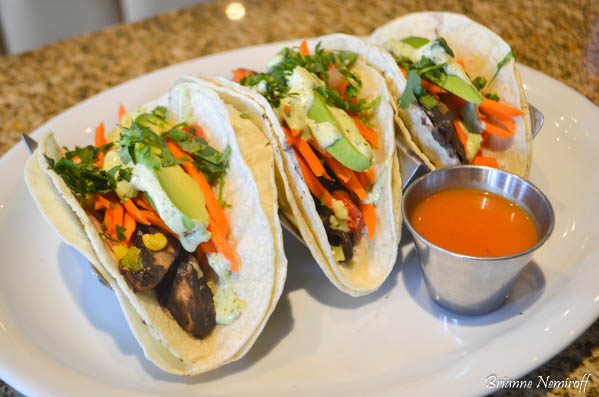 Afternoon Activity: Houston's Museum District 2:30pm-6:30pm
While you could spend a whole day in each museum and still never see it all, spending an afternoon enjoying one or two museums is a calm and inspiring way to spend your vacation. There are 19 museums in the museum district, providing a museum for every interest and age group. For the biggest crowd pleasers, we would recommend The Museum of Fine Arts, as it's the largest art museum in the Southern United States, or The Houston Museum of Natural Science. The Museum of Fine Arts has halls celebrating art, antiquities, photography, and sculpture from all over the world, as well as many traveling exhibitions and work by local artists. The Houston Museum of Natural Science has permanent exhibitions including an observatory, a butterfly center, a diorama on Texas wildlife, and collections of prehistoric fossils, gems, minerals, and so much more.
If you're prefer to explore outside, look no further than the Lillie and Hugh Roy Cullen Sculpture Garden, which is across the way from The Museum of Fine Arts. This outdoor garden is famous for its collection of works by Matisse, Rodin, and Picasso, as well as its Cloud Column, made by the same artist who crafted Chicago's Cloud Gate.
Dinner: green seed vegan 6:45pm-7:30pm
Roughly a mile walk, or drive, from The Museum of Fine Arts, you will find your dinner spot at green seed vegan. Everything on the menu is vegan and soy-free, for those who are intolerant or have that preference. Many options are also gluten-free! Choose from a variety of raw and cooked items including paninis, sandwiches, salads, wraps, and sides.
Evening Activity: Waugh Drive Bat Colony 7:50pm-9pm
Just like in Austin or Carlsbad Caverns, you have the opportunity to marvel at one of Mother's Nature most sentient beings: the bat. More specifically, Houston is home to Mexican free-tailed bats, which you can see emerge nightly to hunt for insects. Fun fact, while many bat colonies migrate to Mexico, including the Bridge Bat Colony in Austin, this colony resides in Houston year-round so you don't have to worry that you'll miss seeing the bats if you plan a trip in the fall or winter. To have the most enjoyable and ethical bat viewing experience, we recommend keeping a low volume in your conversations, as they prefer silence; keeping the area dark, which means no flash photography or flashlights; and keep your distance in order not to disturb their natural habitat. A viewing platform was installed a few years back so you can keep a proper distance.
To make the most out of your stay, we recommend staying in a central location in the Museum District. Our choice is Hotel ZaZa for its beautiful suites, incredible photography on display, convenient spa and outdoor pool, and proximity to exercise trails and the museums.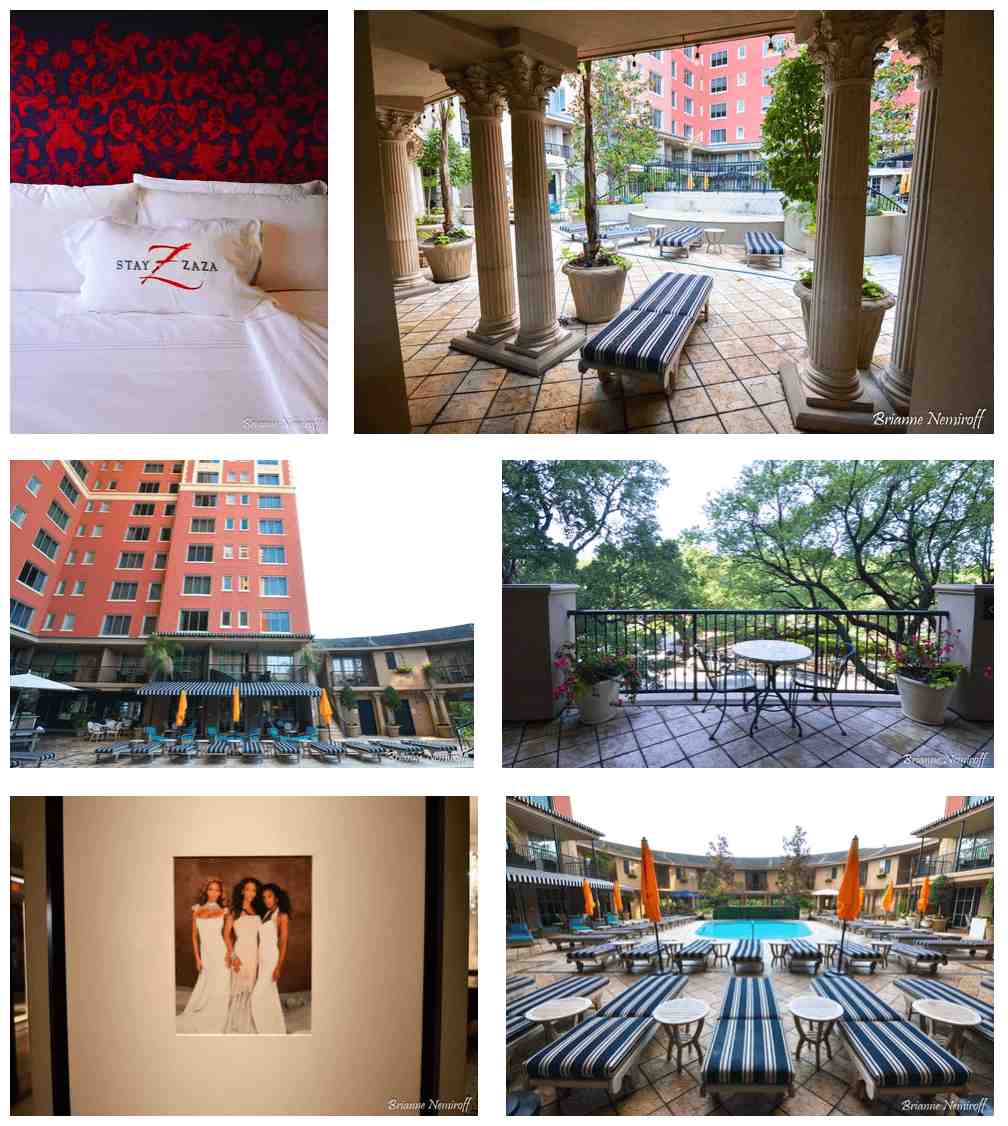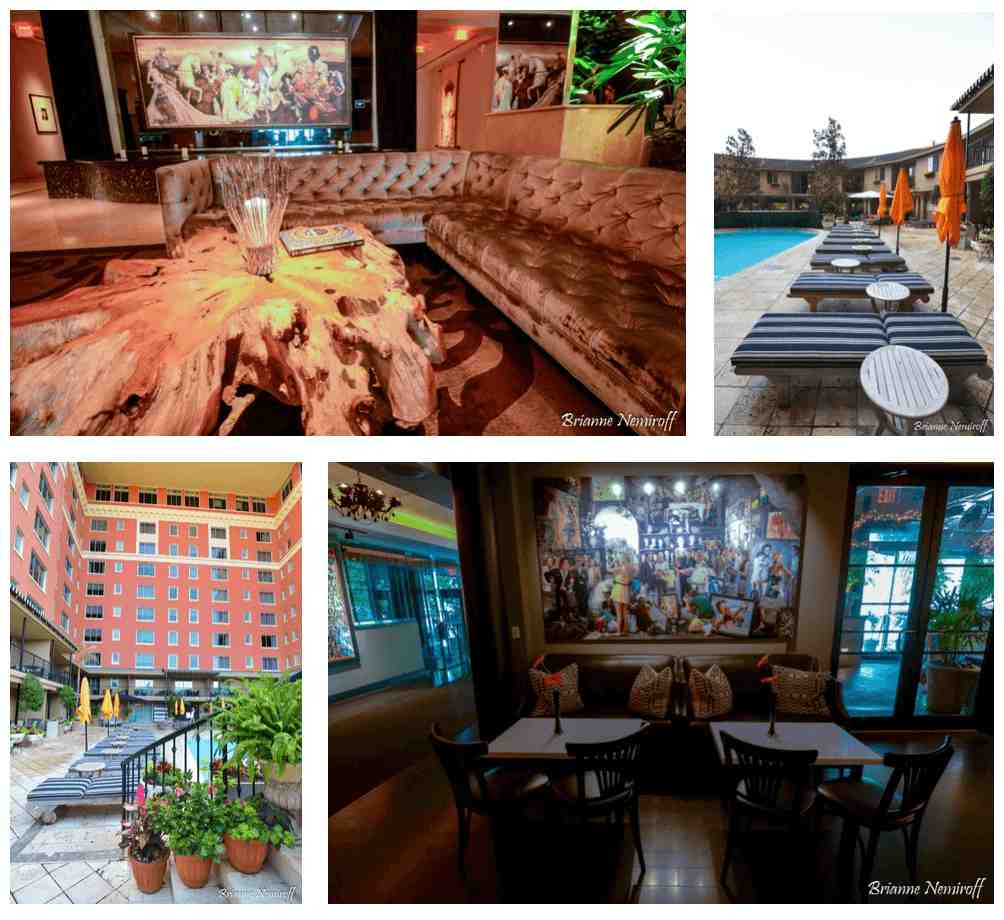 This guide to 48 hours in Houston showcases the best of the Houston Museum District, Montrose neighborhood, and Rice Village while also taking you to Space Center Houston and Waterwall park. You will find many beautiful photo opportunities, enlightening exhibits and experiences, and some delicious Texan cuisine that will make you wonder why no one else can make a salad taste as good as bellagreen or name a smoothie after a beloved children's author like JuiceLand. Just like the mural says in Downtown Houston, "Houston Is Inspired" and it surely has inspired us to go back and explore more of what this diverse and welcoming city has to offer.
To make sure you never miss an article like 48 Hours in Houston, sign up for our newsletter on the right side of the page.