It's getting easier and easier to be a vegan at home, pending you live near a metropolitan area. But what about vegan travel. Is it still hard? Does traveling on a vegan diet only come with sacrifices or does it come with more benefits than just eating a cleaner diet? Instead of focusing on all of the food items you might be missing, for which there are now many vegan replacements, we encourage you to focus on all of the benefits of traveling on a vegan diet. Your wallet, your itinerary, and your body will be thanking you upon your return home.
You'll Spend Less on Luxurious Meals
Have you ever walked around Las Vegas and admired the food advertisements for the hotel's restaurants? The focus of the ads is on indulgence, which in this case means steak, seafood, cocktails, and bottomless buffets. While you can find buffets with cheaper price tags, the real luxury in Las Vegas is at the steakhouses; you don't even want to know the price tags there. Fun fact, the one bad food experience we've had in Las Vegas (before we were vegan) was actually at Nobu because the waiters are encouraged to push certain parts of the menu and we felt uncomfortable the entire time.
If you ate at restaurants in Las Vegas like Chef Kenny's Asian Vegan Cuisine or VegeNation instead, a bill for two could be anything from $20 to $70 if you splurge for two people; whereas you can pay $103 for Gordon Ramsey's speciality beef wellington at his steakhouse, and that doesn't even include the appetizers, drinks, sides, and tip. While we know the beef wellington is impeccably prepared, if you're looking to save a considerable amount of money and still indulge in incredible cuisine, look no further than a vegan meal.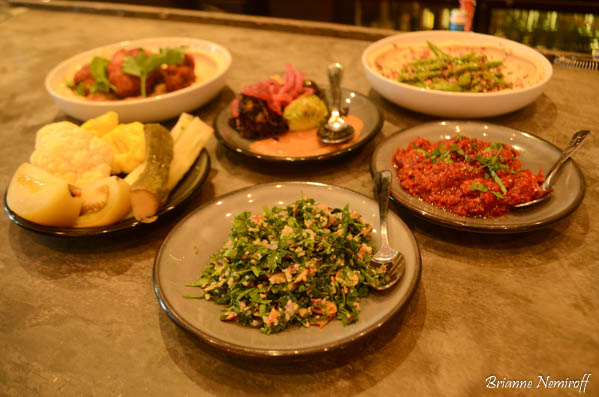 You Won't Have to Eat Questionable Meat and Dairy
Walking around Time Square and Hell's Kitchen late at night, you'll walk by many street vendors and small cafes selling gyros, pizza, burgers, and hot dogs. Have you ever wondered how low-quality that food has to be to price it at $1/slice? Sure it's probably 50% grease and 50% cheese, but whatever you're getting, it's definitely not a meal your body will enjoy, and may possibly immediately reject. If you're in these neighborhoods, take it up a notch and go to Blossom du Jour, Bareburger, or MTHR Vegan and you'll spend $10-15 per person.
You'll be Eating a Meal that's Less Inflammatory
Meals full of red meat, dairy, shortening, soda, and other refined carbohydrates are known to be high-inflammatory foods. If you are already suffering from minor, or major, aches and pains, imagine adding a traditional American vacation diet to the mix. Think about it: you're already sore from the flight over, your body is getting used to a new bed, you're upping your steps per day, and then you're not giving your body food to reduce the inflammation, actually the opposite! Whether or not your vacation is going to be an active one or a relaxing one on a beach in the Bahamas, you will find your body will be better functioning on foods that reduce your inflammation like tomatoes, olive oil, berries, nuts, whole grains, and leafy greens.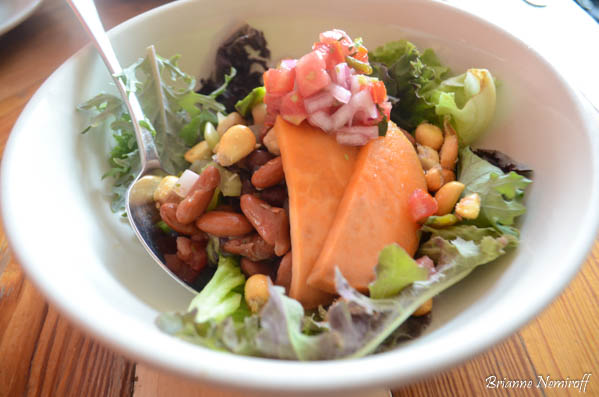 You'll Get a Better Night's Rest
Food that takes longer to digest impacts your sleep. Food items like red meat and fried foods take longer to digest which can keep you awake past your much-needed bed time, especially if you're adjusting to a new time zone. Another item to avoid: spicy foods! So the late night hot wings at the bar that your husband wants to eat, you might want to advise him against that.
Try foods such as lentils, quinoa, tempeh, kale, bananas, cherries, avocado, or peanut butter. Try finding a buddha bowl to enjoy for dinner and a banana with peanut butter for a late-night snack.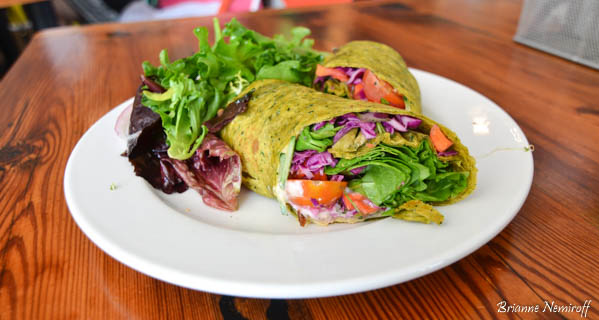 Your Chances of Getting Sick are Lowered
Eating a diet rich in beta carotene, vitamin C, and vitamin E will boost your immune system like no other. You may have also heard by many doctors, vegan or not, that avoiding dairy is ideal when you feel a cold coming on or while you're sick. When you're traveling alongside a large group of people for hours on end, you might find a lot of them traveling with the common cold. If you've already prepped your immune system by eating a clean, vegan diet and continue to eat a vegan diet while traveling, you'll be loading up your body with antioxidants, essential vitamins and minerals, and anti-inflammatory foods. (Note: this is only if you follow a clean, whole foods vegan diet. Eating the Beyond Burger from Carl's Jr and loading up on fries is not a huge step up.)
Traveling on a Vegan Diet Has Never Been Easier
During the two years we traveled consistently across the country, we both never got sick once. Even after sleepless nights, long car drives, sharing common spaces with other residents, and guiding ourselves through crowded tourist destinations, we were always ready to go and explore. Are you ready to save money and feel healthier while traveling?
If you're looking for more tips on how to travel on a vegan diet and ethical travel, subscribe to our newsletter via the form on the right of the page.