Finding a vegan city in the United States is harder in some states than others. You're surely able to find a plethora of vegan establishments in California, Oregon, and Washington. But Texas? Have they opened their minds to veganism when the basis of their food culture is barbecue, beef, and tacos? We're happy to say that you can spend 72 hours in Austin easily on a vegan diet as it's the most vegan-friendly destination in Texas, as well as the South! While it will be harder to navigate around Dallas, Houston, and San Antonio on a plant-based diet, Austin is almost as easy as finding vegan cuisine in Los Angeles or New York City.
In between visiting the 6th Street Entertainment District, Congress Avenue, Barton Springs, East Austin, and the North Loop neighborhoods, you can enjoy vegan pizza, tacos, sausages, burgers, soups, and smoothies. Our vegan guide to 72 hours in Austin, Texas, will allow you to experience the best of Austin while seamlessly integrating your plant-based diet with ease.
DAY 1
The Vegan Nom is Austin's first all vegan taco truck. Open since 2012, you can enjoy tacos with black beans, avocado, chorizo, mushrooms, spinach, tofu, and tempeh and customize as you see fit. They are open until 11pm at night so you can indulge in incredible vegan tacos in Austin any time of day.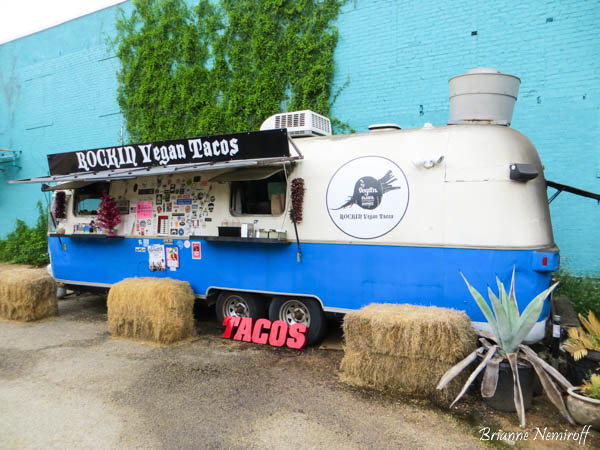 Morning Activity: 6th Street Strip 11:15am-12:15pm
Austin is known as the live music capital of the world. You can find many of Austin's 200 music venues and an endless row of bars in the 6th Street Entertainment District. However, if you're like us and are not big drinkers, you can still enjoy walking through the neighborhood to experience the shops and cafes. We highly recommend Tears of Joy Hot Sauce Shop to take home some local hot sauce in the heat level of your choice, grabbing a quick vegan donut at VooDoo Doughnut, sipping a coffee at Houndstooth Coffee, or heading westward to admire the The Driskell (a hotel built in 1886).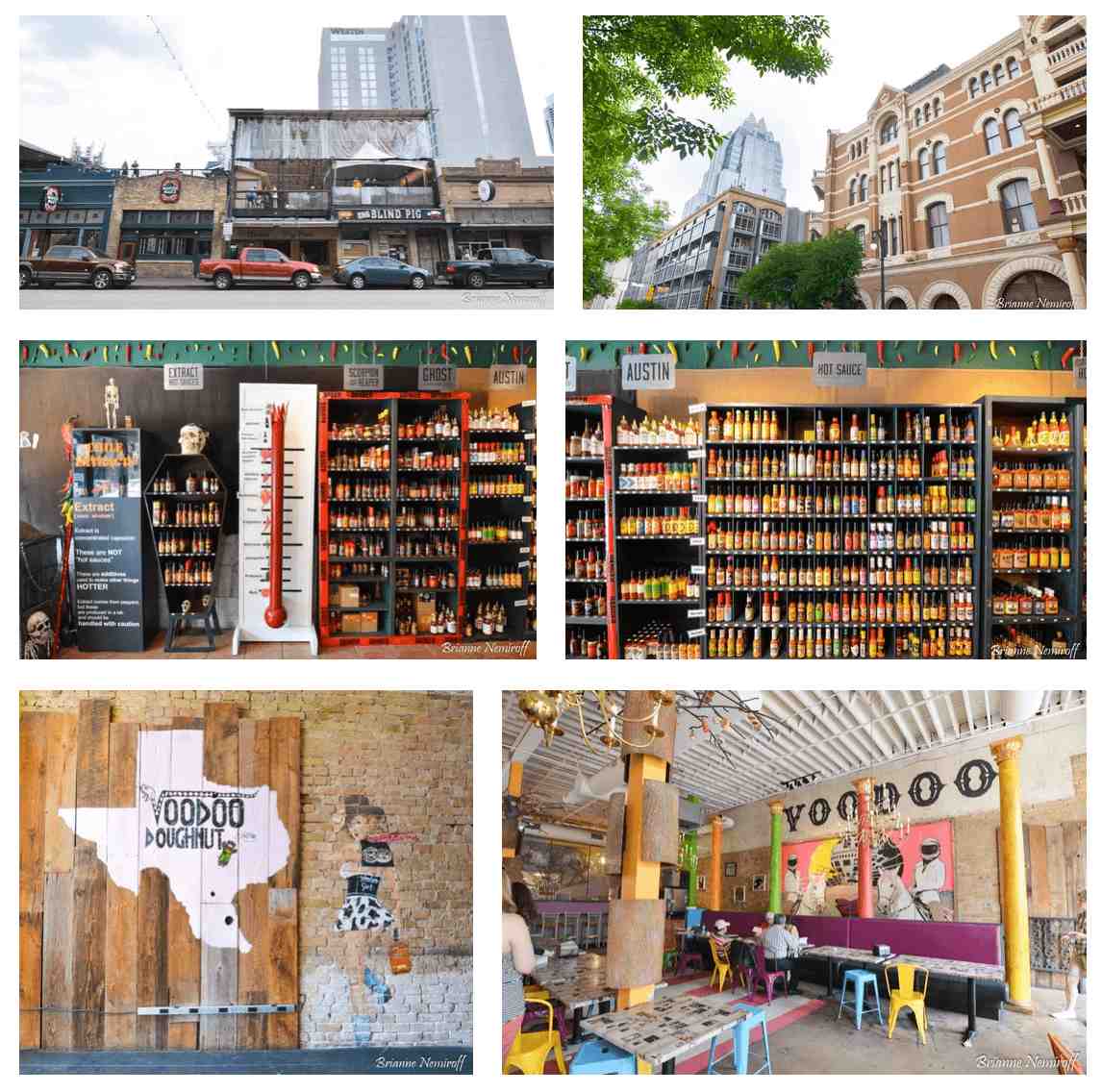 Light Lunch Option: Easy Tiger 12:15pm-1pm
With a bakeshop upstairs and a beer garden downstairs, Easy Tiger is an entertaining place to visit and enjoy food and drinks at any time of day. If you're already a little peckish, we recommend grabbing a coffee and pastry here. If you're already in the mood for a bigger meal, they have vegan sandwiches, sausages, and pretzels to enjoy in the beer garden.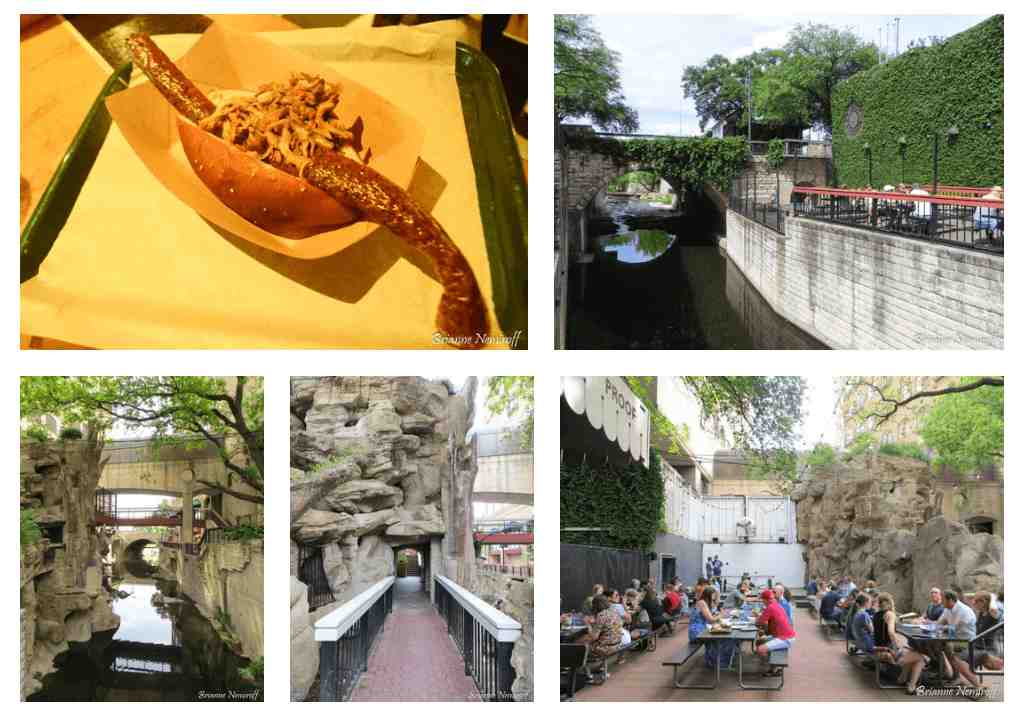 Afternoon Activity: Texas State Capitol 1:20pm – 2:30pm (if you skipped Easy Tiger, 12:35pm-1:45pm)
You're going to be reading the phrase "everything is bigger in Texas" on everything from tourist shirts to bar menus. If you truly want to see something big, we recommend paying a visit to the Texas State Capitol. This three-story capitol building is the largest capitol building in the United States. Funny enough, it's 14 feet taller than the U.S. Capitol Building in D.C. If you choose to explore the grounds, no need to book in advance as you can take yourself on a free self-guided tour.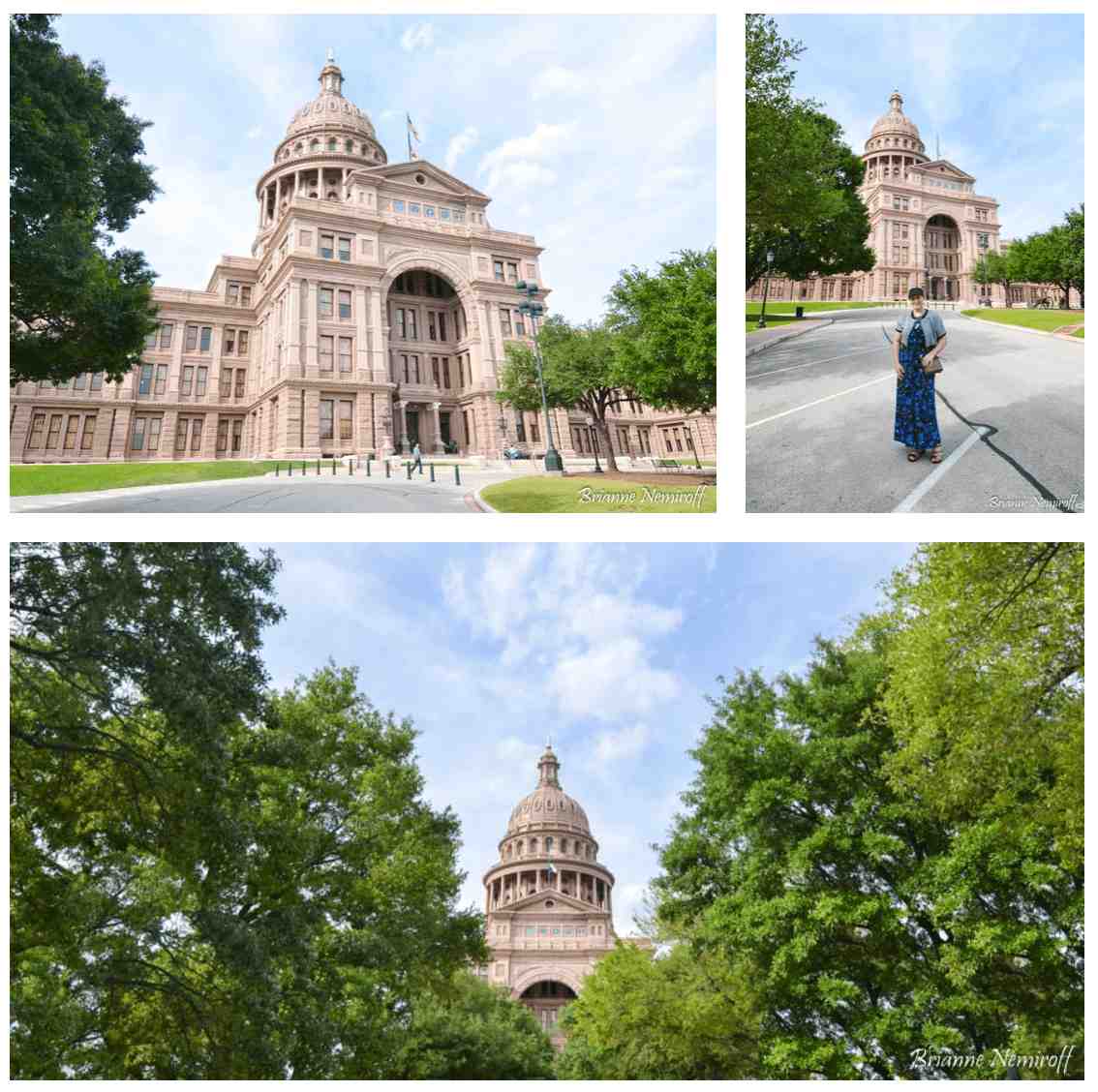 Lunch Option #2: Arlo's 1:45pm to 2:30pm
If you weren't hungry enough to enjoy a full lunch at Easy Tiger, you can surely satiate your appetite with Austin's greatest vegan burger at Arlo's! Choose from four options: Bac'n Cheezeburger, BBQ Burger, Frito Pie Burger, and Chipotle Chik'n, and add on additional toppings as you please. Most patties are soy and gluten-free and all are made in house. Pair with a side of tater tots and you are good to continue your day out in Austin.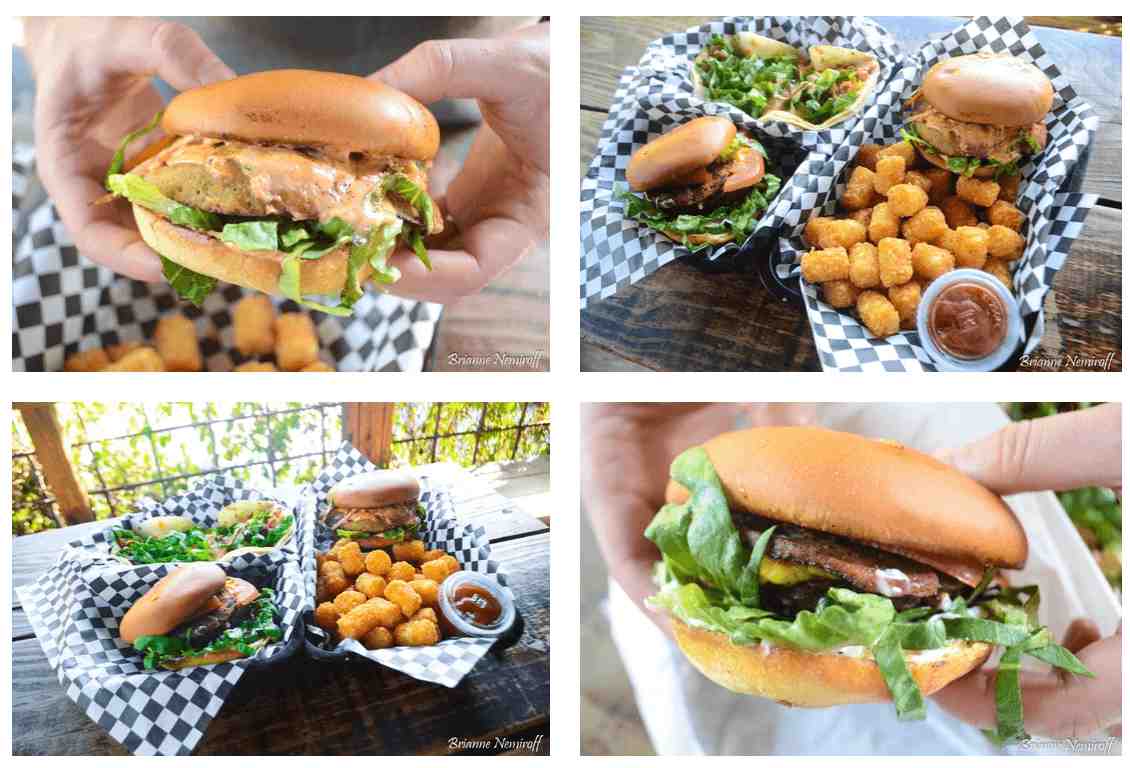 Whether your 72 hours in Austin is your first visit, or you're just looking to look a bit deeper into the history of the city and state, we recommend visiting the Bullock Texas State History Museum. See artifacts, read about first-person experiences, and admire a detailed timeline of Texas to learn how this state began to flourish.
Dinner: The Beer Plant 5:30pm-7pm
We were blown away by the fried chicken at The Beer Plant, so there was no way we weren't going to recommend a visit to this plant-based bar and kitchen. The Beer Plant is Austin's first vegan gastropub and one of the best we've visited in the country. We highly recommend their Mac and Cheese Skillet, and, of course, the Hillcountry 'Chicken' & Gravy. You won't regret it and may want to order a second entree to go and eat later that night in the hotel.
If you're prefer to stay in Downtown, we recommend dining at True Food Kitchen or Flower Child instead.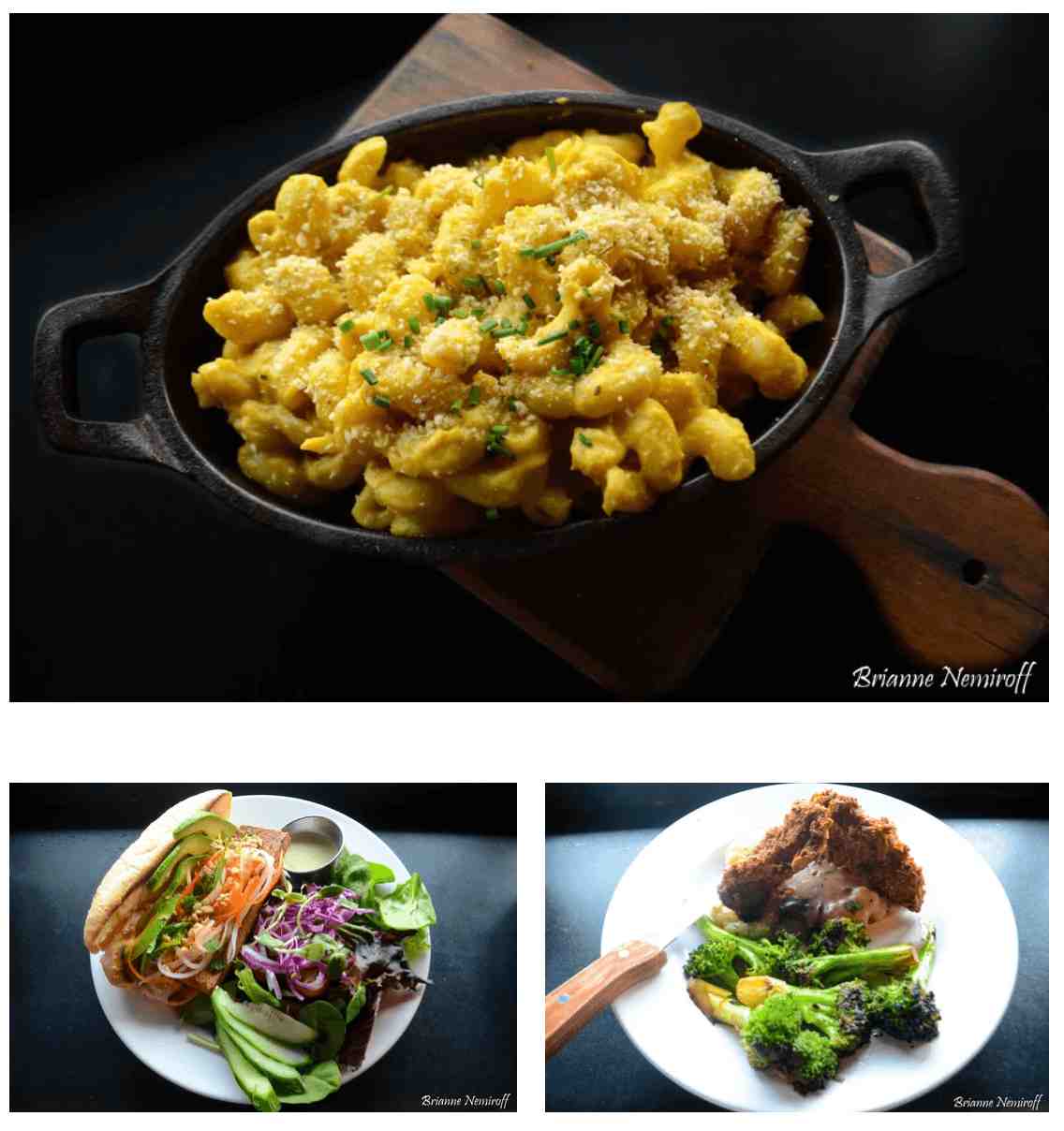 Late Night Activity: Live Music in Downtown or Bar-hopping on Rainey Street: 7:30pm until you choose to be done!
We've already mentioned that Austin is the live music capital of the world. Why not experience it for yourself on Rainey Street, where all of the houses have been turned into bars, or back in the 6th Street Entertainment District. You'll have your choice of genres and venues so you can either settle down and listen to one artist all night, or you can bar hop your way through the districts and enjoy multiple performers.
DAY 2
Breakfast: Citizen Eatery 9am-10am
You're going to need a lot of energy to sustain the vintage shopping experience you're about to go through in the North Loop. To give you that energy, we suggest getting vegan brunch at Citizen Eatery. They serve breakfast all day and will serve dishes such as avocado toast, scrambles, flapjacks, and cold brew. Beyond having a vegan menu, they also serve dishes for those on a gluten-free and paleo diet!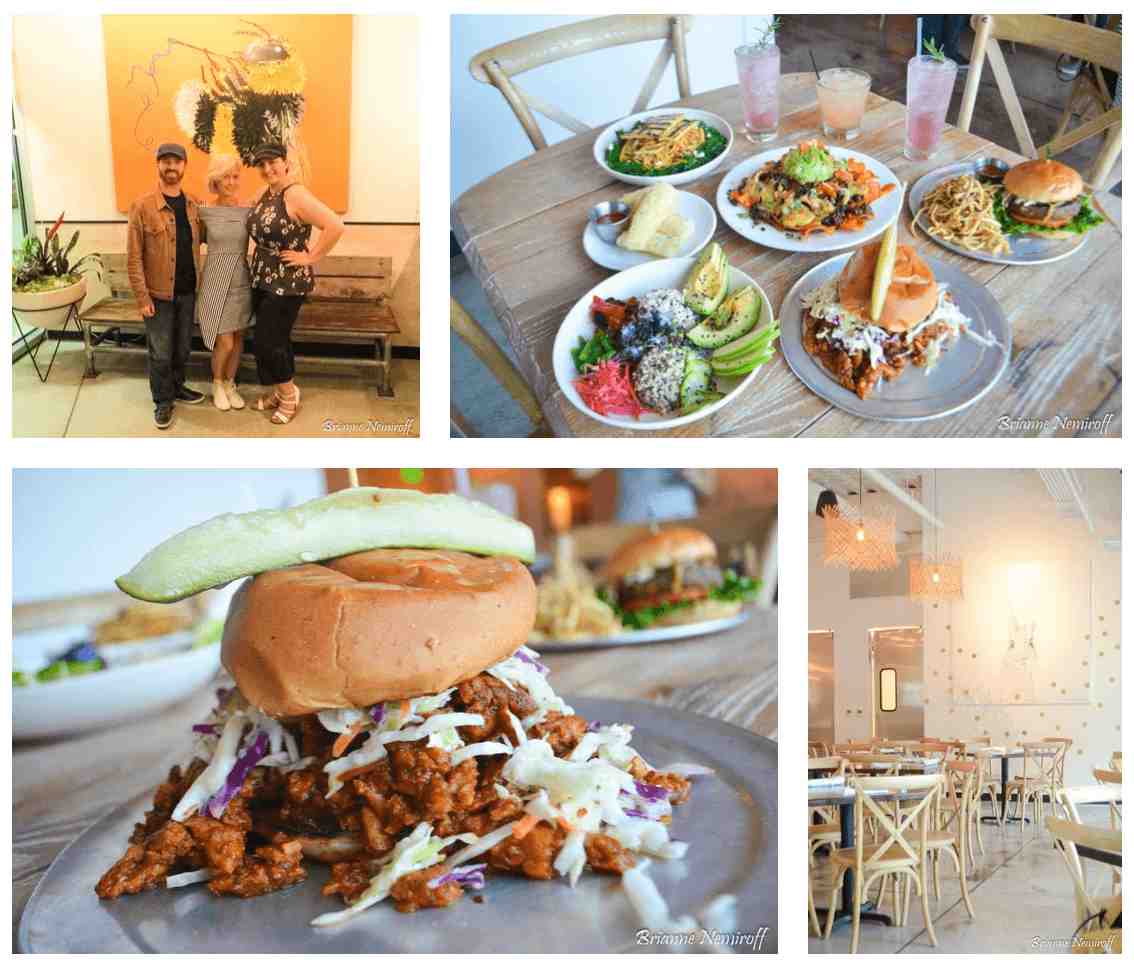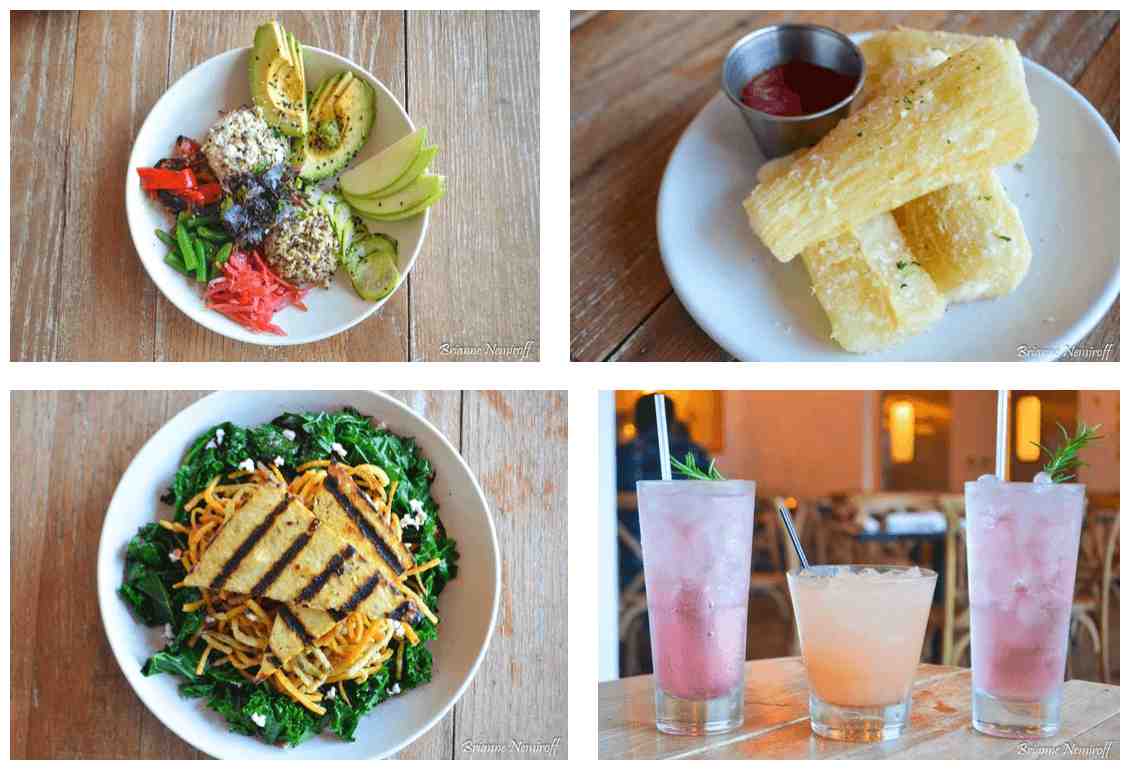 Morning Activity: Vintage Shopping in North Loop 10:15am-12:45pm
If you love to admire old furniture, clothing, books, and accessories, this 350-foot long section on North Loop Boulevard will keep you occupied and enthralled for hours. Room Service Vintage has everything from furniture to footwear from the 50s to the 70s, Ermine Vintage has secondhand inventory spanning from the 30s to the 80s, and Revival Vintage showcases clothing and furniture from the 50s to the 90s. No matter if you're looking for blouses, loud bell bottom pants, a new rug, or a funky new bar stool, you'll be able to find what you're looking for on this efficiently-stocked street. Bonus points if you walk a few minutes west past the cemetery to search through Blue Velvet's vintage selection and grab a stellar cup of coffee at Epoch Coffee next door.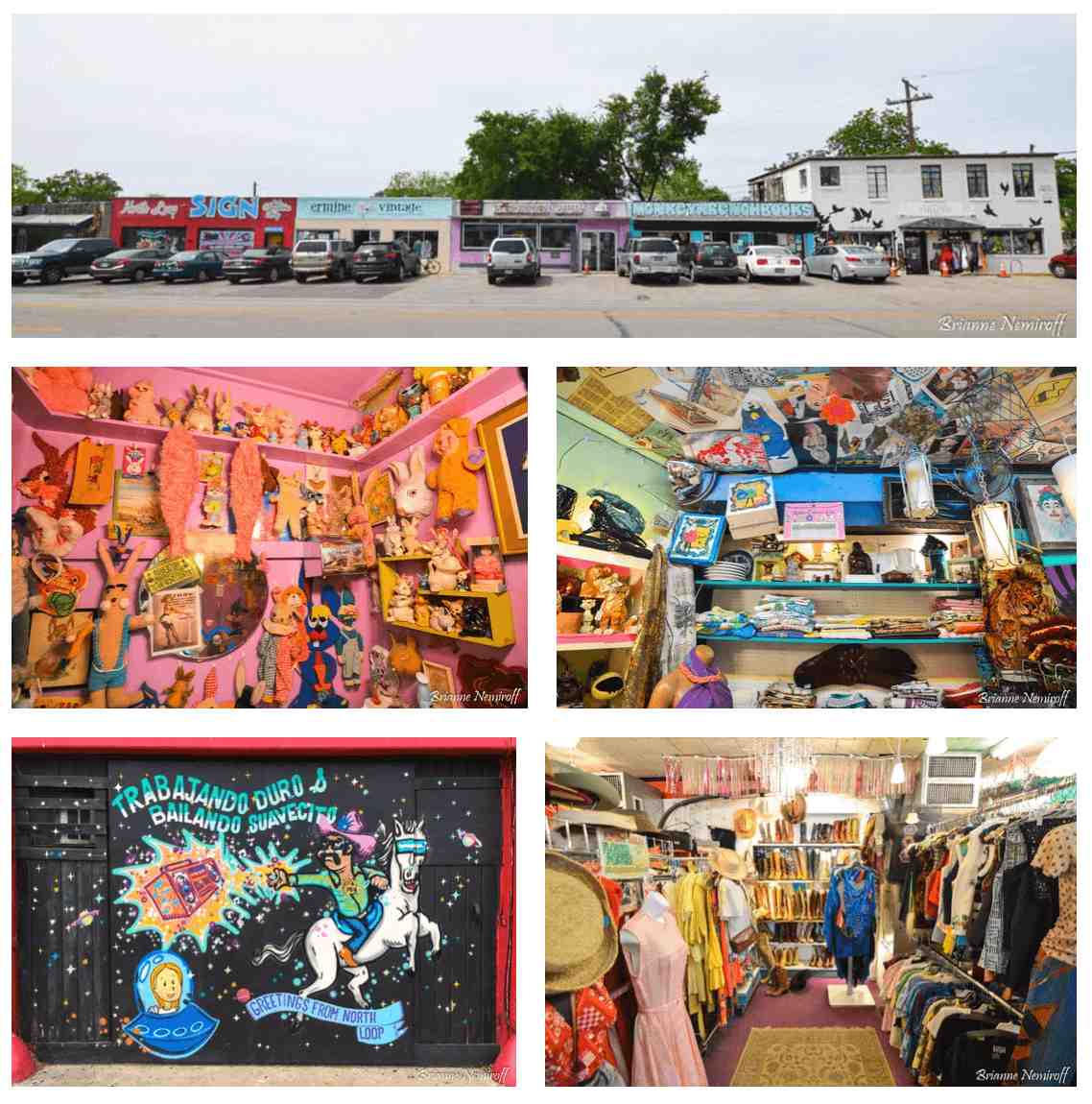 Lunch: Bistro Vonish 1pm-2pm
Bistro Vonish claims it serves "elevated vegan cuisine," but that barely even scratches the surface. This food truck proves that food truck cuisine can be so much more than tacos and fusion meals in a portable container. This menu is decadent, colorful, vibrant, and as nourishing as they come; treat yourself to as many items as you can off this menu as you're going to want to try it all.
Afternoon Activity: North Loop Part Two and Zilker Metropolitan Park 2pm-6pm
Before heading south of the Colorado River to explore the beloved Barton Springs Municipal Pool and the Zilker Botanical Garden, we highly recommend stopping at the south end of North Loop to get a scoop, or two, of what we consider the best vegan ice cream in the country at Sweet Ritual. Our favorite was Sunflower Chocolate Chip but anything and everything will surely be a memorable scoop for you. Since you'll be on cloud nine from the ice cream, we recommend also perusing around one more eclectic vintage clothing store, New Bohemia, and a super fun toy shop, Toy Joy, to let your inner child run wild.
After your final shopping destination, it's time to connect with nature and head a few miles south to the Zilker Metropolitan Park. If you're a fan of flowers and themed gardens, the Zilker Botanical Garden has rose, herb, and Japanese gardens to help you, literally, stop and smell the roses. If you visit during the summer, you can also check out the whimsical Woodland Faerie Trail where locals build fairy houses and neighborhoods and create a fairy village for visitors to admire.
If you'd prefer to lay out or go for a dip, Barton Springs comes highly recommended by both locals and tourists. This three-acre swimming pool is spring-fed and kept at 68 degrees year round, perfect for cooling off on a hot and humid day in Austin.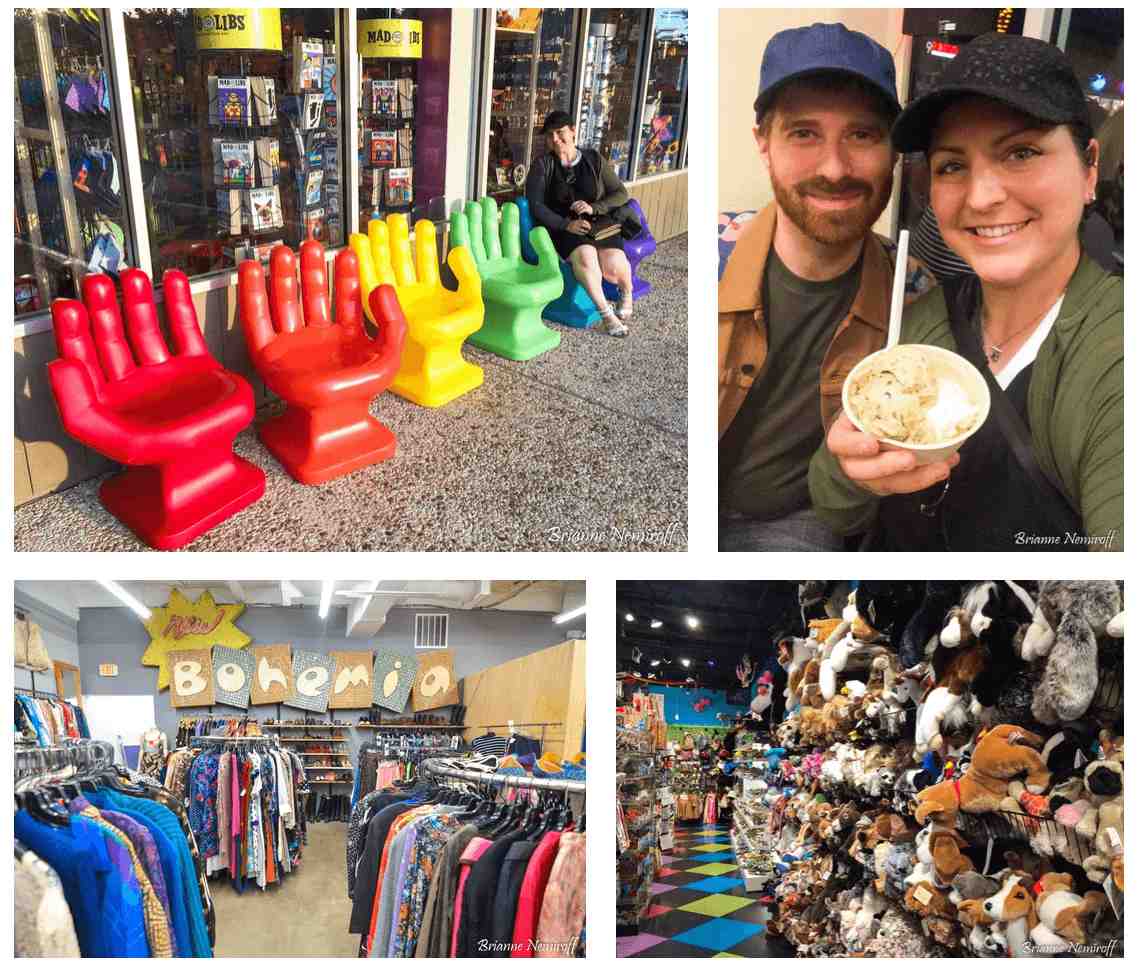 Dinner: Wink or 24 Diner 6:30pm-8pm
Depending on what dining atmosphere you'd prefer on this evening, we have two recommendations. If you're looking for an upscale, multi-course menu, we recommend going to Wink. They serve a five-course vegetarian menu which can easily be made vegan upon request.
Pro tip: If dining at Wink interests you, book a reservation in advance as it's a modest space and they book up very easily on weekends.
If you're up for more of a late-night calorie-replenishing meal of comfort food, we recommend going to 24 Diner. They have at least one veggie option under each section and it's not hard at all to veganize your favorite option.
Pro tip: Check out Waterloo Records & Video next door to search for old CDs, records, and videos to watch or listen to upon your return home.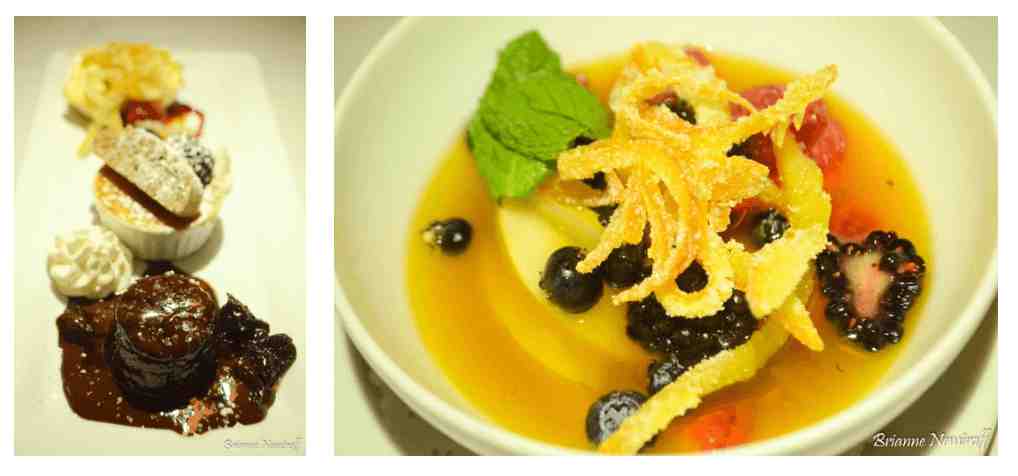 DAY 3
Breakfast: Bouldin Creek Cafe 9am-10am
Bouldin Creek Cafe recently released a fully vegan menu for those on a plant-based diet. Start the day off with a tamale breakfast, an omelet, or breakfast tacos, and don't forget to order a side or vegan dessert before heading out. Would you want to pass up on the Blueberry Cornbread or their Almond Espresso Vegan Brownie? I sure hope not!
Morning Activity: Cathedral of Junk 10:30am-11:30am
The Cathedral of Junk is by no means a cathedral, a museum, or even a public art exhibit. It's actually a personal project of Vince Hannemann, why is why you will only get access to it once you book an appointment with him personally as the exhibit is in his backyard. Hannemann has created a truly interesting and thoughtful masterpiece told through a series of rooms, staircases, and junk piles that are arranged by color, height, texture, or however else he deemed fit. Not only is it an Instagrammer's dream, but it's a beautifully unique place that seamlessly fits into Austin's art scene. It is truly a privilege to be walked into an artist's personal space to allow you to observe his life-long project. Cherish your time there, as strange as it is.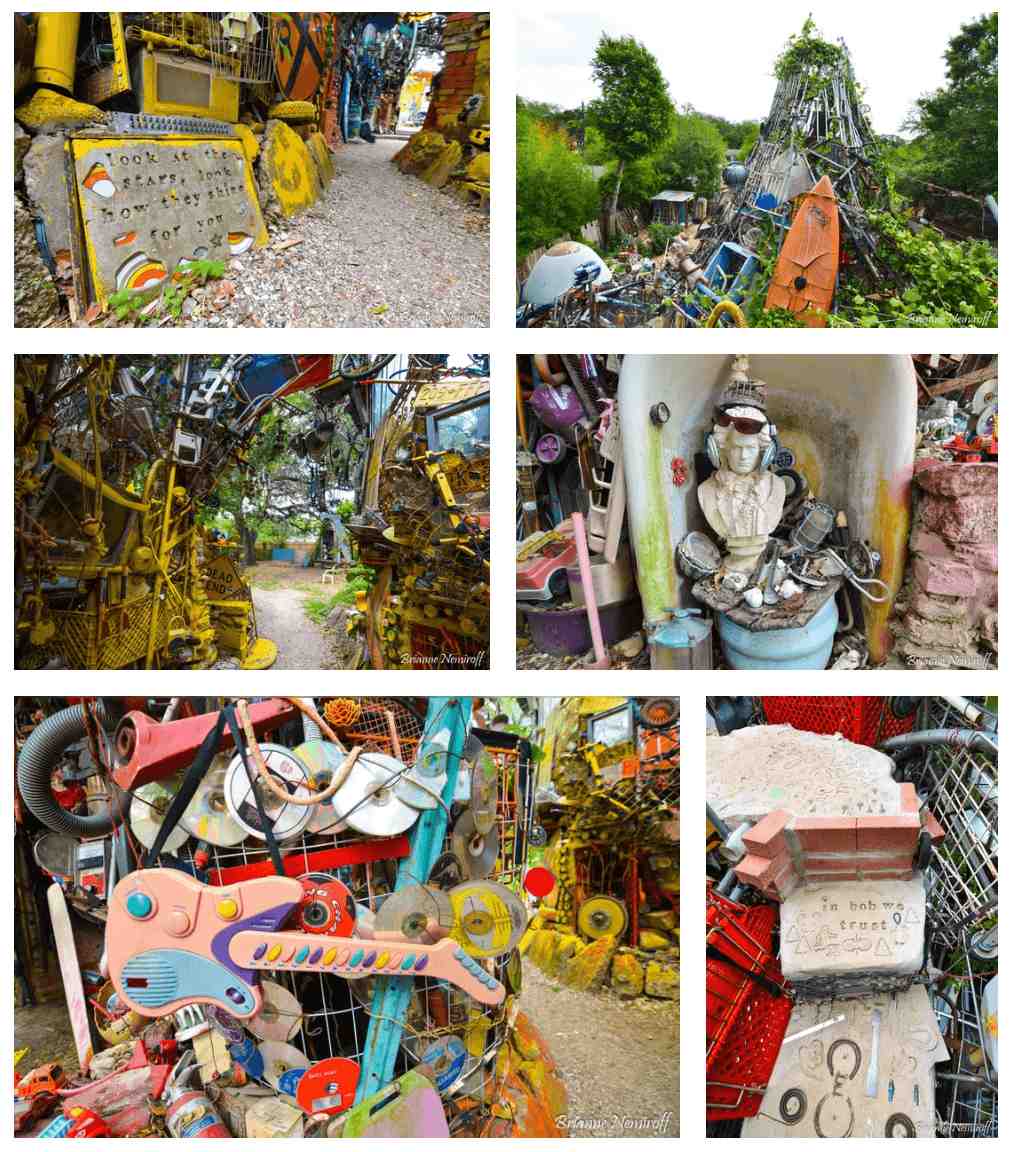 Late Morning Activity: South Congress (Congress Ave) 12pm-2pm
South Congress Avenue is both a delight for tourists and a local favorite, so avoiding tourist traps might be difficult. However, you will only find locally-owned boutiques, coffee shops, and food trucks in this neighborhood, so it is truly a special and authentic Austin experience. We recommend the following:
Shops on Congress Ave: Tesoro's Trading Company (knick-knacks from around the globe), Lucy in Disguise with Diamonds (vintage clothing and costume shop), South Congress Books (independent book store), Prototype Vintage Design (vintage clothing and accessories).
Photo Ops: Before I Die Wall, Willie for President Wall, Love from Austin mural.
Coffee Stop: Mañana (coffee and pastries).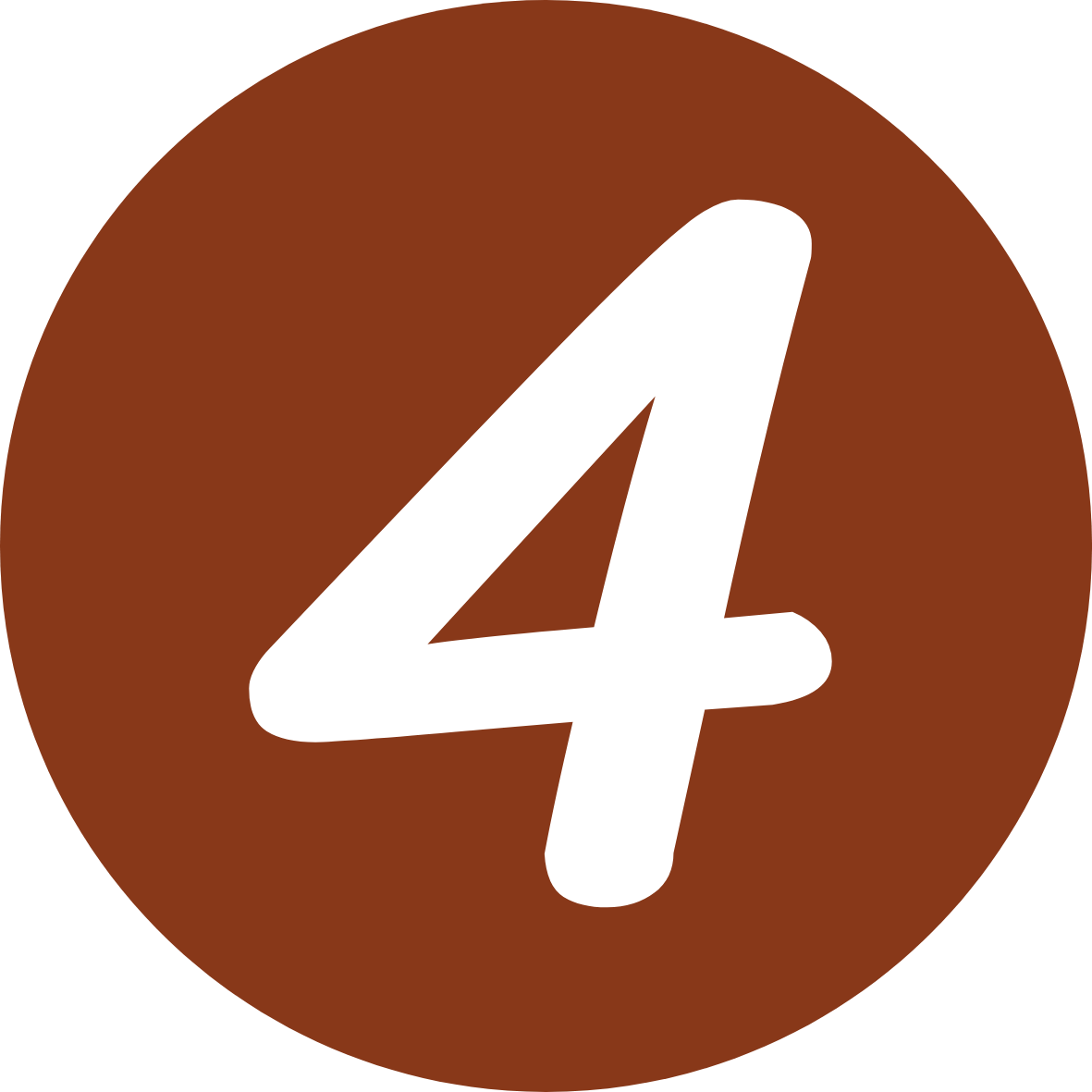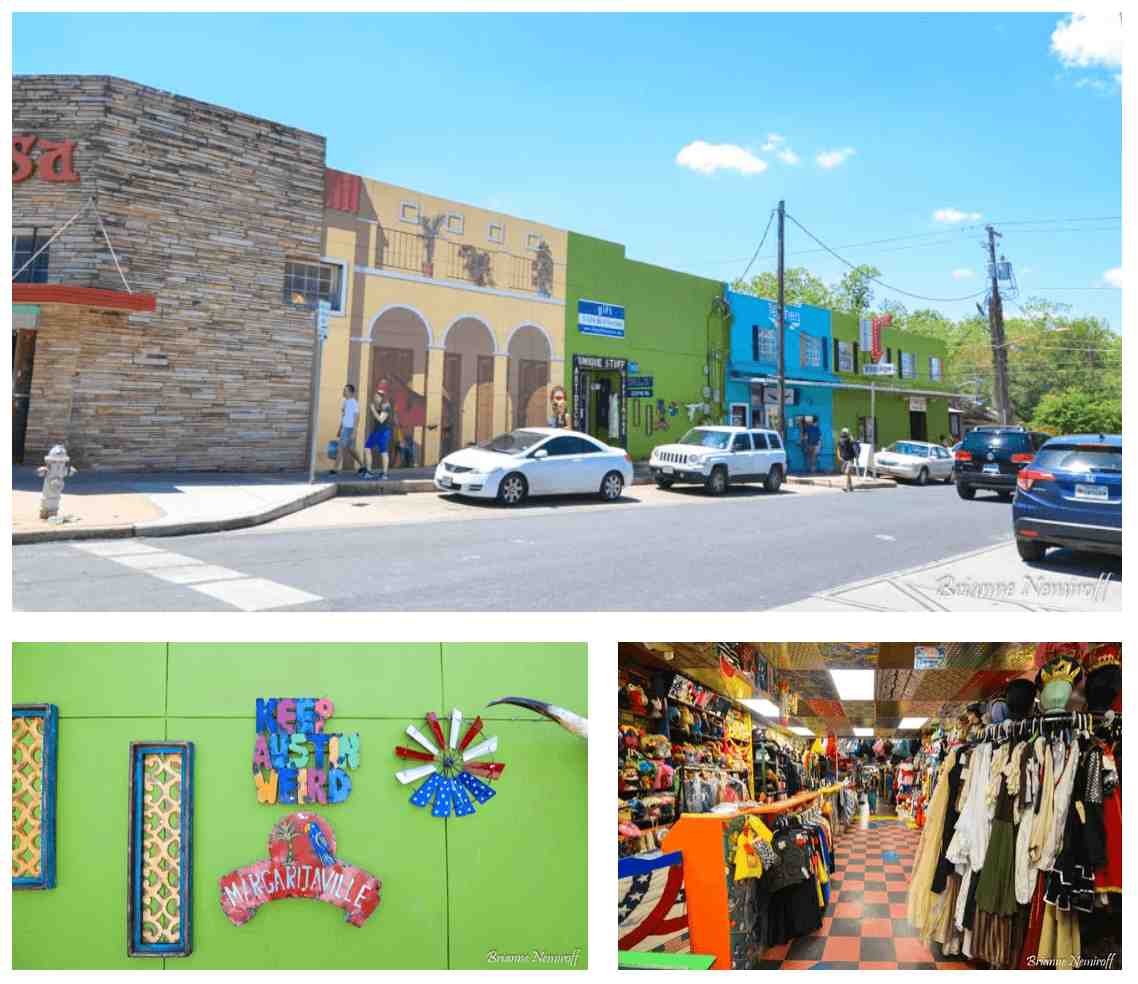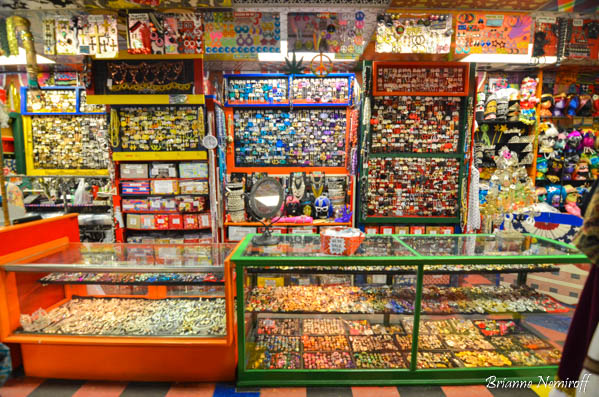 Lunch: Soup Peddler Real Food and Juice Bar 2pm-2:45pm
It's very rare to find a place that specializes in soups as soup is often an add-on or half of a lunch combo at a chain restaurant. However, this place specializes in soups, smoothies, shots, salads, juices, and grilled cheese sandwiches! Practically half of their soup menu is vegan and gluten-free and they even have a vegan grilled cheese option. If you're finding yourself indulging in heavier food than you usually do on this trip, opting for a smoothie, juice, or soup might be a great, and delicious, way to cleanse before your next delightful meal during your 72 hours in Austin.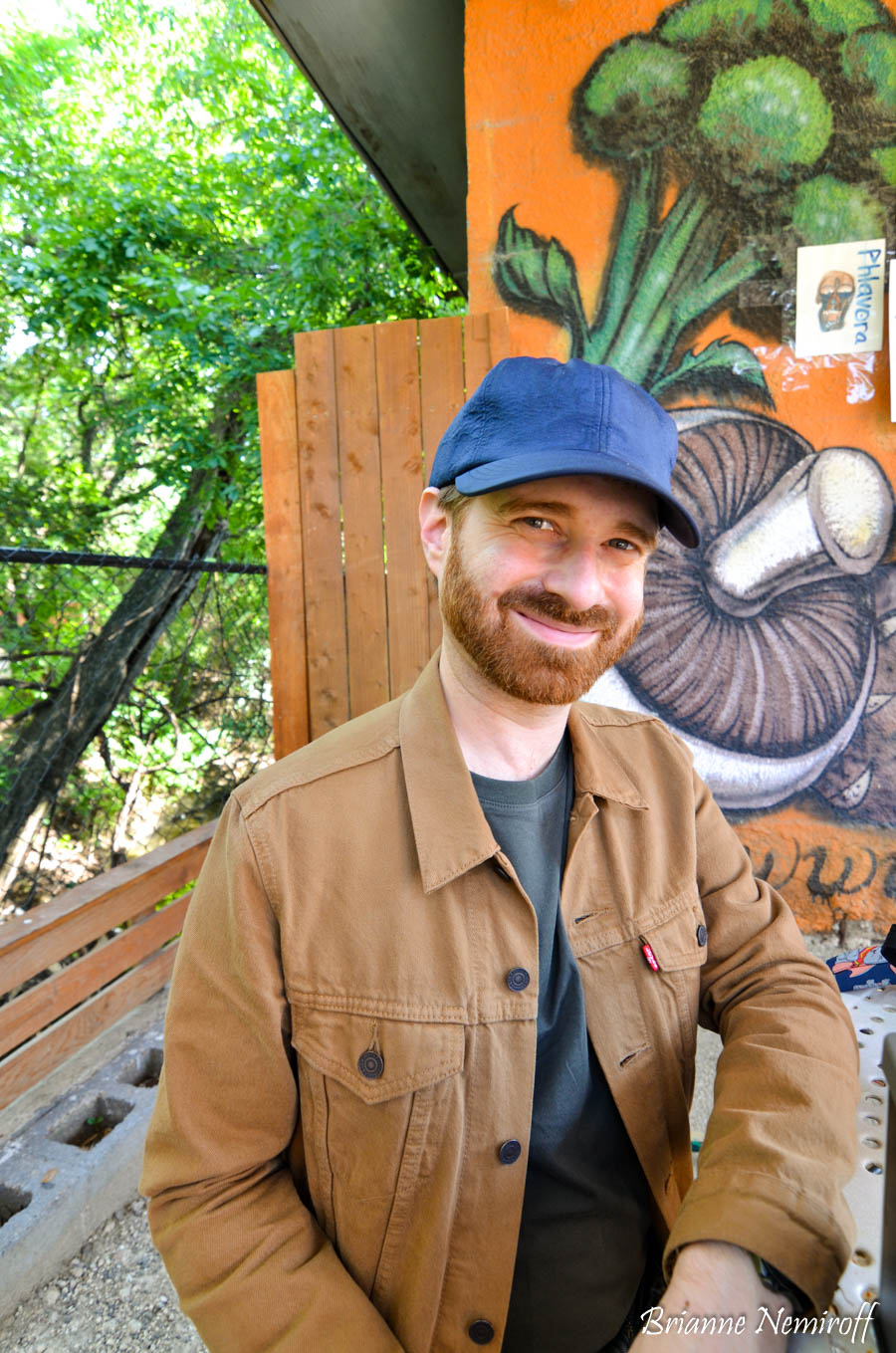 Afternoon Activity: 1st Ave 2:45pm to 5:00pm
1st Avenue offers the same opportunities as South Congress Avenue, but provides a more low-key vibe with much less foot traffic. This block has fun food trucks, vintage shops, murals, and unique plant-based eateries just like South Congress Avenue, but you'll surely have more breathing room. We recommend the following:
Shops on 1st Ave: Bloomers and Frocks (vintage dresses spanning the 1900s), Flashback (a multi-room house packed with retro housewares and fun vintage outfits mainly from the 70s to 90s), and Austin Natural Soap (handmade non-toxic bar soap shop).
Photo Ops: Greetings from Austin Mural.
Food Options: South First Food Court.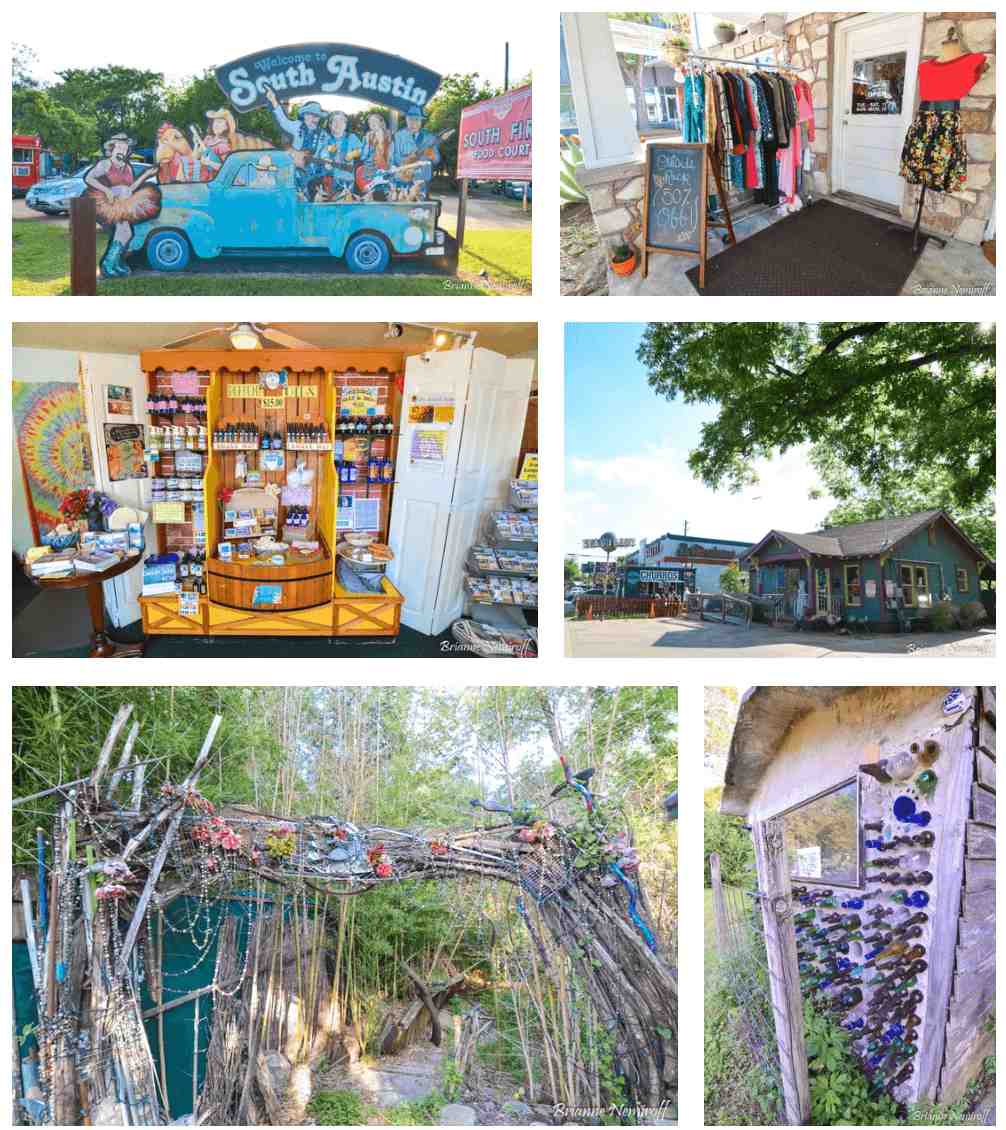 Dinner: Li'l Nonna's Pizzeria 5:30pm-7pm
If an all-vegan pizza food truck sounds like a dream, than Austin has fulfilled that dream and more for you! You can choose from eight different pizza options as well as eight slightly-altered options with a gluten-free crust for gluten-free diners. We highly recommend the Beeteroni'n Cheese. The "pepperoni" is made with dehydrated and spiced beets and it's absolutely delicious.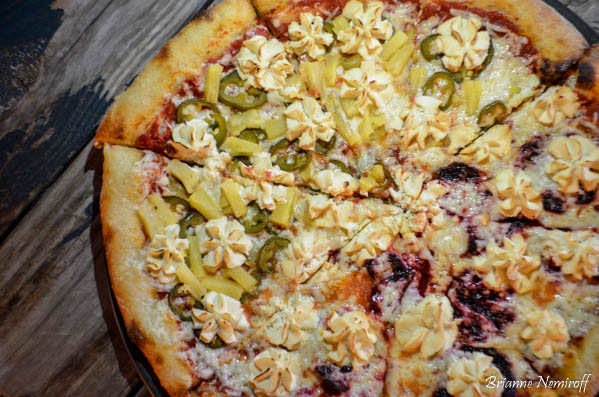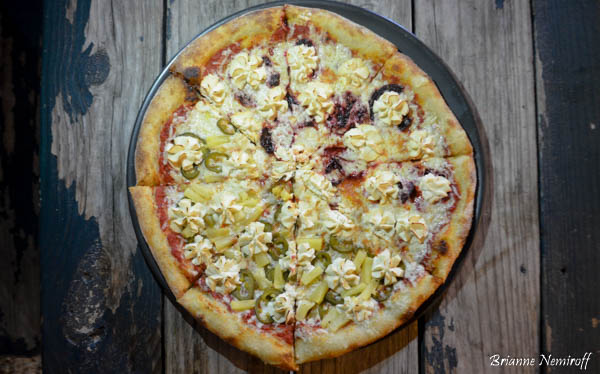 Late Night Activity: Congress Bridge Bats 7:30pm-9pm
If you catch an earlier dinner, then you should be able to arrive around 7:30pm, which gives you time to park, set yourself up in a good viewing position, and arrive early just in case the bats want to leave early that evening. While they don't have a set time they appear every night, if they appear at all, they regularly appear around 20 minutes before sundown. It's truly a magical site watching a colony of bats appear from the under the bridge and ascend over the city.
Pro tip: If sundown appears to be earlier than usual, we recommend reserving a front row seat for yourself near the river and dining at Li'l Nonna's afterwards. They're open until midnight everyday except Sunday, when they close at 10, and are only closed on Mondays.
Honorable Mention: HOPE Outdoor Gallery
HOPE Outdoor Gallery was an astounding public art gallery that both artists and art-lovers enjoyed. It was a space for community, concerts, color, and unforgettable photographs. We managed to visit this gallery a few months before it was torn down. Luckily, there are plans to start a new space near Carson Creek Ranch, but this space will always be remembered for its ingenuity and adventurous spirit.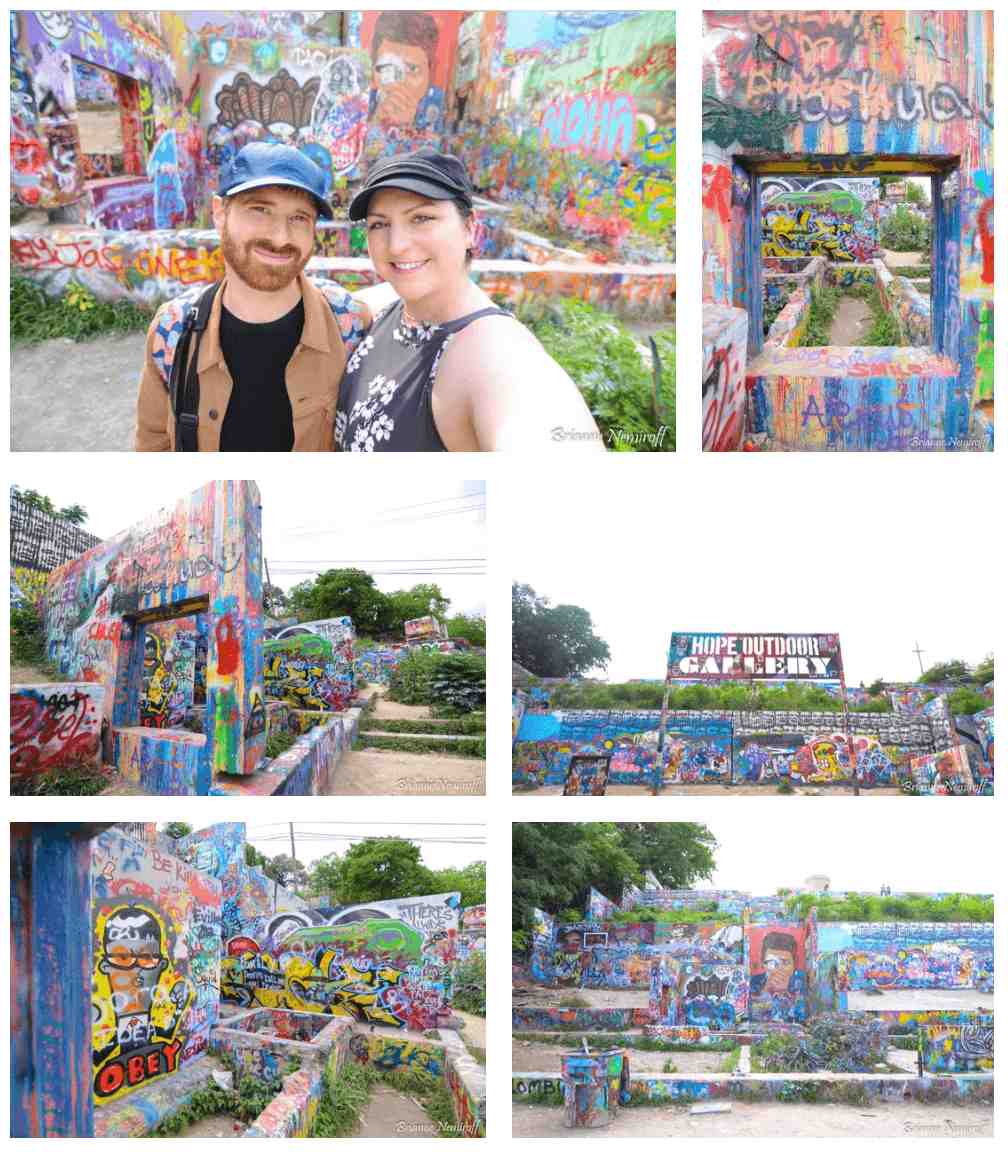 Austin is weird, spirited, youthful, funky, magical, and yet rustic and timeless. It's a place where creatives flock to share their talents, while also a place for ultra-conservatives to fight on the behalf of big oil companies in the Capitol. The city is constantly modernizing and sometimes gentrifying neighborhoods too fast for the community to withstand, but it still manages to be a beacon of hope and change amongst a state fighting to stay the same. Enjoy its fervor, its food, and its fanciful live music during your 72 hours in Austin you soon won't forget.
Want more articles like 72 Hours in Austin, Texas? Sign up for our newsletter on the right side of the page.