With its impressive architecture and enchanting walkways, San Antonio makes for a charming romantic getaway or weekend cultural excursion. Its downtown is pedestrian-friendly, making for an easy walk around the River Walk and The Alamo. But you can do so much more during your 48 hours in San Antonio than just visit its city center.
We encourage you to rent a car to visit the best vegan-friendly restaurants, The Strip, Historic Market Square, UTSA Institute of Texan Cultures, and San Antonio Missions National Historical Park. In the words of Pocahontas, here's a guide to go just around the riverbend in San Antonio.
Day 1
Breakfast: La Panaderia 8am-9am
San Antonio is a confluence of many cultures, and that is certainly reflected in its cuisine. In fact, that's the whole premise at La Panaderia, a local bakery that serves baked goods and breakfast using recipes and techniques from Europe, the U.S., and Mexico. To prepare for a long day of exploring, we highly recommend having a Café Goteo, a Mexican hot chocolate, or customizing a vegan breakfast sandwich or toast to your liking.
Morning Activity: The Alamo 9:15am-10:30am
Now that you're nourished by a hearty breakfast and jazzed on coffee or chocolate, now is the time to walk the three blocks eastward to the historic structure that placed San Antonio on the proverbial map in the first place: The Alamo! Known as the site of the famous battle between the Texan and Mexican Army in 1836, this Spanish mission and fortification has stood as a bastion of American military history and folklore. Even if you aren't keen about what the fort represents, it is a beautiful structure that represents the architectural style of a by-gone era. Plus, you can take pride that your early arrival helped you avoid the crowds.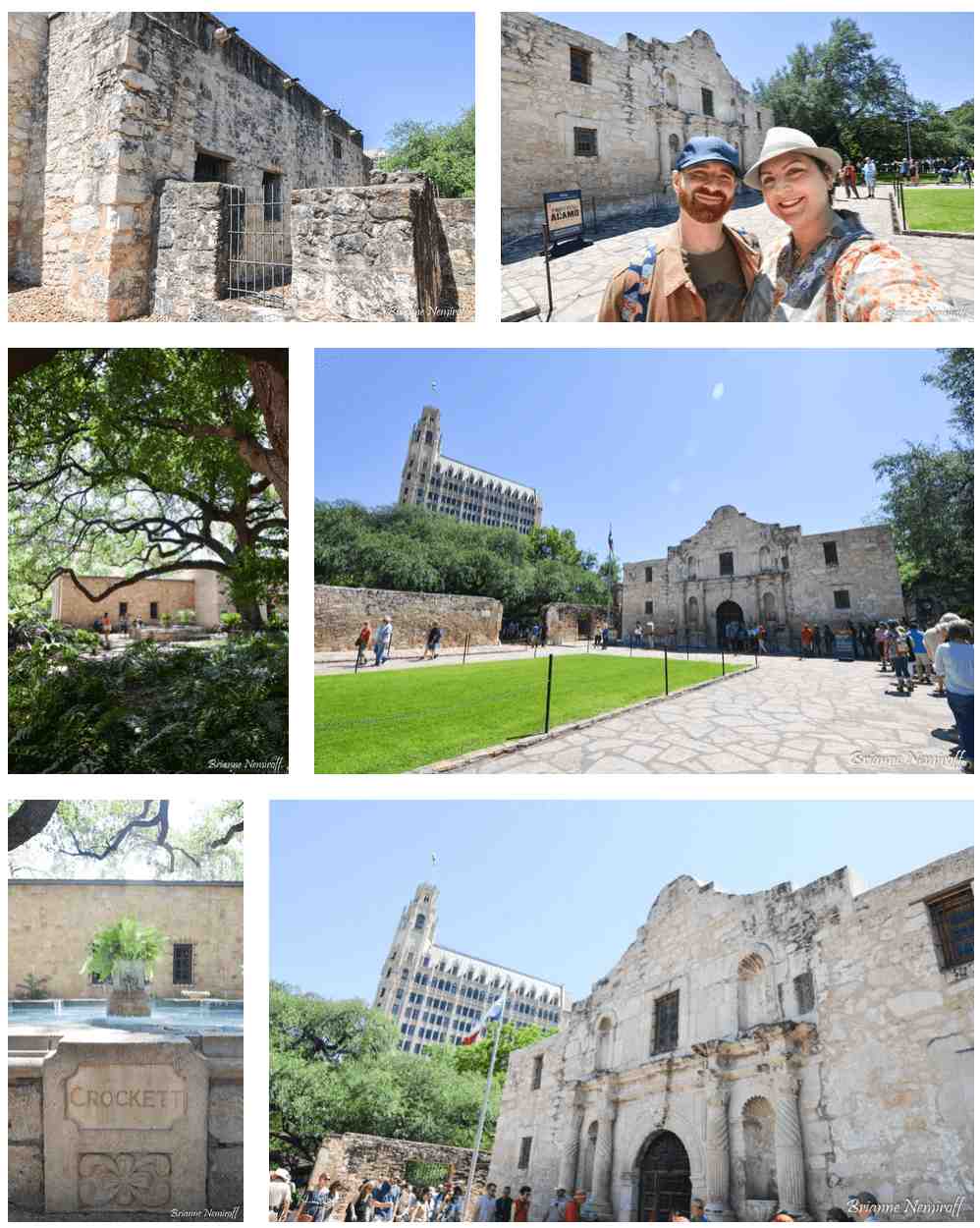 Late Morning Activity: La Villita Historic Village 10:45am-11:45am
Now that you have had a chance to marvel at the architecture and cultural environment of the city, not to mention survive the throng at The Alamo, it's time for a calmer experience. There's no better place to do this than La Villita Historic Village. Built in the 18th century as a "little village" for squatters and those without land titles to their names, this site was the first neighborhood in the area. Now it is home to local artists for showcasing and selling their crafts. We highly recommend visiting the Capistrano Soap Company (soap and skincare), Scentchips (candles), and The Bird and Pear (seller of local artist's goods). If you're in need of a pick-me-up, head over to La Villita Cafe for a quick coffee before you head over to lunch.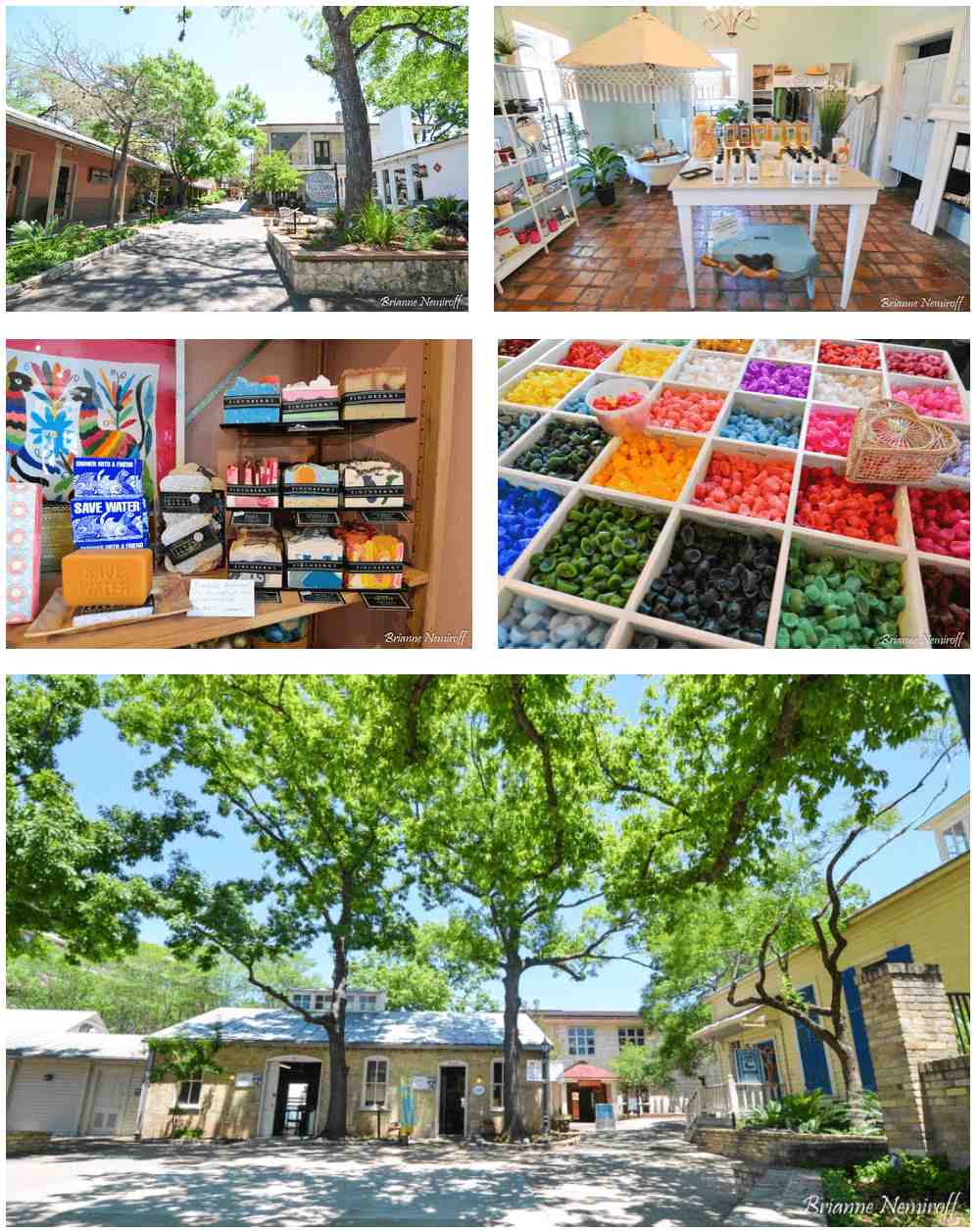 Lunch: Pharm Table 12pm-1pm
After a long morning of rigorous exploring, the Pharm Table offers a wide variety of smoothies, hearty salads, sandwiches, soups, and more to refuel your body. The menu is 100% plant-based with the option to add-on animal proteins instead of taking off—what a refreshing and convenient model for those who need a plant-based meal. This restaurant has one of the healthiest menus in town as it prioritizes gut health and only uses organic, local, and gluten-free ingredients. You won't have to worry about leaving too stuffed to continue on to your next activity.

Afternoon Activity: Downtown San Antonio and San Antonio River Walk 1pm-5:30pm
The walk from Pharm Table to the River Walk is only half of a mile. We encourage you to keep your eyes peeled for fun boutiques in Downtown that may interest you instead of barreling through to the River Walk. Or just simply look up to admire the Art Deco architecture all around you. Fans of antique shopping will want to pop into the Alamo Antique Mall as they have a collection of furniture, collectibles, political buttons, toys, and housewares.
When you're ready to descend to the River Walk, you will find yourself in a place that feels like Texas Disneyland⁠—where plant life intertwines with the water, buildings, and restaurants, and yes, often crowds of people. If you're looking to learn more about the River Walk, or see the complete 15 miles of the River Walk, we recommend taking a guided boat tour.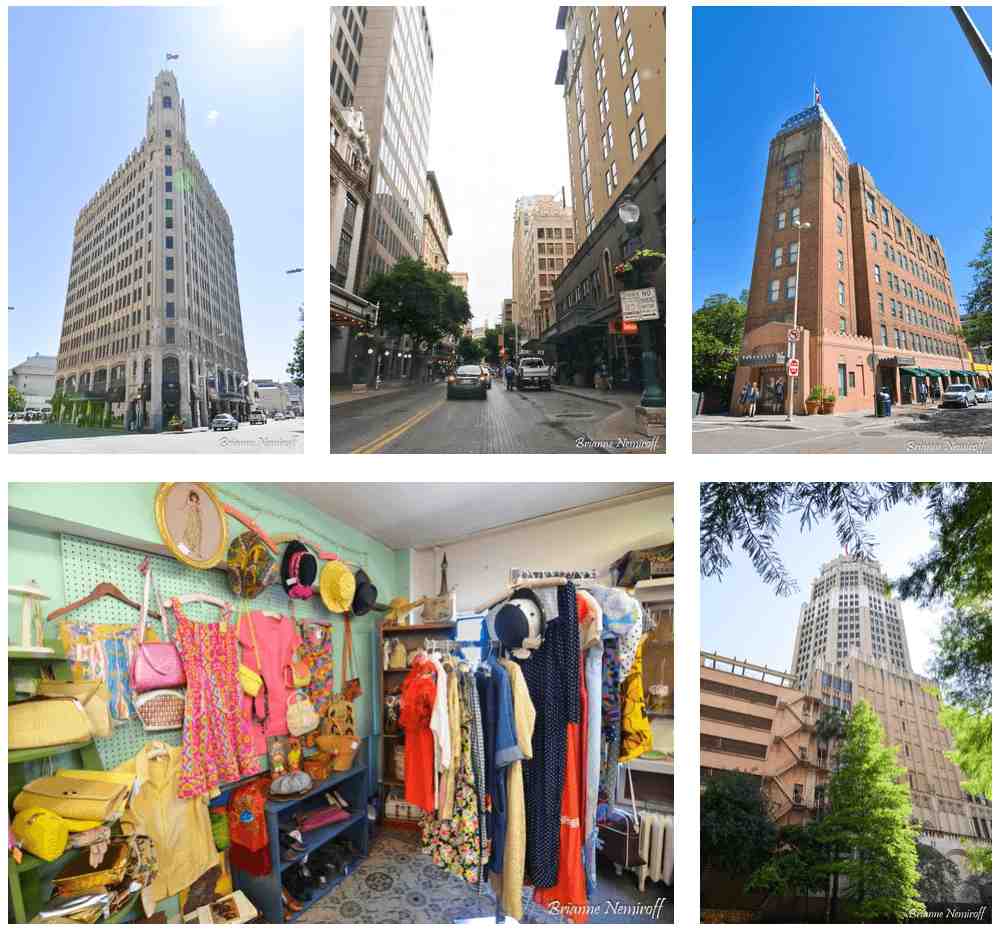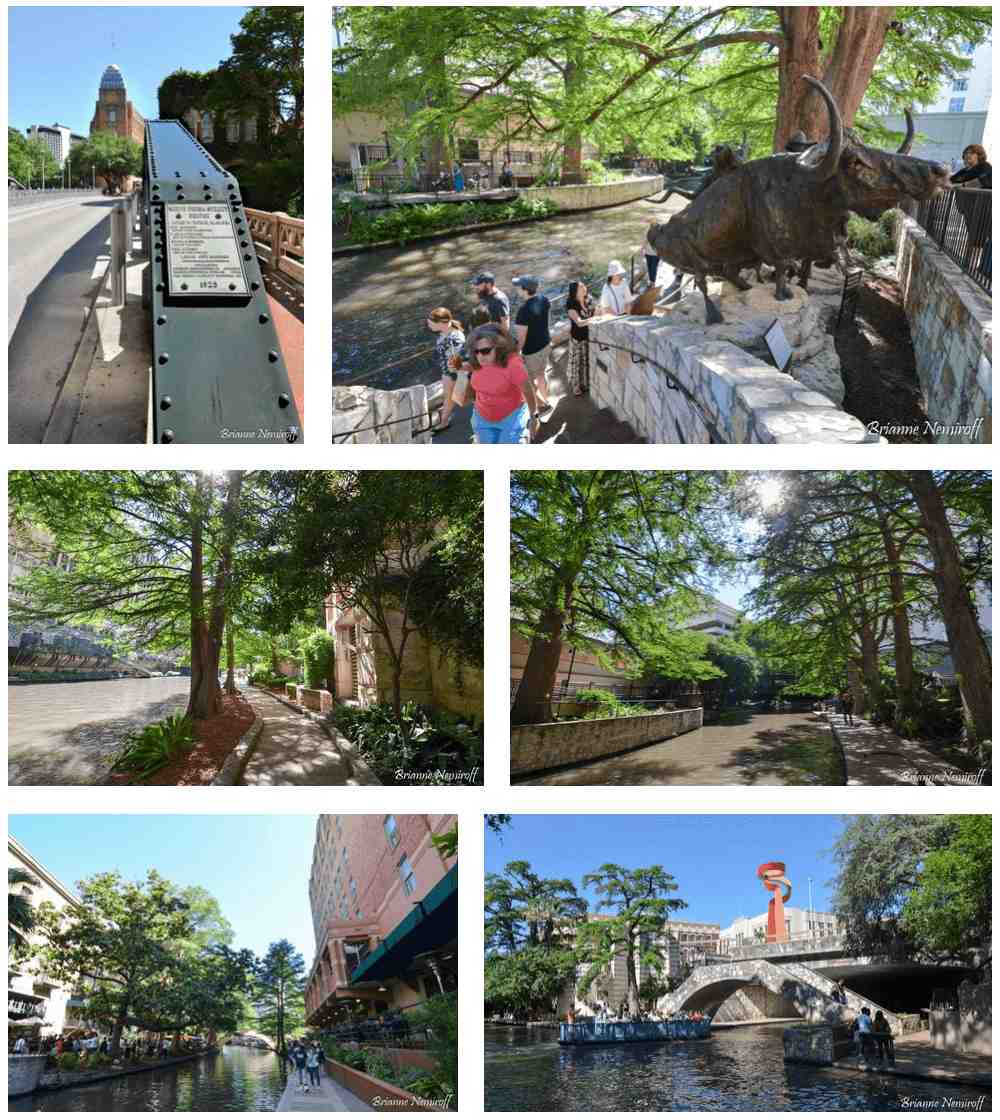 Dinner: La Botanica 6pm-7:30pm
La Botanica, on The Strip, is a quick drive from Downtown San Antonio; but to find the better plant-based options, visitors generally need to avoid the downtown area. With its artisanally-crafted wooden and aluminum walls, tables with Mexican decor, and creative cocktails and savory dishes, La Botanica feels like the best outdoor party in town. Not only is its menu respectful of plant-based and other diets, but it is also a safe place for those of the LGBTQ community. Anyone who is looking for a festive and friendly place with incredible Mexican dishes and drinks won't be disappointed.
Dessert: Candlelight Coffeehouse 7:30pm-8:30pm
Although "coffeehouse" is in its name, this place is much more than that. It's also a wine bar, restaurant, and a neighborhood hang that feels like a more-laid-back and less-organized version of Central Perk. Choose a drink from their grand selection of coffee or wine and relax on one of their charming mismatched couches or chairs.
Day 2
Breakfast: Revolucion Coffee + Juice 9am-10am
Revolucion Coffee + Juice is a plant-based coffee and juice shop in Downtown San Antonio. In a city that tends to be very hot and humid, starting the day off with a power smoothie or smoothie bowl is a great way to immediately cool off and cleanse your system. Considering your itinerary is packed with exploring, we recommend the Matcha Energy Bowl or the Office Breakfast Smoothie to start your day. They also have raw snacks, protein bites, parfaits, and bars if you'd like to ingest more solids than liquids for your breakfast.
Since the 1730s, Historic Market Square has been used by traders and locals selling wares, supplies, and provisions. Impressively enough, it still is to this day! Here, you can find Mexican crafts, handmade goods, and street food, although it's very hard to find a vegan option. Despite that fact, it's fun to look around at all of the crafts and admire the accomplishment that this market still stands and functions the same almost 300 years later.
Like many other marketplaces, if you plan to purchase any item, be prepared to deny plastic bags and have vendors refuse your reusable cups as they still may not be familiar with these zero waste practices.

Viva Vegeria is San Antonio's only 100% vegan and gluten-free restaurant. It also happens to be our favorite restaurant in all of San Antonio. Serving both Tex-Mex and Latino dishes, you can dine on flavorful dishes such as "Chicken" Mole Enchiladas, Chile Limon Kale Salad, and Pozole, as well as tacos, flautas, nachos, and the list goes on. You'll love the colorful decor, the laid-back vibe, and the overall feeling of warm hospitality when you walk in the door.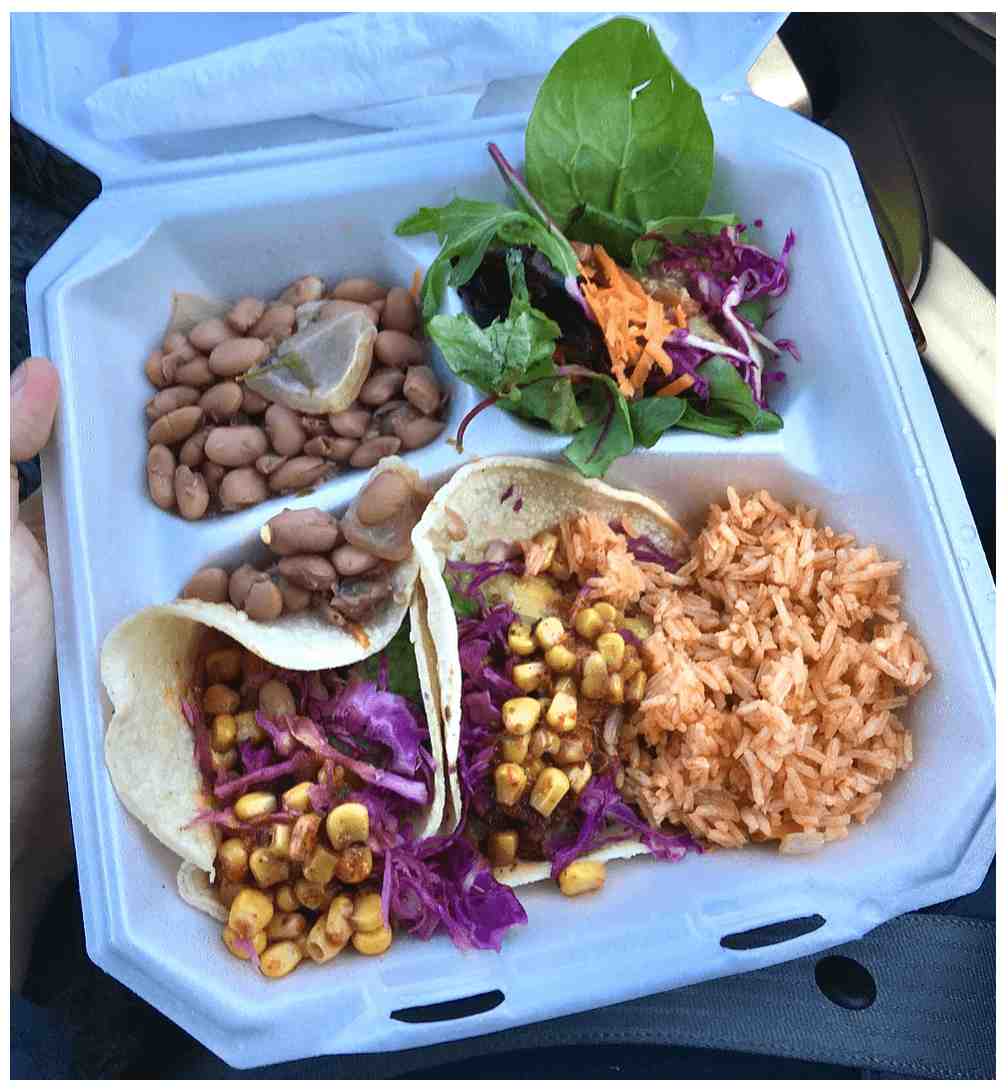 Afternoon Activity: San Antonio Missions National Historical Park 1:15pm-5pm
One of the most beautiful ways to enjoy a city is to stand where it all began. On day one, you visited The Alamo, but day two of your 48 hours in San Antonio allows you to visit four sites in the San Antonio Missions National Historic Park that are almost 100 years older than The Alamo.
Driving south, Mission Concepción is the first stop. This mission was dedicated in 1755 and is the oldest unrestored church in America. If you look closely, you can still see a few of the original frescos (painted geometric designs) on the walls.
Two and half miles south, you can walk onto the grounds of Mission San Jose, which is still an operating Catholic Church. Founded in 1720, the grand size of its grounds surrounding the church lead to its reputation as the "Queen of the Missions." Tourists love to head to the south wall of the church to see La Ventana de Rosa, a.k.a "The Rose Window." Sculpted in 1775, it's an example of Baroque architecture, created by sculptor Pedro Huizar in honor of his love, Rosa, who was lost at sea on her way to join him.
Third, you will continue south to Mission San Juan, founded in 1716, but completed in this new location in 1756. Unlike the other missions, San Juan was a self-sustaining community of artisans and farmers, who also helped provide goods to nearby communities as far east as Louisiana!
Lastly, a few more miles south is your final destination: Mission San Francisco De Espada Catholic Church. This mission was founded in 1690 and was the first mission in present-day Texas. Its location and purpose served as a buffer against French encroachment from Louisiana.
To think, all of these historic venues are only a few miles away from Downtown San Antonio. It's truly incredible how the city has grown around these missions that haven't changed in centuries.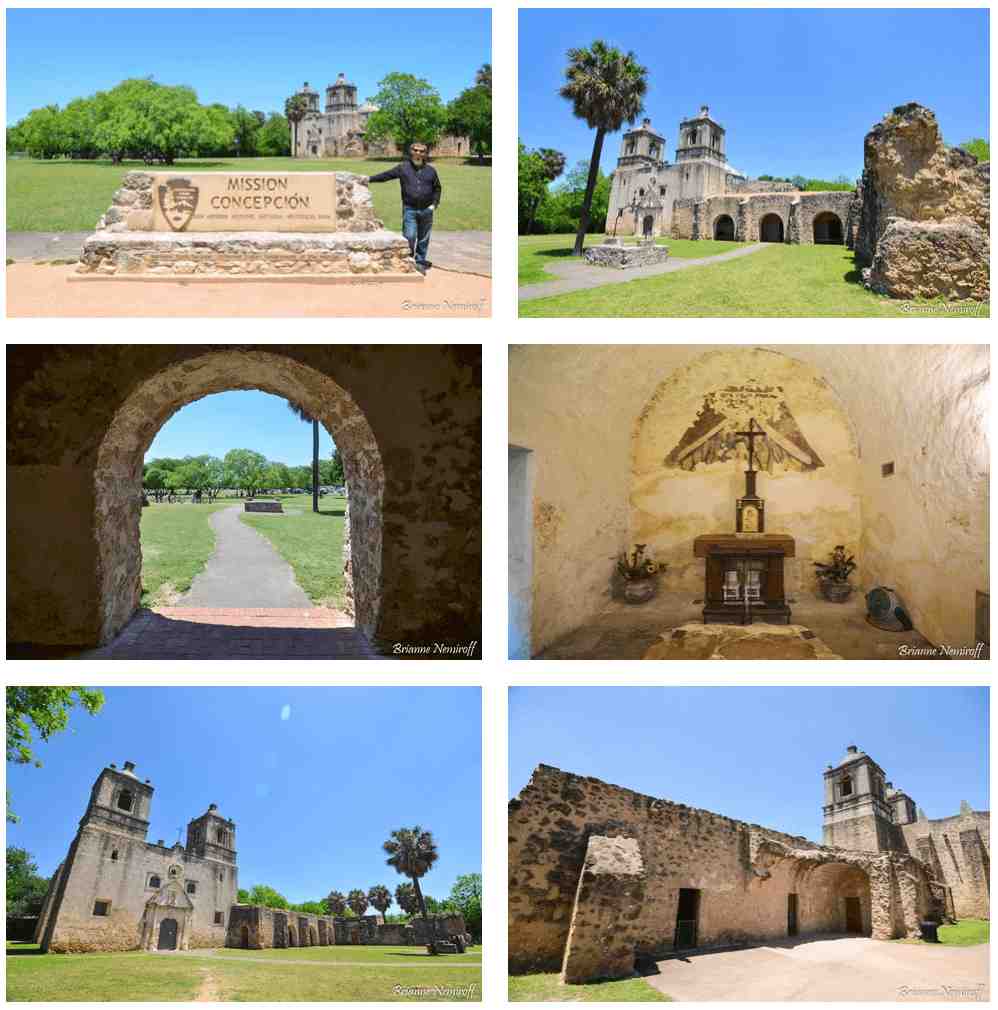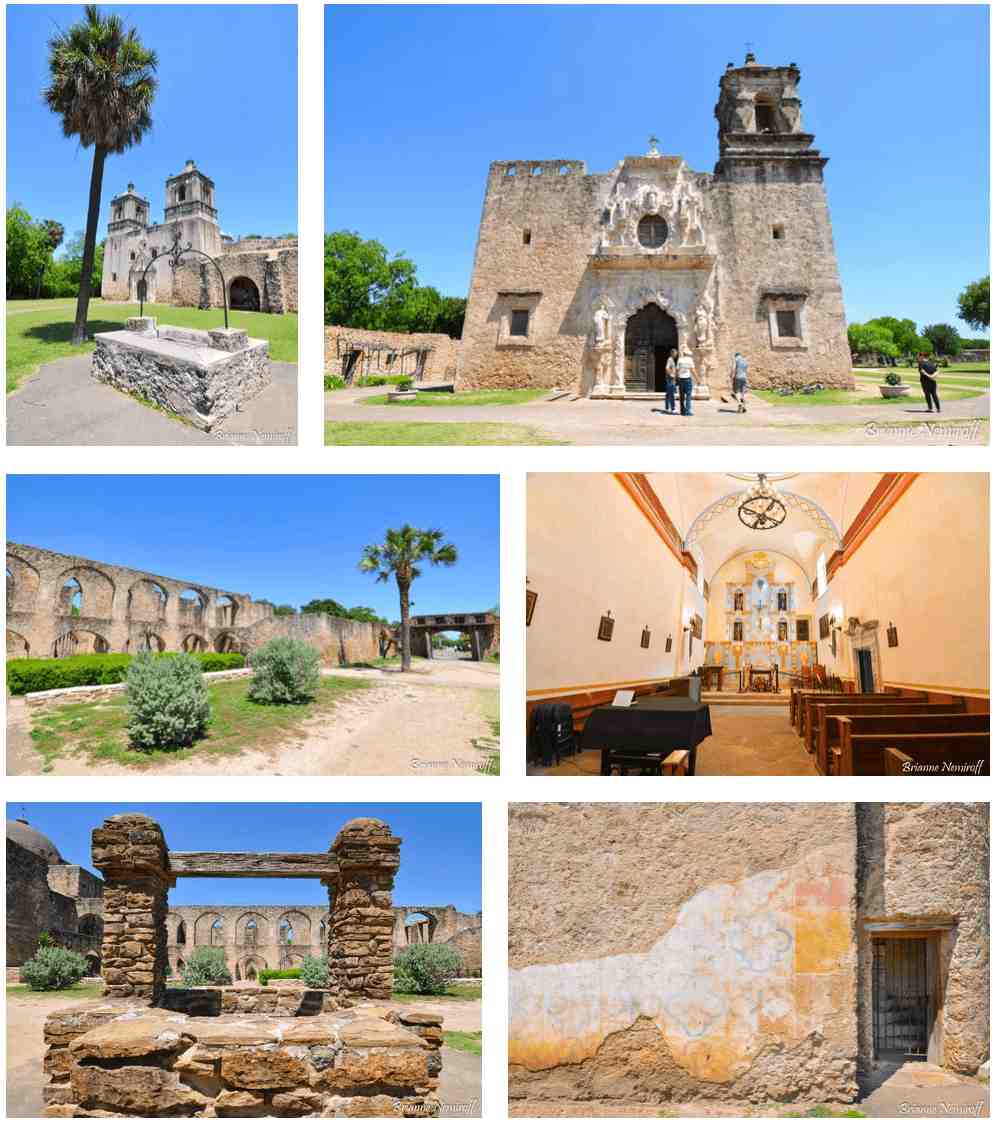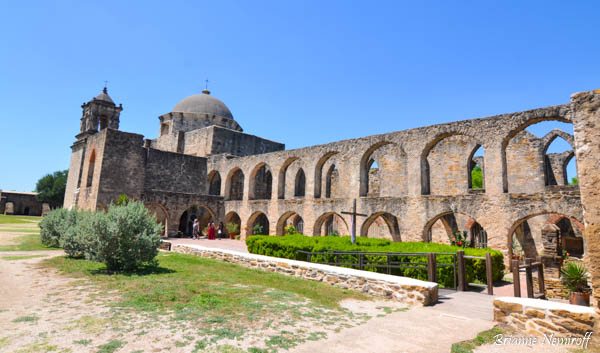 Dinner: Green Vegetarian Cuisine 5:45pm-7pm
After a 20-minute drive, give or take some traffic, you will arrive at your casual dinner spot. Green Vegetarian Cuisine is known for providing classic comfort food and fast casual fare. If you've been touring the city on an exceptionally hot day, you will definitely appreciate one of the lighter meals such as the Pear and Pecan Salad. If you're ready to go all in, they have menu items such as the Chicken Fried Chik-N (fried vegan chicken served over mashed potatoes and kale) or the Big Nasty Burger (chickpea pattie smothered with vegan cheese, mushrooms, vegan bacon, and a chipotle mayo).
Late Night Activity: Pearl Brewery 7pm-10pm
While there are a few real breweries within walking distance, Pearl Brewery is actually a shopping center that has a beautiful outdoor space with fountains, a local coffee shop, bakeries galore, and a few live music venues. Whether you'd like to end the day with a pastry and coffee, sip wine at a wine bar, tap your toes to the ever-changing beat at a jazz club, or window shop the boutiques, you'll be able to end the night as you please at the energy level that suits your mood.
We were surprised to find out that San Antonio was the most visited city in Texas. However with its national parks that bring in history buffs, its animal tourism (SeaWorld and the San Antonio Zoo) that brings in families, and the River Walk that brings in couples and families of all ages, we can understand the draw to come to this diverse city of attractions.
The drive to the missions brings you out of Downtown San Antonio, but we still recommend staying in Downtown to be as close as possible to the majority of your itinerary. We recommend staying at Hotel Valencia Riverwalk for convenient access to Downtown, The Alamo, and the River Walk.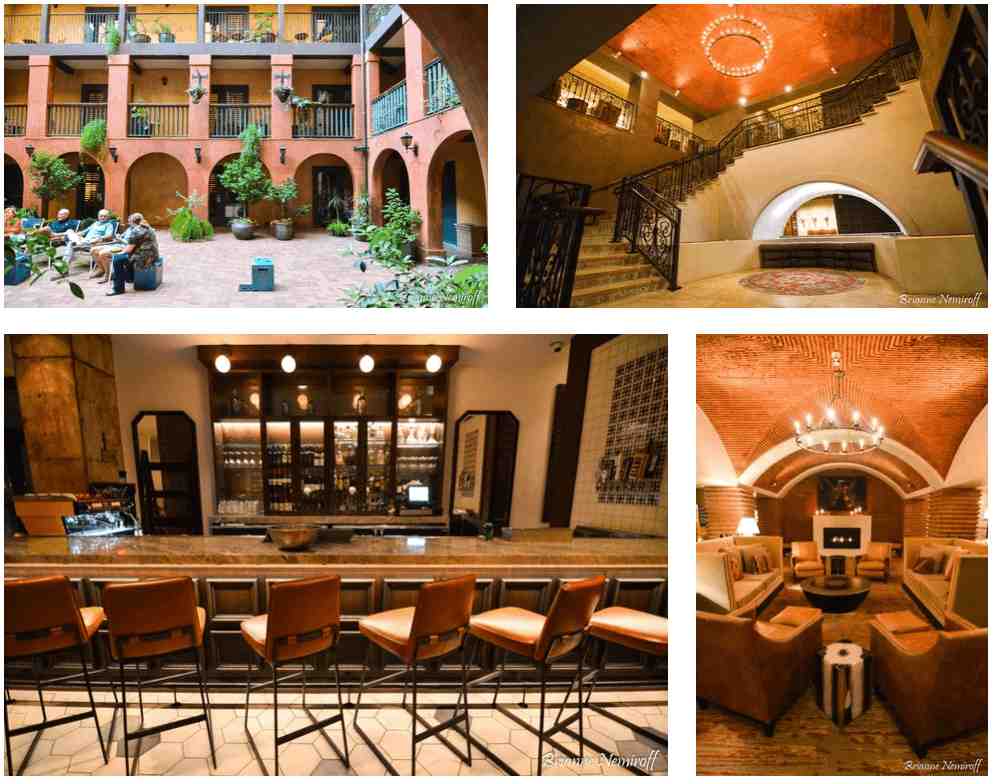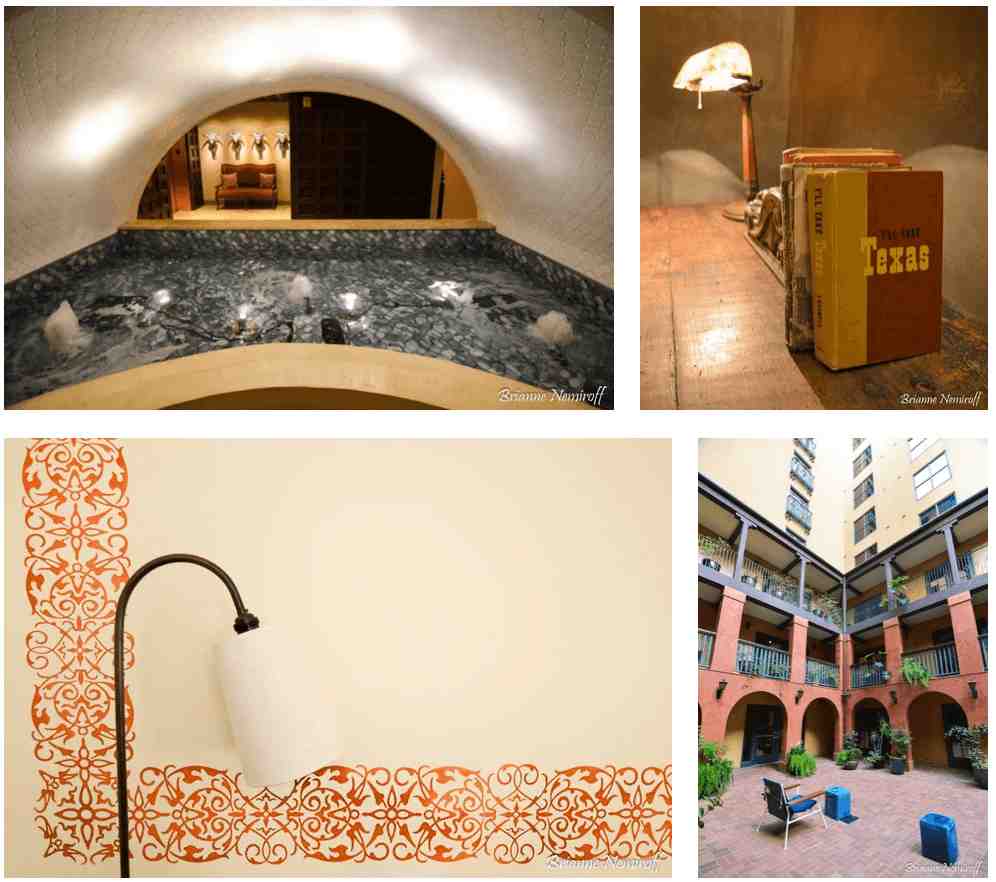 We hope visiting San Antonio is now on your bucket list, if not only for the history, but also for the local culture, cuisine, and the attractions. You're in for a great weekend of culture and Tex-Mex regardless of what time of year you visit.
To never miss out on an article like 48 Hours in San Antonio, sign up for our newsletter on the right side of the page.