Road trips represent freedom on the open road and exploring the unknown. We drive to see the big Texas skies, the giant skyscrapers of New York City, and the neoclassical columns and domes in Washington D.C. We hear about stopping at diners along Route 66, enjoying barbecue in Kansas City, and making it all the way to eat a hot dog at Nathan's Famous in Coney Island. But does this all apply to ethical tourism?
If you're vegan, you have to plan your food stops. If you're in a wheelchair, you have to check that every stop is going to be ADA-compliant. And if you're anything other than White and Christian, you might have hesitations as to which states you visit at all.
So how can we instigate new ethical tourism practices so that smaller towns and cities attract ethical travelers of different cultural backgrounds and specific diets? How can we make it so everyone feels welcome and safe? These are the changes we recommend so that the U.S. and parts of Canada can become more forward-thinking with their local tourism.
Offer Meal Options for Those with Special Diets and Allergies
When we travel through the smaller towns, we would love to be able to stop and spend our tourist dollars there. But if there are no vegan options, we have to keep driving. What happens most often is that we have to buy multiple meals ahead of time in a major city and buy enough to last until the next major city. For example, we had to pick up four meals worth of food in Salt Lake City before our drive to Austin as our overnight stop in Farmington, New Mexico, hadn't any vegan options outside of Taco Bell. (Even when it's easy to modify, the employees at Taco Bell were still confused as to how to make the breakfast items vegan.) Later that day, we had to pick up two days worth of food in Albuquerque as there weren't any options between there and Austin. It becomes very difficult to plan food options and makes us less spontaneous with our travels.
How to Implement Change: Ask for vegan options wherever you go and thank the restaurants who do have them available for you. Also, make it a habit to tell the restaurants how you found them as many of them want to know whether or not their marketing efforts are working.
Dear Destinations, consider adding vegan options to your local menus, and not just side salads and fries. Insist on hearty vegan options like buddha bowls, burritos, and sandwiches. And don't forget about other dietary needs! There are plenty of travelers and families who need food for those on a gluten-free, nut-free, and keto diet. If you have these options in your town and promote them on Google, HappyCow, and with a sign in your window, you'll start to see more tourist clientele.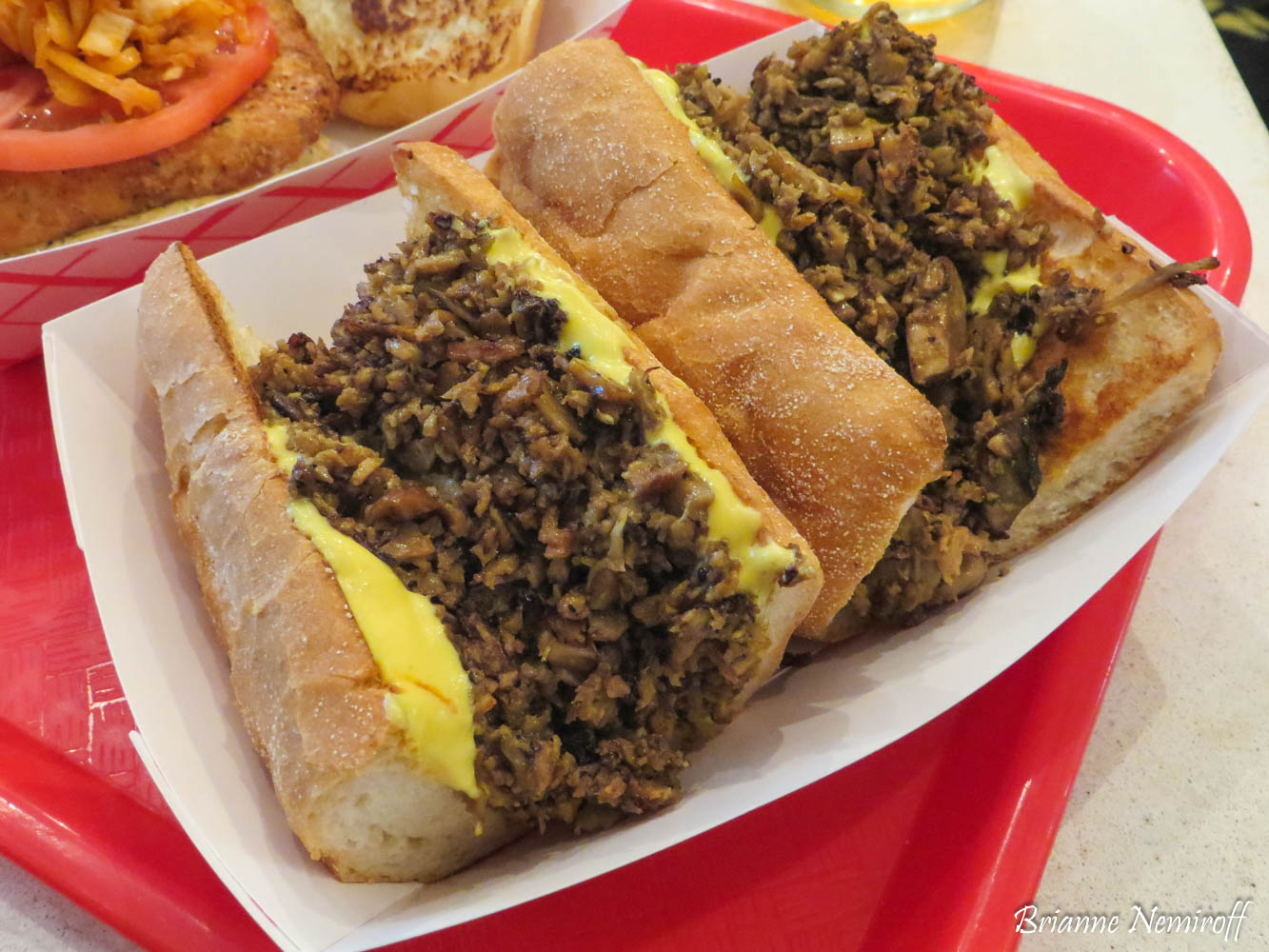 Acceptance of All Creeds, Colors, and Religions
This may seem obvious, but there are many citizens of subcultures, races, and religions in the U.S. who do not feel comfortable traveling into the South or Midwest for fear of getting harmed or taken advantage. Even we have felt uncomfortable traveling as Jews through certain parts of the country and Bree has felt the need to tuck her necklace under her shirt.
How to Implement Change: If you've read about hate crimes in the area, make it a point to mention to the tourism bureau or local businesses that you would not feel safe and are encouraging your friends and family to pick another destination that assures your safety. When you're on the road, step foot in the businesses that promote equality and acceptance.
Dear Destinations, demand your tourism board include a diverse group of people in their promotional ads. Publicity ought to portray all sorts of people so that anyone can see themselves there. For tourists who don't see your ads and are just driving through, consider displaying rainbow flags and signs that say "all are accepted here"; e.g., pro-LGTBQ stickers, et al. If your town acts progressively and truly does welcome people of all backgrounds, then celebrate it. If your town doesn't, then prepare to never see a rise in tourism from anyone who isn't White and Christian.
Offer Spaces for Wheelchair Users
Despite the ADA and other similar legislation in Canada, many activities and venues are still inaccessible to those who use wheelchairs or walkers. This includes all forms of seating, sports, and activities that they can do. We can't tell you how many times we've seen boutiques not offer ramps up to their studios or restaurants with a lack of space for wheelchairs. These businesses are only hurting their sales by excluding families with special needs.
How to Implement Change: If you see a restaurant or business that does not have a ramp or is not ideal for those with walkers, consider mentioning to a manager that it could improve their foot traffic by making their business more accessible.
Dear Destinations, encourage your local businesses to include wheelchair ramps up to their venue, even if there's only one step. Restaurants should also consider making extra space between tables for customers who need to navigate in wheelchairs or walkers. If you're concerned that this will take up more space and reduce the capacity in your restaurant, then keep in mind that the fact that you're accommodating will only attract more people. 
Don't Create a Typical Tourist City Center 
Ethical travelers want to learn about a destination without leaving a footprint, and they want to learn the truth—not a fabricated story wrapped up in an Instagram photo booth or family souvenir photo. We would prefer to see museums about the local history, spend money at small businesses with handmade crafts, and visit local parks. We can't tell you how many billboards we've passed that advertise panning for gold, riding animals, or seeing the largest ball of something. All of these situations are created just for tourism.
How to Implement Change: Visit towns that celebrate their history in a way that doesn't make people dress up like pilgrims or cowboys. Try to spend your dollars at small businesses that are giving back to their community.
Dear Destinations, we do not need a historical recreation or mock-up of the Old West. Promote your town as it is today. Is your town great at brewing beer? Advertise a walking brewery tour. Do you have a lot of extraordinary artisans? Open a shop that sells the work of your local artisans or have the artisans invite tourists into their studio. Ethical travelers want to visit places because of how they are today and not necessarily because of their past.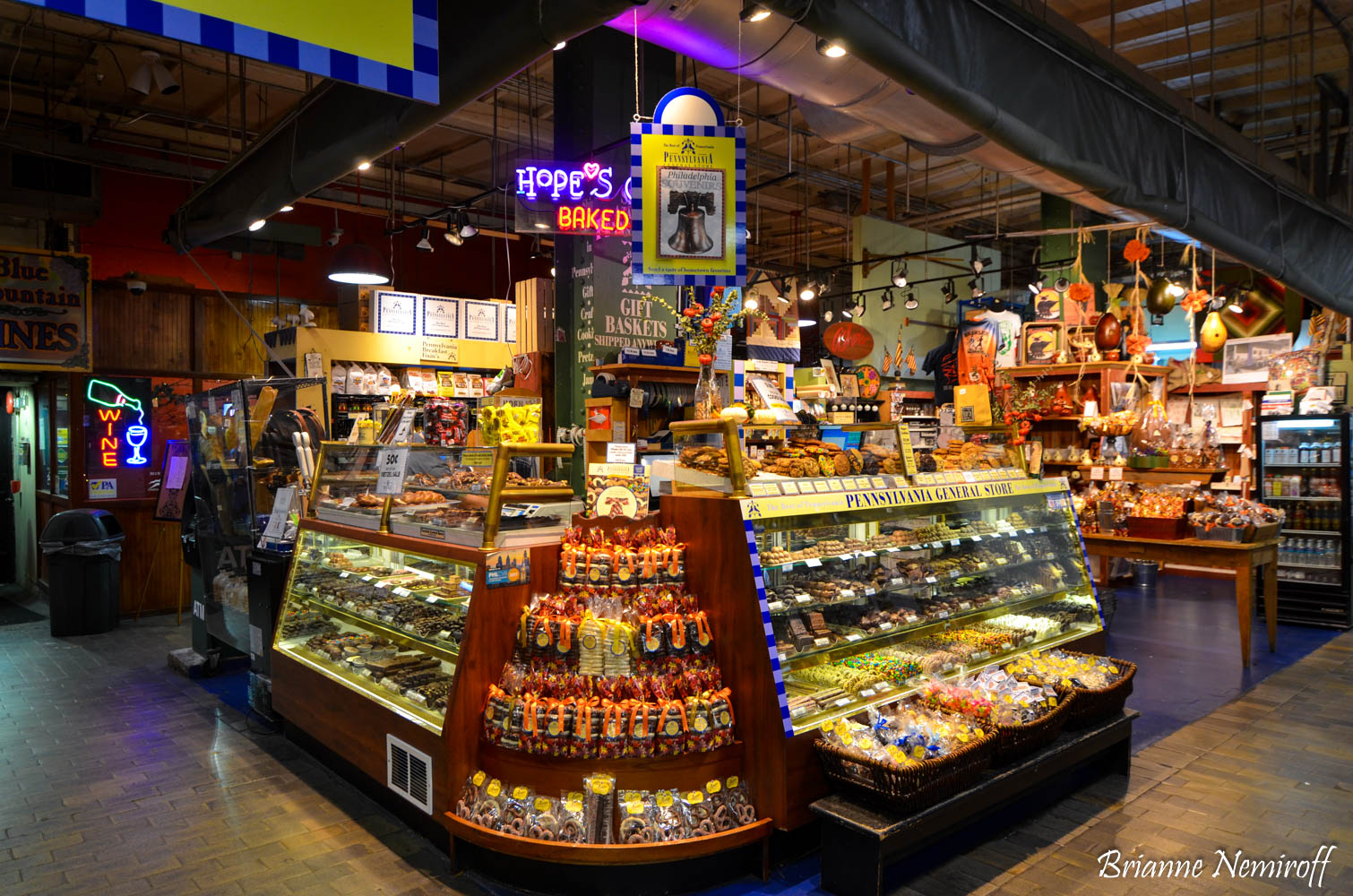 Don't Prioritize Tourism Over the Locals
It's truly upsetting to drive through a smaller area that appears to have no purpose other than serving tourists. This is what a tourist-serving destination looks like: a main street filled with restaurants, cafes, hotels, and souvenir shops. A destination that operates for the locals first would also have services like a dry cleaners, grocery store, and specialty shops like bakeries and tailors.
Bigger cities also often fall into the same trap. When big cities allow private developers to build properties meant just for accommodating tourists, their interests, and the very-wealthy, then the property values increase exponentially, thereby leaving lower and middle-class citizens no choice but to leave. In effect, the city is left only with a population of tourists and the wealthy, both of whom will not maintain it cultural identity. Cities like San Francisco, Vancouver, and Brooklyn have already kicked out millions of locals for the sake of business and tourism. They all possess dazzling shopping centers and gleaming skyscrapers, yet don't have any locals to visit or inhabit them. 
How to Implement Change: Try to avoid stopping in towns that seem to prioritize only your well-being as a tourist and not the inhabitants. Don't spend your money in a place that obviously isn't operating ethically.
Dear Destinations, to avoid this fate and to retain a populace and culture, city governments, both large and small, ought to routinely check in with its locals. Locals, in turn, should always participate in development projects in order to protect the history and businesses in their town.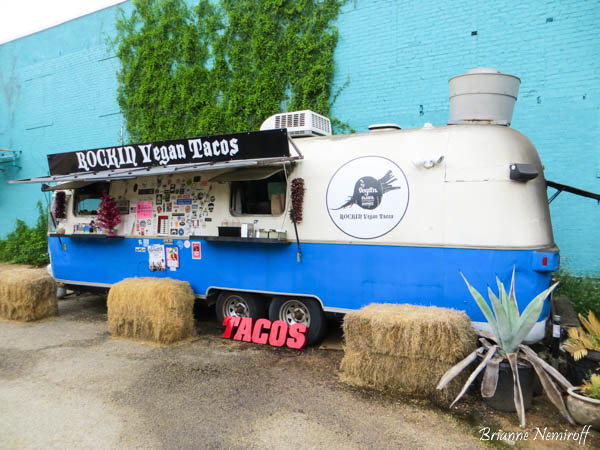 How We Can Inspire Ethical Tourism
Taking a road trip across the U.S. is on the bucket list of millions. But as our diets change, our populations become more diverse, and we all become more ethical travelers, will we start to leave the majority of the U.S. behind? Will we exchange Route 66 for routes that take us through Kansas City, Denver, and Las Vegas instead of small town U.S.A.? 
Implementing big change like we're suggesting above is not a task solely for those who create public policy. As we've seen the vegan movement grow year after year due to high demand, we can also see the tourism industry change as our demand changes.
You can demand vegan options, demand illegal animal tourist stops be shut down, and you can simply state you refuse to visit until these destinations make changes. How will you go about making change before and during your next trip in the U.S.?