In January 2020, we visited Sonoma County, California, to learn more about the local eco-friendly and vegan businesses. After leaving our room at the Hotel E ⁠— a brand new hotel situated in a building over 100 years old in the heart of Santa Rosa ⁠— we drove west along Highway 12 gliding through the morning fog from the Pacific Ocean. After only 10 minutes, the highway became Sebastopol Avenue and we found ourselves parking on a side street sandwiched between a spiritual bookstore and festival clothing store. While we could have started our day with a spiritual awakening, we decided to walk another door down for our preferred kind of awakening, one from old fashioned caffeine at Retrograde Coffee Roasters.
The exterior of Retrograde Coffee Roasters was decorated with teal tables and chairs to match their namesake sign adorned with an illustrated astronaut floating in space holding a cup of coffee in zero gravity. The door had a welcome sign with an atomic age style font.
Inside you could immediately see that Retrograde was the nucleus of the Sebastopol community and was a good barometer to learn about the many types of people who live and visit the area. We saw beanies to our right, binkies to our left, boomers ordering black coffee at the counter, and zoomers enjoying flat whites in front of their laptops at single tables. Whether you could come here and get any work done was a toss up and a true test of luck as you could start your day off next to a newborn or a novelist hard at work.
Retrograde Coffee Roaster's menu was thoughtfully designed with plenty of variety for both omnivores and vegans. Each item was made locally or in-house with organic and ethical ingredients ⁠— from their local produce all the way to their imported coffee beans.
Retrograde Coffee Roasters is one of those true gems that checks off a lot of our boxes: works with their community, sources ethical ingredients, offers vegan options or is a 100% vegan establishment, and actually makes great food. During the pandemic, they've made it a point to offer extra help to those in their community and we hope their community returns the favor and helps them thrive for years to come. Sebastopol is that much better because Retrograde Coffee Roasters exists.
Meet Danielle Connor, Co-Founder of Retrograde Coffee Roasters in Sebastopol, California
How long have you been in business and what was your inspiration to start Retrograde Coffee Roasters?
Retrograde was started 6 years ago, in April of 2014. Casey and I were both working in coffee at the time and we wanted to create a space that had the vibe of the old school coffee houses ⁠— where all types of people could gather to connect and collaborate ⁠— but modernize it by serving really good specialty coffee and housemade food and provisions. At the time, nothing like that existed where we were so we figured… let's build it ourselves. 
What have been your biggest challenges as a small business owner?
Preparing for the unexpected. In the six years we've been in business, and most recently the last three of having our brick & mortar, we've experienced torrential rain and flooding, followed by record setting fires. Each year this weather pattern seems to repeat itself, and now we have a global pandemic and economic recession to come to terms with. Being able to connect with other small business owners in our community has been invaluable during these times of uncertainty. 
What have been some of your biggest wins as a small business owner?
Our biggest win hands down has been not giving up, despite feeling at times that we want to. When I look at our team and look at our community, it drives me to keep going, to get creative and seek solutions to whatever obstacle is in our way. 
If you could go back in time to give yourself one piece of advice when you first started your business, what would it be?
Accept events as they occur. 
This has been my mantra over the last few years. It can be really easy to dwell and feel sorry for yourself, especially when things happen beyond your control. Accepting the cards you're dealt allows you to create your path forward.
Sonoma County still only has a few select vegan and vegetarian establishments. Why was it important for you to make Retrograde vegan-friendly?
As individuals, Casey and I have been vegetarian for over a decade. When we opened up our coffee shop, we knew we wanted to serve food and drinks for everyone, that taste delicious and make us feel good. Everything on our menu is crafted with that intention. 
As a California Green Certified Business, we also know that the food choices we make directly impact our planet and it starts at the local level. Buying from trusted local farmers and makers means we are creating solid infrastructure for our local food economy for generations to come.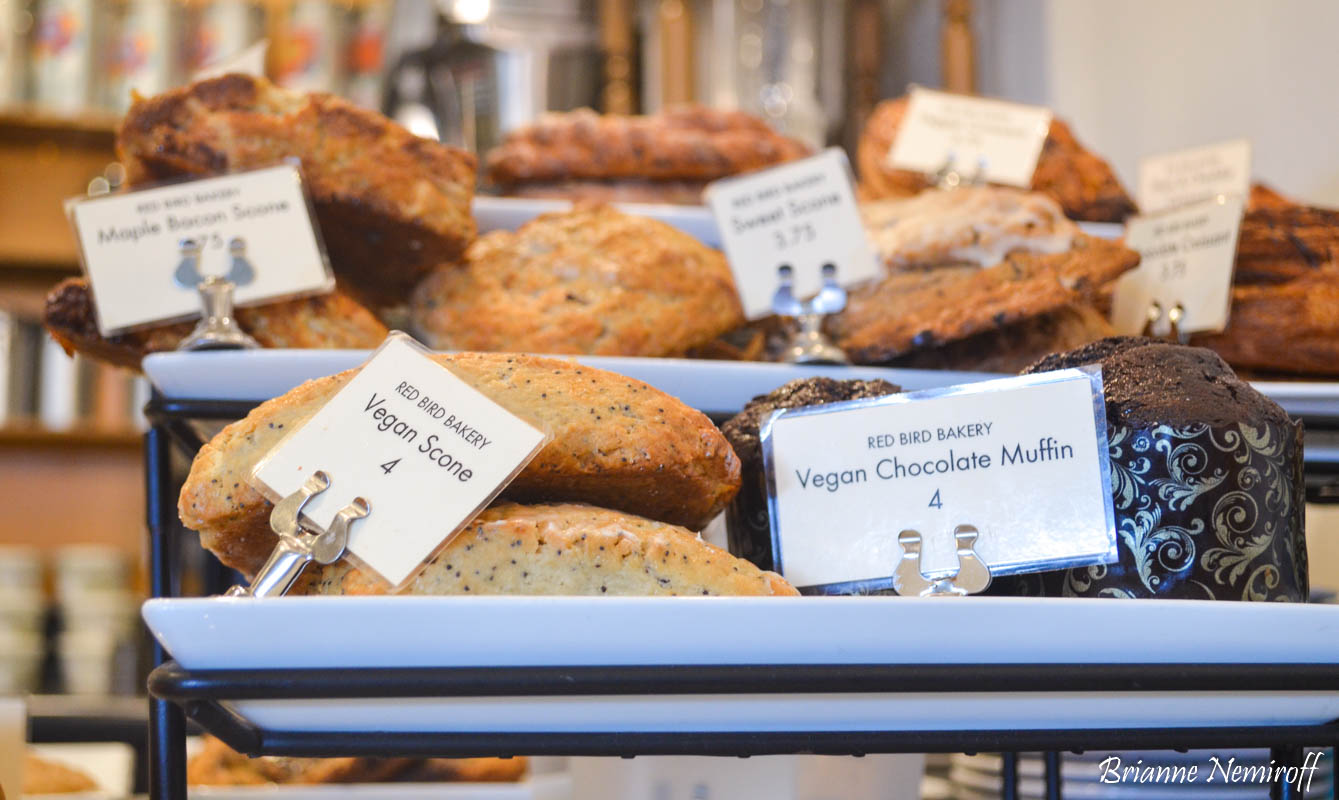 Can you describe the process of how you ethically source your coffee beans?
As a small coffee roasting company, we rely on our relationships with coffee importers and the coffee traders we work directly with to make ethical purchasing decisions. It often involves asking questions that can be a bit uncomfortable… like how much of our dollar is going from the importer directly to the farmer? How are the farmers being supported by the coffee importing company? How are the workers being treated? If the importer can't (or sometimes won't) answer those questions, we know it's not a good fit. 
The coffee importers are there at origin, connecting with the farmers in ways that we don't have the means to as a small company. We know that behind every cup of coffee, there are hard working hands that went into growing, picking, and milling it. So we have to build our relationship with the coffee trader at the importing company based on trust, values and transparency… that they are honestly representing the hard working people who made this coffee possible for us to roast. Like any good relationship that grows with time, so have our relationships with our coffee traders. They understand what we care about and help us source coffee that aligns with those values.
In some instances, we are able to meet and work with coffee farmers directly. An example of this would be this beautiful coffee from Chiapas, Mexico grown by Rosalba Cifuentes Tovia and the 38 family farms in her community, Bella Vista. Rosalba's family has been growing coffee for centuries and has devoted her career to helping coffee farmers in the community she grew up in. This is our second year contracting coffee from her. We were lucky enough to meet Rosalba at the Specialty Coffee Expo in 2018. The Specialty Coffee Expo meets once a year and gathers coffee farmers, importers, roasters, baristas, and everyone in between to connect in the specialty coffee industry. When we met Rosalba at the expo, we were able to learn firsthand from her about how she's building infrastructure for her community through coffee farming and specifically working with small producers. Growing specialty coffee allows her and many coffee farmers to earn more money, which they can reinvest in their community, health and well-being.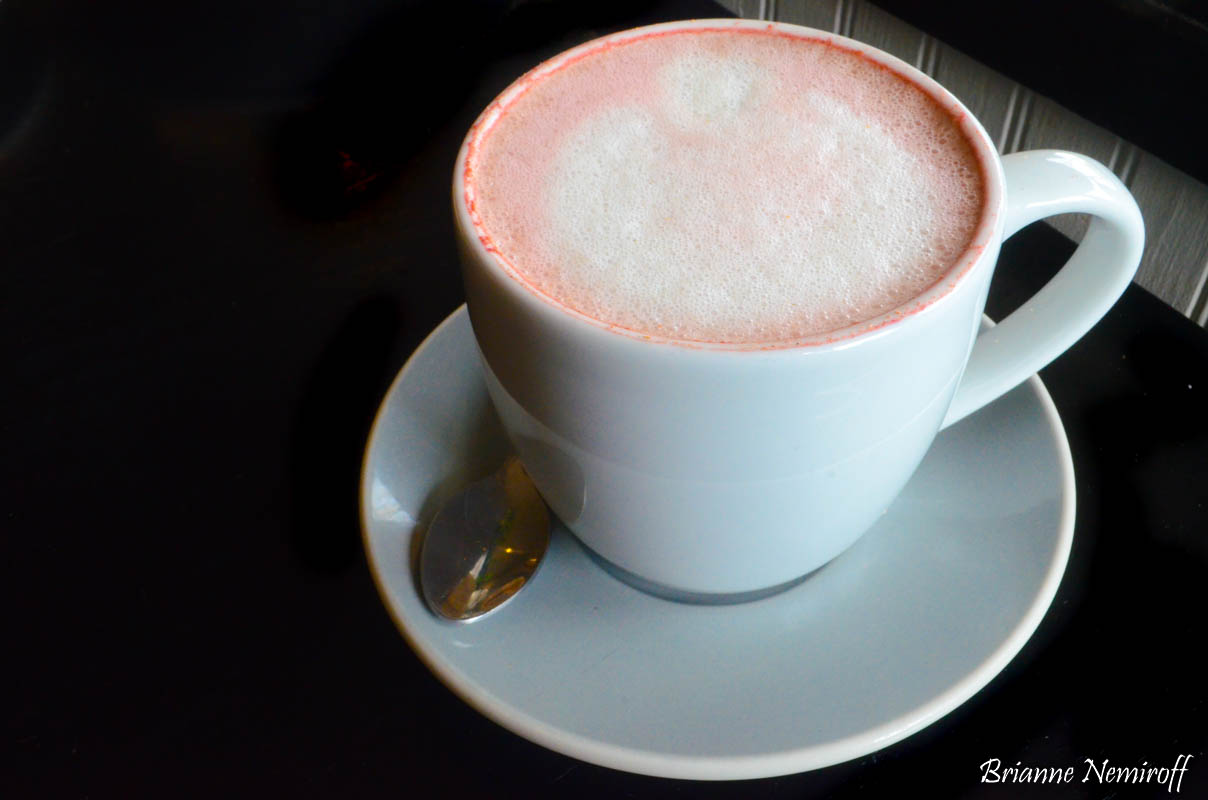 Retrograde is the first Certified Green coffee roaster and cafe in Sonoma County. Can you tell us how this affects your business, your sourcing process, and why it's important that cafes, selling thousands of coffee cups a day, lean into a green business model?
Being green is something that has been part of our personal lifestyles since before Retrograde, and it was something we knew we wanted to incorporate into our business too. Being green just makes sense… many green practices save money in the long run (like switching to LED light bulbs, or using low-flow faucet aerators), and sourcing locally helps you create meaningful connections in your community, and in turn, builds a better local economy where we all thrive.
We give our food waste to a local rancher who uses it to feed his pigs and sheep. Our coffee and tea compost go to a local farmer who uses it to make compost and enrich the soil. They both produce food to nourish our community and we're so proud to be a part of that in the little ways we can. It's important to us that what we do in our personal lives and with Retrograde has a positive impact on the environment around us. As we experience climate change firsthand and feel the ways it impacts our business and community long term, it only makes sense to do what we can to be a part of the solution and not the problem.
What do you think are Retrograde's best drinks and food items?
The best drink is coffee! I always recommend to any self-proclaimed "coffee snob" to try an espresso and a pour over coffee. We pull a double ristretto espresso shot made from our Milky Way blend that is rich, chocolatey, and sweet, just like the namesake candy bar. Our pour over coffee menu features coffees from different origins, but my favorite to have alongside a shot of espresso is our lightest roasted coffee from the Nano Challa co-op in Agaro Gera, Ethiopia. This coffee is juicy with a dazzling acidity, like candied lemon and ripe honeydew melon. The comparatively dense and chocolate forward espresso really makes the sweet citric notes of the Ethiopia pop. You have to enjoy them side by side to really notice and appreciate that.
The best food has got to be our breakfast sandwiches. Growing up as a kid, breakfast sandwiches were a staple in our house that I would often request for dinner, too. The breakfast sandwiches we craft at Retrograde pay homage to those I had as a kid, but modernized with the best local and organic ingredients.
We serve up a classic breakfast sandwich with local organic eggs, kale and cheddar cheese on a buttery English muffin. It's a real crowd-pleaser and one of our best selling. Our vegan breakfast sandwich is equally delicious, made with a house made organic tofu mushroom patty, vegan cheese, basil puree and fresh local greens on a crusty rustic levain bread. I like to add the fermented golden beet turmeric slaw to it for an extra zing and some probiotics!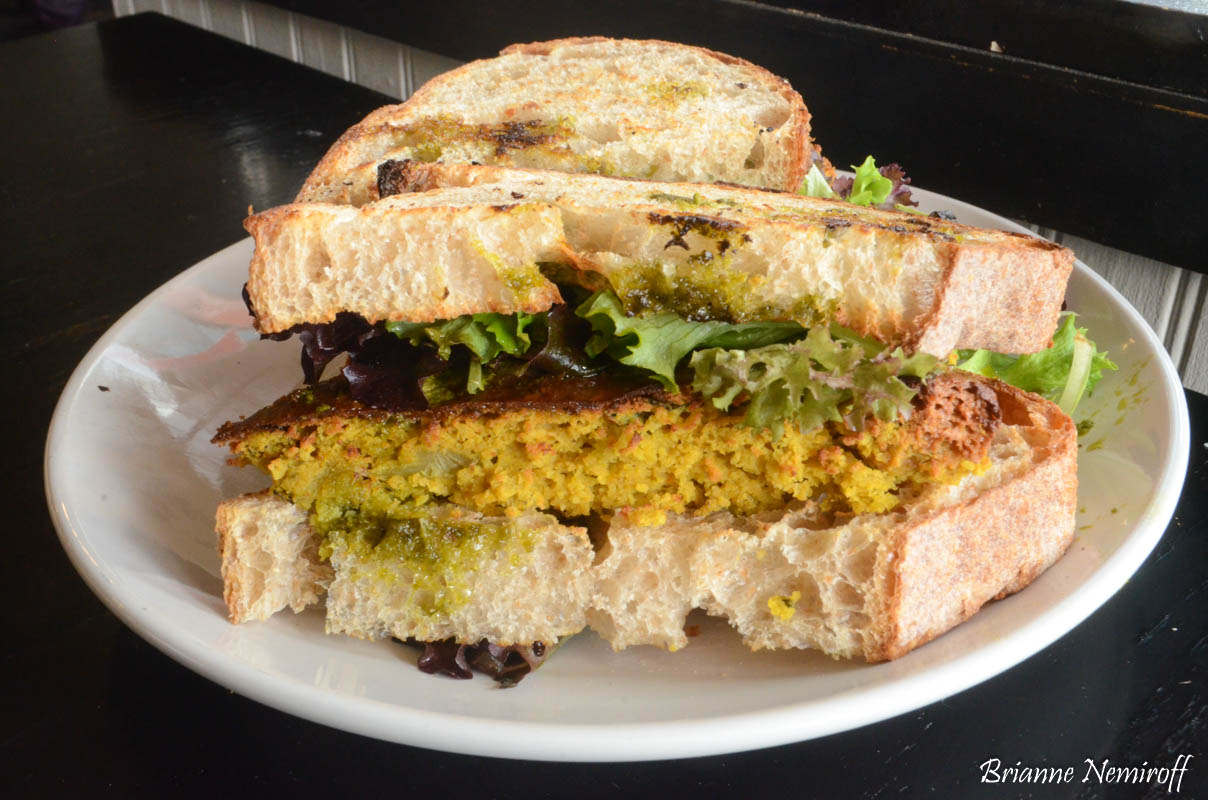 What are the most popular menu items?
Our breakfast sandwiches and lattes are some of the most popular items on our menu. We always have a seasonal flavored latte on special, right now we're serving our housemade lavender syrup. It's a big hit every year, even more popular than our house made pumpkin spice in the Fall. We have people asking for lavender year round.
How do you take your coffee?
Straight up black! We start each day around 5a.m., Casey brews a Chemex for us both to enjoy. Sometimes we'll try a new coffee we haven't released yet, or a sample of a coffee we're thinking about purchasing. When I get to the shop, I love to order an espresso and chat about it with our baristas. I love decaf, too and have no shame in sharing it! Decaf coffee can be really good when it's freshly decaffeinated and roasted. A decaf oat milk cappuccino is a delicious afternoon treat for me… when I want more coffee but can't handle any more caffeine. 
How has Retrograde pivoted during the pandemic? What changes have you made so you can still thrive during this time?
Since the pandemic struck, we've pivoted Retrograde to try to better support our community. Sebastopol is a community of mostly seniors and retired folks who are at a higher risk. We know that leaving home and making a trip out for a coffee is a big deal for them, so we started stocking more grocery items to take some relief off of the local grocery stores and to be more of a "one stop" coffee shop. We started selling toilet paper and dry goods like flour, sugar, yeast, etc. when we realized from our own experiences that the grocery stores were having a hard time keeping things stocked. We've started stocking 64 oz "pandemic sized" variations of some of our most popular drinks for people to enjoy at home. We're selling masks and hand sanitizer, too.
How can your community support you during the pandemic? More delivery orders? Gift card orders?
You can support Retrograde by placing an order on our website www.retrograderoasters.com or coming into our cafe, leaving a review for us on Google, Yelp and/or Facebook, giving us a "Like" or a "Follow" on social media and by simply spreading the word. 
Where can we follow you and make online orders?
Orders can be placed on our website www.retrograderoasters.com.
Like or Follow us on Instagram or Twitter @retrograderoast.
Like us at "Retrograde Coffee Roasters" on Facebook.
Subscribe to our YouTube channel: Retrograde Coffee Roasters.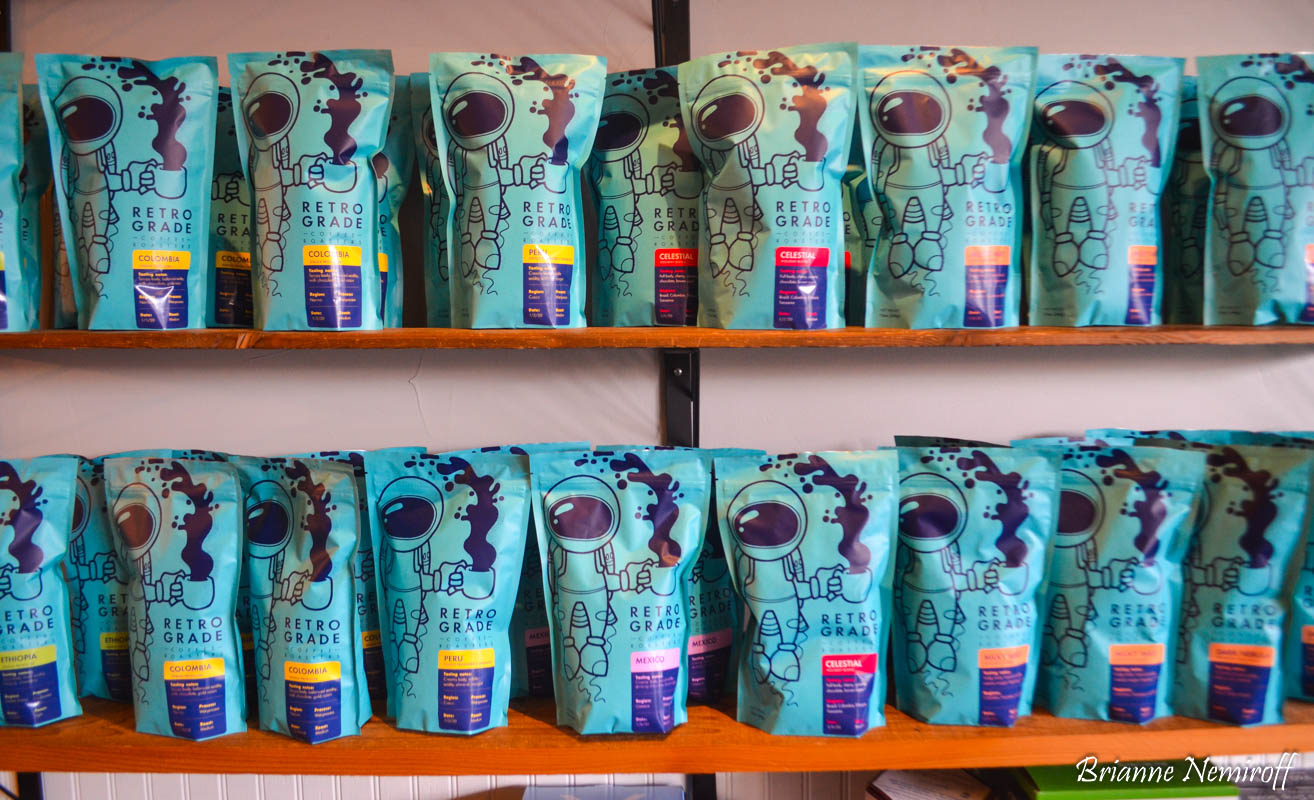 Want to learn more about Retrograde Coffee Roasters on It's Bree and Ben? See them featured in our 2-Day Vegan Itinerary to Sonoma County.