Under the façade of so many other places, Vancouver is a wonder and beauty all on her own. Truly a chameleon city, Vancouver has been the filming location for hundreds of films and television shows as the backdrop for cities all around the world, from Brooklyn to Pyongyang. Millions of people around the world have seen images of Vancouver and heard wonderful stories, yet most of them don't know much about the area other than images from Deadpool and Twilight. Vancouver is a stunning coastal city where you can see fog rolling into the bay, forests across the city, magnificent bridges spanning immense straits, and cherry blossoms that blanket the city in the springtime. It's also an innovative city leading the way in plant-based cuisine in Canada. Here's our ideal way to spend 72 hours in Vancouver.
Day 1
Breakfast: Light Breakfast in East Vancouver 9am-10am
Along Fraser Street and Main Street, you will find quite a few cafes and bakeries that have veggie and vegan options. For light bites and a great cup of coffee, visit Cafe Artigiano on Main Street. For a stellar pastry or bread item, head to Batard Bakery on Fraser Street to explore their freshly-baked breads and toasts with nut butter and jam. Solly's Up on Main can easily veganize your morning bagel if you ask for hummus instead of cream cheese. Or if you'd like to splurge on a sweet treat, JJ Bean Coffee Roasters to enjoy one of their giant, and affordable, vegan muffins.
Morning Activity: Shopping along Main Street 10am-1pm
Main Street is not a shopping district you would automatically see recommended by the tourism bureau or the professional guides, but locals will tell you that Main Street is worth the trip. A couple miles southeast of Downtown Vancouver, you will be delighted by this charming street that takes you straight down the middle of East Vancouver. Starting on the north end at 16th Street, you can explore a block full of bookstores, novelty shops, vintage clothing stores, bars, and independent eateries all the way until 28th Street. Our favorites are Woo Vintage (a gorgeous vintage store with outfits that span as early as the 1940s), Lucky's Books and Comics (a small shop for comics, graphic novels, and other works by local artists), and Book Warehouse Main Street (for their curated collection of new books for all ages). Other standout shops include Y's Books, Balance Botanicals, C'est La Vie Boutique, Cultivate Tea, and Red Cat Records.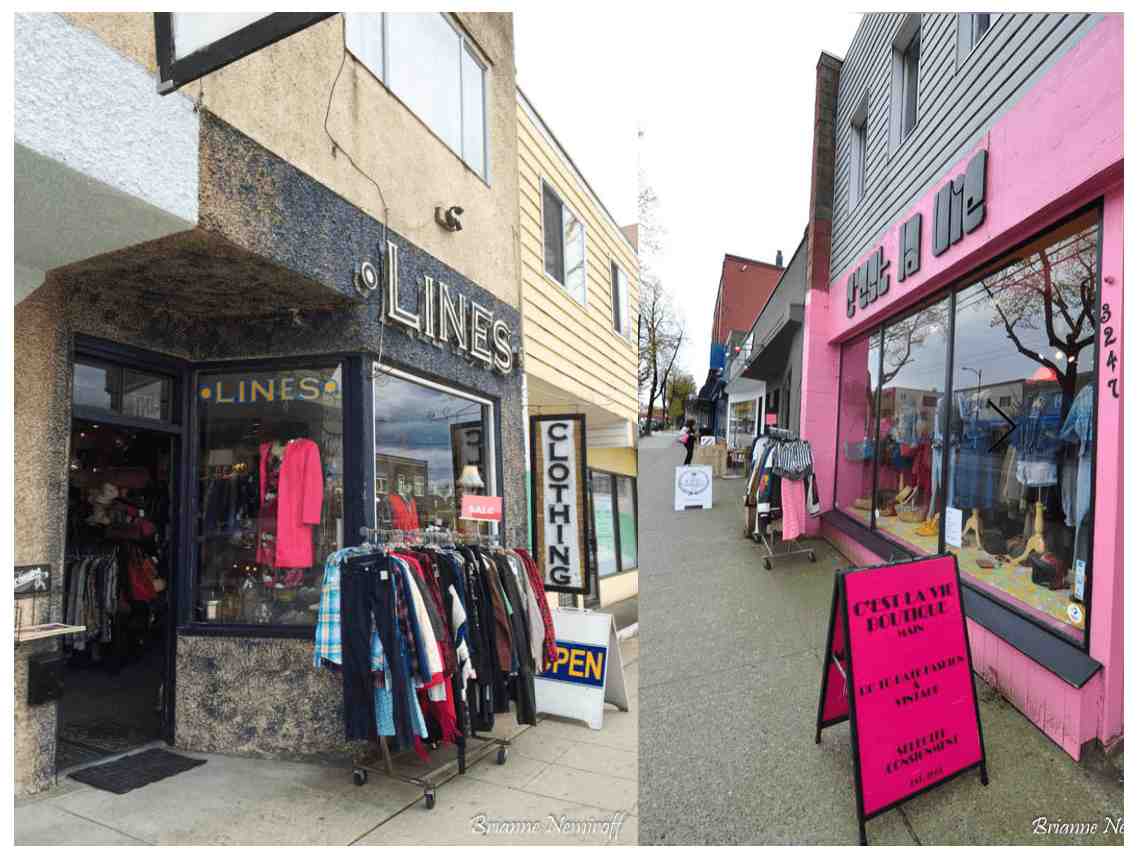 Lunch: Dream Sushi (or) MeeT 1pm-2:30pm
One of the most difficult things about following a plant-based diet is giving up sushi. Sure, there are many substitutes out there, from cucumber rolls to the tomato-based rolls at Whole Foods; yet they don't quite get the texture or flavors quite right. The place whose rolls go beyond that is Dream Sushi—a small, unassuming place that's at the corner of Main and 28th. We highly recommend the Tempura Taro Roll and the Dried Mushroom Maki Roll.
Another option would be MeeT to enjoy the ultimate vegan comfort food. Here you can dive into dishes such as Oyster Mushroom Calamari, TeeM Poutine, and The Mighty Mac Burger (a burger topped with mac 'n' cheez and onion rings).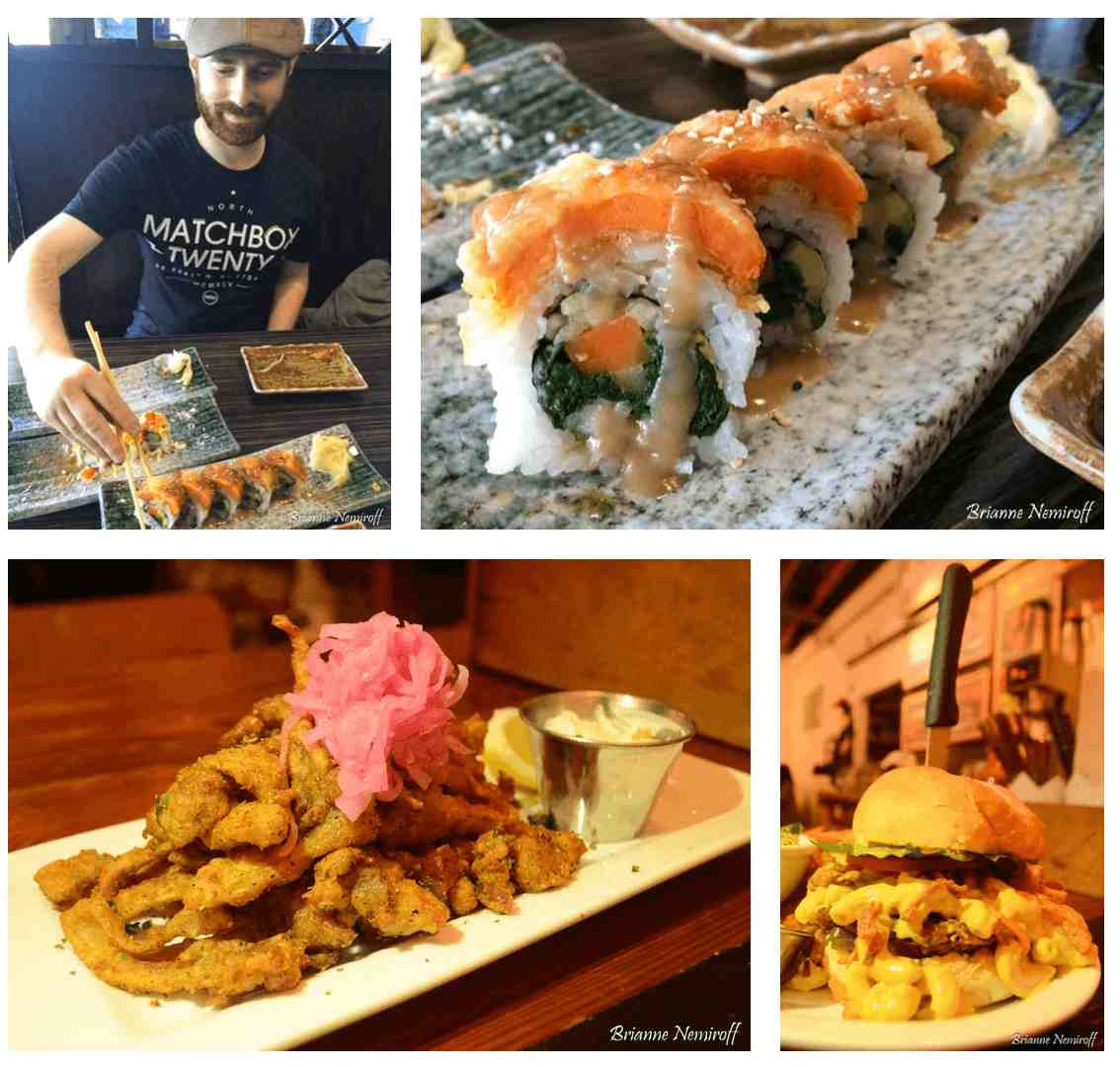 Afternoon Activity: Queen Elizabeth Park (or) VanDusen Botanical Garden 3pm-5pm
After a full morning of shopping and eating, a stroll in a more natural setting will reset your mind and body. Luckily, Queen Elizabeth Park is under a mile away from the heart and soul of Main Street. At the top of the hill lies the Queen Elizabeth Quarry Gardens, which features ornate bridges and dynamic paths that are surrounded by vibrant flowers and foliage—enough to make any Instagram filter want to just give up. If you'd like to explore a botanical garden in the traditional sense, head on over only an extra half mile to the VanDusen Botanical Gardens where you'll be treated with 55 acres showcasing over 7,500 plant species from around the world.
Dinner: Grain Vegetarian Fare 5:30pm-7pm
There are just some restaurants whose dishes give you a transcendental experience, one where all thoughts and distractions vacate your mind. This dish—and only this dish—exist, and it becomes the standard to which you compare all your meals thereafter. That is how we felt at The Workshop Vegetarian Cafe when we first tried their ramen. If you're coming from Queen Elizabeth Park or the Vandusen Botanical Garden, then we suggest heading to The Workshop's sister restaurant, Grain Vegetarian Fare, where you can also experience their mind-blowing vegan Spicy Tan Tan Ramen made with a butternut squash broth.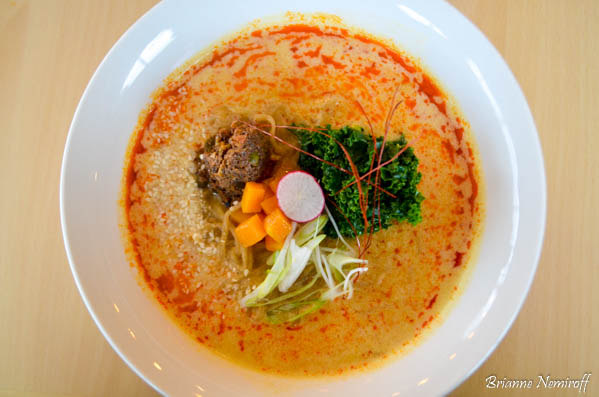 Late-Night Activity: Live Music or Comedy
Are you still full of energy and looking for a place to burn it off? We recommend going to see live music at one of the many wonderful music or comedy venues in the city. Local favorites for music include the Commodore Ballroom, Vogue Theatre, Fox Cabaret, Yuk Yuk's Comedy Club, and The Comedy MIX.
DAY 2
Breakfast & Morning Activity: Granville Public Market 9am-11:30am
Granville Island Public Market is one of the most well-known and beloved locations in the city by locals and visitors alike. Here, you can graze local products and and sample food from all over the region. Some of our favorite stops were Terra Breads and Petit Ami (for simple, yet delicious, coffee). Before you leave the market, make sure to grab a light lunch at Chau Veggie Express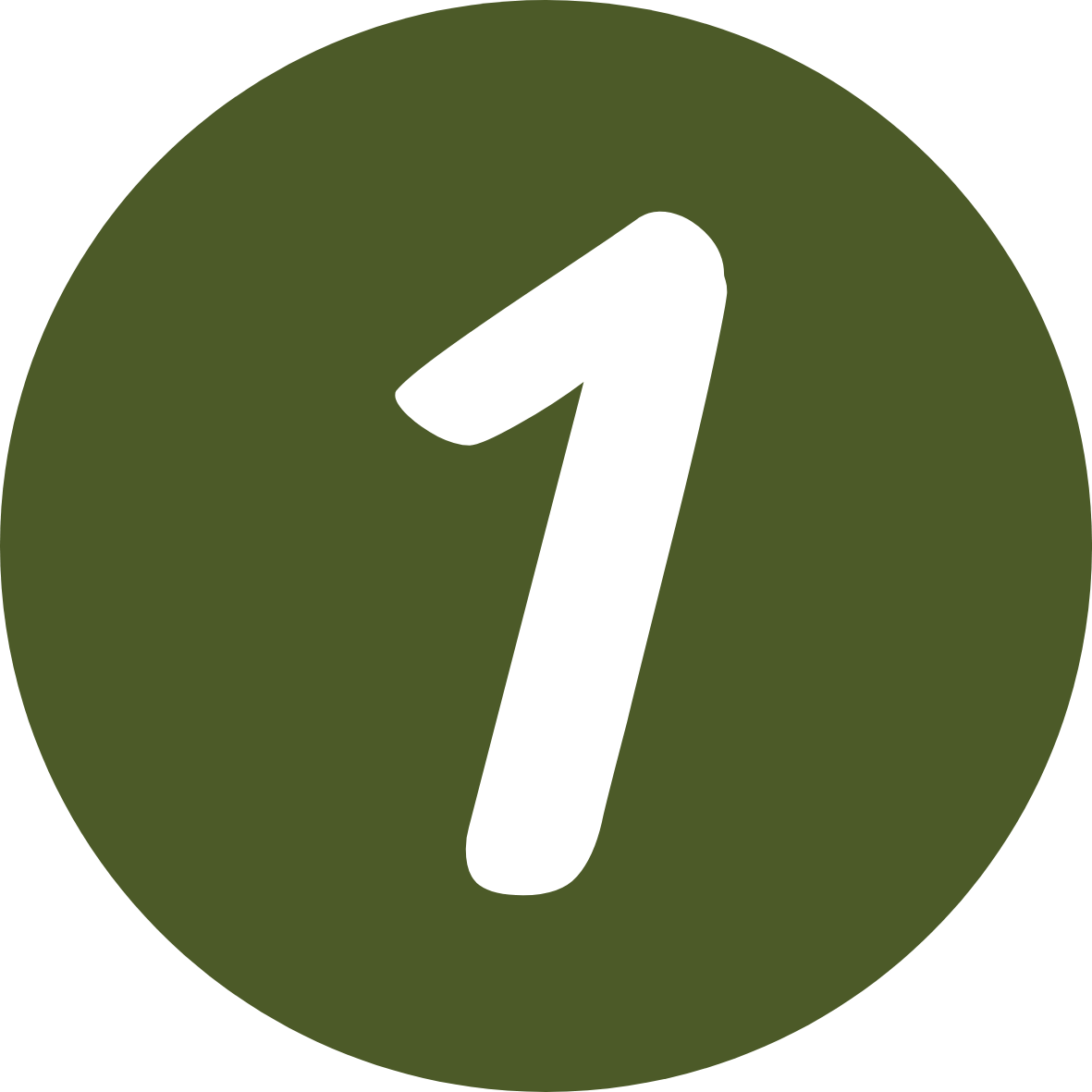 for vegan Vietnamese cuisine. Pro tip: if you can't find space to eat indoors and it's not raining outside, eat your meal along the dock to enjoy your meal with a view.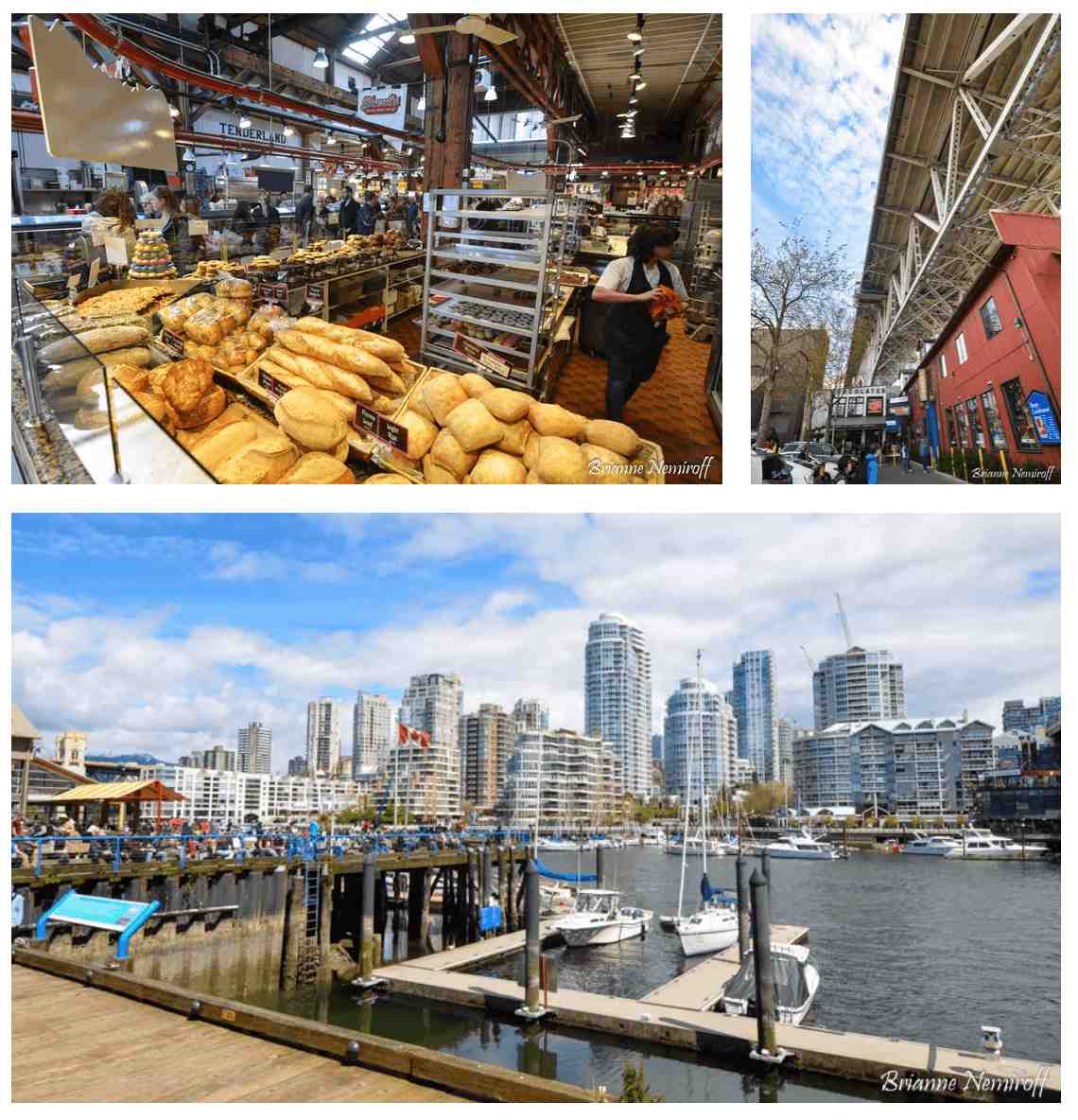 Equidistant from Granville Island and Kitsilano Beach Park is the Museum of Vancouver: a grand museum whose mission is to showcase the history of the city of Vancouver to both locals and visitors from all over the world.
When visiting a new city, it's always a great idea to get to know the city's past to better understand its present and potential future. We will always encourage visiting an older library or museum in the area to get to know the city's first beginnings.
Afternoon Activity: Kitsilano Beach Park & W 4th Avenue 2:30pm-6pm
Now that you've had your fill of history, it's time to escape to the outdoors, and what's wonderful about Vancouver is that you're never far from it no matter where you are in the city. Roughly three blocks from the Museum of Vancouver is Kitsilano Beach Park. Whereas most family parks are surrounded by expensive parking lots, commercial vendors, and noise, Kitsilano Beach Park is free from all of that. It features small parking lots amongst the trees, very few food vendors, and everyone is respectfully quiet. Best of all, they'll allow you plenty of space.
Nearby The Boathouse and the tennis courts, you can find Organic Villa, a food truck that serves organic, vegan, and vegetarian options such as burgers, hot dogs, wraps, and juices.
Travel Tip: Come back at sundown to experience a beautiful Vancouver sunset over the harbor.
After exploring the beach, head south towards 4th Avenue for a few hours of shopping. While 4th Avenue may have a few more large commercial brands and storefronts than Main Street, 4th Street still doesn't lack any charm. Stop by 49th Parallel for some great coffee and take in all the boutiques along the way, like Ayoub's Dried Fruits and Nuts. The street itself is eight blocks long, which is why we suggest getting refreshments along the way. Sejuiced, a cafe which includes a wide variety of smoothies, juices, and bites, will keep you going if you're in need of a pick-me-up. After a couple of hours exploring the street, you'll surely be hungry for dinner.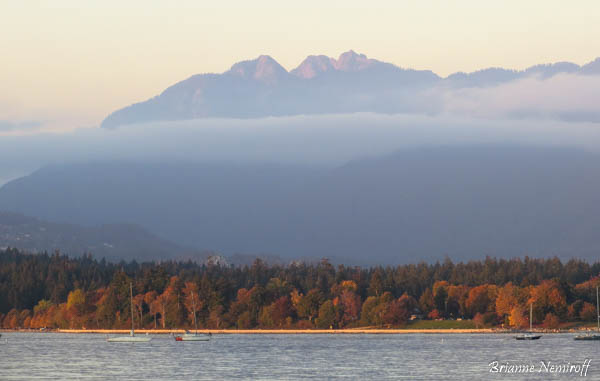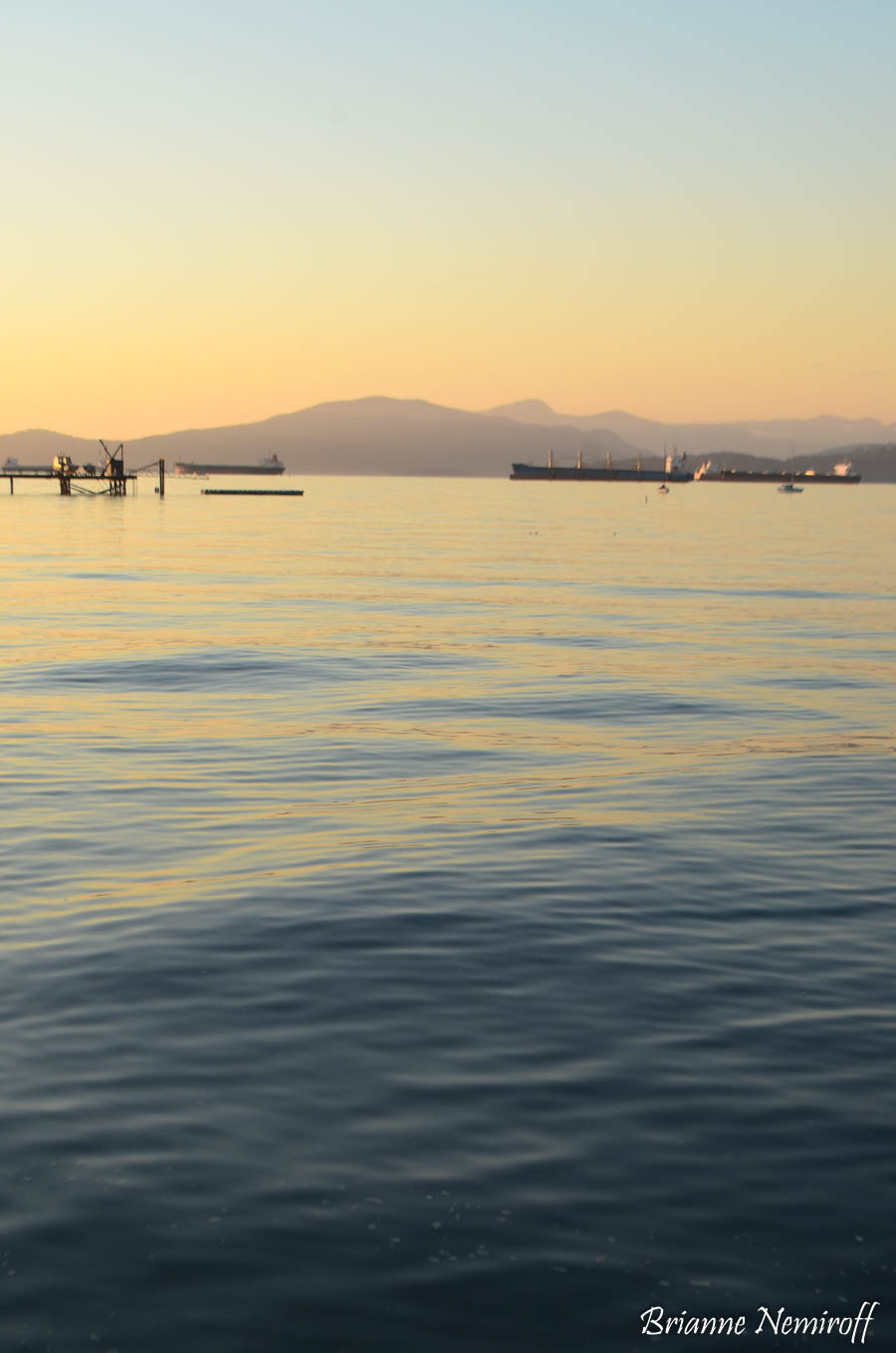 Dinner: The Naam 6pm-7:30pm
The Naam is perhaps one of the most well-renowned and locally-beloved restaurants by Vancouverites; it's also a must-visit even if you're only visiting for 72 hours in Vancouver. It opened in 1968 as the first vegetarian restaurant in the city, and it has flourished in the hearts of locals and visitors due its warm ambiance and its thoughtful dishes. We ourselves fell in love at first bite with their Tempeh Reuben, Thai Dragon Bowl, Naam Steak Platter (made from an assorted nut base), and Chai Shake.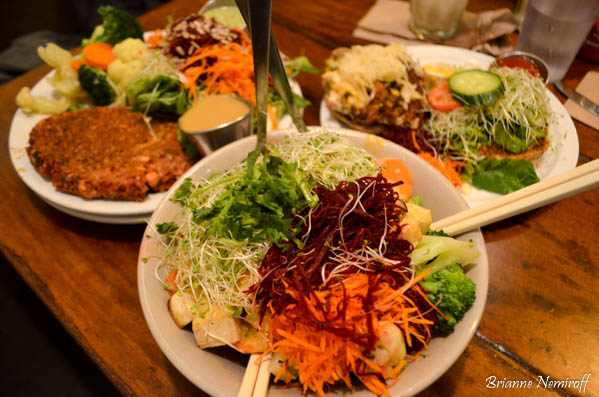 DAY 3
Breakfast (vegan option): Eternal Abundance 9am-10am
While Eternal Abundance is across the city over on Commercial Drive, it's worth the trip to start off the day on the right foot with their quinoa waffles, smoothies, and juices. Eternal Abundance is both a vegan cafe and an organic grocer, which makes it very difficult to just order a simple meal and not peruse. We've bought maca, matcha, fresh produce, and baked goods in the past and we're always ecstatic to try something new each visit. It's a beautiful unpretentious casual environment that you'll want to revisit every weekend.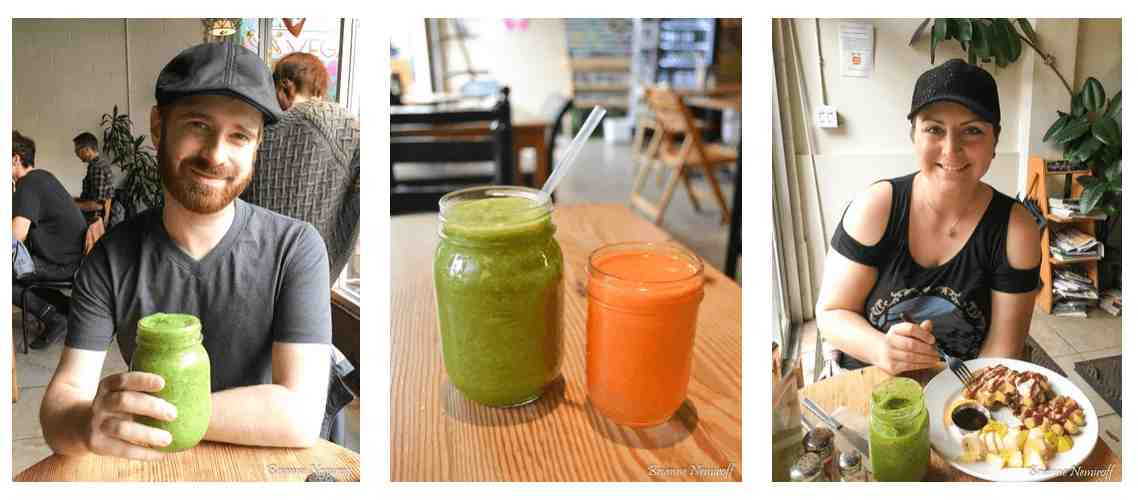 Breakfast (vegetarian option): Nero Belgian Waffle Cafe 9am-10am
It's your last day. Treat yourself to Brussels and Liege waffles with a full menu of sweet and savory toppings and options, as well as a selection of hot and cold drinks. For non-vegans, there are many veggies and fruit to choose from, and one can't forget the maple syrup.
Morning Activity: The Seawall 10:30am-1pm
There's no better way to take in the city one last time before you go than by hiking in Stanley Park and along the Seawall. Here, you're welcomed by the sweeping beach on your left and North Van on your right while you explore the coniferous forests and the totem poles of the First Nations.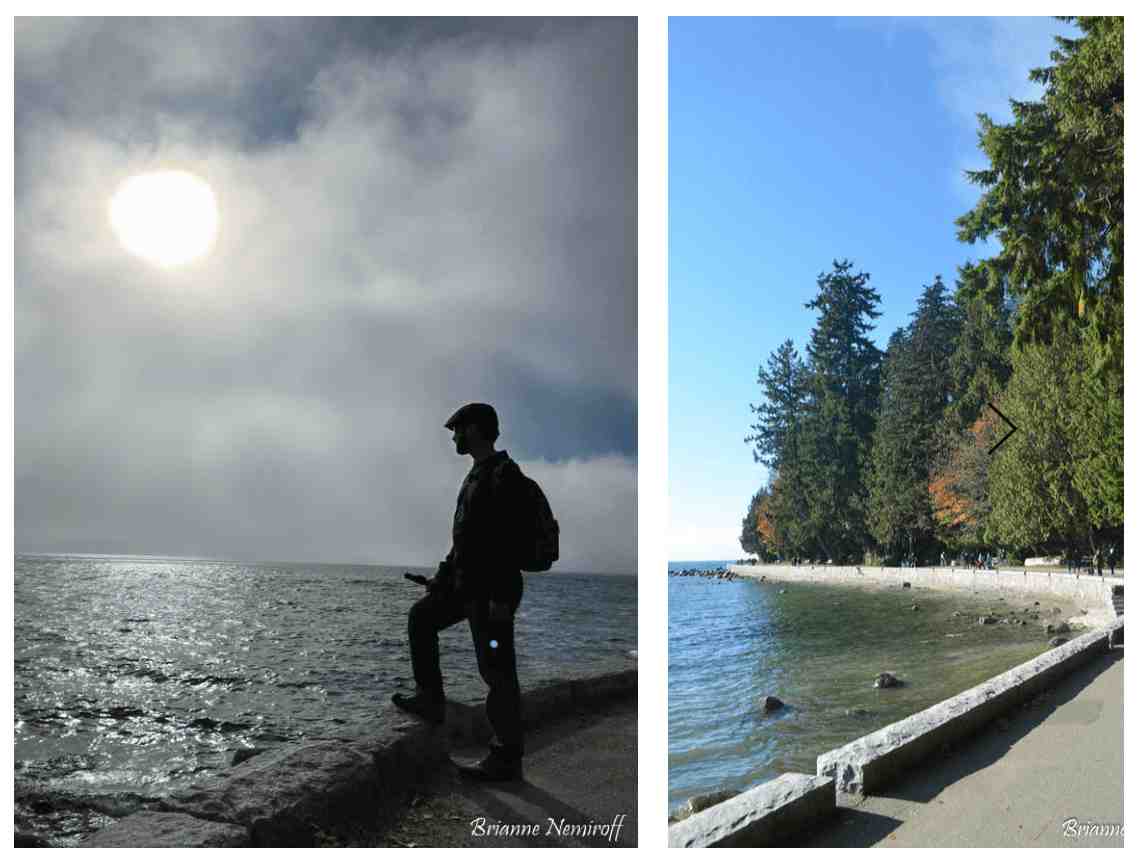 Lunch: MeeT or Virtuous Pie 1:30pm-2:30pm
MeeT has its awesome menu at its Yaletown location as well. If you loved it on Main Street, and you're still around Downtown, try another item off their extensive menu.
Feeling more like a vegan pizza? Then head over the Virtuous Pie, which makes some of the most delicious and beautiful vegan pizzas in the world. Our favorite pies were the cauliflower-based Stranger Wings (Bianca, Spicy Buffalo Cauliflower, Crisp Fried Shallots, Blue Cheese Drizzle, Scallion), Superfunghi (Cashew Mozzarella, Herbed Potato Cream, Truffle Almond Ricotta, Wild Mushrooms, Arugula), and Curry Mile (Butter Chickpea Curry, Kale, Mint Raita, Roasted Cashews, Red Onion, Side Mango Chutney).
Afternoon Activity: Yaletown, Gastown, and Chinatown 2:30pm-5:30pm
Gastown, which is along the waterfront, is home to the famous Steam Clock and a dichotomy of minimalist buildings with elegant statues and evocative art in the streets. In fact, you may even recognize some of its architecture from dozens of films and shows, for filming often happens here. For a sweet treat, head on over to the Vegan Pudding Co. for some delicious, plant-based pudding before exploring the shops. If you're up to exploring boutiques, trendy eateries, breweries, and vintage clothing stores, you will find all that you're looking for in these neighborhoods.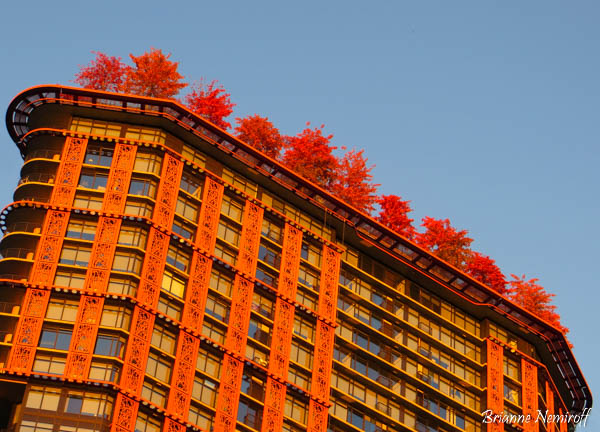 Dinner & Drinks: The Union 6pm-8pm
It's very difficult to find great vegan pub cuisine in any city, but again, it's just another way that Vancouver surprises you. This unassuming bar/bistro has a variety of plant-based dishes, like Veggie Kimchi Fries, Sweet-and-Sour Fried Tofu Banh Mi, and Veggie Pho. You'll feel satisfied knowing that you were able to eat so well at a pub and not have to resort to the standard basket of fries.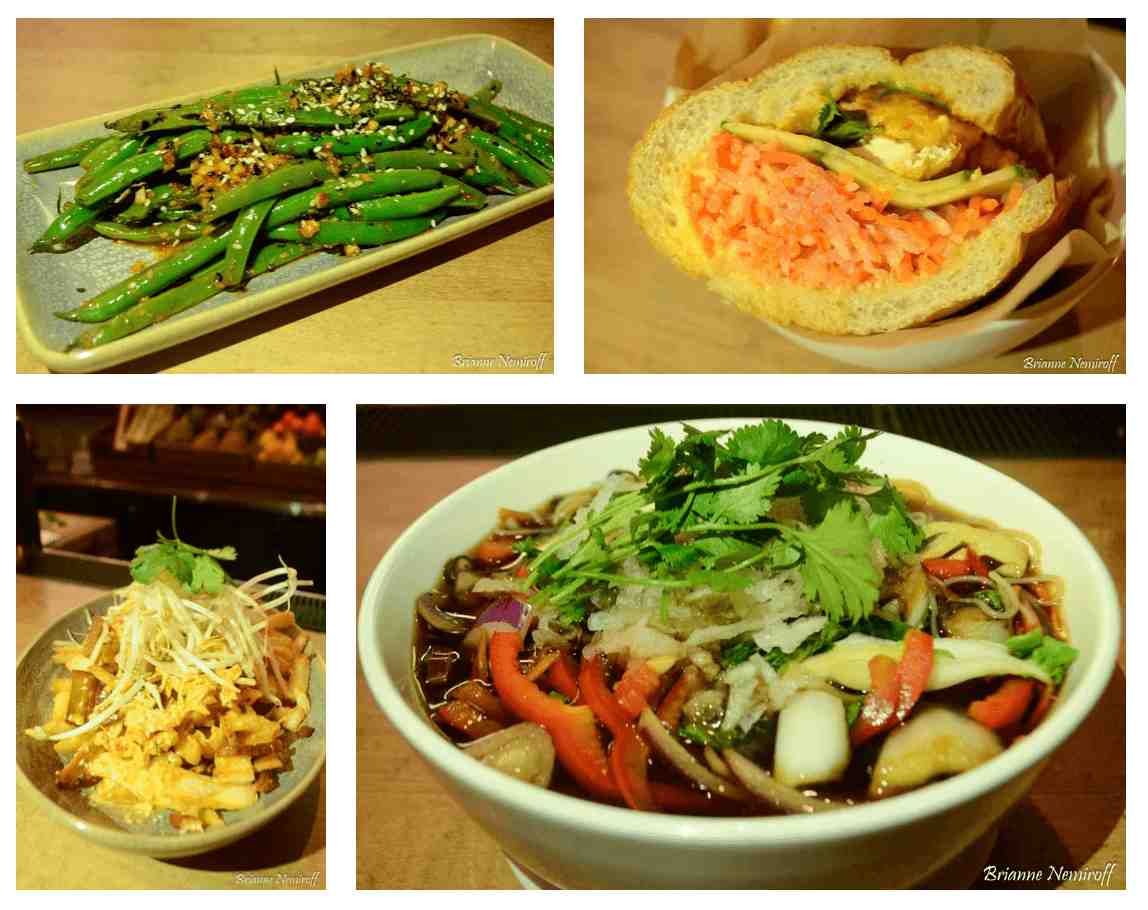 Many Americans may think that Vancouver is just for coffee, syrup, flannel, and filming locations for the next hit drama. Yet underneath its unassuming facade are people, activities, and meals that will charm all five senses. It is one of the leading, successful examples of how residents of a large metropolis can live and create kindly in every aspect of living. Whether you're in town after a winter skip in Whistler or Squamish, or wanted to immerse yourself in the beautiful cherry blossoms in the spring, Vancouver will always have something to surprise you and make you feel at home.
To make sure you never miss one of our guides like 72 Hours in Vancouver, British Columbia, sign up for our newsletter on the right side of page.