You've gotten the message loud and clear: disposable containers and products are harming your health and the environment, so you've gone ahead and cleared them all out of your household. Metal canteens have replaced plastic bottles, you're brushing your teeth with bamboo brushes, and there hasn't been a plastic spork in your drawers in years. Your daily life is now waste-free! Then comes the day when you begin planning your next trip, and you realize that planning a zero-waste eco-friendly road trip is much more difficult than having control over your environment at home. Does this mean that you have to give up your eco-friendly lifestyle while on the road? Not at all! If you pack accordingly and make these preparations, then your carbon footprint⁠—not to mention your guilt⁠—will be minimized.
Canteens, Reusable Coffee Cups, and Water Filters
Plastic water bottles were once the utmost of convenience, but now many businesses and cities do not recycle them. The cost of purchasing water bottles also adds up quickly and the pH of the water is generally too acidic for one's stomach. Instead, opt for metal canteens that you can refill as you go along your trip. We take along two 16-ounce canteens for water on-hand, two 24-ounce canteens for back-up, two reusable KeepCups for coffee and tea, one 24-ounce canteen for the occasional smoothie run, and one Brita pitcher to fill up our canteens in the morning before our drive. Having a Brita pitcher will ensure that any sip that you get⁠ is clean—even if it's from a water fountain or a hotel sink bathroom⁠.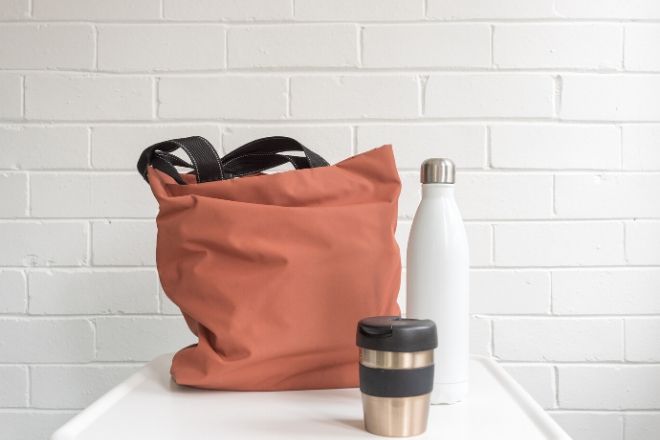 Metal or Silicone Straws
Plastic straws are another item that cannot be recycled in most areas; and given their form, they end up clogging and polluting waterways and the stomachs⁠ and nasal passages⁠ of wildlife. When possible, refuse straws. However, if you're on the road and that frappe or smoothie isn't pouring out of your reusable cup as well as it can be, then opt to bring a reusable straw. You now have your choice of materials including silicon, bamboo, and aluminum. All of them are durable and can come in a variety of sizes for a variety of drinks. We recommend using aluminum, as that tends to be the easiest to clean either by hand or by dishwasher.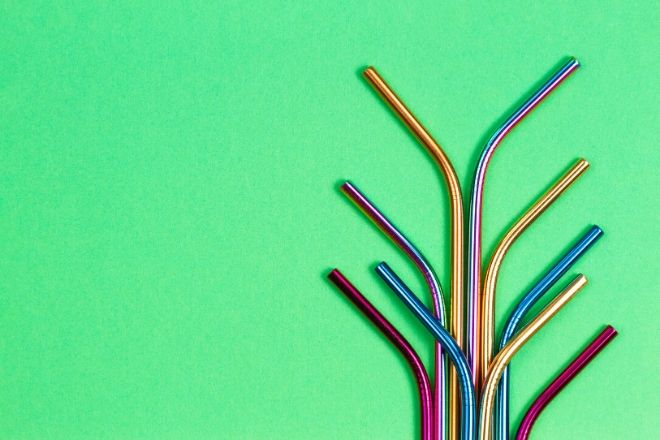 Metal or Bamboo Reusable Utensils
Eating utensils are another unrecyclable plague in our waterways, streets, and wildlife; yet there are many reusable versions in bamboo and aluminum. Keep some in your glove compartment and on your person, too, if you plan to go exploring a new city.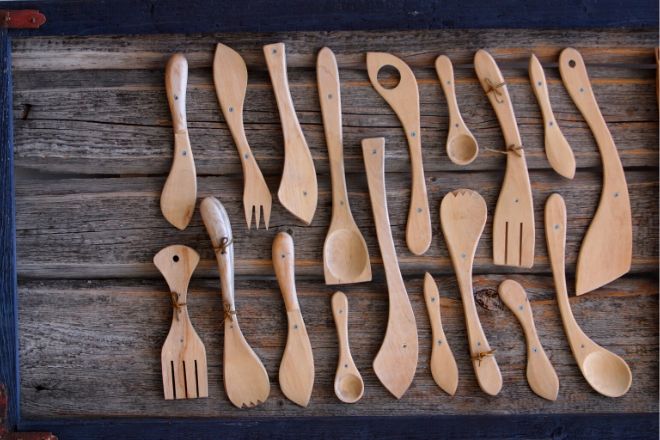 DIY Hand Sanitizer
Washing your hands with soap and water is often a good idea, especially when you've been outside and traveling for long stretches of time. Unless you're in a restaurant or another establishment, a sink with soap and water many not be too easy to find. Plus, many places use industrial soaps with fragrances that can cause allergic reactions depending on your skin type, and it is always best to save water when possible. Be sure to bring unscented hand sanitizer with you to avoid wasting water and to protect your skin from allergens and toxins.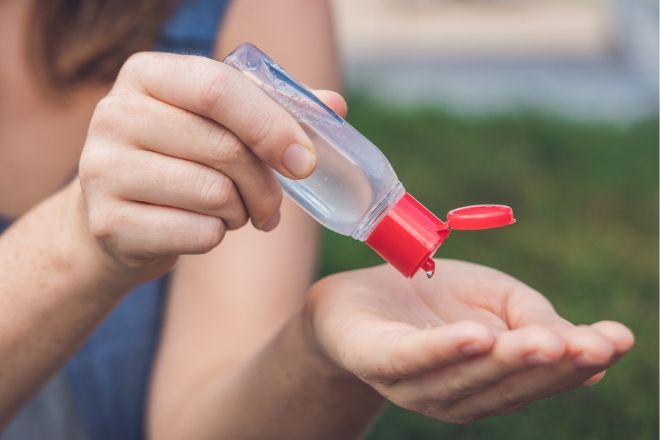 Handkerchiefs or Cloth Napkins
Messes happen on the road, and when they do, paper napkins are the go-to option. The problem with paper napkins is that they more often than not end up in landfills rather than compost bins because many municipal areas still don't collect compost. Additionally, the inks, bleaches, and dyes on napkins aren't biodegradable or nontoxic. Instead, use handkerchiefs or cloth napkins to avoid using paper napkins. They're washable and are even more durable than their paper counterparts. Maybe, bring a couple extra napkins if you plan to have barbecue.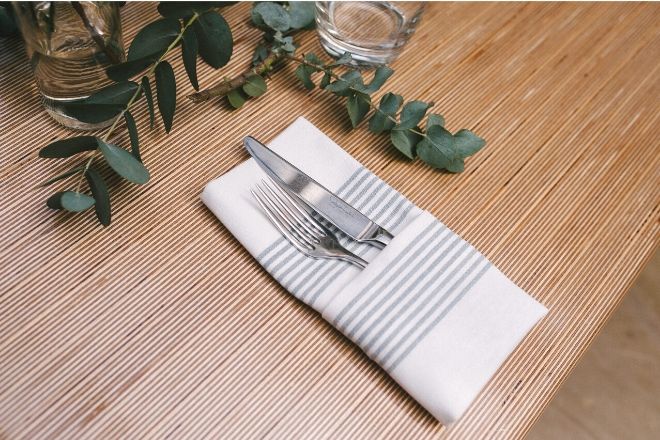 Sewing Kits and Tool Kits
When traveling, clothing and appliances are bound to become damaged. When this happens, our first instinct is to throw them away and buy a replacement. This only creates more expenses for you and adds more items to landfills. Having a tool and sewing kit⁠ on hand—even small ones for simple repairs⁠— will save you from having to spend extra money and create unnecessary waste. Plus, it will help you save your favorite article of clothing or your valued applicance or electronic on the road.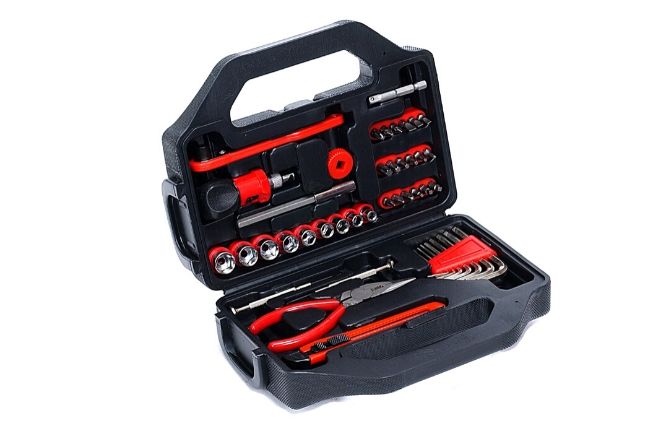 Air Fresheners and Cleaning Sprays
Just like your hands need sanitizer, the surfaces of your belongs need some cleaning after a long day, too! A simple surface cleaner made with water and lavender, tea tree, or eucalyptus is all that's needed. Use a simple anti-bacterial spray on hand to spritz around your room and car, and clean the surfaces of your camera, shoes, and even your phone and laptop.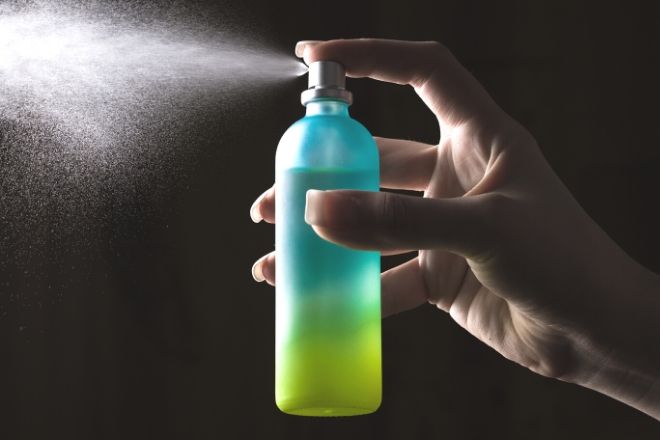 Pre-Made Meals and Snacks
Of course, we always encourage trying local cuisine and supporting small restaurants while traveling, yet some areas might not have the plant-based meal options, or even any healthy option to enjoy while on the road.
If you bring your own meals, you not only come prepared with a healthy meal to sustain your energy and diet preferences, but you also cut back on the waste that would come from wrappers, boxes, and bags that you would accumulate with any take-out order.
To avoid getting stuck without meal options, we try to always have protein bars, mixed nuts, fresh fruit on hand, and the occasional homemade burrito.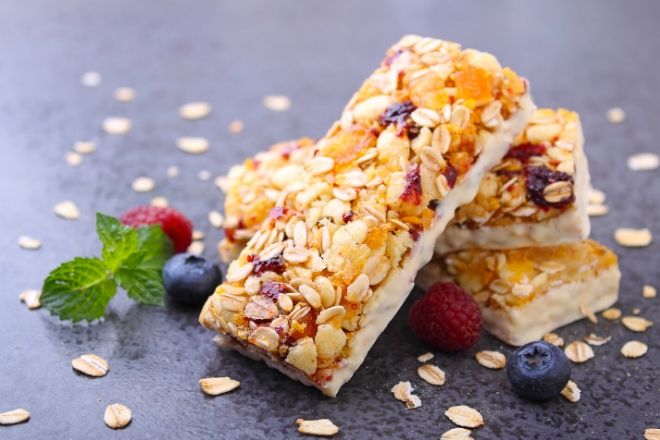 Reusable Bags and Containers
Plastic, paper, and Styrofoam containers are the most common types of containers when transporting food and provisions. Yet, they are easily damaged and almost immediately thrown out after the consumption of a meal.
To be prepared for boutique shopping, meals out, or loose items unpacked after a hotel stay, keep a few items on hand including canvas bags and metal or glass containers.
Pro tip: Always ask the servers at each restaurant you visit if you can skip taking their bags or containers if you bring their own. You'll often be surprised by just how often they'll allow it!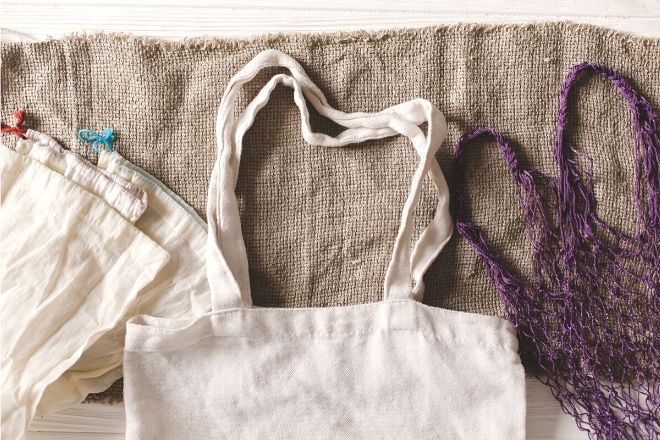 A Small Recycling Bin to Keep In Your Car
While on the road, using paper and plastic bags are often everyone's first choice for receptacles to contain your trash. Those, however, just add more waste to the recycling and trash streams, and in the case of plastics bags, they can't be recycled in many areas. For the car, have two small separate bins for trash and recycling. There are many configurations that can be flat or thin enough to fit in the cabin of your car. If you have a limited amount of space, throw items into a paper or canvas bag and sort upon your arrival home.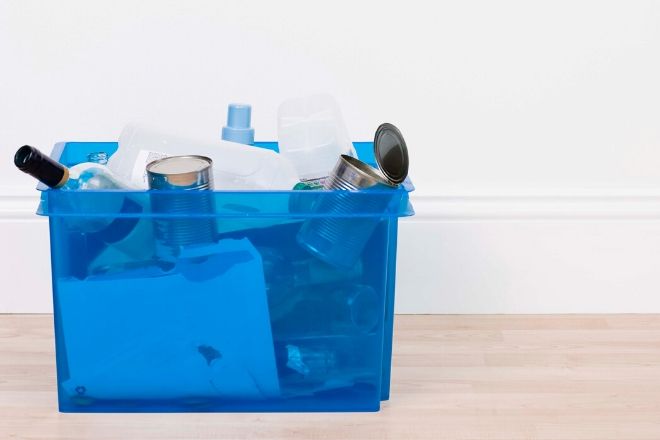 Extra Blankets and Clothing Items to Protect Your Body Against the Elements
Whether you're driving through snowy peaks or low, scorching deserts, the elements can be brutal on you and your passengers even when in the car. Your first instinct may be to crank up the heater or the A/C, but those trying to minimize their carbon footprint may know that this contributes to the problem, much like how a household does. There are low-energy options to keep the elements at bay while on the road, which are:
Sunlight/Hot environments: Wear loose and light clothing to ensure heat isn't trapped on your skin. Have a large, light-colored, breathable blanket to drape over yourself (yes, even the driver) to keep the sunlight from directly beaming on you. This will leave you feeling many degrees cooler and cozy.
Darkness/Cold environments: Wear thicker clothing, such as a sweater or a thermal shirt, around your torso and a thick blanket to drape over yourself. Wear breathable but thicker pants and comfortable shoes that cover your toes.
Pro tip: When you have to leave the car for an excursion or overnight stay, you can use your blankets to cover the contents of your car to protect them from prying eyes when you're parked and away from your vehicle.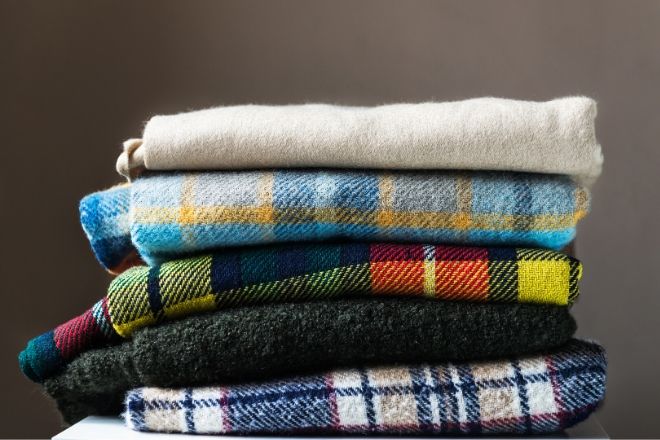 Having these items and procedures ready for your zero-waste eco-friendly road trip may seem daunting at first, but you'll soon see that they will save you a great deal of money over time. You'll feel great and be told that you are a true eco-warrior as you hit the open road without leaving a single wrapper in your wake! In no time, you'll be a confident eco-friendly traveler.
To make sure you never miss out on an article like this one on planning a zero-waste eco-friendly road trip, sign up for our newsletter on the right side of the page.