We've had the opportunity to visit Vancouver, British Columbia, twice in the last few years. The first time was during the cherry blossom bloom and the second was in peak autumn. Both seasons were magical as our pathways were either blanketed by fallen cherry blossom petals or autumn leaves. One of our favorite places to frequent was Main Street, a central business hub that spans north to south in East Vancouver. Main Street has shops for essentials like tea, zero-waste items, and groceries, as well as coffee shops, secondhand clothing stores, and dozens of restaurants. It felt more like a street you'd find in Europe, not anywhere in the U.S. and even many cities in Canada. After an afternoon or exploring and supporting local small businesses, our final stop would often be our favorite vegan restaurant, MeeT.
Upon walking into MeeT, we are greeted by a kind staff and seated among a sea of wooden furniture in their rustic bistro. Their menu is extensive, innovative, and a wonderful combination of today's vegan trends as well as traditional Canadian classics. Whether we were craving a veggie-forward meal of steamed kale and a quinoa bowl, or an indulgent meal of burgers and poutine, MeeT always had options for us.
MeeT currently has three locations in Vancouver ⁠— one on Main Street, one in Gastown, and one in Yaletown. Even though Vancouver has plenty of vegan competition in the city, MeeT's comfort food is surely unmatched to others in the area and is not to be missed.
Meet Jason Antony, Co-Owner of MeeT Restaurants in Vancouver, British Columbia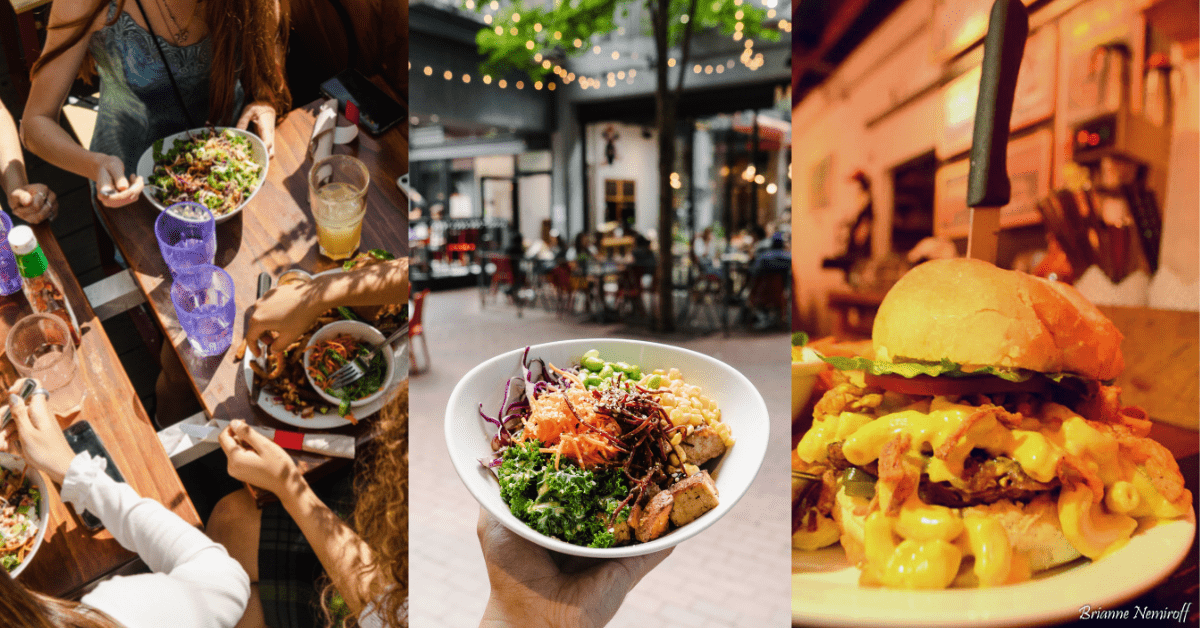 What inspired you all to open a vegan business? 
We were inspired by our own personal need for a place to go with a wide range of vegan options available because the options were very limited at the time. We felt we could be part of a change for the future and a change in our community.
Vancouver has a great vegan food scene. What does MeeT add to the scene and in what ways does MeeT stand out among the best? 
MeeT adds a depth of experience. We're restaurant veterans combined with vegan veterans. Most vegan businesses aren't in the same position. We bring a lot of struggle from before vegan restos existed and we had to learn how to adapt. We've eaten at vegan restaurants all over and have brought the best of the experiences we've had. MeeT is the product of that.
How would you describe the ambiance and the menu at MeeT? What can new customers expect to experience at your restaurants? 
The ambiance is casual, friendly, and approachable dining. Folks can expect a diverse menu with a combination of comfort food and healthy options with a range of products that will suit vegans, omnivores, and those with gluten intolerance or dietary restrictions. There's a little something for everyone! 
What are your favorite items on the menu? 
This is constantly changing ⁠— I'm super excited about the weekly features at all three locations. The innovation and creativity that our team puts into features every week is amazing and something we're really proud of. 
To name a few from our regular menu: Kalamari Caesar, Butter Chikkin and Angry Burg.
What are the most popular items on the menu? 
Sweet Chili Cauliflower, Noodle-Y Thai, MeeT Burger, and Mac n Cheez are some of our most popular dishes!
What have been your biggest challenges as a small business owner?
Probably dealing with the diverse range of needs of all the people we work with as well as a fluctuating marketplace. People are our biggest challenge. People are always a variable and you want to do right by everyone and meet them where they're at. We approach our teams from a different perspective and it ends up being more challenging but also more rewarding. 
What have been some of your biggest wins as a small business owner? 
Transitioning millions of meals to plant-based meals! There are so many lives that we've saved. Never would have imagined the difference that we can make!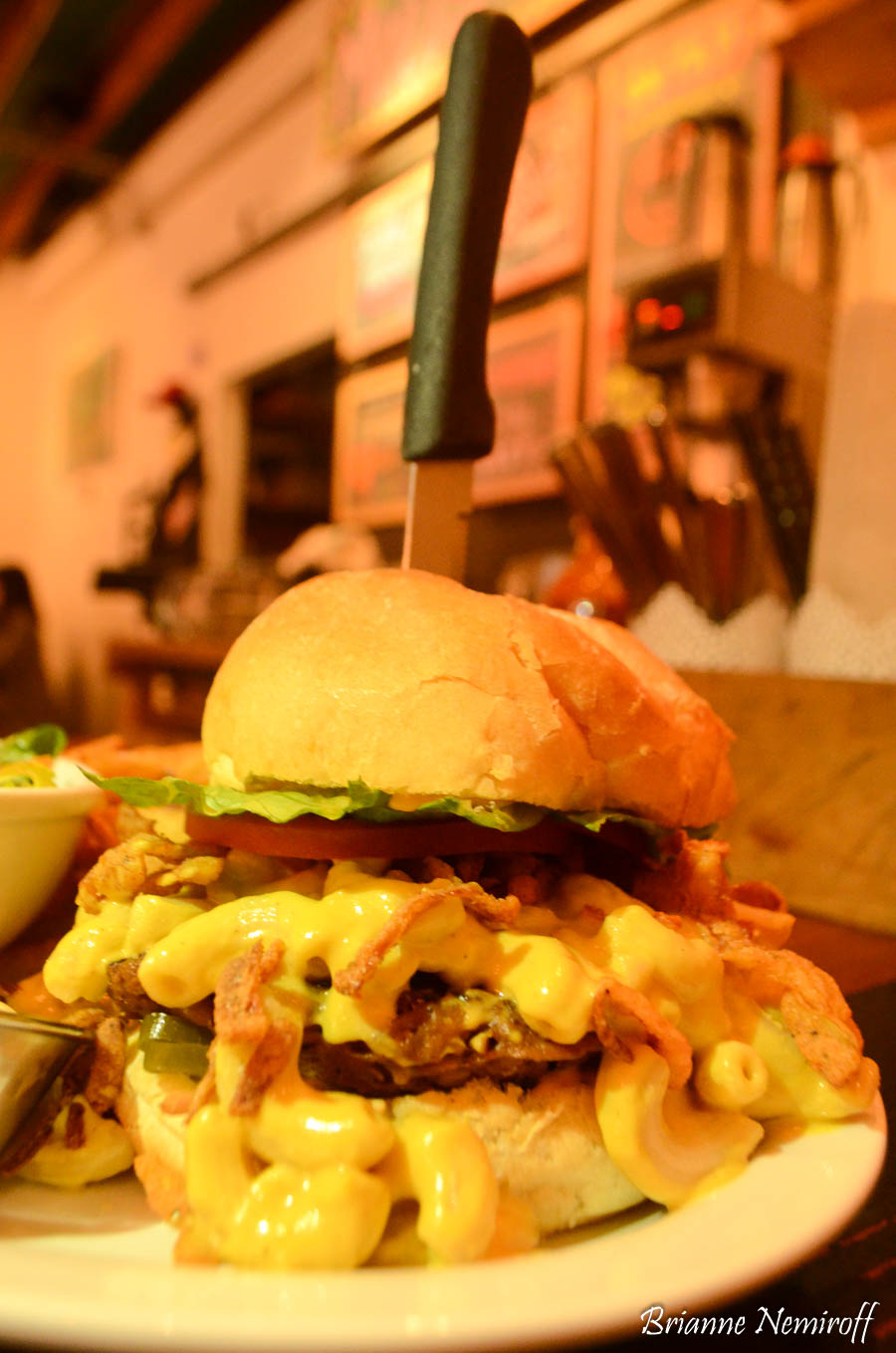 With what you know now, is there anything you might have done differently about your business plan, ambiance, leadership, or menu? 
Not really… Everything is constantly evolving. Our business started as veggie and transitioned to vegan very early on because one of the partners wasn't vegan and it was what was necessary at the time. I believe we've taken the path we were meant to take.
How has MeeT pivoted during the pandemic? What changes have you made so you can still thrive during this time? 
Our main goal has been to find ways to keep everyone safe. It's been a moving goal post because we're learning as we go. It's hard to know what to expect. We've added extra safety protocols, masks, sanitizer all over the place, plexiglass, etc. ⁠— the whole ordeal. Much of our business is from delivery now, which wasn't even an option before the pandemic. 
How can your community support MeeT Restaurants during the pandemic? More delivery orders? Gift card orders? 
All of the above! Support us in any way that's right for you. If you have any other ideas as guests, we'd love to hear them! Share your positive experiences with as many people as possible and let us know of any challenges or issues you have when you visit. That's the best thing to do to help. Feedback! Support your local plant-based business, too. Spread the love! We all need it right now.
How would you like to see MeeT Restaurants grow over the next five years? With more locations in Canada? More community outreach? Community education about plant-based lifestyle?
At this stage we want to extend our spear of influence with more locations. We also have other plant-based solutions in the works! Stay tuned.
Where can our readers follow MeeT Restaurants?
Follow us on Facebook and Instagram! We have accounts for all three locations 
Yaletown location @meetinyaletown: Facebook and Instagram.
Gastown location @meetgastown: Facebook and Instagram. 
Main Street location @meetonmain: Facebook and Instagram. 
It's still pretty bare as we're just getting started but we're working on building our Tiktok presence too! @meetvancouver on Tiktok.
Want to learn more about MeeT Restaurants on It's Bree and Ben? See them featured in our favorite vegan restaurants in Vancouver article as well as our 72-Hour destination guide to Vancouver.