The vegan restaurants in Montréal have come a long way in the last decade. In a city where poutine, pastries, smoked meat, foie gras, and cocktails are tourist attractions in their own right, it's incredible to see such diversity in the vegan restaurant scene in Montréal. Especially in Plateau-Mont-Royal and Downtown Montréal, you can dine at restaurants specializing in Thai, Syrian, Japanese, American, Canadian, and even Mexican cuisine. Whether you're a local with an adventurous palate or a traveler looking to eat your way around the city, there are plenty of vegan options in Montréal to try—spanning from grab-and-go option all the way to elegant fine dining.
Vegan Restaurants in Montréal
Known as the vegan restaurant where you can impress your omnivore friends and family, ChuChai has been a pillar of Montréal's vegan community since it first opened in 1997.
Explore their menu of popular mock meats and seafood, Thaïpas, noodle dishes, and cocktails. Their most popular menu items include their mock duck and Miam Kram.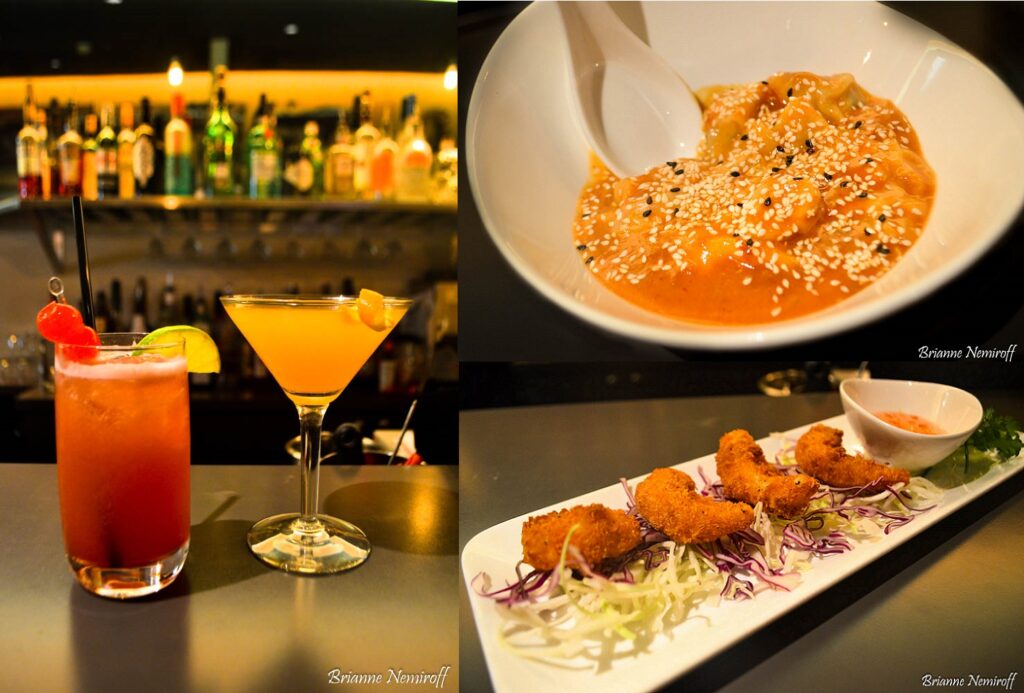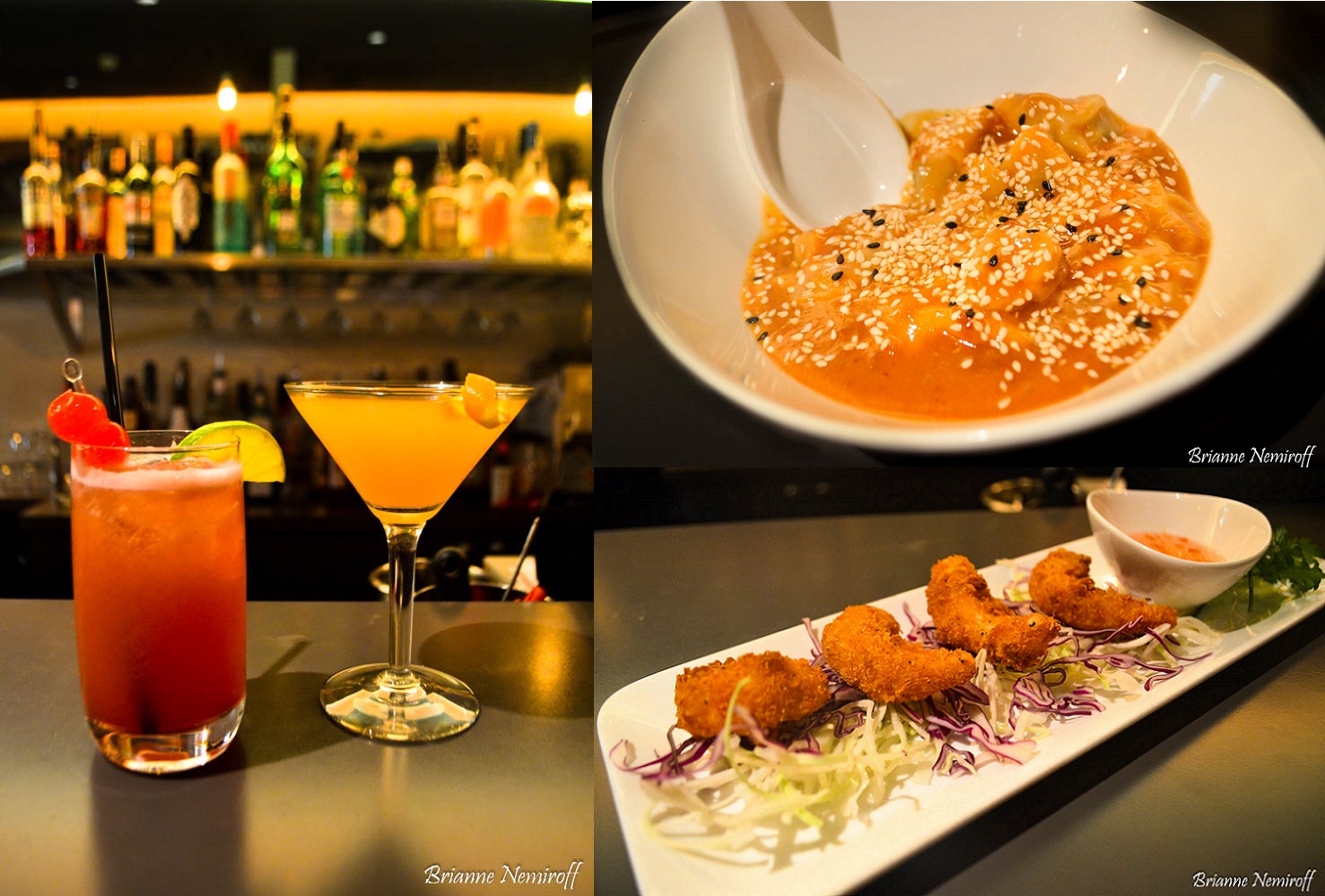 Aux Vivres is one of the pioneers of the vegan movement in Montréal. Since their opening in 1997, Aux Vivres has been family-owned (by the Makhan brothers) as they've slowly expanded to a total of three locations.
Expect a greatest hits fusion menu of classic dishes, in particular a few Indian classics including dahl, pakoras, chana paratha, and mango lassi. They are well known for their brunch, so don't miss their limited weekend offerings of huevos rancheros (corn tortillas, mashed black beans, scrambled tofu, roasted potatoes, sour cream, salsa, guacamole, salad with green vinaigrette), their classic breakfast platter called The Entire (scrambled tofu, tempeh bacon, corn bread, roasted potatoes, salad with green vinaigrette), or Golden Pancakes (two golden pancakes, cashew nut cream, organic maple syrup, and seasonal fruits).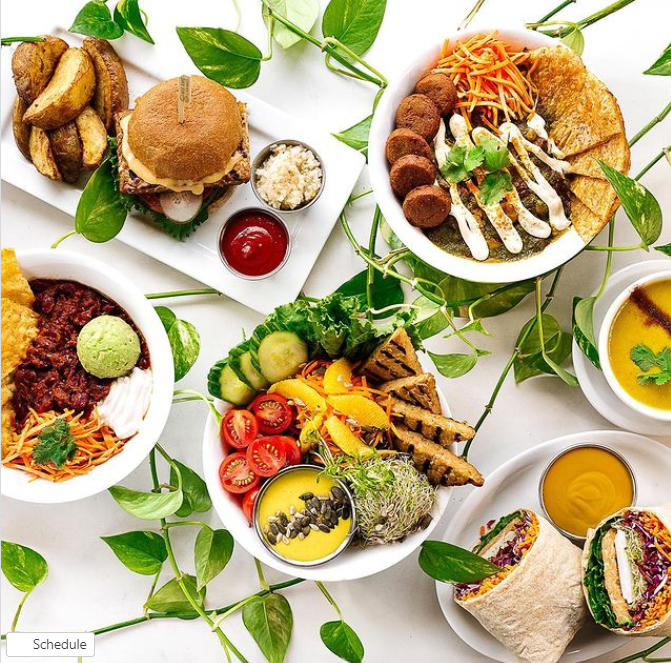 Sophie Sucrée is Montréal's first all vegan patisserie, and they make the most decadent vegan treats and flaky croissants you could ever crave. Rotating available items include chocolate ganache tartelettes, spinach and feta puff pastries, spinach scones, almond croissants, coconut pistachio blondies, and rose pistachio chocolate bark.
Fun fact: Sophie Sucrée is one of our favorite patisseries in the world and makes the best croissants we've ever eaten.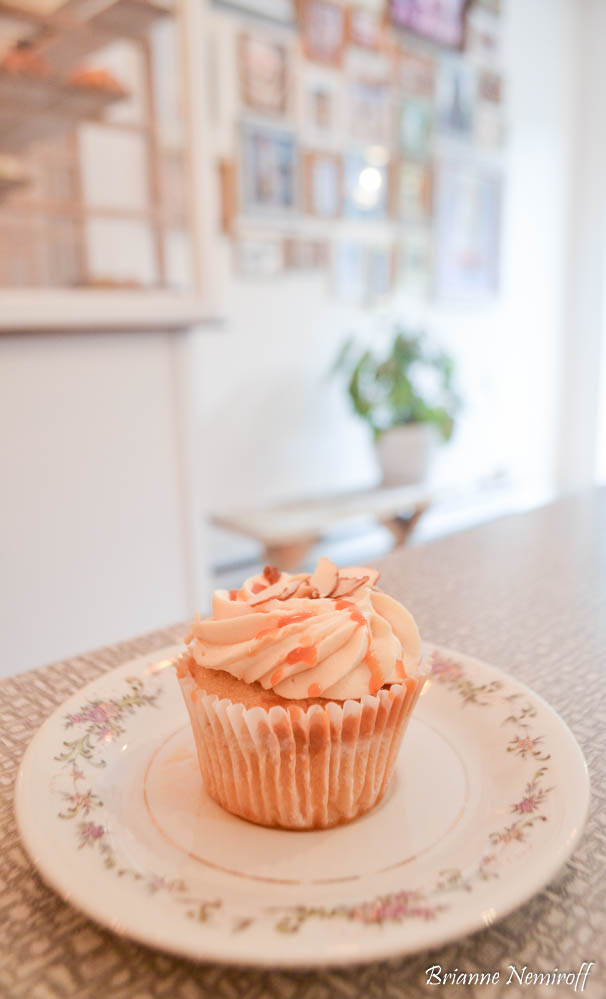 Note: Plant-based restaurateur Chef Christian Manuel Ventura Alatorre owns multiple vegan spots in Montréal including Sushi Momo, komomo, and Bloom Sushi.
Chef Christian Manuel Ventura Alatorre opened Sushi Momo in 2015 with the goal of offering the most vegan sushi options in the city. Choose from a selection of soups, poke bowls, appetizers, and the most decadent vegan sushi rolls you will ever taste while enjoying the atmosphere of Rue Saint-Denis, a beloved restaurant-lined street in the Plateau-Mont-Royal neighborhood.
If you are interested in take-out from Sushi Momo, please note that you have to visit their take-out counter, komomo, which is right next door, as Sushi Momo is only available for dine-in.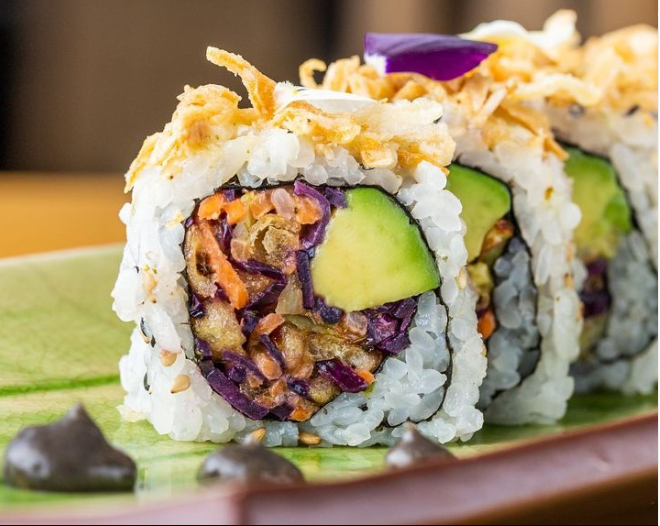 Sit down for an elegant lunch at LOV in their exclusive white and palm green restaurant space decorated with many varieties of plants and dramatic hanging basket lighting. "LOV" stands for "Local, Organic, and Vegetarian" as LOV was vegetarian upon first opening. Now, it's a fully vegan local chain.
Choose from an array of light bites, salads, sandwiches, burgers, and sides, including their Mushroom Risotto and their LOV Wedge Salad.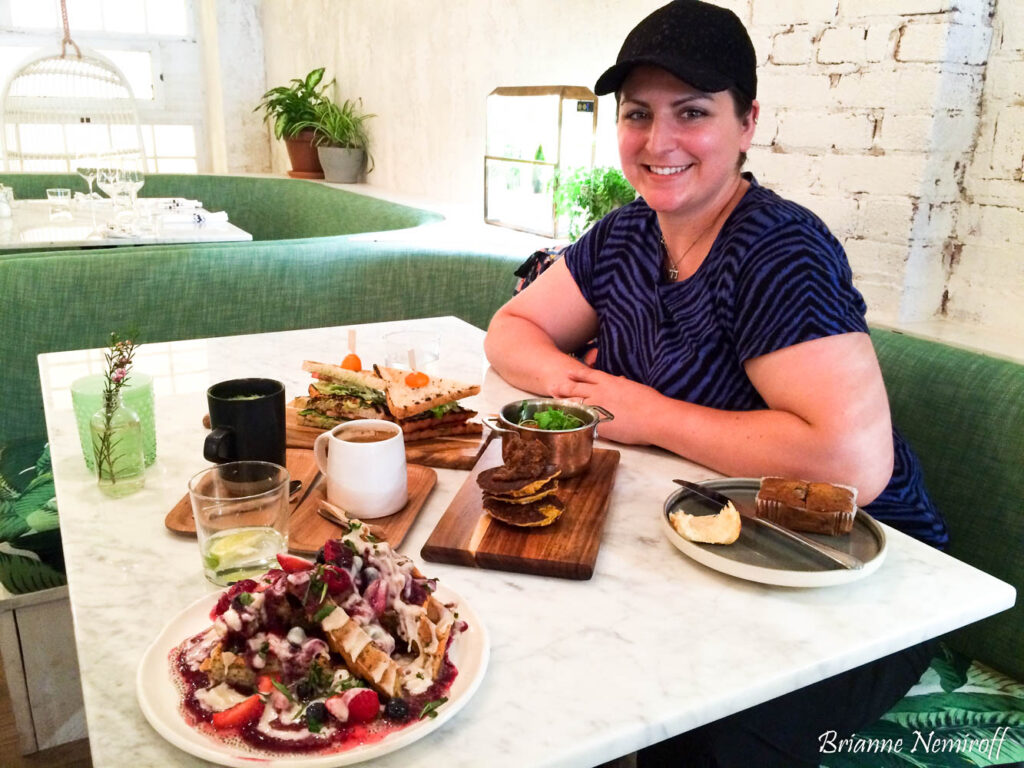 La Panthère Verte prides itself on using the most sustainable and ethically-sourced non-GMO ingredients for their freshly-prepared meals. The menu is inspired by the owner's travels, as well as cuisine from all over the world; however you will find the biggest influences to be Mediterranean cuisine and Canadian comfort food.
Choose from a menu of bowls, sandwiches, smoothies, and tasty desserts that include sweet potato poutine, tempeh schnitzels, and tiramisu.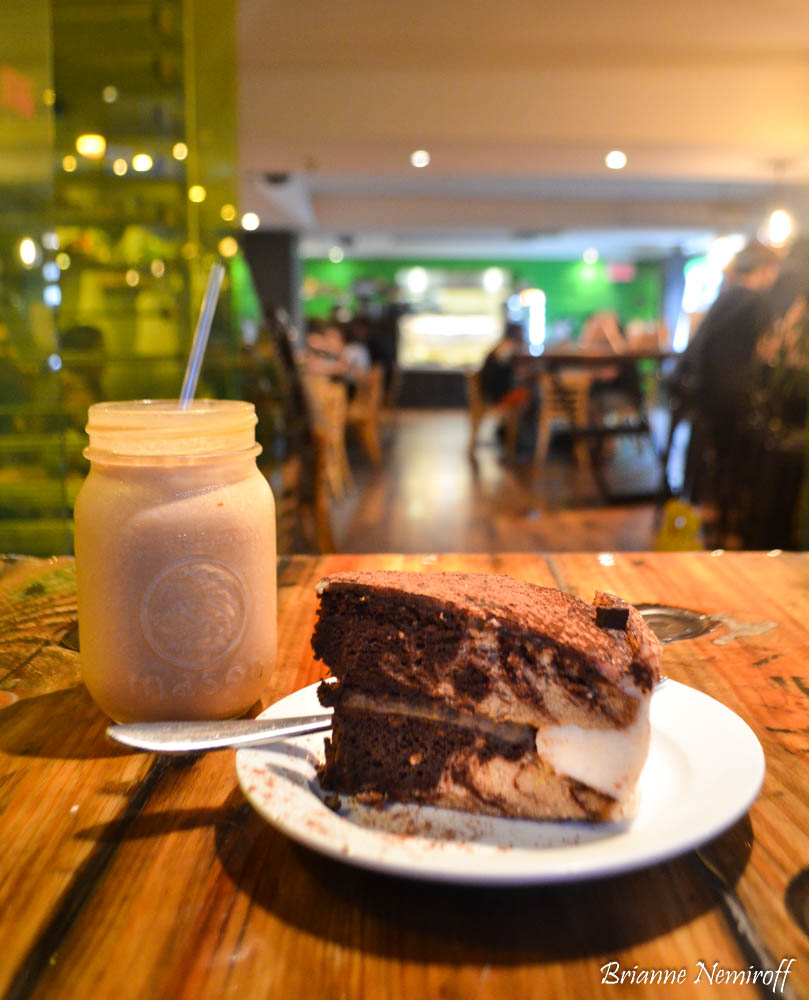 Traditional American diners aren't only found on Route 66 in the U.S.; apparently, they can also be found in Mile End in Plateau-Mont-Royal. Mimi & Jones consider themselves the first and only vegan diner in Montréal with a menu that would make Angelenos jealous.
House-made patties make their burgers their biggest draw, but you can also find other diner staples including fries, nuggets, and an elaborate milkshake menu, including flavors like cheesecake, cold brew, golden milk, and orange creamsicle.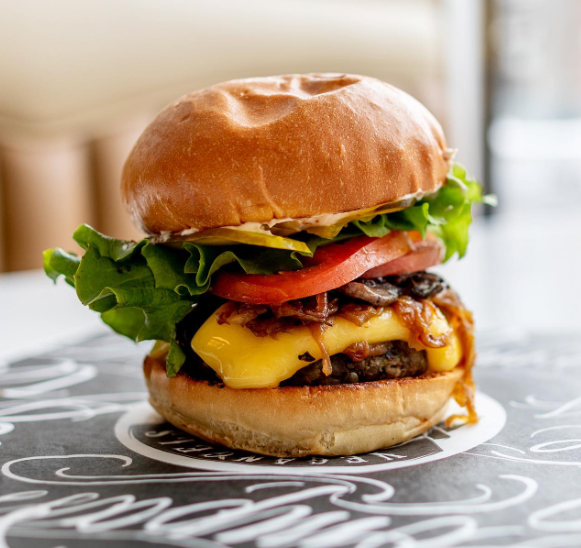 Copper Branch celebrates wholesome and plant-based ingredients by offering affordable and convenient options without sacrificing flavor or nutritional value. Since 2014, Copper Branch established itself as the go-to vegan fast casual chain for any and all meals of the day.
Choose from a selection of bowls, superfood smoothies, and veggie sandwiches, or indulge in a popular item, such as their Ultimate Bagel Sandwich with all of the fixings (tempeh, hash browns, Just Egg, and a Field Roast sausage patty).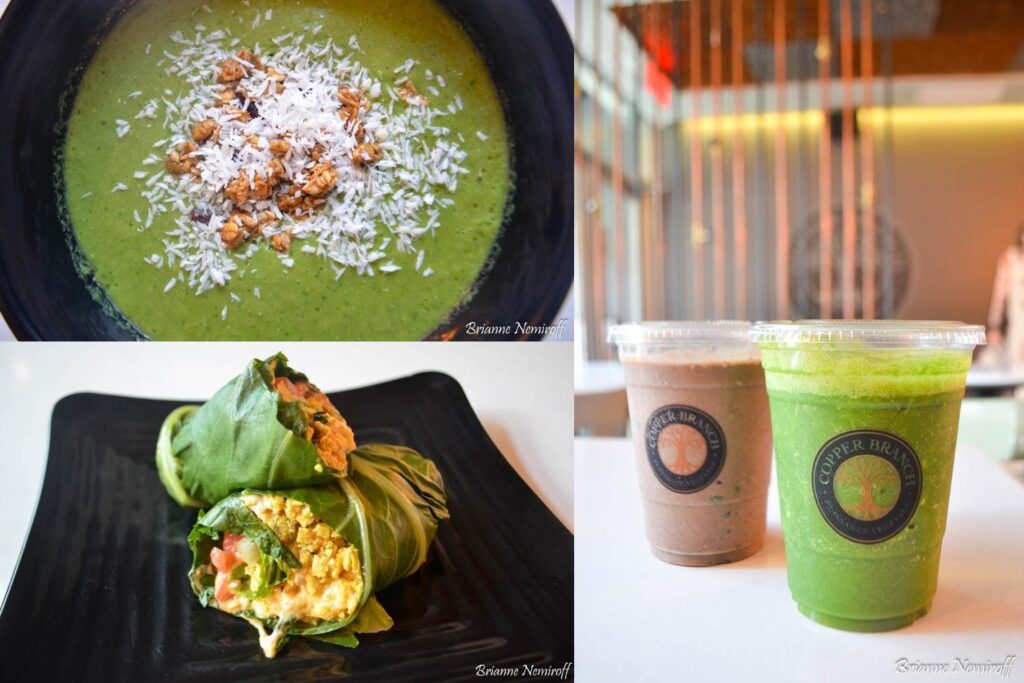 Vegan junk food at its finest, Burger Fiancé is the place to get the famous smashburgers that local Montréalers cannot give enough praise. Satisfy all of your late-night cravings with items such as pulled pork or fried chick-en sandwiches made from shiitake mushrooms, kimchi topped vegan sausage dogs on a brioche bun, waffles fries, and oat milkshakes.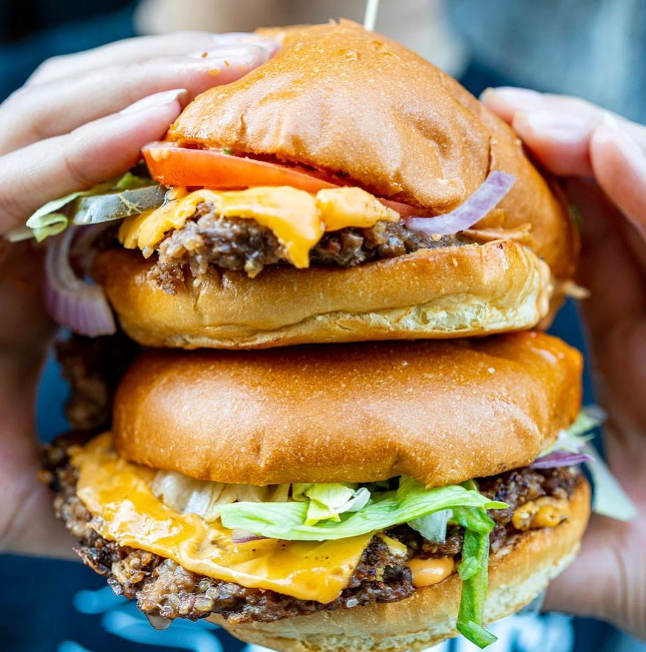 From the owners of Montréal's beloved LOV restaurants and Sushi Momo comes Bloom Sushi, a vegan sushi restaurant in Old Montréal that combines a casual izakaya bar with a sit-down Japanese restaurant. Bloom Sushi has a rotating seasonal menu that focuses on sustainable ingredients without customers breaking the bank⁠. Expect to see sushi rolls, gyoza, miso soup, salads, and desserts on their menu.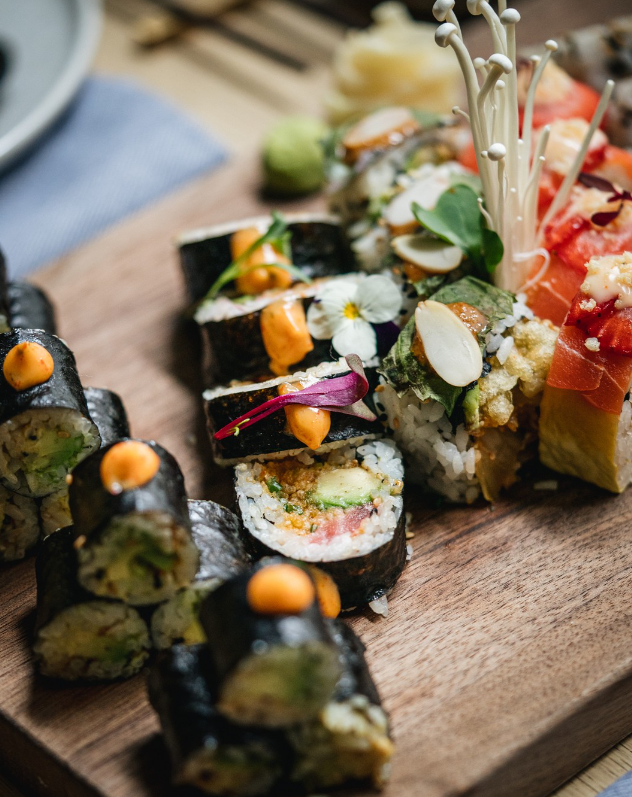 Umami Ramen & Izakaya is the first 100% vegan ramen restaurant in Montréal. Beyond their fully vegan menu, they also make everything in house⁠—noodles, broths, tsukemono (preserved vegetables), kombucha, even the sprouts!
Enjoy a selection of classic Japanese small dishes, ramen, and alcoholic beverages for what they call "cruelty-free gastronomy at its best."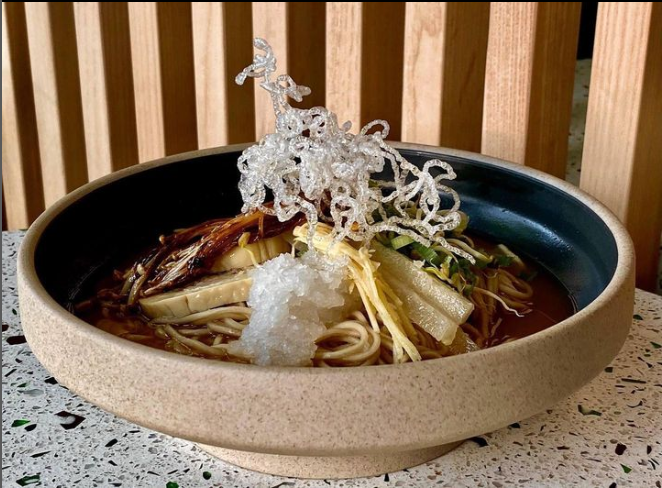 Note: Hello123 is the sister restaurant to regional chain Kupfert & Kim.
South of Downtown Montréal is a restaurant with two locations where you can find everyday comforting meals that look as good as they make you feel. Whether you're looking for a quick protein-packed burrito bowl or oat-based smoothie for an after-workout treat, or you're sharing an almond and banana French toast or a plate of nachos with your close friends to celebrate a promotion, Hello123 can provide for the occasion.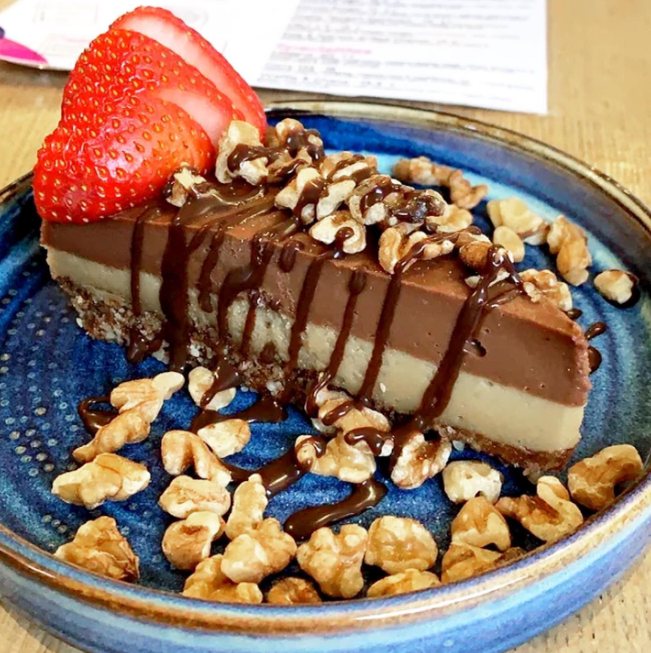 Lola Rosa is a vegetarian chain currently with two vegan locations⁠, on Avenue de Parc and Rue Sainte-Catherine Ouest. This restaurant chain is known as the place to take your omnivore friends as their menu is famous for their burgers, nachos, and poutine. Despite the comfort food menu, Lola Rosa is also beloved for their comforting, soft, natural decor, making it the perfect spot to catch up with friends or wind down after a long day at work.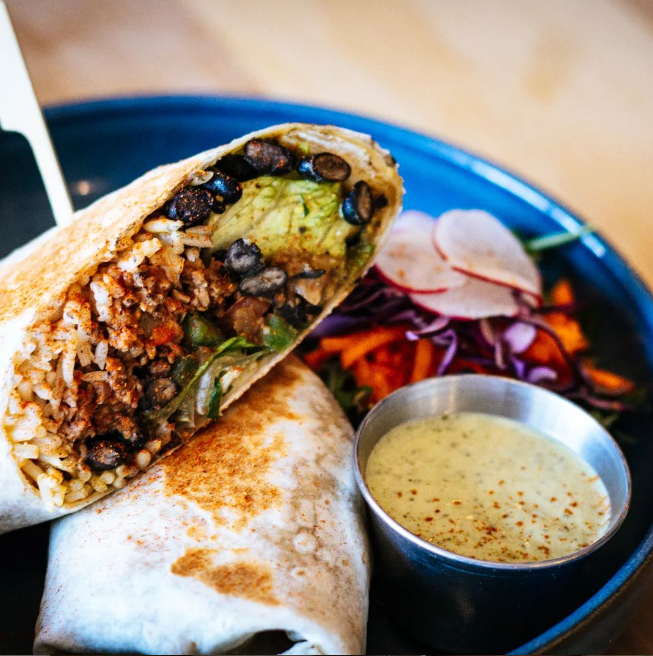 Véganation is the vegan food business that does it all, as it serves as a restaurant, café, and market. Whether you need a light breakfast and pressed juice to start your day, a nutritious bowl or salad for lunch, or frozen meals to have on reserve for the rest of the week, Véganation can offer that to you.
On their house and to-go menu, expect to see a greatest hits list of familiar comfort food meals, such as lasagna, quiche, Pad Thai, jerk tofu, and Bánh mì, falafel, or Italian sandwiches.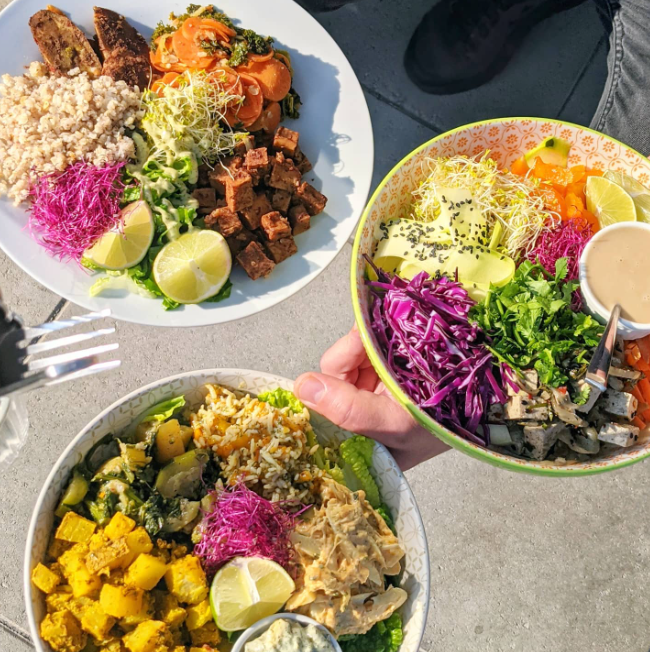 Bowhead Pub is Montréal's first vegan pub. Whereas many vegan restaurants can be relaxing and rejuvenating spaces, Bowhead offers a louder space to dine for the extroverts and sports fans who don't want to sacrifice their vegan lifestyle for a true pub experience.
Named after a bowhead whale, an animal that was once endangered due to overhunting, the owners' goal was to create a pub menu that didn't scream veganism, yet still hinted at the conservation efforts encouraged by a vegan lifestyle.
Dig into their esteemed menu of poutine, cheese sticks, cauliflower tempura tacos, chickn wings, fish tacos (Guinness battered banana blossoms), and other unique twists on your favorite pub fare, and pair it with your drink of choice at their lively space in the heart of Plateau-Mont-Royal.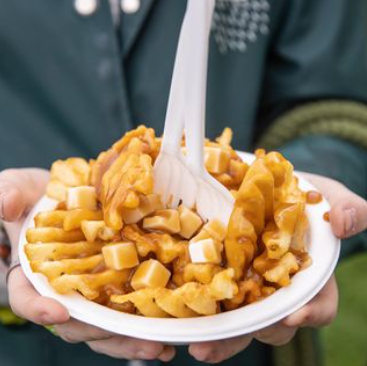 Other Vegan Restaurants in Montréal
(all restaurants are Tier )
Maynard: comfort food menu specializing in burgers, wraps, poutine, and fried desserts.
Rejuice: smoothie and juice bar that also offers salads and light bites.
Ohana Sushi Vegan: vegan sushi restaurant with a separate menu for gluten-free diners.
Leaves House: vegan café, coffee bar, marketplace, and plant shop that gives new meaning to 100% plant-based.
Chez Zac Pizzeria: Montréal's first vegan pizzeria that offers full pies and the option to order gluten-free crust.
Café Tuyo: vegan coffee shop with pastries and light bites.
Falafel Avenue: fast casual build-your-own falafel meal restaurant.
Epicerie Muscade: vegan and zero waste grocery store with an in-store café.
Tendresse: veggie-forward menu featuring a mix of Italian, Canadian, and Québécois cuisine.
Sham: a fusion menu of Canadian, Syrian, and Mediterranean cuisine showcased with sandwiches, poutine, pizza, and combination plates.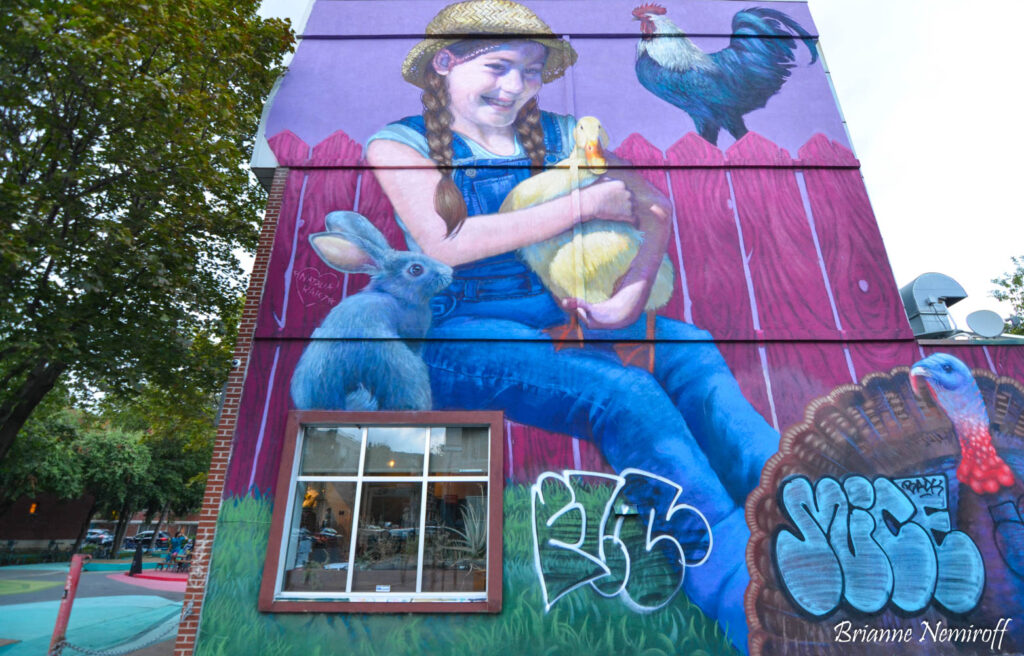 If you enjoyed our article on the best vegan restaurants in Montréal, you might also like our travel guides to 3 Days in Montréal, 52 Things to Do in Halifax, and Vegan Restaurants in Vancouver. Sign up for our newsletter so you never miss a post.