A city best known for coffee, punk music, and Pike Place Market, Seattle has become a haven for vegans and vegetarians over the last decade. While there were a couple of vegetarian restaurants already in business as early as the 70s, you can now find everything from a great vegan donut to veganized Syrian cuisine in this incredible city. What keeps us coming back to Seattle—besides Pike Place Market, the museums, and the scenery—is the innovation in vegan cuisine. We found an unforgettable chocolate cake at Flying Apron, craveable vegan diner food at Wayward Vegan Cafe, and an overall magnificent vegan dining experience in the courtyard at Cafe Flora. You will not be at a loss of vegan restaurants in Seattle and we hope you enjoy every last bite.
The Best Vegan Restaurants in Seattle, Washington
Flying Apron is most well-known for its bakery items, but they also have a variety of savory items for vegans and gluten-free diners. Enjoy items like lasagna, tofu scrambles, and quiche without having to endure any mention of Daiya as they make all of their cheeses in house. They also make some of the best desserts we've ever tried, so don't leave without experiencing one of their cakes, muffins, or any of their seasonal items.
HIGHLIGHTS: Chocolate Cake, Blueberry Muffin.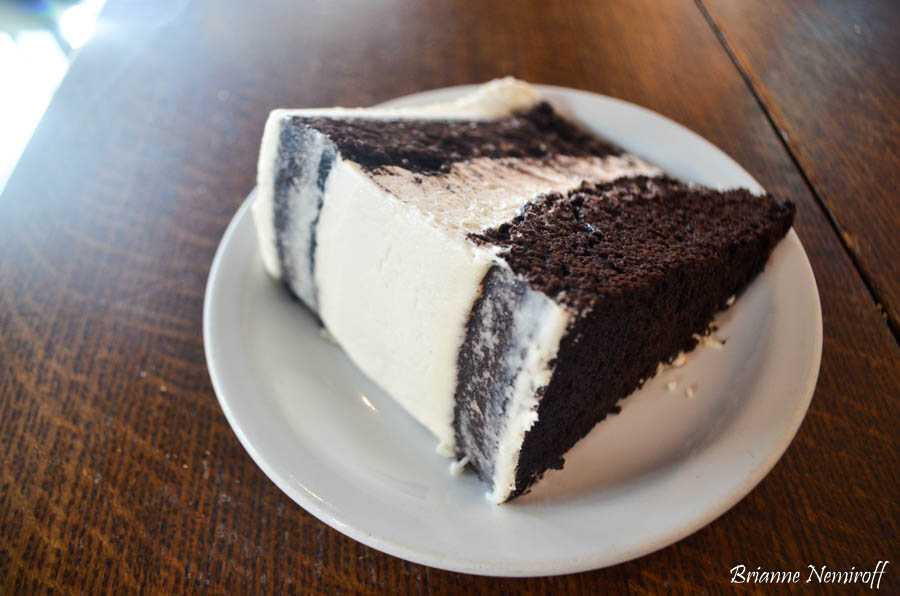 Need a classic American burger, fries, and a milkshake? Next Level Burger has just that but elevates them with their homemade patties, soft serve, and condiments. For instance, their Signature Burger is a classic American burger but is elevated by its garlic thyme mayo. This is Next Level Burger's only location in Washington, and can be found in the Roosevelt neighborhood's Whole Foods six miles north of downtown Seattle.
HIGHLIGHTS: Signature Burger, Orange Cream Milkshake.
Veggie Grill is currently developing dozens of new locations across the U.S. For now, you can experience the majority of their locations on the West Coast, including three in the Seattle area. If you're looking for a light meal, you can always enjoy a soup or salad. For those who are in a more ravenous mood, they have plenty of fun appetizers, burgers, wraps, bowls, and desserts to fulfill your every craving. Unlike many other chains, they also provide seasonal options so you can always look forward to something new popping up on the menu.
HIGHLIGHTS: Tres 'Fish' Tacos, Buffalo Wings, Tempura Green Bean Stack, Carrot Cake.
Wayward Vegan Cafe
Looking for a hearty breakfast in the middle of the afternoon? Wayward Vegan Cafe is one of the local favorite vegan restaurants in Seattle as they serve veganized American diner food that includes appetizers, salads, sandwiches, breakfast served all day, and so much more. With the University of Washington a couple miles away, it has led the surrounding neighborhood restaurants to be both vegan-friendly and affordable. Don't skip out on driving the extra few miles to try menu items such as the Country Fried Seitan.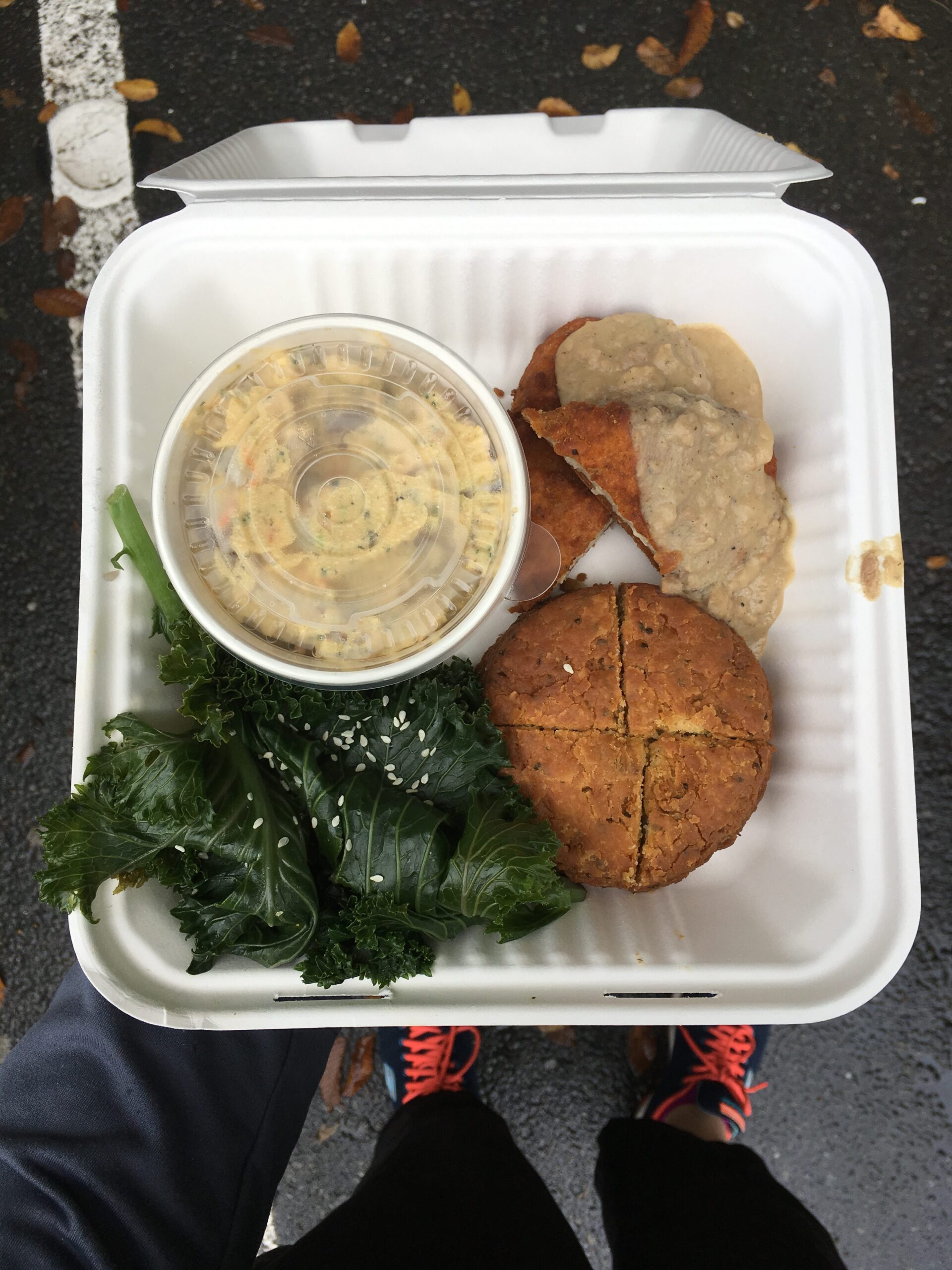 HIGHLIGHTS: Country Fried Seitan, Albuquerque Crunch Wrap.
Other Vegan Restaurants in Seattle, Washington Worth Mentioning:
Broadfork Cafe: organic, sustainable, and vegan cafe in Uptown.
Plum Bistro and Sugar Plum: upscale vegan restaurant in Capitol Hill.
Highline Bar: music club with vegan pub fare in Capitol Hill.
Kati Vegan Thai: vegan thai in Cascade.
Pizza Pi: vegan pizzeria in the University District.
Harvest Beat: vegan and vegetarian seasonal restaurant in Wallingford.
The Cookie Counter: vegan bakery and ice cream shop in Phinney Ridge.
Chaco Canyon Organic Cafe: raw, vegan, and mostly organic cafe also in Phinney Ridge.
The Best Vegetarian Restaurants in Seattle, Washington
Cafe Flora is our favorite vegan-friendly restaurant in the city. While it's considered vegetarian due to the occasional addition of dairy, the majority of their rotating seasonal menu is vegan or can be veganized. We love sitting in their indoor courtyard for a peaceful meal as it's both rejuvenating after a long day of sightseeing and conducive for good photography.
HIGHLIGHTS: Oaxaca Tacos, Coconut Cake.
Sunlight Cafe
Sunlight Cafe is Seattle's oldest vegetarian restaurant with over 40 years of serving veggie locals and tourists alike. We love Sunlight Cafe for its welcoming and warm environment as well as the healthy comfort food on their funky menu. Whether you're looking for gluten-free options, or just a great espresso and a place to work, Sunlight Cafe is the place for you.
HIGHLIGHTS: Sauteed Vegetables & Tofu with Garlic-Ginger Sauce, Homemade Yogi Tea.
The Best Vegan Options in Seattle, Washington
mamnoon
Mamnoon serves Lebanese and Syrian cuisine that inot exclusively vegan or vegetarian, but they always have plenty of veggie options, especially on their small plates menu. In the past, we've enjoyed Fatteh Falafel, Shamandar Bi Tahini (beet tahini), Arnabeit Makli (fried cauliflower), Ash Reshteh (lentil and herb stew), and Sambusek (apple dumplings). mamnoon also has a beautiful and thorough cocktail and mocktail menu to pair with your meal. We highly recommend the Mocktail no.2 (cucumber, cilantro, mint, soda); it's like an evening green juice! mamnoon also has two other locations for lunch and juice breaks: anar is a vegetarian juice and casual cafe, and mamnoon street is their fast casual location in Amazon's Doppler building. mamnoon donates to causes that help Syrian refugees, so don't hesitate to order another round.
HIGHLIGHTS: Sambusek, Shamandar Bi Tahini, Mocktail #2.
This world-renown market is filled to the brim with cafes, restaurants, and produce stands; you're bound to find plenty of delicious vegan options. For breakfast or a light snack, we recommend The Crumpet Shop for a simple, yet delightful, crumpet with toppings such as nut butters, marmalades, and fruit. For lunch, we recommend Piroshky Piroshky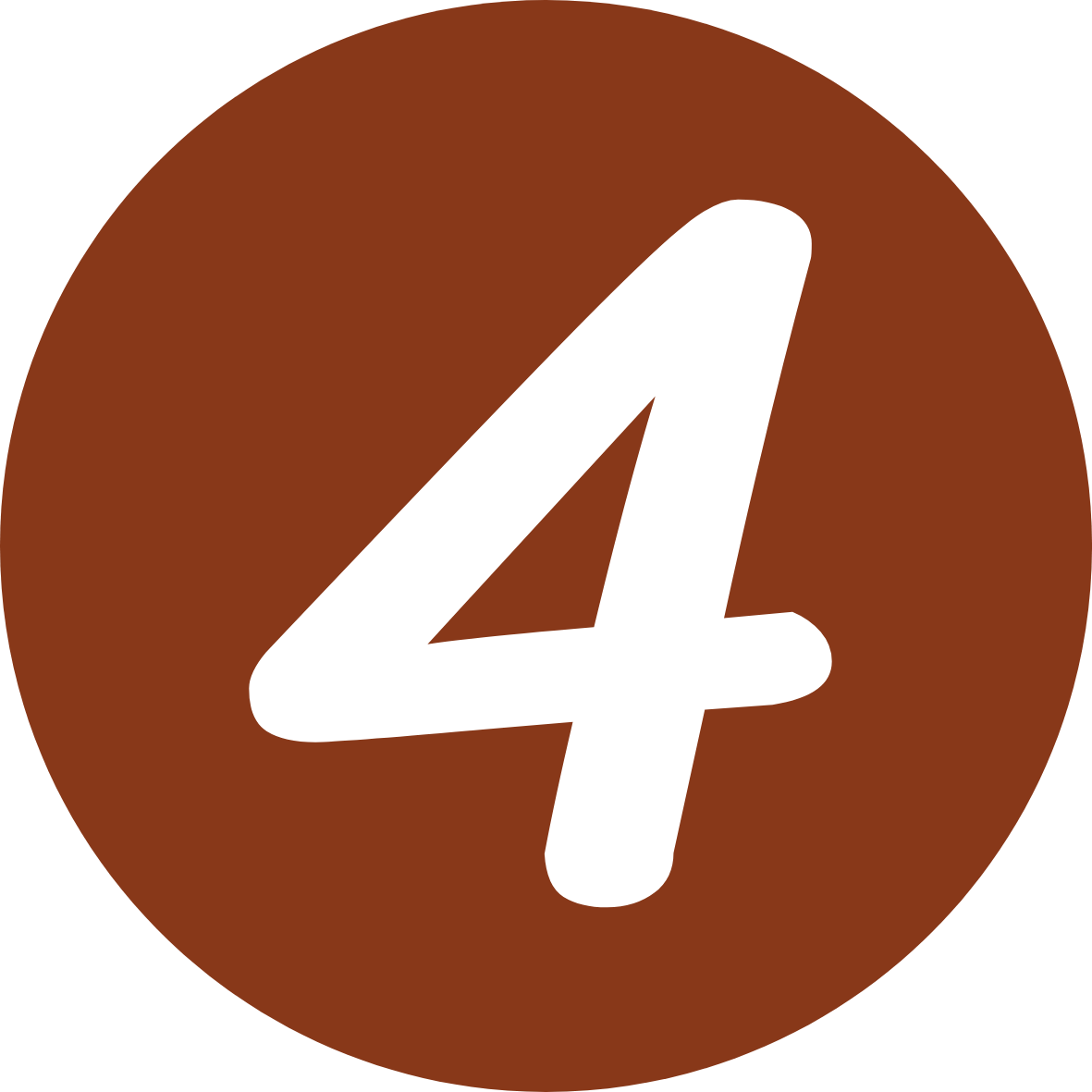 .
HIGHLIGHTS: Potato and Mushroom piroshky, Veggie Chipotle piroshky.
If you have any recommendations of your own, we'd love to know your favorite vegan restaurants in Seattle so we can visit them the next time we're in town. 
To never miss out on one of our articles, sign up for our newsletter on the right of the page.