We visited Cornbread Cafe for the first time in 2018. We were in town visiting on assignment, writing a piece about eco-friendly wineries and vegan-friendly restaurants in Willamette Valley. 
After starting our journey in Salem, and making our way south on the infamous I-5 for an hour, we arrived at our destination: a funky and colorful 1950s diner car not far from Downtown Eugene.
The ambiance is one part Scooby Doo Mystery Machine, one part 1960s mod, and one part 1950s diner. It was bright, inviting, lively, and nostalgic yet also very current as while you could have easily worn a poodle skirt and blended in (and someone actually was), you were about to enjoy an ingenious vegan creation upon sitting down that could only have been made with modern technology, innovation, and creativity.
We were soon greeted by the owner Sheree Walters. While she could have easily been in the back eyeing our review process from afar, or stayed at home on that lovely Sunday, instead she sat with us for almost two solid hours. 
Almost immediately, we could hear the passion in Sheree's voice and see the hard work she and her team had put into this establishment. She started suggesting items off the menu and describing her clientele and staff with glee. She was proud of everything from the creative specials that came out of the kitchen to the colorful outfits that walked through her front door. 
It was obvious and purposeful that she turned Cornbread Cafe into a safe space for those on her staff as well as others in her community. Cornbread Cafe was so much more than just a place to get the best vegan brunch in town.
After the first 30 minutes of a delightful conversation, our food arrived. It was her vegan versions of chicken and waffles and eggs benedict. We each took our first bites and it became official: the diner car had driven us to heaven.
Meet Sheree Walters, Owner of Cornbread Cafe in Eugene, Oregon
What inspired you to open a vegan restaurant in Eugene?
I have been vegan for 18 years and have had a life-long dream of opening a restaurant, so it was only natural, when the time came, to open a vegan restaurant.
How long have you been in business and what was your inspiration to open Cornbread Cafe?
Cornbread Cafe has been in business for over 10 years. We started as a food cart in January 2010 and moved into our Eugene location July 2011. 
While I am not from the south, I have a deep love and appreciation for southern cuisine. I started veganizing traditional southern recipes in 2007, while my family still lived in the Seattle area. I had a potluck with my Seattle Veggie Families group and made several southern dishes and requested that everyone else bring a southern dish. It was a huge hit. This was the beginning of my southern-style concept, although my vision wouldn't become a reality for a few more years.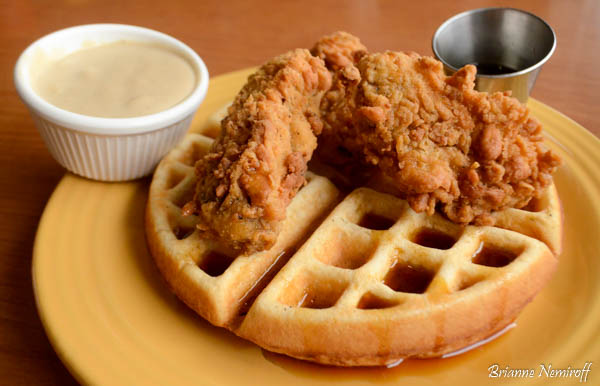 What have been your biggest challenges as a small business owner?
Staffing and the all-consuming role of a business owner. I never wanted to manage people, although I really love them. I just wanted to cook for people and keep animals off of plates. I finally, after all of these years trying, have proper management. I have also made a lot of sacrifices being away from my family so much, for so many years. I have a lot more flexibility these days but my mind is always on the business.
What have been some of your biggest wins as a small business owner?
I suppose the first would be simply surviving for 10+ years. Cornbread has become a national brand, with the help of our Diners, Drive-Ins and Dives segment in 2014. We have received a lot of recognition over the years and have been on many "Best Of" lists nationwide.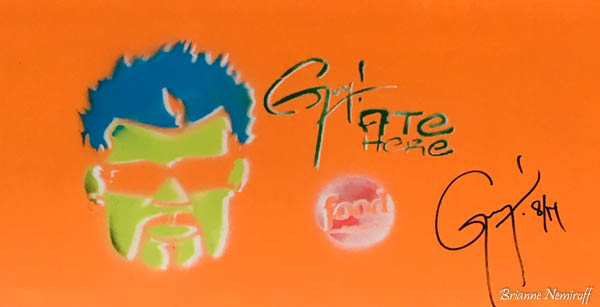 If you could go back in time to give yourself one piece of advice when you first started Cornbread Cafe, what would it be?
Keep it small and simple.
How would you describe the vegan food scene in Eugene and Springfield? Do you find Cornbread Cafe is the main hangout for vegans in the area?
Up until August 24, when we permanently closed our Springfield location due to COVID, we were the only vegan restaurant in town. 
There are a ton of great vegan options in Eugene. Cornbread is among a handful of fully vegan restaurants, including food carts. We are definitely one of the main hangouts.
How would you describe the ambiance and the menu at Cornbread Cafe? What can new customers expect to experience at your restaurants?
Well, our ambiance and menu have changed since COVID. We aren't currently allowing guests to dine in because our dining room is so small. We have been operating as a drive-thru since reopening on July 14. 
In September we plan to continue take-out and delivery only but will have guests come through a few at a time and order from our new hotline. We no longer have servers, you just go through the line and pick your items and have your meal instantly. We had to simplify everything in order to keep overhead as low as possible and survive.
Cornbread is housed inside of a vintage 1950s diner. It's a fun, kitschy atmosphere, which most of our clientele really love. Prior to COVID we had a pretty extensive menu. Now we are only offering our Build-Your-Own meals, biscuits & gravy and chili, along with soft serve ice cream, shakes and a hot seasonal fruit crisp for dessert. We have added many new side dishes, including stuffing, green beans & carrots, and candied yams. We will add our famous Eugene sandwich, along with a couple other favorites sandwiches, in September.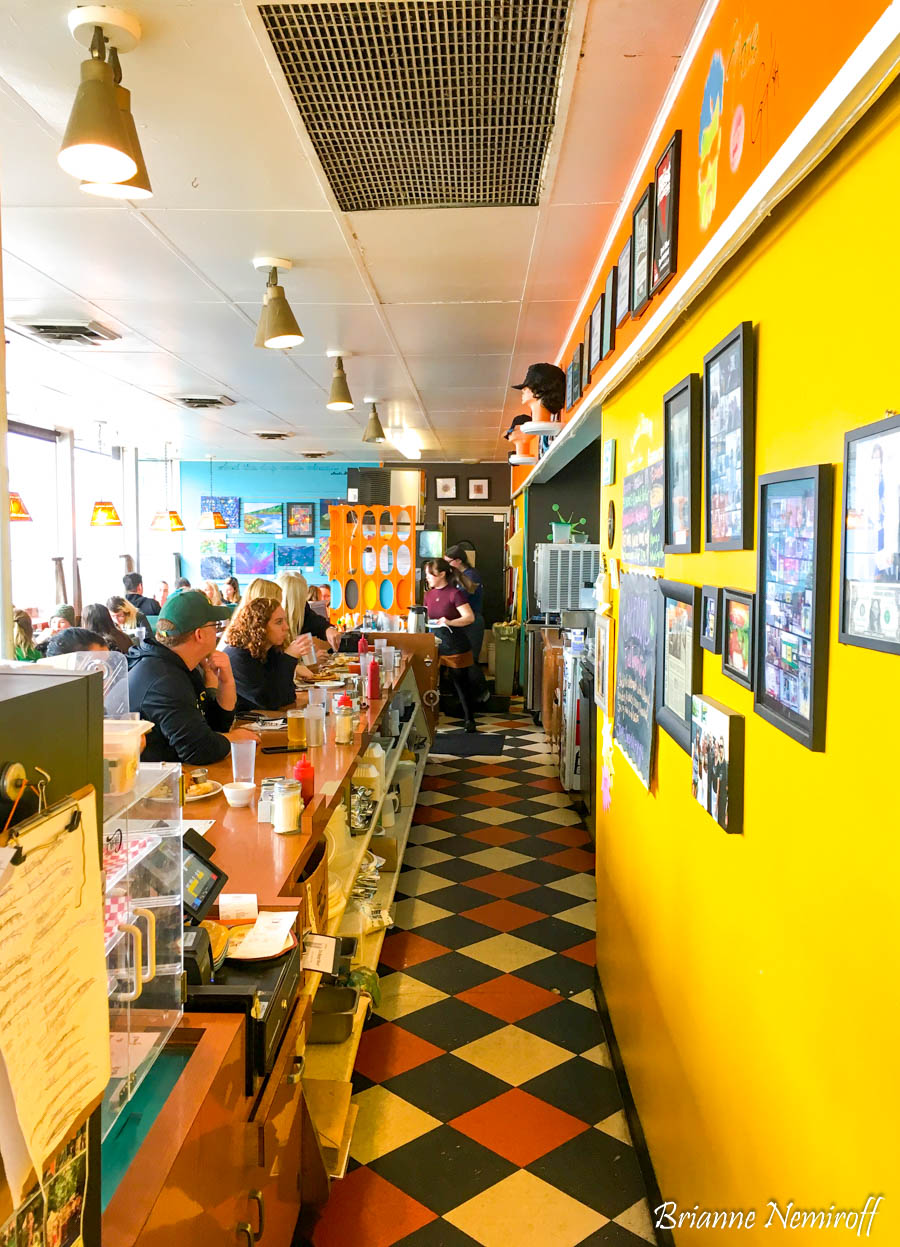 Cornbread Cafe has one of the most ingenious and satisfying comfort food menus in the country. How do you go about developing your mainstay menu items as well as your daily and weekly specials and bakery items?
Oh! Well, thank you! The core of our menu I developed all those years ago. Some of my staff have gotten their specials added to the menu over the years after becoming guest favorites. Prior to COVID I gave my line cooks creative license to come up with their own specials, as long as they were southern-inspired. We currently aren't offering specials but plan on resuming once we get this new system under our belts. Unfortunately, we don't have all of our amazing baked goods we used to. We will offer them again in the near future!
What are your favorite items on the menu?
My faves are Barbecue Seitan, Mac unCheese, Southern Kale, and Mashed Potatoes & Gravy.
What are the most popular items on the menu?
The Eugenewich has always been our most popular sandwich. Chik'n-fried Tempeh is our most popular main dish, and our Mac unCheese and Mashed Potatoes & Gravy are our most popular sides.
We know Cornbread Cafe had to close for some time because of the pandemic. What changes have you made to your business model or menu so you can still thrive during this time?
Yes, we were closed for 4 months. [By changing] from full service to quick service (counter service), this allows us to have fewer staff. And by simplifying the menu (we basically went back to our food cart menu and added a few items) we have less waste, don't have to order and deal with as much inventory, etc. 
How can your community support you during the pandemic? More delivery orders? Gift card orders?
More gift card orders would be very helpful. Folks can order them online through our website. And definitely more take-out and delivery orders.
Where can our readers follow you?
Currently, we are only updating our Facebook page: @CornbreadCafe.
Want to learn more about Cornbread Cafe on It's Bree and Ben? See them featured in our weekend guide to Willamette Valley Wine Country.