Vegan restaurants in Providence are still not as widespread as in other East Coast cities such as Philadelphia, New York City, and Washington D.C., but the ones that exist are certainly of the same caliber and are equally memorable. 
Providence has a diverse selection of vegan restaurants and vegan options at omnivorous restaurants. Diners can choose from American classics such as burgers, salads, and baked goods, or from international specialties including Chinese, Thai, Indian, Japanese, and Jamaican cuisine.
Most of the vegan restaurants in Providence are around the College Hill and Fox Point neighborhoods, but a few can be found in Downtown and Federal Hill. 
Vegan Restaurants in Providence, Rhode Island
One might assume that the world's first plant-based and vegan food hall would be in a city like Los Angeles, New York City, or Berlin, but it's not! Plant City is the world's first and it sits on Water Street overlooking the waterfront; patrons can enjoy a meal with a view.
Plant City was founded by vegan chef and entrepreneur Matthew Kenney. The food hall has a total of four restaurants (including Kenney's renown Double Zero), three bars, one coffee bar, one bakery, and a marketplace.
No doubt this is every vegan's dream as they can enjoy an array of options no matter their cravings, size of appetite, or time of their visit. Whether you're looking for a simple grab-and-go meal, smoothie, or coffee, or a four-course Mexican or Italian meal to celebrate a birthday or anniversary, Plant City will have the perfect meal and ambiance for you.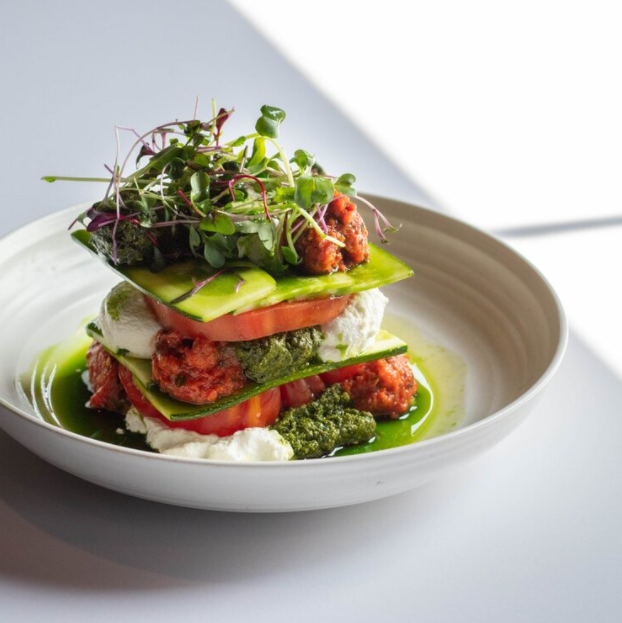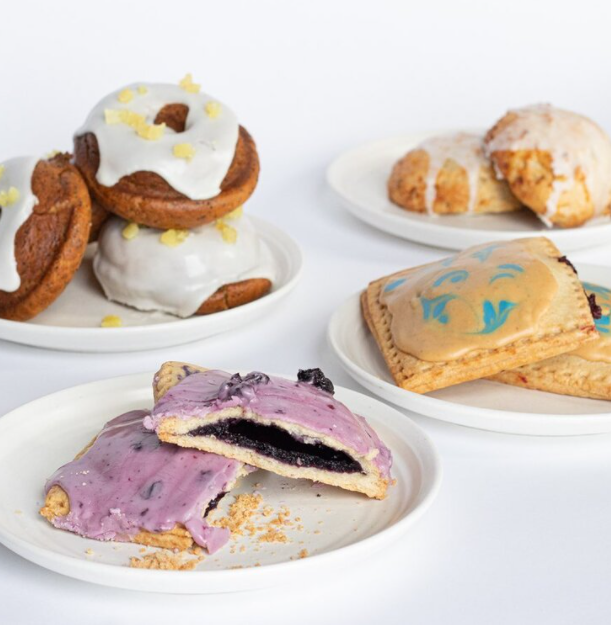 If you're a world traveler and make it a point to try vegan food in each area, you are already familiar with By Chloe as there are additional restaurant locations in New York City, Los Angeles, London, and Toronto.
By Chloe is beloved by visitors and locals alike for its vegan take on American classics. We love that diners can experience familiar dishes with elevated flavors and ingredients. For instance, their cobb salad has tofu egg salad, shiitake bacon, and hemp ranch dressing. Their Hot Chicky sandwich has crispy tempeh, which we recommend getting with a side of air baked fries. And their baked goods, like the Chlostess Cupcake and a chocolate rainbow swirl cake, are not only Instagram-friendly, but also incredibly delicious.
It's not often that you can find a vegan and kosher Chinese restaurant that serves healthy options with low oil. We love that Veggie Fun has sizable yet healthy portions, has beautiful wooden booths where you can bathe in natural light, and a menu with both familiar favorites and house specialties that keep you coming back for more. Try menu items such as their King Oyster Mushrooms, Orange Flavored Seitan, and Green Tea Soba Noodle Soup.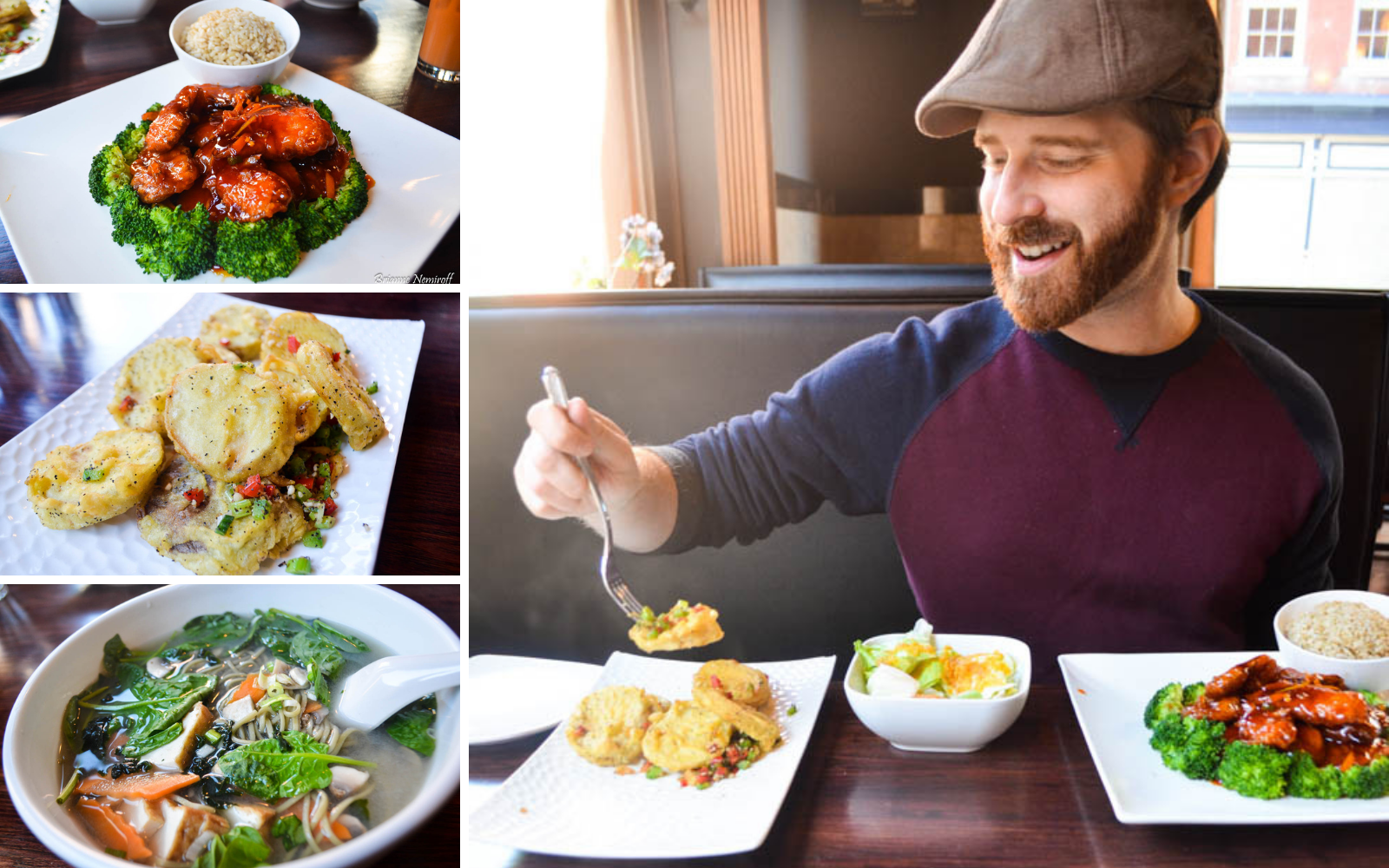 Like No Udder started as the world's first vegan soft serve ice cream truck. For the past few years, they have also been a beloved brick-and-mortar ice cream shop on Ives Street in the Fox Point neighborhood.
Whereas many grocery store ice creams have to sacrifice texture for preservation, Like No Udder's ice cream is handcrafted from scratch with organic ingredients and they utilize a variety of ice cream bases: coconut, cashew, and peanut butter. Their mission is to provide high-quality, dairy-free desserts using the fewest ingredients possible.
There are always 12 ice cream flavors and two soft serve flavors available. The ones on rotation include Cookies and Cream, Coffee, Mint Chip, Coconut Mango, Thai Iced Tea, and Salted Caramel. 
There hasn't been one flavor we haven't liked as of yet! Some of our favorites have included Chocolate Brownie, Peanut Butter Oreo, Orange Creamsicle, and even a flavor called Unicorn Poop (which tastes like cookies and cream gelato).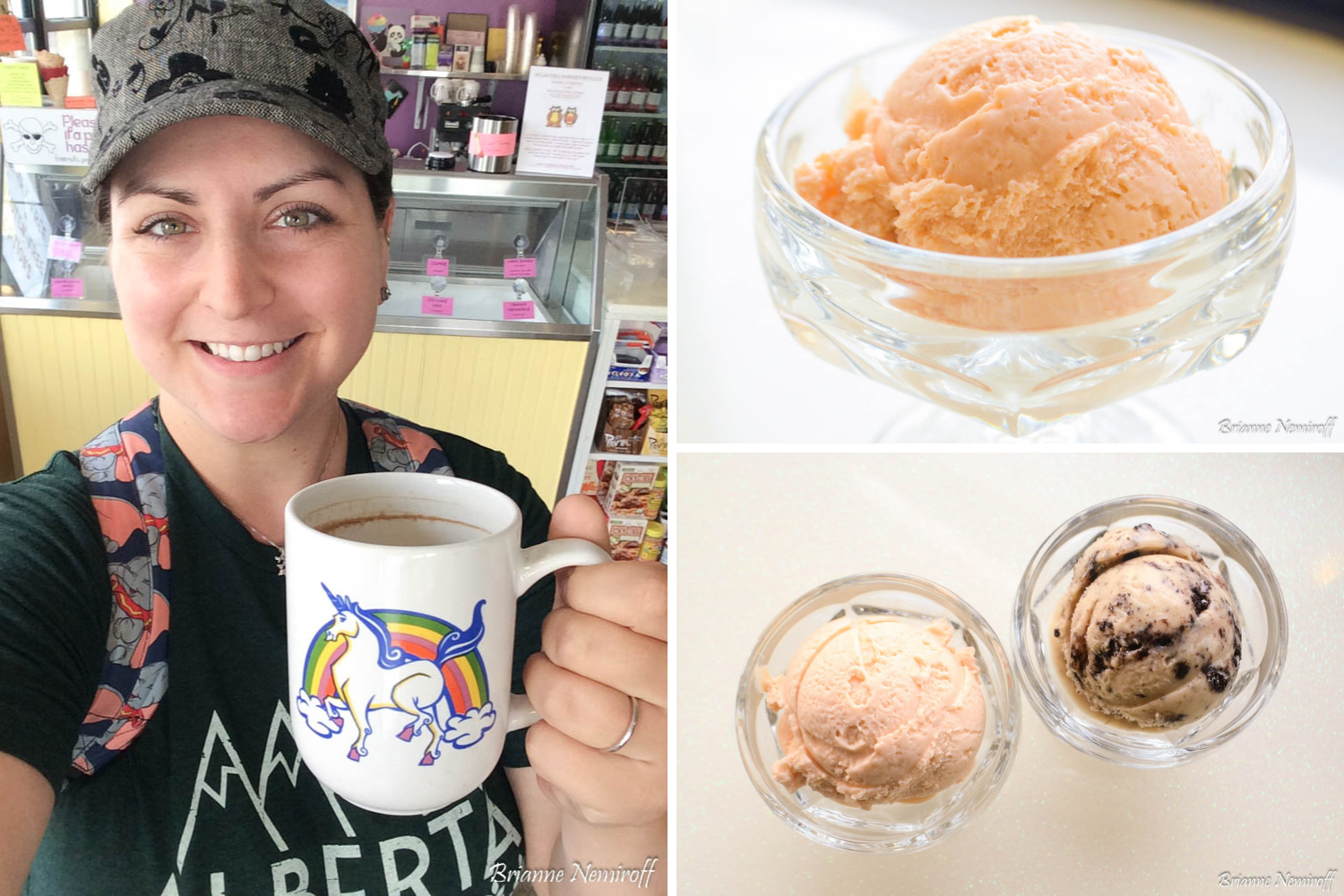 Wildflour is a 100% vegan bakery, juice bar, and cafe with many gluten-free options. Visitors can enjoy pastries baked fresh daily, specialty drinks like a Coffee Milk Latte, beet latte, or espresso and tonic, or a light meal for lunch such as soup, chili, or a daily toast special.
While Wildflour is technically in Pawtucket, it's right on the border of Providence so we'll give it a pass. Wildflour is one of three properties owned by Rob and Uschi Yaffe. The other two are vegetarian establishments mentioned below called Garden Grille and The Grange.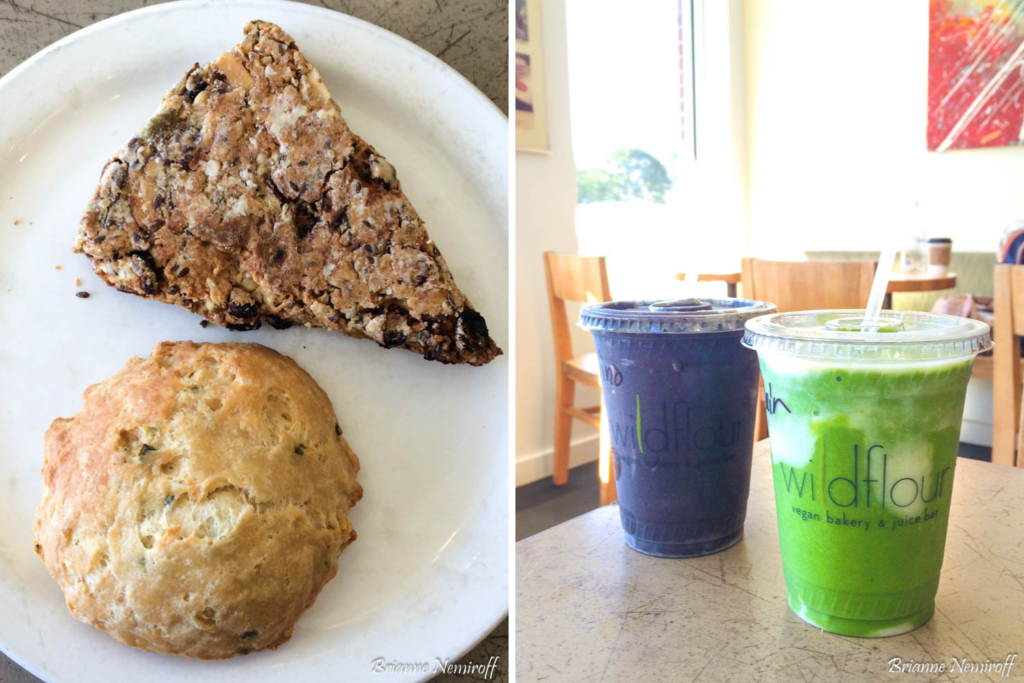 This Black-owned cafe and juice bar is owned and operated by the Assistant Coach of the Providence College Women's Basketball team, Priscilla Edwards. She was looking to share her plant-based lifestyle on a larger scale and created a cafe that sold juices, smoothies, acai and smoothie bowls, as well as Jamaican patties!
The Best Vegan Options in Providence, Rhode Island
The Grange is one of three properties owned by Rob and Uschi Yaffe, who also own Garden Grille and Wildflour, mentioned above. The Grange is a vegetarian bistro that's a great destination for a date night, evening out with your friends, or happy hour. You will have to ask which menu options are 100% vegan but many of them are.
We particularly loved their Maple Mustard Tempeh with grilled broccoli, fingerling potatoes, and a celeriac remoulade, as well as their Oyster Mushroom PoBoy with slaw, remoulade, and pickles on a pretzel roll. Even more, we love that they provided meals for their staff even while they were shut down for a few months in 2020 to keep their staff and community safe from COVID-19.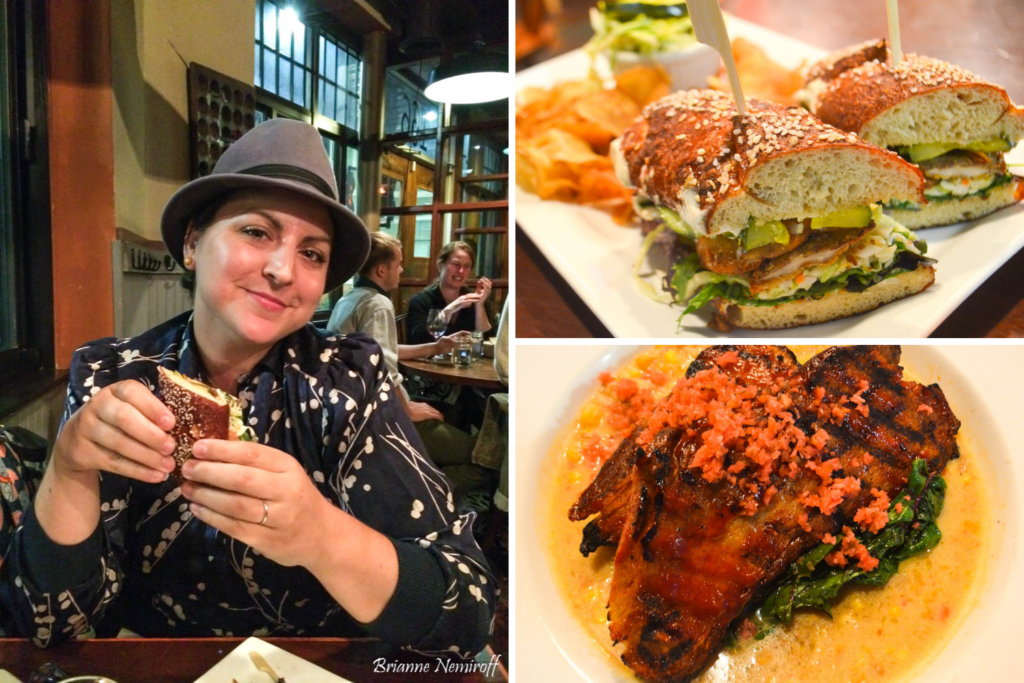 Garden Grille is the third property owned by Rob and Uschi Yaffe, and its location happens to be neighboring their other property, Wildflour. At this cafe, you can order veggie-forward meals such as their Rabe Melt (with broccoli rabe) or Spinach and Mushroom Tamales, or classic sandwiches and entrees such as the Pastrami Seitan Reuben and Vegan Mac & Cheese. Garden Grille has been a mainstay in the vegetarian community since 1996 so you know you will be in good hands.
Raffa offers clean, plant-based, vegan, and primarily gluten-free options for you to treat your body with kindness. Enjoy items like spring rolls, a toast trio, or a stir-fry after a visit to the Raffa Yoga Active Relaxation and Wellness Center or while you're making your way around Providence, 
Wara Wara, which translates to "laugh laugh", is a Japanese restaurant roughly a mile north of Brown University on Hope Street. They pride themselves on offering a relaxed and non-traditional Japanese experience that has nothing to do with sushi.
Their vegan options are clearly marked and they have plenty of them, which include vegetables, buns, ramen, udon, and even dessert!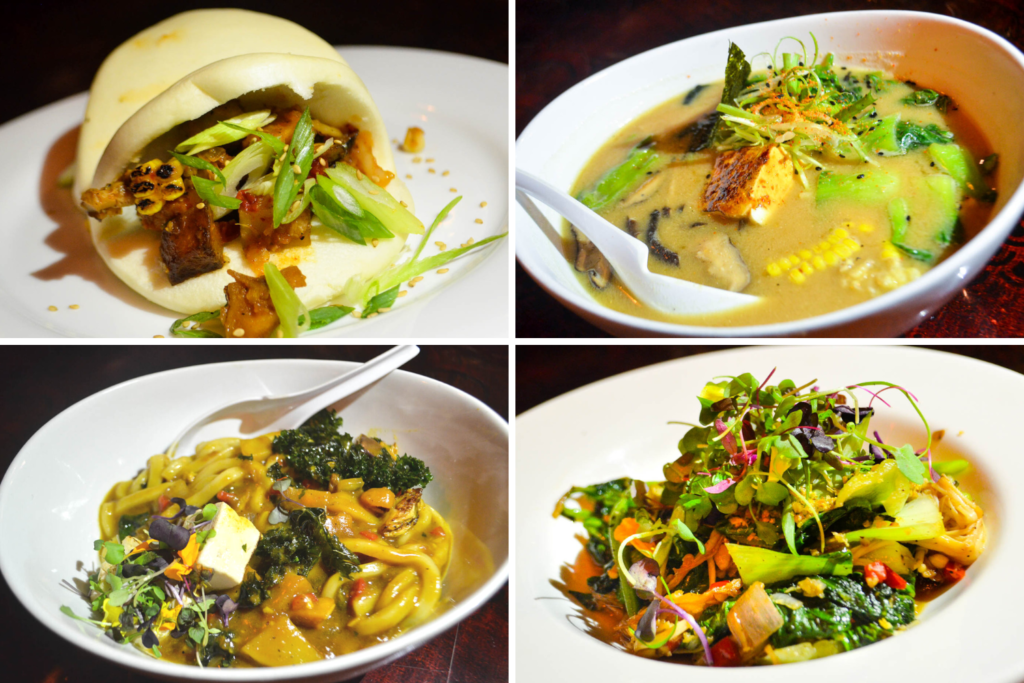 Thailand has a separate vegan menu but they can also make anything gluten-free, vegan, or vegetarian. Everything on the menu is organic, locally-sourced, and eco-friendly to the point where you can avoid a 5% service charge by bringing your own reusable bags and drink cups. They also upcycle their decor, use low-flow toilets, make everything in house, regrow vegetables from their kitchen scraps, and so much more!
There are very few places that we've been able to find a vegan brioche donut, and this is one of them! PV Donuts has a rotating monthly menu that features both classic and seasonal flavor combos. Co-founder Lori Kettelle is a trained chef and graduate from Johnson & Wales University who has worked in many cake shops before delving into the donut world ⁠— which means her flavors are anything but boring. Past flavors have been filled Maple Pecan, Coffee Crumb Cake, filled Pumpkin Pie, Churro Chai, Nitro Vanilla Latte, and Banana Maple Walnut. Yum!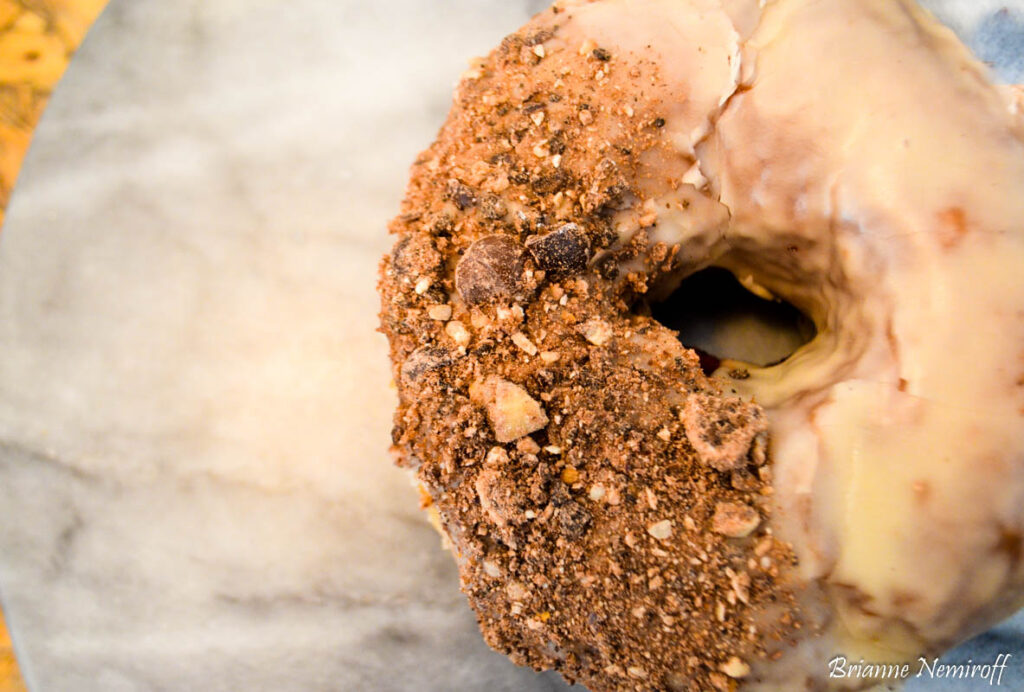 Julian's is a popular omnivorous bistro and brunch spot on Broadway that offers clearly labeled vegan options such as a vegan steak and cheese wrap, Beyond Burgers, tofu scrambles, vegan French toast, and even a vegan hollandaise sauce.
Did you know coffee milk is the official state drink of Rhode Island? Since Dave's Coffee is the coffee milk destination, and they offer a variety of plant milks, we had to include Dave's Coffee as a vegan option. For those who are unfamiliar with the state drink, Coffee Milk is made like chocolate milk. You add your desired amount of coffee syrup ⁠— Dave's Coffee has their own coffee syrup brand ⁠— to the milk of your choice, and that's it!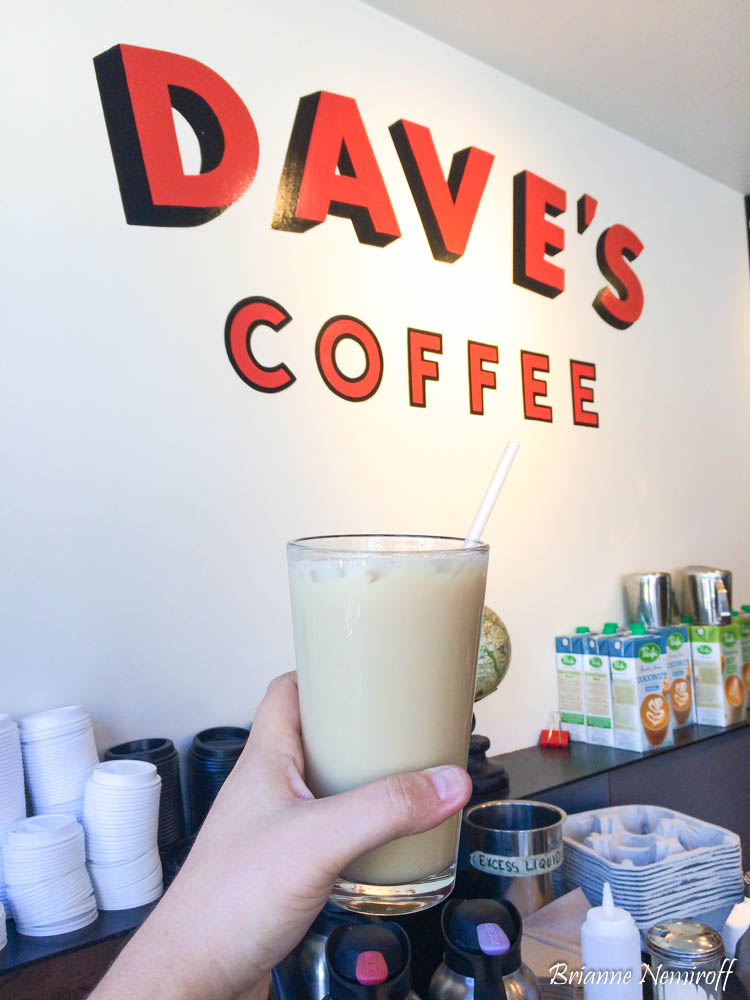 More Vegan Options in Providence, Rhode Island
Knead Doughnuts: donut shop with flourless and vegan options offered daily.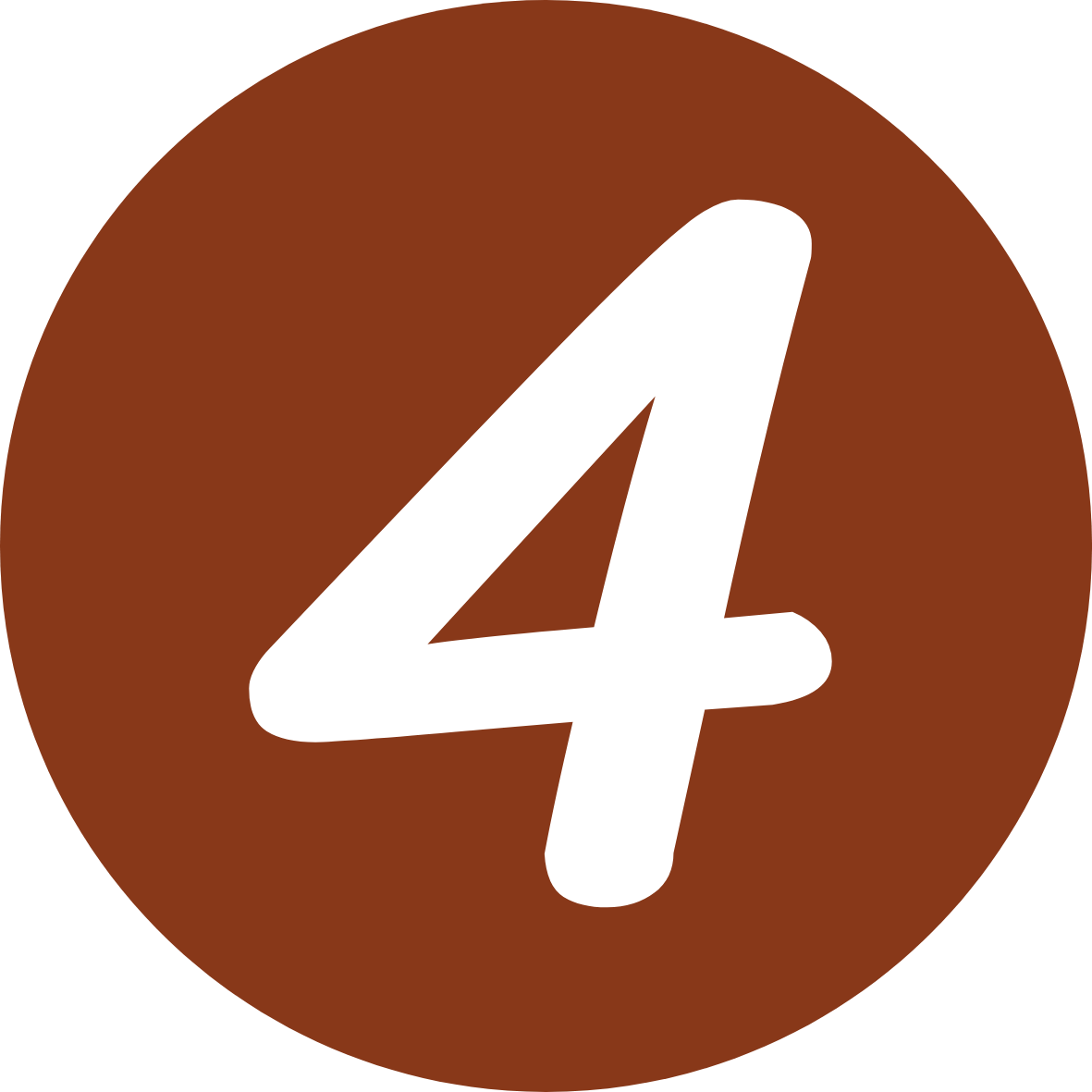 Juice Bar & Co: vegan juicery just outside of Providence.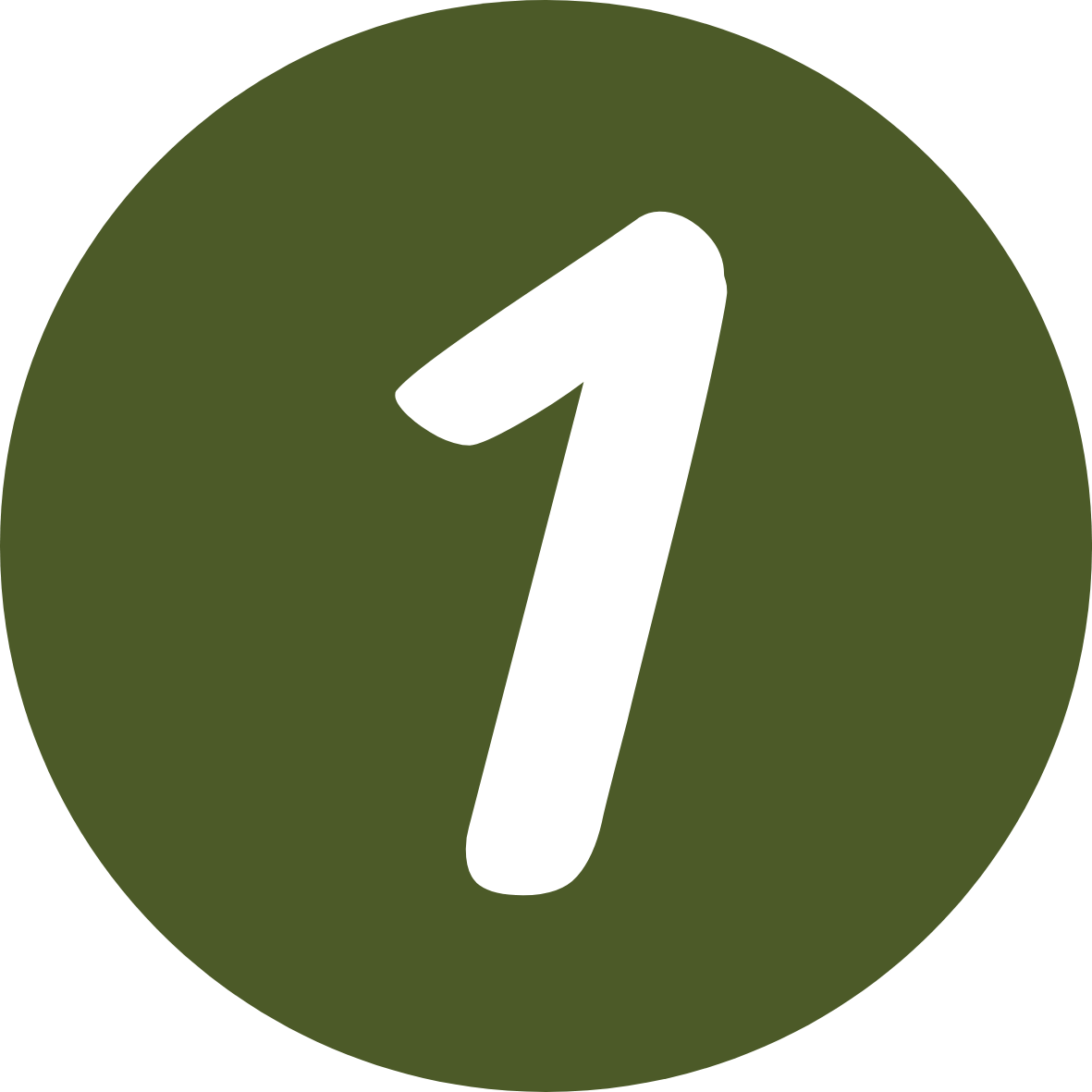 The Malted Barley: pretzels and beer restaurant with gluten-free and vegan options.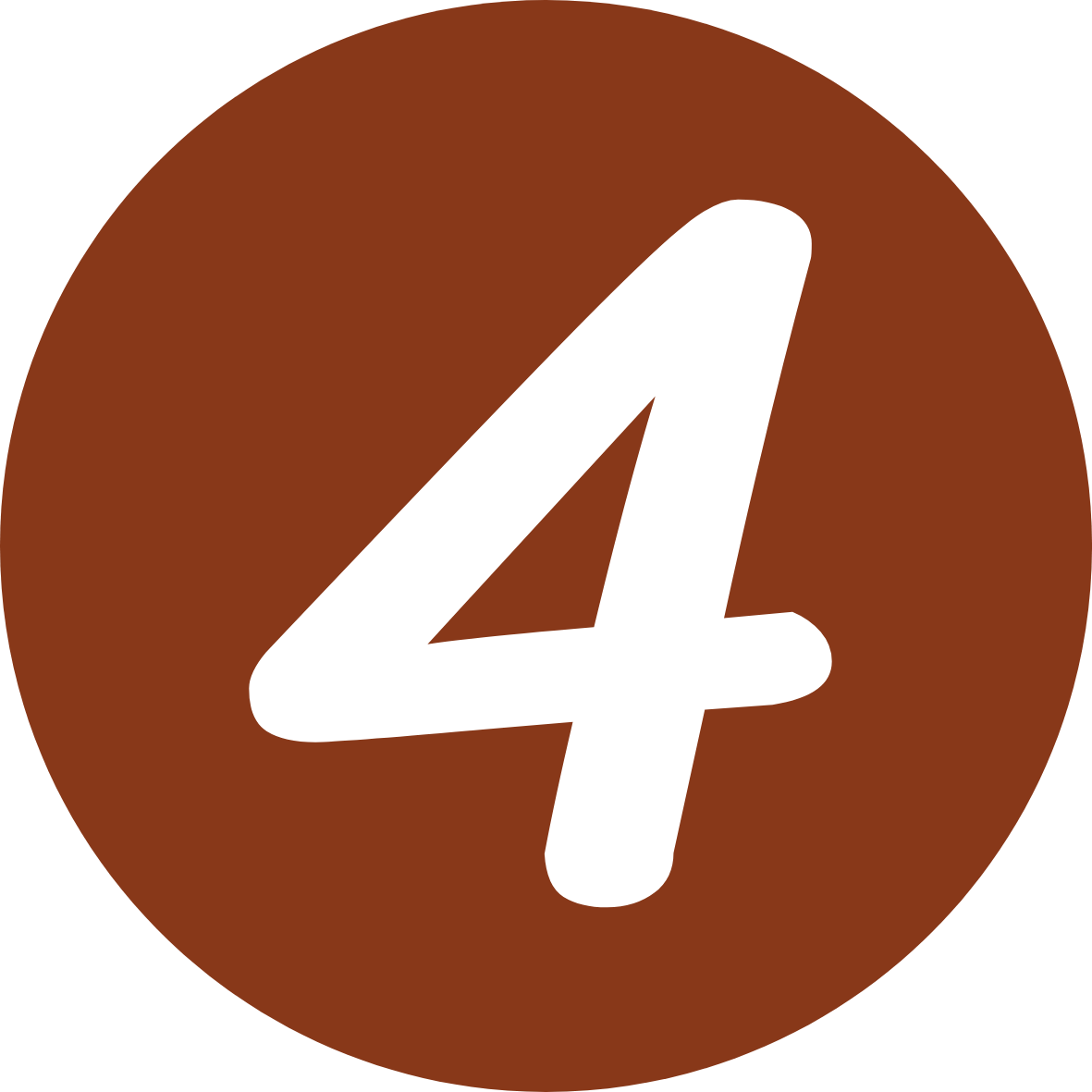 Nice Slice: pizzeria with vegan and gluten-free options.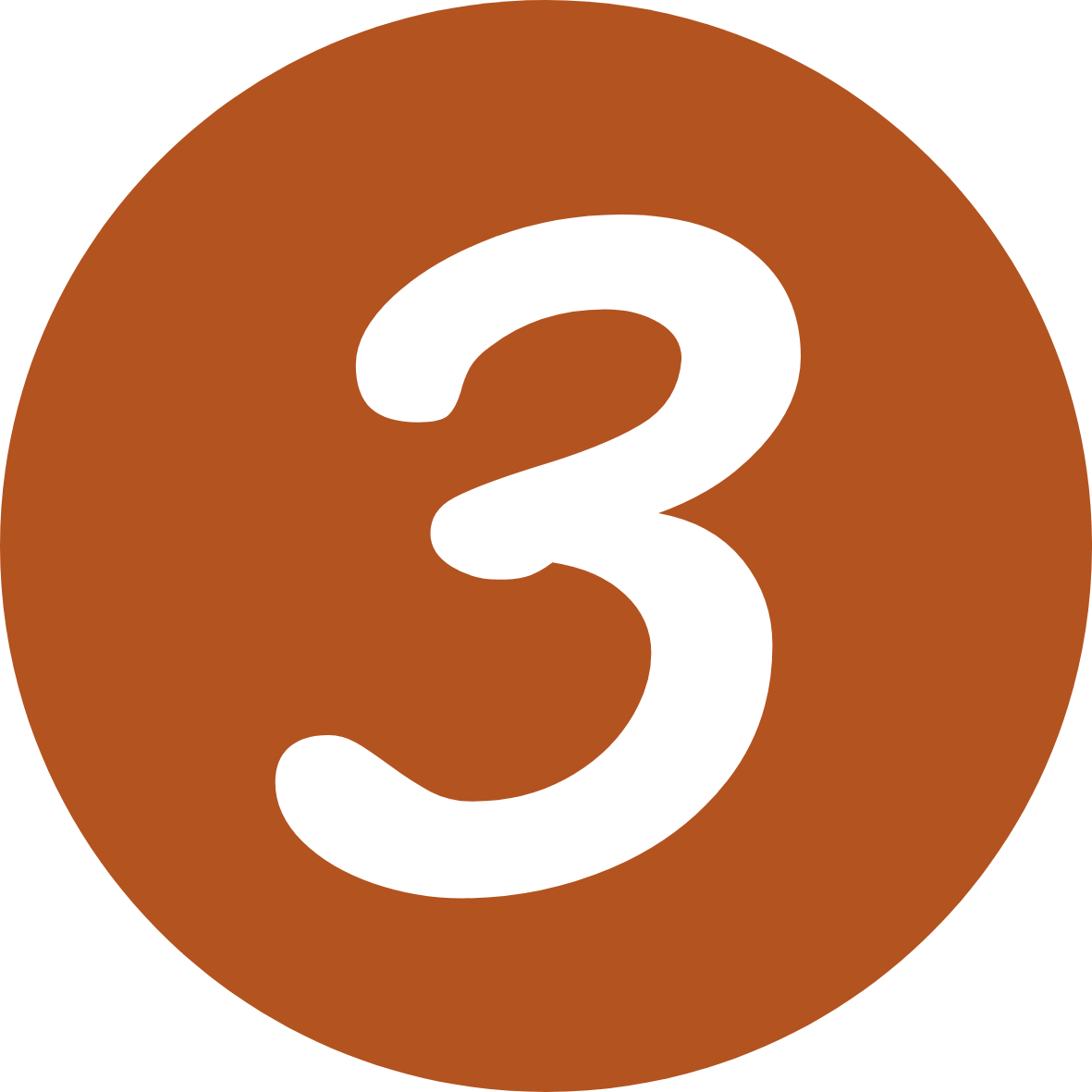 Hudson Street Deli: deli with vegetarian and vegan options.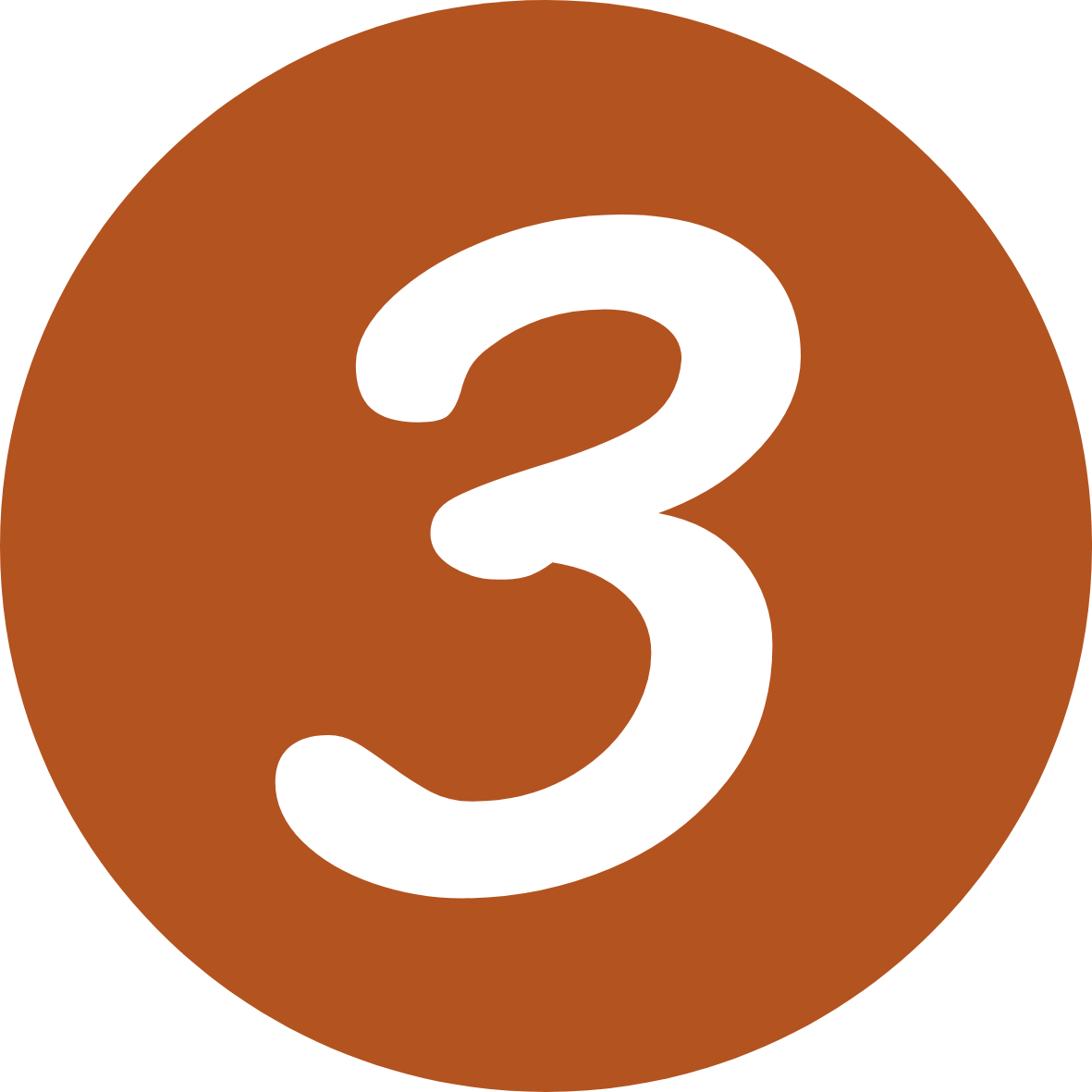 The Shop: coffee shop with vegan and gluten-free options.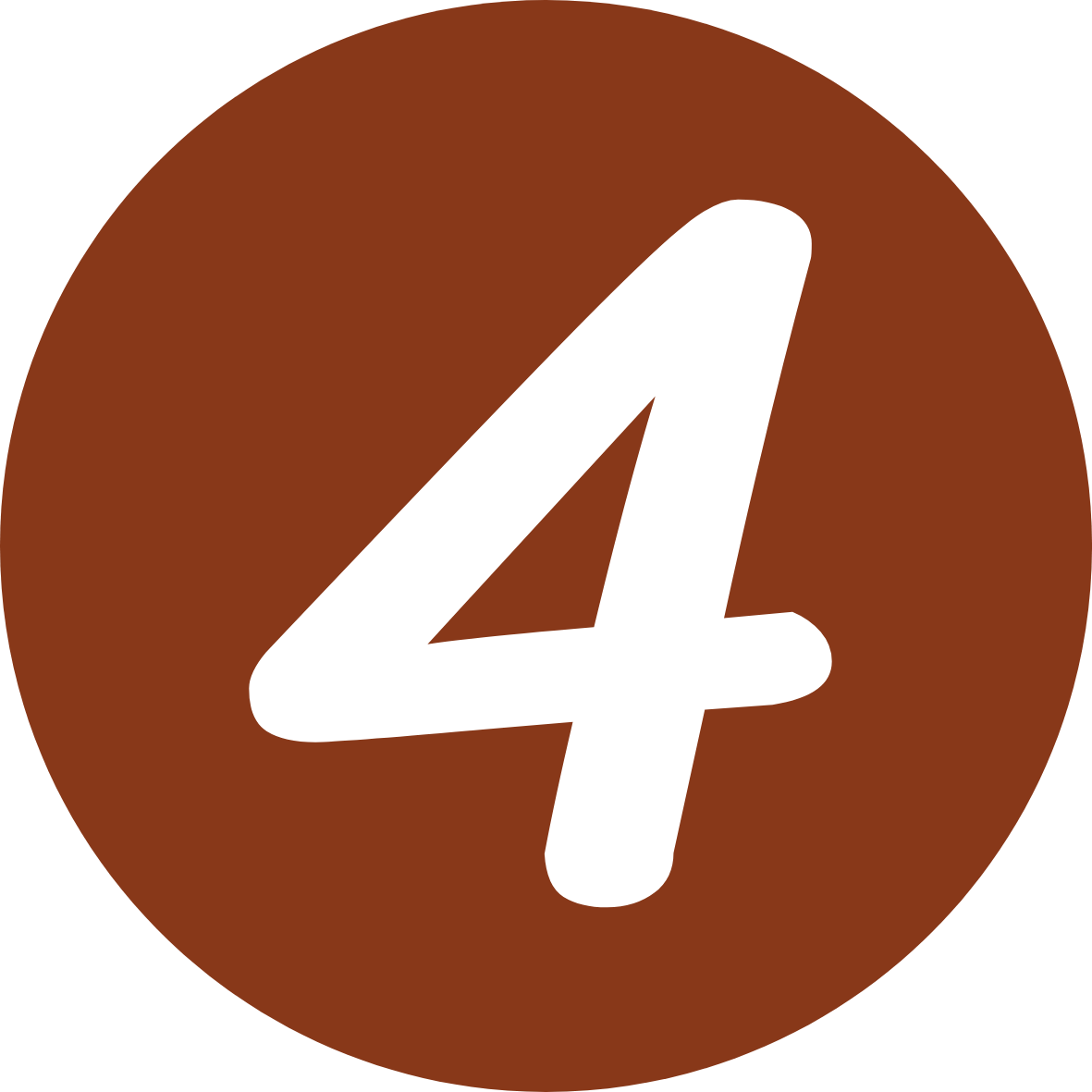 Tea in Sahara: tea room with Middle Eastern small plates, some of which are vegan.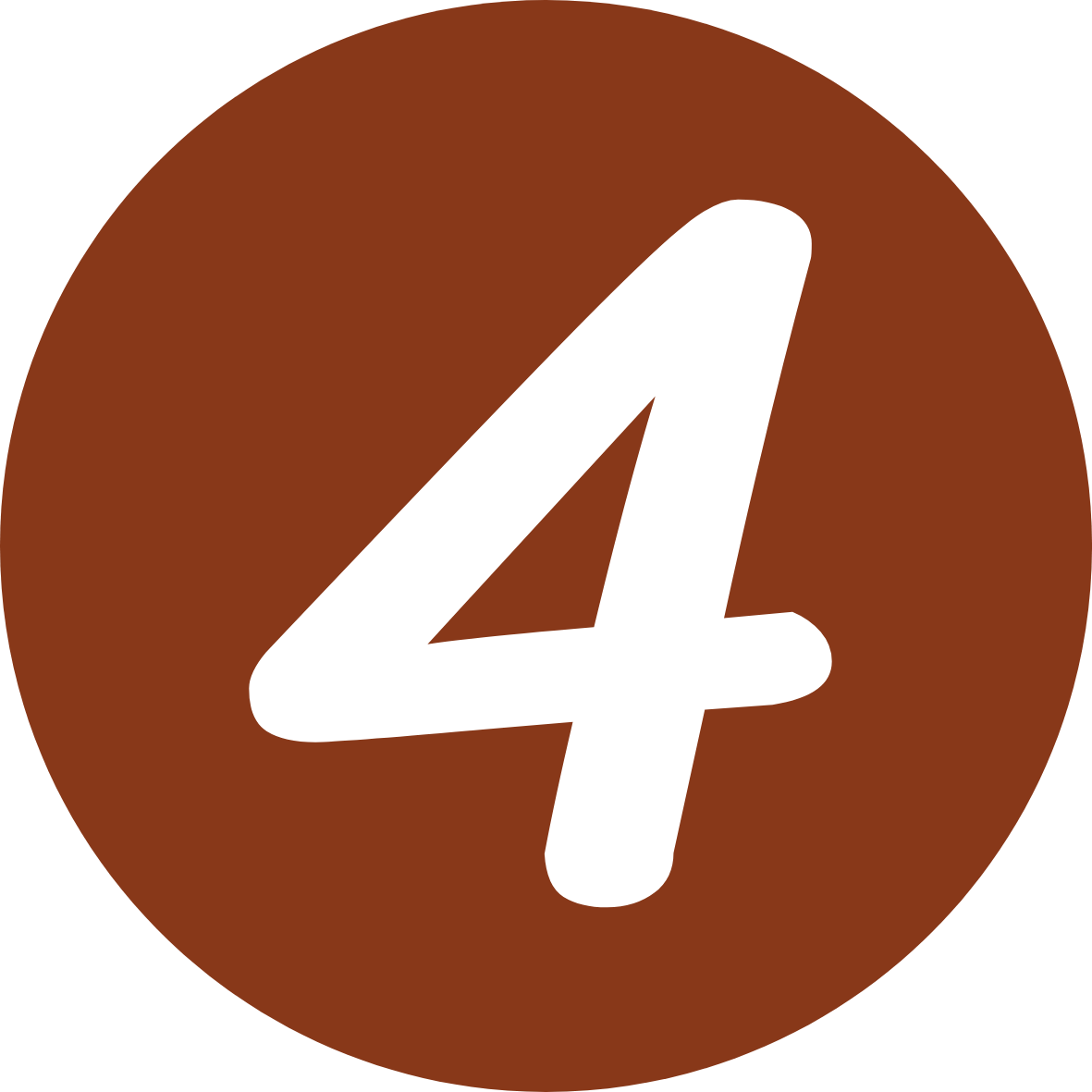 Malachi's: coffee shop with vegan options.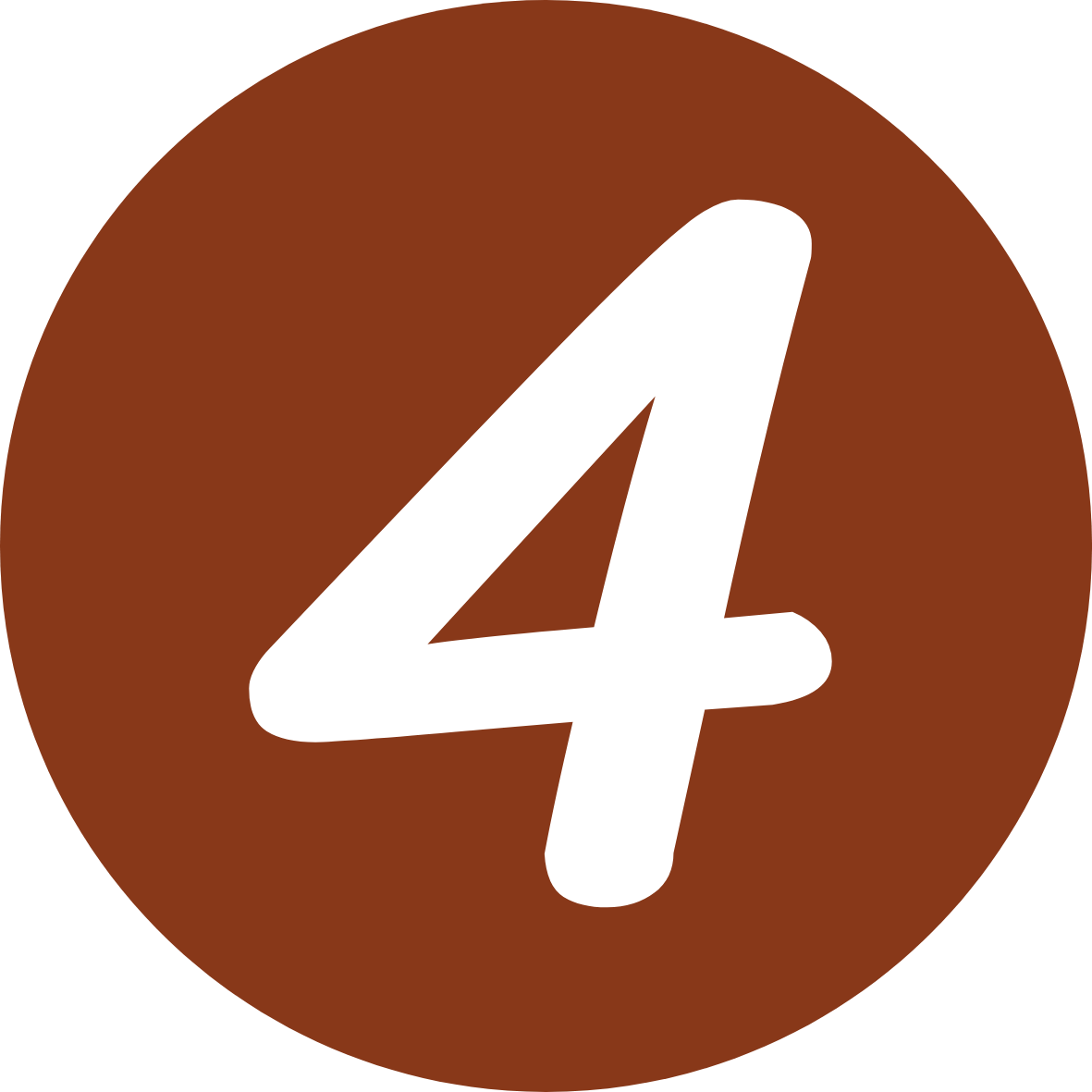 Kabob & Curry: Indian restaurant with vegan options.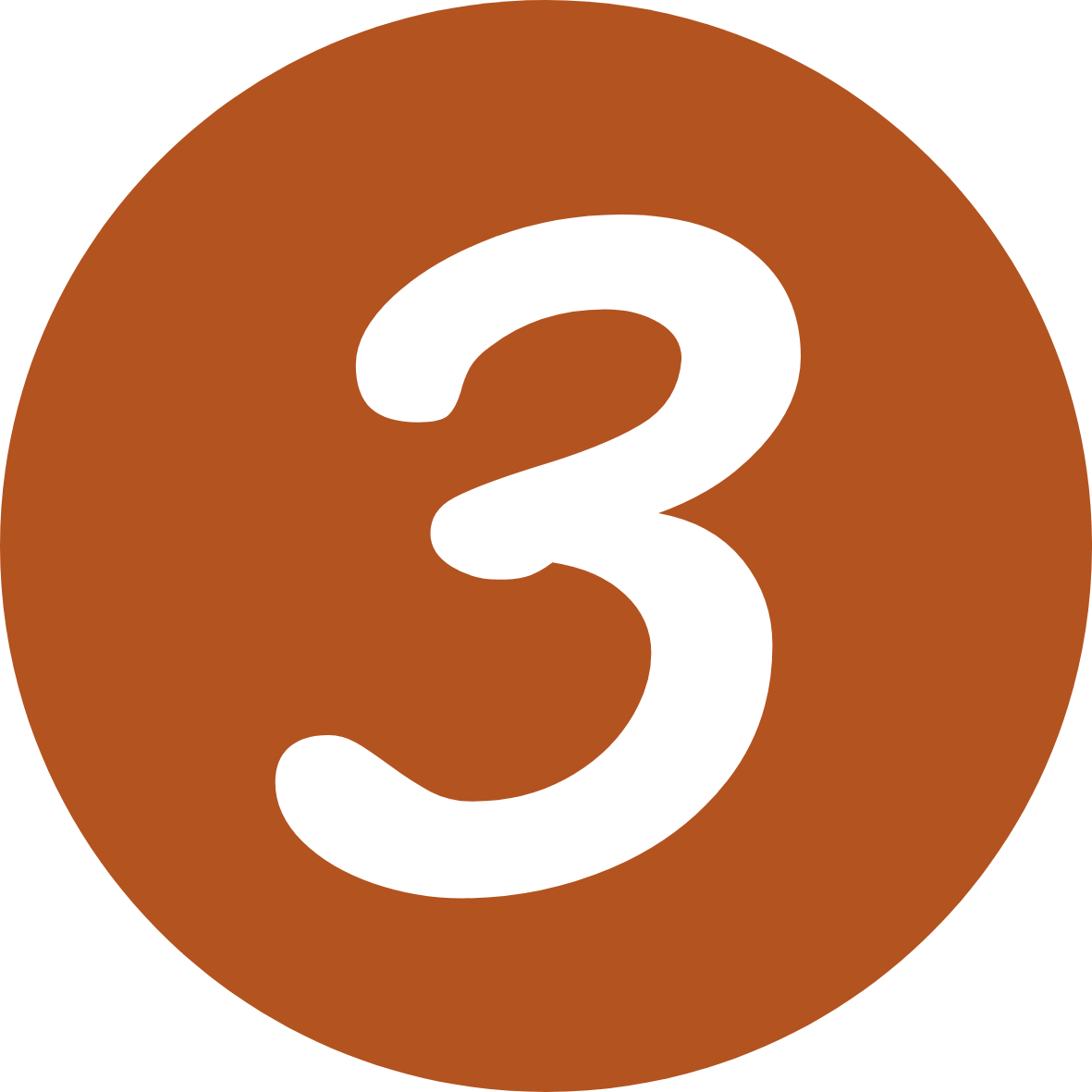 Not Just Snacks – Indian restaurant with vegan options.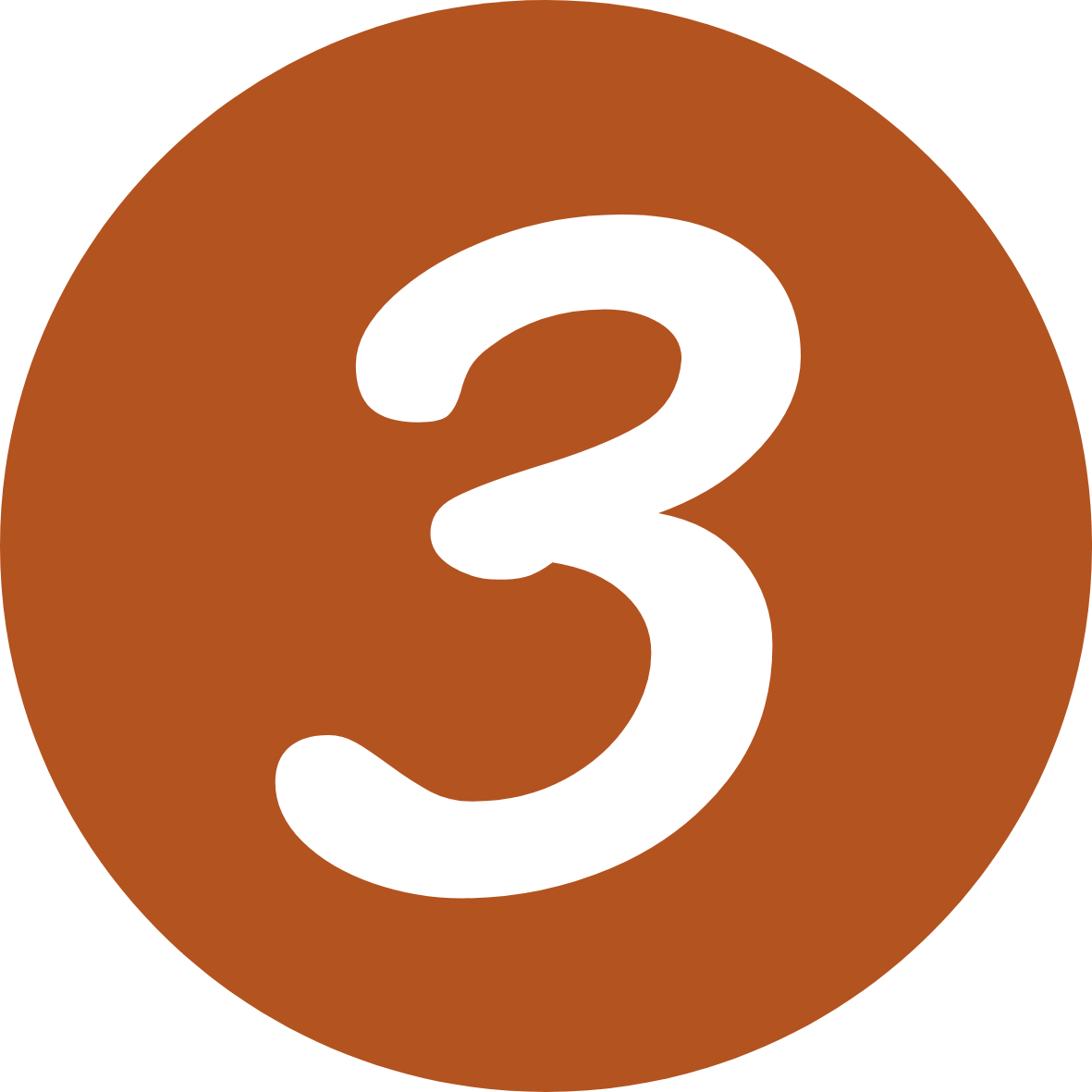 Did we miss any of your favorite vegan restaurants in Providence or is there a vegan option we should mention? Let us know in the comments below.
To make sure you never miss one of our destination or restaurant guides, sign up for our newsletter.