With the continuing rise of veganism all over the world, more and more restaurants are learning that to keep their customers, they must offer vegan options. This usually comes in the form of vegan cheese for their house pizza and burgers, but rarely is the vegan cheese made in house unless it is a fully vegan restaurant. While we applaud every effort to offer vegan options, especially in less vegan areas of the country, it is no doubt that when an ingredient is made in house, it is much fresher, it uses fewer or no preservatives, and generally has a better mouthfeel. This is why we are introducing you to one of Austin's newest vegan restaurants, Big Nonna's, which just so happens to be a new collaboration between two of Austin's favorite vegan eateries: Sweet Ritual and Li'l Nonnas. 
At Big Nonna's you can expect to find vegan crusts, cheeses, meats, sauces, and ice cream made in house. When we first visited Austin in 2018, we were very impressed with Li'l Nonna's housemade beet pepperoni, a.k.a. beeteroni, and Sweet Ritual's Sunflower Chocolate Chip ice cream. While we have tasted vegan pizza and ice cream all over the world, we can honestly say that Li'l Nonna's is in our top five favorite pizza spots and Sweet Ritual is our favorite ice cream shop…period. When we heard about this new collaboration, we were over the moon. Austin was already a shining star as a top vegan city in the United States. The collaboration that is Big Nonna's now makes Austin shine even brighter.
Big Nonna's is owned by Li'l Nonna's Rob Lordie, Sweet Ritual's Amelia Raley, and Sean Connolly who used to work at Spiral Diner in Dallas. During their first month of operation, we were able to snag a few minutes with the owners to talk to us about the grand opening, how this collaboration came to be, and what to expect from Big Nonna's after the pandemic.
Q&A with the Owners of Big Nonna's
How did the collaboration between Li'l Nonna's and Sweet Ritual come to be? What inspired you to collaborate and open up a joint venture?
Robbie [Lordi] (Li'l Nonna's) and Amelia [Raley] (Sweet Ritual) became friends after attending some of the ATX Veg*n Food Business Owners meetups that Amelia was hosting. Through 2019, they started scouting locations for a pizzeria/ice cream parlor, because they knew it would make a great business concept.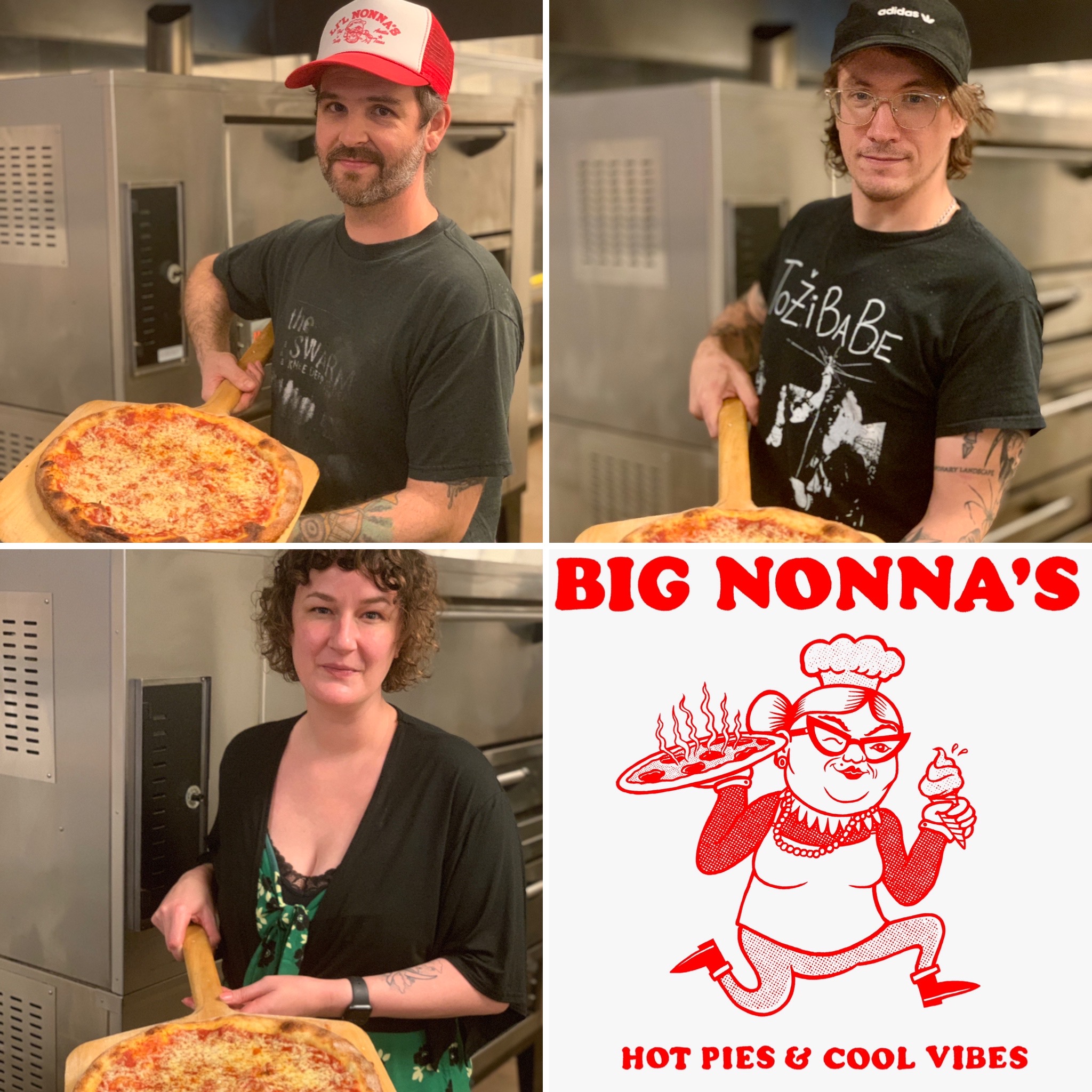 How did you decide upon your North Austin location and why?
We had a lot of customers driving down from Round Rock and Pflugerville every week. We knew that truly north customers needed more vegan options. 
Many restaurants have closed down or are finding it incredibly difficult to stay open during the pandemic. What have been your biggest challenges with opening in 2020?
Everything has been a challenge. Hiring has been hard, equipment getting fixed has been hard, and trying to promote on social media while algorithms around the election and formatting has been next to impossible!
Austin is a really wonderful vegan-friendly city. What do you think makes it so unique? 
Austin's vegan food scene is really unique because of the heavy culture of food trucks. I think that allows more people to open up with a smaller budget, and then graduate into a brick and mortar concept. 
What we love about both Li'l Nonna's and Sweet Ritual is that your vegan interpretations and recipes were nothing short of extraordinary. Can you talk about some of what makes your menus stand out among the crowd? 
Sweet Ritual makes dairy free ice creams from a variety of different bases, ranging from sunflower seeds to peanut butter. Li'l Nonna's/Big Nonna's makes scratch-made sauces, dough, toppings, and more. Nothing is store-bought or pre-prepped.
How did you go about creating the menu for Big Nonna's? Would you say it's a greatest hits menu of both Li'l Nonna's and Sweet Ritual?
For our first month, we're testing the business with Li'l Nonna's standards and Sweet Ritual pints of ice cream. COVID has made some restaurant logistics complicated, so we are waiting longer than usual for freezers, soft serve machines, etc., to round out our menu offerings. 
What are your favorite items on the Big Nonna's menu?
The Pina Jalapeño Pizza and the Meat Out Pizza are my favorites of our standard offerings!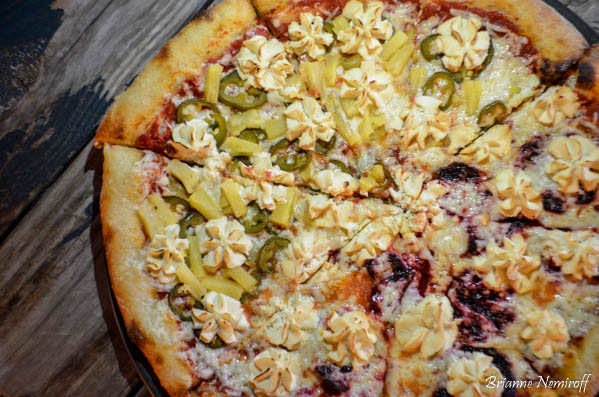 What are your best sellers so far?
Our best sellers are Death Metal By Chocolate Pints, Supreme Pizza, Garlic Knots, and sides of vegan ranch.
Post-pandemic, what can we expect from Big Nonna's? Can we expect indoor dining, a larger menu, or special events?
Expect to see an expanded menu, indoor dining, arcade games, and more lunch options. For now, we're remaining vigilant and optimistic that that future could happen as early as next summer.
Where can our readers follow you online?
On Instagram @bignonnas and Facebook @BigNonnasVeganPizza.
Do you enjoy reading our interviews with vegan small business owners? Sign up for our newsletter so you never miss a post.